Table of contents: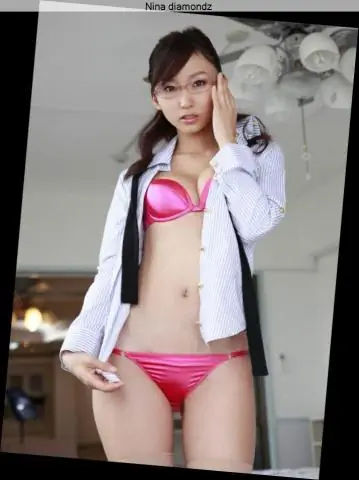 Video: Niaspam - Instructions For Use Of Capsules, Price, Reviews, Analogues
Niaspam
Niaspam: instructions for use and reviews
1. Release form and composition
2. Pharmacological properties
3. Indications for use
4. Contraindications
5. Method of application and dosage
6. Side effects
7. Overdose
8. Special instructions
9. Application during pregnancy and lactation
10. Use in childhood
11. Drug interactions
12. Analogs
13. Terms and conditions of storage
14. Terms of dispensing from pharmacies
15. Reviews
16. Price in pharmacies
Latin name: Niaspam
ATX code: A03AA04
Active ingredient: mebeverine (mebeverine)
Manufacturer: San Pharmaceutical Industries, Ltd. (India)
Description and photo update: 2018-23-10
Prices in pharmacies: from 323 rubles.
Buy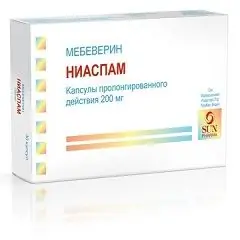 Niaspam is a myotropic drug that has an antispasmodic effect.
Release form and composition
Sustained-release capsules: size No. 1, hard gelatinous, with a transparent body and a blue lid, inside the capsules - powder from almost white to white (10 pcs. In strips of aluminum foil, in a cardboard box 3 strips).
1 capsule contains:
active substance: mebeverine hydrochloride - 0.2 g;
auxiliary components: magnesium stearate, hydrogenated vegetable oil (type I), microcrystalline cellulose, colloidal silicon dioxide, purified talc;
the composition of the capsule shell: gelatin, propyl parahydroxybenzoate, methyl parahydroxybenzoate, titanium dioxide, brilliant blue dye, purified water.
Pharmacological properties
Pharmacodynamics
Niaspam is a myotropic antispasmodic. The mechanism of its therapeutic action is aimed at relieving spasm of smooth muscles of the gastrointestinal tract (GIT), mainly of the colon. The drug does not possess anticholinergic activity, does not cause disturbance of normal intestinal motility.
Pharmacokinetics
When taken orally, mebeverin undergoes presystemic hydrolysis, therefore, it is not detected in blood plasma.
The release of the active substance from the capsules is prolonged. Repeated intake of the drug does not cause significant cumulation.
Metabolism of mebeverine occurs in the liver with the formation of mebeverine alcohol and veratric acid.
The main part of the drug in the form of metabolites is excreted by the kidneys, a small amount - by the liver (as part of bile).
Indications for use
In adults, the use of Niaspam is indicated for the treatment of the following pathologies:
spasm of the digestive tract, including against the background of organic diseases;
irritable bowel syndrome;
intestinal colic and biliary colic - as part of complex therapy.
In children over the age of 12, the drug is prescribed for abdominal pain caused by a functional disorder of the gastrointestinal tract.
Contraindications
age up to 12 years;
hypersensitivity to the components of the drug.
Care must be taken when prescribing Niaspam during pregnancy and during breastfeeding.
Instructions for the use of Niaspam: method and dosage
Niaspam capsules are taken orally 20 minutes before meals, swallowing whole and drinking plenty of water.
Recommended dosage: 0.2 g (1 capsule) 2 times a day (morning and evening). The duration of the course of treatment is 14–28 days.
If necessary, a longer use of the drug, the course of treatment can be repeated.
Side effects
Against the background of the use of Niaspam, the development of allergic reactions in the form of urticaria, facial edema, exanthema, Quincke's edema is possible.
Overdose
Symptoms: the exact symptoms have not been established, it is theoretically possible to increase the excitability of the central nervous system.
Treatment: there is no specific antidote. Immediate gastric lavage is recommended, the appointment of symptomatic therapy.
special instructions
Influence on the ability to drive vehicles and complex mechanisms
During the period of Niaspam application, patients can engage in potentially hazardous activities, the implementation of which requires an increased concentration of attention and a high speed of psychomotor reactions, including driving.
Application during pregnancy and lactation
The teratogenic effect of Niaspam has not been established.
The appointment of the drug during gestation is indicated in exceptional cases when the expected clinical effect for the mother exceeds the potential threat to the fetus.
During lactation, taking Niaspam is not contraindicated, since the use of mebeverine in therapeutic doses does not cause its penetration into breast milk.
Pediatric use
According to the instructions, Niaspam cannot be used to treat children under the age of 12.
Drug interactions
The interaction of Niaspam with other drugs has not been established.
Analogs
Niaspam's analogs are: Trimedat, Aprofen, Meverin, Duspatalin, Mebeverin, Mebeverin Hydrochloride, Drotaverin, Spazmol, Sparex.
Terms and conditions of storage
Keep out of the reach of children.
Store at temperatures up to 25 ° C in a dark place.
Shelf life is 2 years.
Terms of dispensing from pharmacies
Dispensed by prescription.
Reviews about Niaspam
Reviews about Niaspam are only positive. Patients with chronic pancreatitis, gastritis, biliary colic indicate the effectiveness of the drug for spasms and severe pain in the intestines accompanying the disease. The capsules act quickly, practically do not cause side effects.
Price for Niaspam in pharmacies
The price of Niaspam for a package containing 30 capsules can range from 440 rubles.
Niaspam: prices in online pharmacies
Drug name
Price
Pharmacy
Niaspam 200 mg sustained release capsules 30 pcs.
323 r
Buy
Niaspam capsules prolonged action 200mg 30 pcs.
351 r
Buy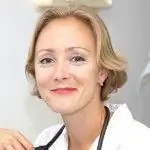 Anna Kozlova Medical journalist About the author
Education: Rostov State Medical University, specialty "General Medicine".
Information about the drug is generalized, provided for informational purposes only and does not replace the official instructions. Self-medication is hazardous to health!
Popular by topic