Table of contents: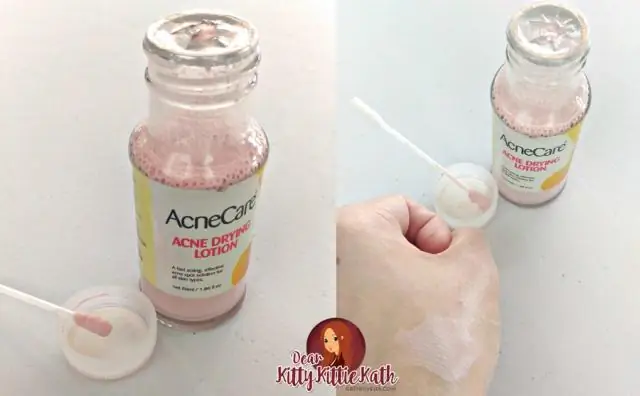 Video: Klenzit-S - Instructions, Application For Acne, Reviews, Price, Analogues
Klenzit-S
Klenzit-S: instructions for use and reviews
1. Release form and composition
2. Pharmacological properties
3. Indications for use
4. Contraindications
5. Method of application and dosage
6. Side effects
7. Overdose
8. Special instructions
9. Application during pregnancy and lactation
10. Drug interactions
11. Analogs
12. Terms and conditions of storage
13. Terms of dispensing from pharmacies
14. Reviews
15. Price in pharmacies
Latin name: Clenzit-C
ATX code: D10AX30
Active ingredient: Adapalen + Clindamycin (Adapalenum + Clindamycinum)
Producer: Glenmark Pharmaceuticals Limited (India)
Description and photo update: 2018-22-10
Prices in pharmacies: from 377 rubles.
Buy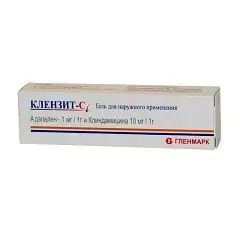 Klenzit-S is a drug for the treatment of acne.
Release form and composition
Gel for external use: homogeneous, white (15 g or 30 g in aluminum foil tubes, 1 tube in a cardboard box).
Composition of 1 g of gel:
active substances: adapalene (micronized) - 1 mg; clindamycin phosphate, in terms of clindamycin - 10 mg;
auxiliary components: disodium edetate, carbomer 940 (carbopol 940), propylene glycol, methyl parahydroxybenzoate, phenoxyethanol, poloxamer, sodium hydroxide, purified water.
Pharmacological properties
Pharmacodynamics
Adapalene is a retinoid metabolite with a pronounced comedolytic activity (affects both open and closed comedones), anti-inflammatory effect, normalizing the processes of epidermal differentiation and keratinization. The mechanism of action of adapalene is due to its binding to specific nuclear receptors of retinoic acid. The drug reduces the formation of microcomedones by normalizing the differentiation of follicular epithelial cells. Inhibits the metabolism of arachidonic acid and the formation of inflammatory mediators, suppresses chemotaxis and chemokinetic reactions of polynuclear cells in humans, thereby reducing the cell-mediated inflammatory component of acne.
Clindamycin is a broad-spectrum antibiotic of bacteriostatic action from the group of lincosamides. The drug binds to the 50S subunit of the ribosomal membrane, and also inhibits protein synthesis in the microbial cell. After application, clindamycin phosphate is rapidly hydrolyzed by phosphatases in the ducts of the sebaceous glands to form clindamycin, which has antibacterial activity. The sensitivity of all studied strains of Propionibacterium acnes to clindamycin in vitro was shown (maximum inhibitory concentration 0.4 μg / ml).
Pharmacokinetics
Adapalene - when applied externally, the absorption of the drug is very low (about 4%), it is excreted mainly in the bile.
Clindamycin - when used externally, the concentration of the drug in urine and blood serum is low.
Indications for use
According to the instructions, Klenzit-S is indicated for the treatment of acne, only after consulting a specialist.
Contraindications
Absolute contraindications:
hypersensitivity to any component of the drug;
pregnancy and lactation;
age up to 12 years.
As part of combination therapy with clindamycin (orally, intramuscularly, intravenously), Klenzit-C gel is contraindicated for use in ulcerative and pseudomembranous colitis, including in history, and Crohn's disease.
Relative contraindications:
allergic diseases;
eczema;
dermatitis;
joint reception with muscle relaxants.
Instructions for use of Klenzit-S: method and dosage
Klenzit-S gel is intended for external use.
The drug should be applied once a day, before bedtime, on previously cleansed and dried skin. Then, with light movements, evenly distribute over the affected areas, avoiding getting the drug on the lips and eyes. The gel is applied pointwise, without rubbing. The recommended duration of therapy is 2–4 weeks.
The therapeutic effect of Klenzit-S is achieved after 1–4 weeks of use. Persistent improvement after 3 months of therapy. It is possible to conduct repeated courses of taking the drug, after consulting a doctor.
An increase in the recommended doses and / or the frequency of use of the drug should be avoided, as this does not enhance its positive effect.
Side effects
skin and subcutaneous fat: irritation, dry skin, burning sensation and discomfort, erythema, contact dermatitis, peeling, swelling and soreness of the skin, urticaria, increased production of sebaceous glands, sunburn at the site of application of the drug;
organs of vision: itching, irritation and swelling of the eyelids, erythema in the eyelids, burning sensation in the eyes;
digestive system: nausea, vomiting, abdominal pain, diarrhea;
other effects: allergic reactions, pseudomembranous colitis and folliculitis due to gram-negative flora.
If, when using Klenzit-S, skin irritation occurs at the site of application, the frequency of application should be reduced, or therapy should be interrupted until the irritation disappears.
In the event of the listed or other side effects, it is recommended to seek the advice of a doctor.
Overdose
Overdose of adapalene when applied topically is unlikely.
When applied topically, clindamycin is able to be absorbed in amounts that cause systemic effects. In case of an overdose, symptomatic and supportive therapy is indicated.
In case of unintentional ingestion of the gel, it is necessary to rinse the stomach and immediately seek medical help.
special instructions
Before using the Klenzit-C gel for acne, you should be examined by a specialist.
At the beginning of therapy, an exacerbation of acne is possible, which disappears during the use of the drug. If irritation appears at the site of application of the gel, you should interrupt its use until the irritation disappears or stop treatment.
It is recommended to avoid contact of the drug with mucous membranes (eyes, mouth, nose), immediately after accidental contact of the gel on the mucous membranes, immediately rinse them with warm water.
Long-term exposure to sunlight or ultraviolet radiation should be avoided. If it is necessary to stay in the sun for a long time, do not apply Klenzit-C one day before and one day after the sun exposure.
It is recommended to refrain from the joint use of cosmetics that dry or irritate the skin (perfume, cologne and others).
Episodes of diarrhea and colitis due to external use of clindamycin are extremely rare. With the development of prolonged or severe diarrhea, therapy should be discontinued and, if necessary, appropriate measures should be taken. Pseudomembranous colitis can appear 2-3 weeks after the end of the course of treatment. Its symptoms: diarrhea, leukocytosis, abdominal pain (sometimes accompanied by the release of blood and mucus with feces), fever. With a mild manifestation of these symptoms, it is enough to discontinue therapy with the drug and the use of ion exchange resins (colestyramine, colestipol), in severe cases, replacement of fluid, protein and electrolyte loss is required, vancomycin or metronidazole should be prescribed orally. The appointment of drugs that inhibit intestinal peristalsis is contraindicated.
Influence on the ability to drive vehicles and complex mechanisms
Has not been studied.
Application during pregnancy and lactation
During pregnancy and breastfeeding, the use of Klenzit-C for acne is contraindicated.
Drug interactions
Studies of the interaction of Klenzit-S with other drugs have not been conducted, but, nevertheless, the simultaneous use of the gel with other retinoids, antibiotics for external application, as well as with drugs of a similar mechanism of action should be avoided.
The interaction of adapalene with systemic drugs is unlikely due to its low percutaneous absorption.
Cross-resistance of pathogenic microorganisms to clindamycin and lincomycin is recorded. Antagonism was noted between clindamycin and erythromycin, therefore, it is not recommended to use them simultaneously. Clindamycin disrupts neuromuscular transmission, as a result of which it is able to enhance the effectiveness of other muscle relaxants of peripheral action, which requires caution when they are used together.
Analogs
Klenzit-S analogs are Klindeks, Zinerit, Skinoren, Resorcinol, Aziks-Derm, Azelik.
Terms and conditions of storage
Store at a temperature not exceeding 25 ° C.
Shelf life is 2 years.
Terms of dispensing from pharmacies
Dispensed by prescription.
Reviews about Klenzit-S
Reviews about Klenzit-S are positive. Most patients note its effectiveness, and characterize the side effects as small and self-limiting.
Price for Klenzit-S in pharmacies
Approximate price for Klenzit-S: tube 15 g - 590 rubles; tube 30 g - 790 rubles.
Klenzit-S: prices in online pharmacies
Drug name
Price
Pharmacy
Klenzit-S gel for external use 15 g 1 pc.
377 r
Buy
Klenzit-C gel 15g
579 r
Buy
Klenzit-S gel for external use 30 g 1 pc.
634 RUB
Buy
Klenzit-S microspheres gel for external use tube 15g
768 RUB
Buy
Klenzit-C gel 30g
957 r
Buy
Klenzit-S microspheres gel for external use tube 30g
1017 RUB
Buy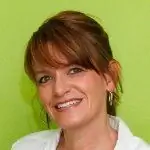 Maria Kulkes Medical journalist About the author
Education: First Moscow State Medical University named after I. M. Sechenov, specialty "General Medicine".
Information about the drug is generalized, provided for informational purposes only and does not replace the official instructions. Self-medication is hazardous to health!
Popular by topic