Table of contents: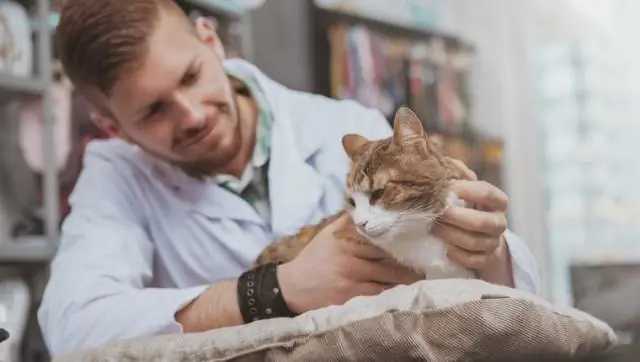 Video: Clemastine - Instructions For Use, Price, Reviews, Analogues, Tablets
Clemastine
Clemastine: instructions for use and reviews
1. Release form and composition
2. Pharmacological properties
3. Indications for use
4. Contraindications
5. Method of application and dosage
6. Side effects
7. Overdose
8. Special instructions
9. Application during pregnancy and lactation
10. Use in childhood
11. Use in the elderly
12. Drug interactions
13. Analogs
14. Terms and conditions of storage
15. Terms of dispensing from pharmacies
16. Terms and conditions of storage
17. Terms of dispensing from pharmacies
18. Reviews
19. Price in pharmacies
Latin name: Clemastin
ATX code: R06AA04
Active ingredient: clemastine (Clemastine)
Manufacturer: JSC Borisov Plant of Medical Products (Republic of Belarus); Balkanpharma-Dupnitza, AD (Bulgaria); Warsaw Pharmaceuticals Vorsk Polfa S. A. (Warsaw Pharmaceutical Work Polfa SA) (Poland); Balkan Pharmaceuticals (SC Balkan Pharmaceuticals SRL) (Republic of Moldova)
Description and photo update: 2019-26-08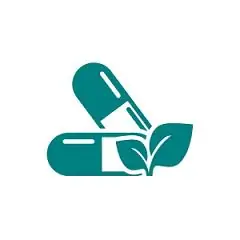 Clemastine is a drug of pronounced antipruritic and antiallergic action, a blocker of histamine H 1 receptors.
Release form and composition
Dosage form of the drug:
Tablets: round, Ø - 7 mm, flat-cylindrical, from almost white to white, on one side there is a dividing line (10 pcs. In blisters, in a cardboard box 2 blisters; 20 pcs. In blisters, in a cardboard box 1, 2 or 3 blisters);
Solution for injection: clear liquid from colorless to pale yellow with a characteristic odor (2 ml in ampoules, in a package of 5 or 10 ampoules, in a cardboard box 1 package).
Each pack also contains instructions for the use of Clemastine.
1 tablet contains:
Active substance: clemastine (in the form of fumarate) - 1 or 2 mg;
Excipients: lactose monohydrate, corn starch, talc, magnesium stearate.
1 ml of solution contains:
Active substance: clemastine - 1 mg;
Excipients: sorbitol, propylene glycol, sodium citrate, ethyl alcohol, water for injection.
Pharmacological properties
Pharmacodynamics
Clemastine is a blocker of histamine H1 receptors and belongs to the group of benzhydryl esters. Has a selective inhibitory effect on histamine H1 receptors, reducing capillary permeability.
The most pronounced antiallergic and antipruritic effect is achieved 5–7 hours after the application of clemastine and lasts from 10 to 12 hours. In some cases, its effect lasts up to 24 hours.
The drug has a sedative effect and low anticholinergic activity.
Pharmacokinetics
Absorption of clemastine from the gastrointestinal tract after oral administration is almost complete. The maximum concentration (Cmax) in blood plasma is reached after 2–4 hours.
The substance binds to plasma proteins up to 95%.
Excretion from plasma is two-phase, with a half-life (T 1/2) in the first phase - 3.6 ± 0.9 hours, in the second - 37 ± 16 hours.
Clemastine is extensively metabolized in the liver. It is excreted mainly through the kidneys with urine in the form of metabolites (45–65%), the active substance is present in unchanged form in trace amounts.
Indications for use
Pills
Itchy dermatoses;
Itchy skin;
Contact dermatitis;
Hives;
Acute and chronic eczema;
Reactions associated with insect bites;
Rhinopathy of allergic genesis;
Hay fever.
Injection
Therapy of anaphylactic / anaphylactoid shock and angioedema (as an additional agent);
Prevention or therapy of allergic / pseudo-allergic reactions (including blood transfusion, administration of contrast agents, use of histamine for diagnosis).
Contraindications
Absolute:
Diseases of the lower respiratory tract (including bronchial asthma);
Lactation period;
Children under 1 year old;
Pregnancy period (for solution);
Application simultaneously with monoamine oxidase inhibitors (MAO);
Hypersensitivity to the components of Clemastine, as well as to other blockers of histamine H 1 receptors.
Solution for injection contains sorbitol, therefore it is contraindicated to use it for the treatment of patients with congenital fructose intolerance (malabsorption).
Relative (the drug is taken with caution due to the increased likelihood of side effects):
Closed-angle glaucoma;
Stenosing stomach ulcer;
Obstructive phenomena in the pyloric and duodenal areas;
Hypertrophy of the prostate gland, accompanied by urinary disorders;
Obstructive phenomena in the bladder neck;
Children under 6 years of age (for tablets), up to 4 years (for solution);
Pregnancy period (for tablets).
Clemastine, instructions for use: method and dosage
Clemastine tablets are taken orally.
Recommended dosage regimen depending on age:
Adults and children over 12 years old: 1 mg 2 times a day, morning and evening; if necessary, the daily dose may be increased to 6 mg;
Children aged 6 to 12 years: 0.5-1 mg 2 times a day.
Solution for injection Clemastine is administered intramuscularly (i / m) and intravenously (i / v). When in / in the injection should be carried out slowly, more than 2-3 minutes.
The recommended therapeutic doses of the drug, with the introduction of the solution twice a day, in the morning and evening:
Adult patients (i / m or i / v): 2 mg each;
Children (i / m): 12.5 mcg / kg.
In order to prevent hypersensitivity reactions, the solution is injected intravenously slowly in a single dose of 2 mg.
Immediately before the procedure, the contents of the ampoule should be diluted in a ratio of 1 ÷ 5 with a solution of 0.9% NaCl or 5% dextrose solution.
Side effects
Central nervous system (CNS): drowsiness, feeling tired; rarely - tremor, dizziness; in isolated cases (mainly in children) - a stimulating effect on the central nervous system;
Digestive system: dyspeptic symptoms, including nausea, epigastric pain, vomiting, constipation, dry mouth; in isolated cases - diarrhea, anorexia;
Cardiovascular system (CVS): rarely - a decrease in blood pressure (mainly in elderly patients), extrasystole, palpitations;
Urinary system: rarely - dysuria;
Respiratory system: rarely - thickening of bronchial secretions with difficulty in sputum separation;
Dermatological reactions: rarely - photosensitization;
Allergic reactions: rarely - urticaria, skin rash, with parenteral administration - shortness of breath, bronchospasm, anaphylactic shock;
Others: rarely - a feeling of squeezing in the chest.
Overdose
The consequence of an overdose of antihistamines can be both suppression and stimulation of the function of the central nervous system, possibly an increase in anticholinergic action.
Symptoms of an overdose of Clemastine in children are mydriasis, dry mouth, agitation, hallucinations, depression, lack of pupil response to light, facial flushing, fever, cyanosis, ataxia (impaired coordination of movements), athetosis, tremor, hyperreflexia, tonic-clonic seizures, depression cardiac activity / respiration (possibly fatal). In adults, an overdose can manifest itself by depression of the central nervous system, drowsiness, collapse, convulsions, coma.
In case of an overdose of oral forms of the drug, it is recommended to induce vomiting and take saline laxatives. After that (in case of parenteral overdose immediately) symptomatic and supportive therapy is carried out: fever in children is stopped by cooling rubdowns, hypotension - by the introduction of vasoconstrictor drugs, diazepam or short-acting barbiturates are used to relieve seizures, and, if necessary, physostigmine and artificial ventilation. Activities are carried out under the control of vital functions.
special instructions
Do not use Clemastine concurrently with sleeping pills and / or alcohol.
Since the solution for injection Clemastine contains ethanol, it is required to exclude the possibility of its intra-arterial administration.
To prevent distortion of the results of skin scarification tests (puncture) for allergens, the drug should be canceled 72 hours before testing.
Influence on the ability to drive vehicles and complex mechanisms
The drug affects the concentration of attention and the speed of psychomotor reactions, therefore, during the period of therapy, it is not recommended to work with complex mechanisms and drive vehicles.
Application during pregnancy and lactation
Solution: contraindicated during pregnancy and lactation;
Tablets: during pregnancy, the appointment is possible if the expected benefit to the mother outweighs the potential risk to the fetus; during lactation, the drug is contraindicated.
If it is necessary to use Clemastine during lactation, breastfeeding should be discontinued.
Pediatric use
In pediatric practice, tablets and Clemastine solution are contraindicated for the treatment of children under 1 year of age.
Pills are prescribed with caution to children under 6 years of age, solution - up to 4 years.
Use in the elderly
When treating with Clemastine, elderly patients must be carefully monitored, since they have an increased sensitivity to antihistamines.
Drug interactions
Clemastine, in the case of simultaneous use, has a potentiating effect on drugs that depress the central nervous system (sedatives, hypnotics, tranquilizers), as well as on ethanol and ethanol-containing drugs.
Analogs
Clemastine's analogues are: Tavegil, Rivtagil, Bravegil, Clemastin-Eskom.
Terms and conditions of storage
Store out of the reach of children at a temperature of 15-25 ° C.
Shelf life is 4 years.
Terms of dispensing from pharmacies
Dispensed by prescription.
Terms and conditions of storage
Keep out of the reach of children.
Storage conditions: solution - at a temperature not exceeding 25 ° C; tablets - in a place protected from light and moisture, at a temperature of 15 to 25 ° C.
The shelf life of the solution is 2 years, tablets 3 or 4 years (depending on the manufacturer).
Terms of dispensing from pharmacies
Dispensed by prescription.
Reviews about Clemastine
Clemastine is one of the first generation antihistamines that have a sedative effect and cause drowsiness. The drug is often discussed in various forums when choosing antiallergic drugs and compared with analogues. Since Clemastine, according to reviews, in some cases causes visual impairment, decreased ability to concentrate, dryness of the oral mucosa and throat, problems with urination, patients prefer second-generation antihistamines.
Price for Clemastine in pharmacies
Due to the lack of the drug on sale, the price of Clemastine is unknown.
The cost of Tavegil, an analogue for the active substance (clemastine):
Tablets 1 mg: 10 pcs. in the package - 166 rubles; 20 pcs. in the package - 226 rubles;
Solution for i / v and i / m administration, in ampoules of 2 ml (1 mg / ml): 5 pcs. in the package - 258 rubles.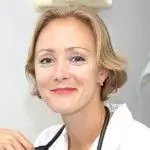 Anna Kozlova Medical journalist About the author
Education: Rostov State Medical University, specialty "General Medicine".
Information about the drug is generalized, provided for informational purposes only and does not replace the official instructions. Self-medication is hazardous to health!
Popular by topic