Table of contents: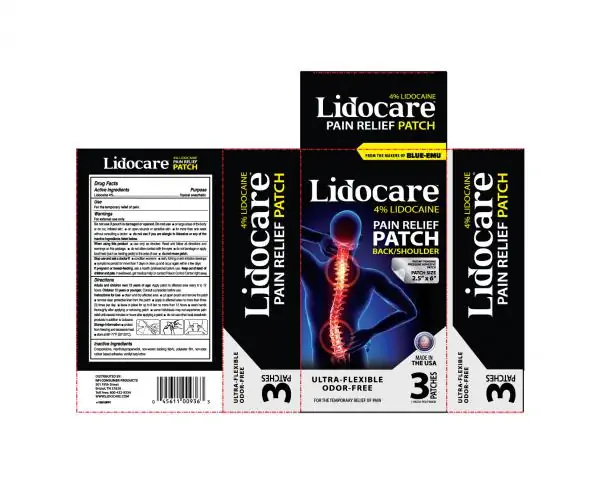 Video: Catejel With Lidocaine - Instructions For Using The Gel, Price, Reviews
Catejel with lidocaine
Latin name: Cathejell with lidocaine
ATX code: G04BX
Active ingredient: lidocaine + chlorhexidine (lidocaine + chlorhexidine)
Manufacturer: Pharmacoitishe Fabrik Montavit Gesellschaft m.b. H. (Austria)
Description and photo update: 2019-18-09
Prices in pharmacies: from 117 rubles.
Buy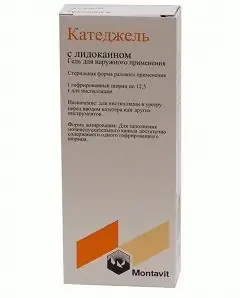 Cathejel with lidocaine is a topical preparation with antiseptic and anesthetic effects.
Release form and composition
The dosage form of Katejel with lidocaine is a gel for topical use: an almost colorless or colorless transparent liquid (12.5 g each in a polypropylene corrugated syringe, 1 syringe in a blister, 5 or 25 blisters in a cardboard box).
Content of active substances in 100 g of gel:
Chlorhexidine dihydrochloride - 0.05 g;
Lidocaine hydrochloride - 2 g.
Auxiliary components: glycerol, hyetellose (hydroxyethyl cellulose), water for injection.
Pharmacological properties
Gel Catejel with lidocaine is a combined preparation with antiseptic and local anesthetic action, which is due to the properties of its components:
lidocaine, a local anesthetic;
Chlorhexidine is an antimicrobial agent that is active against gram-positive and gram-negative microorganisms (Trichomonas spp., Neisseria gonorrhoeae, Ureaplasma spp., Chlamydia spp., Treponema spp.), dermatophytes and yeast. Remains effective (albeit slightly reduced) in the presence of pus, blood, various secretions and organic substances.
Adequate anesthesia and antimicrobial action develop 5–10 minutes after application of the drug.
The transparent, water-soluble gel provides clear optical visibility and lubrication for a variety of endoscopic procedures.
Indications for use
Relief of symptoms of inflammation occurring with pain syndrome of the mucous membrane of the cervical canal, vagina, urethra and rectum as part of complex therapy;
Anesthesia and prevention of infection during endoscopic diagnostics, replacement of fistular catheters, intubation, surgical interventions in adults and children in gynecology, urology, proctology.
Contraindications
The use of Cathejel with lidocaine is contraindicated in patients with hypersensitivity to the drug's components.
It is recommended to use the gel with caution in the first trimester of pregnancy.
If used during breastfeeding, it is necessary to refrain from breastfeeding for 12 hours after use.
Instructions for the use of Cathejel with lidocaine: method and dosage
Gel Catejel with lidocaine is intended for topical use.
Instillation is carried out by a doctor or specially trained medical staff in compliance with the rules of asepsis.
For the introduction of the drug, it is necessary, after opening the blister, to remove the paper from the transparent body, preferably only before the constriction and, without exerting significant effort, completely break off the tip.
Make sure that there are no remnants of roughness on the fracture line to prevent damage to the mucous surface. Then, having previously squeezed out a drop of gel, the syringe is inserted into the cavity and the gel is squeezed out by gentle squeezing. After instillation, the syringe in a compressed state should be removed.
The procedure should be carried out 5-10 minutes before the introduction of the instruments.
Side effects
In patients with hypersensitivity, the use of the gel can cause side effects:
Development of allergic reactions in the form of skin rash, allergic dermatitis, angioedema;
Burning sensation at the site of application.
Overdose
Overdose symptoms are possible in the case of systemic action of lidocaine (for example, with severe damage to the urethra), manifested by convulsions, bradycardia and collapse.
For convulsions, barbiturates or short-acting muscle relaxants are prescribed, for bradycardia, beta-adrenostimulants, and for collapse, intravenous dopamine or epinephrine.
special instructions
The gel is sterile, the contents of the syringe are intended for single administration.
Application during pregnancy and lactation
According to the instructions, Catejel with lidocaine should be used with caution in the first trimester of pregnancy.
During lactation, women are allowed to prescribe the gel, however, within 12 hours after its use, it is necessary to refrain from breastfeeding the baby.
Drug interactions
Allowed simultaneous use with drugs of the cationic group (benzalkonium chloride).
The anesthetic effect of lidocaine is enhanced by monoamine oxidase inhibitors.
The use of the drug should not be combined with iodine preparations, soap, anionic detergents (sodium lauryl sulfate, saponins, sodium carboxymethyl cellulose).
Analogs
Instillagel is an analogue of Catagel with lidocaine.
Terms and conditions of storage
Store in a dark place at a temperature of 15 to 25 ° C. Keep out of the reach of children.
The shelf life is 5 years.
Terms of dispensing from pharmacies
Dispensed by prescription.
Reviews of Catejel with lidocaine
Reviews of Cathejel with lidocaine are most often left by patients to whom the drug was prescribed as an anesthetic. They confirm that this drug is good for pain relief and also prevents the development of infections.
Price for Catejel with lidocaine in pharmacies
The price of a Catejel with lidocaine averages 168 rubles. for a package containing 1 disposable syringe, and 3204 rubles. per pack of 25 disposable syringes.
Catejel with lidocaine: prices in online pharmacies
Drug name
Price
Pharmacy
Catejel with lidocaine gel for external use 12.5 g 1 pc.
117 RUB
Buy
Catejel with lidocaine gel for external use 12.5 g 25 pcs.
425 RUB
Buy
Catejel with lidocaine gel for external use 12.5 g 5 pcs.
RUB 670
Buy
Catejel with lidocaine gel 12.5g 25 pcs.
2822 RUB
Buy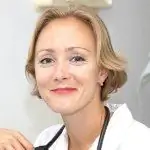 Anna Kozlova Medical journalist About the author
Education: Rostov State Medical University, specialty "General Medicine".
Information about the drug is generalized, provided for informational purposes only and does not replace the official instructions. Self-medication is hazardous to health!
Popular by topic