Table of contents: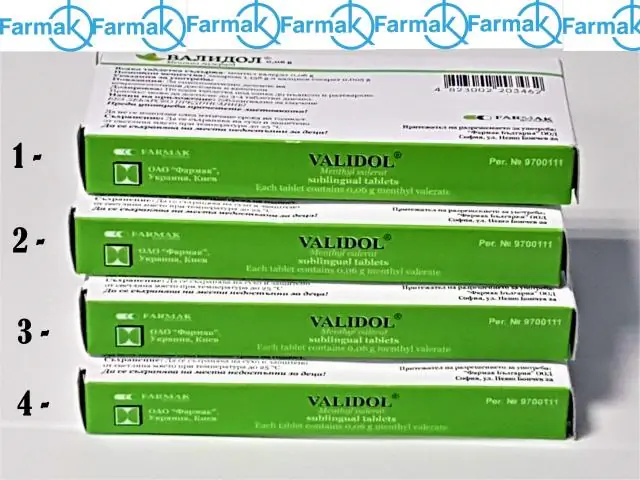 Video: Calcohel - Instructions For The Use Of Tablets, Reviews, Price, Analogues
Calcohel
Calcohel: instructions for use and reviews
1. Release form and composition
2. Pharmacological properties
3. Indications for use
4. Contraindications
5. Method of application and dosage
6. Side effects
7. Overdose
8. Special instructions
9. Application during pregnancy and lactation
10. Use in childhood
11. Drug interactions
12. Analogs
13. Terms and conditions of storage
14. Terms of dispensing from pharmacies
15. Reviews
16. Price in pharmacies
Latin name: Calcoheel
ATX code: A12AX
Active ingredient: Hahnemann's calcium carbonicum (Hahnemanni calcium carbonicum), medicinal chamomile (matricaria recutita), bittersweet nightshade (solanum dulcamara), charcoal (carbo vegetabilis)
Producer: Biologische Heilmittel Heel GmbH (Germany)
Description and photo update: 2018-24-10
Prices in pharmacies: from 389 rubles.
Buy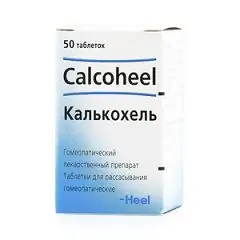 Calcohel is a homeopathic medicine that replenishes calcium deficiency in the body.
Release form and composition
Calcohel is available in the form of tablets for homeopathic resorption: from yellowish-white to white, yellowish or grayish blotches are possible, flat-cylindrical, chamfered, odorless (50 pieces in polypropylene cases, 1 case in a cardboard box).
1 tablet of Calcohel contains:
active ingredients: Calcium carbonicum Hahnemanni (calcium carbonicum Hahnemanni [Conchae] D8 - 0.18 g, Dulcamara (Dulcamara) [Solanum dulcamara] D6 - 0.03 g, Carbo vegetabilis (Carbo vegetabilis) D12 - 0.06 g, Matricaria recutita (Matricaria recutita) [Chamomilla, Chamomilla recutita (Hamomilla, Hamomilla recutita)] D4 - 0.03 g;
auxiliary components: lactose, magnesium stearate.
Pharmacological properties
The mechanism of action of a multicomponent homeopathic preparation is due to the properties of its constituent substances.
Indications for use
According to the instructions, Calcohel is shown as part of the complex therapy of diseases associated with impaired calcium metabolism in the body.
Contraindications
syndrome of glucose-galactose malabsorption, lactose intolerance, lactase deficiency;
period of pregnancy;
breast-feeding;
age up to 6 years;
individual intolerance to the components of Calcohel.
Instructions for the use of Kalkohel: method and dosage
Homeopathic tablets Calcohel are intended for sublingual administration, by placing under the tongue until they are completely absorbed. The drug is taken 0.5 hours before or 1 hour after meals.
The recommended dosage has age restrictions:
adults and children over 12 years old: 1 pc. 3 times a day;
children from 6 to 12 years old: 1 pc. 2 times a day.
The duration of the course of treatment is 5 weeks.
If necessary, the course of therapy can be extended, but not more than up to 24 weeks.
Side effects
Taking the homeopathic drug Calcohel can cause the development of allergic reactions.
Overdose
Overdose symptoms have not been established.
special instructions
Taking homeopathic remedies can cause a primary deterioration or temporary exacerbation of the existing symptoms of the disease, therefore, in such cases, patients are advised to interrupt the use of the tablets and consult a doctor.
If any side effects occur during therapy, you should inform your doctor about them.
The carbohydrate content in 1 tablet of Calcohel corresponds to 0.025 XE (bread unit).
It is necessary to protect the contents of the case from dampness, for this you should tightly close it with a lid after each intake of the next dose of the drug.
Influence on the ability to drive vehicles and complex mechanisms
Reception of Kalkohel does not affect the ability to drive vehicles and various mechanisms.
Application during pregnancy and lactation
It is not recommended to use Calcohel during gestation and breastfeeding, since there are no data from clinical studies.
Pediatric use
The use of Calcohel in children under 6 years of age is contraindicated due to the lack of data from clinical studies on the effect of the drug on the child's body at this age.
Drug interactions
The use of Kalkochel is allowed with concomitant therapy with other drugs.
Analogs
Analogues of Calcochel are: Calcemin, Calcium Compositum, Rost-Norma, Gormel C, Calcemin Advance, Osteochel C, Calcium-D3 Nycomed, Calcium D3 Actavis, Revital Calcium D3.
Terms and conditions of storage
Keep out of the reach of children.
Store at a temperature of 15-25 ° C, protected from moisture and light.
The shelf life is 5 years.
Terms of dispensing from pharmacies
Available without a prescription.
Reviews about Calcohele
Reviews about Calcohele are only positive. Prescribing the drug for bone fractures contributes to their faster fusion. There are many reviews regarding the use of the drug in children under the age of 6 years. Doctors resort to prescribing a homeopathic remedy in low doses for infants with prolonged and painful teething, hondrodysplasia of the hip joints, and rickets. Reviews of mothers testify to the effectiveness of Kalkohel, indicate a quick and painless appearance of teeth in children, no problems with taking pills. The advantages of the drug include natural composition, pleasant taste, good tolerance.
Price for Calcohel in pharmacies
The price of Calcohel for one package can range from 386 rubles.
Kalkohel: prices in online pharmacies
Drug name
Price
Pharmacy
Calcohel tablets for dissolution homeopathic 50 pcs.
389 r
Buy
Calcohel tab. sublingual. n50
526 r
Buy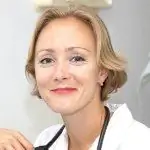 Anna Kozlova Medical journalist About the author
Education: Rostov State Medical University, specialty "General Medicine".
Information about the drug is generalized, provided for informational purposes only and does not replace the official instructions. Self-medication is hazardous to health!
Popular by topic