Table of contents: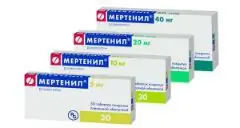 Video: Mertenil - Instructions For Use, Reviews, Analogues
Mertenil
Instructions for use:
1. Pharmacological action
2. Release form
3. Analogs
4. Indications for use
5. Contraindications
6. Method of application
7. Drug interactions
8. Side effects
9. Storage conditions
Prices in online pharmacies:
from 455 rub.
Buy
Mertenil is a synthetic medication used as an adjunct to diet therapy to lower cholesterol in the treatment of hypercholesterolemia and combined dyslipidemic conditions.
Pharmacological action of Mertenil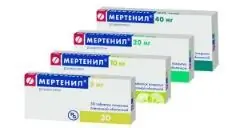 The active component of Mertenil (rosuvastatin calcium) leads to a decrease in the level of both total cholesterol and low-density lipoprotein cholesterol. Being a selective and competitive inhibitor of HMG-CoA reductase (an enzyme that is a precursor of cholesterol), rosuvastatin acts on the liver, where cholesterol synthesis and low density lipoprotein catabolism take place.
The effect of the use of Mertenil is observed a week after the start of taking the medication, and the therapy reaches its maximum after a month of use.
Release form Mertenil
Mertenil is produced in the form of biconvex round tablets with the inscription "C33" containing 5 mg, 10 mg, 20 mg and 40 mg of the active ingredient (rosuvastatin calcium).
10 tablets in blister contour packs.
Mertenil's analogs
The analogues of Mertenil include medicines: Acorta, Crestor, Rosulip, Tevastor, Rosuvastatin, Roxera and Rosucard. The analogs of Mertenil in terms of the mechanism of action are the tablets Avestatin, Lipona, Zorstat, Tulip, Liprimar, Anvistat, Simlo, Lovastatin, Simvastol, Leskol, Simplakor, Atomax, Zokor, Torvakard, Zovatin, Aktalipid, Cardiostatin, Vostatin Lipo Simford, Simvastatin …
Indications for use of Mertenil
According to the instructions, Mertenil is prescribed as an adjunct to diet therapy in the treatment of:
Hypercholesterolemia and combined dyslipidemic conditions in cases where non-drug methods are not effective enough (for example, weight loss, exercise);
Hypertriglyceridemia of the fourth type according to Fredrickson;
Familial homozygous hypercholesterolemia.
In addition, Mertenil is taken to slow down the rate of progression of atherosclerosis and as a primary prevention of cardiovascular complications such as stroke, heart attack and arterial revascularization in the absence of clinical signs of coronary heart disease in the elderly (men over 50 and women over 60).
Contraindications
Mertenil is contraindicated to use:
Pregnant and lactating women, as well as women of childbearing age who do not use reliable contraception;
Against the background of a predisposition to the development of myotoxic complications;
With myopathy;
Simultaneously with cyclosporine and fibrates;
Against the background of liver failure;
Against the background of hypersensitivity to the components (active or auxiliary) of the drug, as well as with lactose intolerance and lactase deficiency, or glucose-galactose malabsorption;
With severe renal dysfunction;
In pediatrics up to 18 years old.
Also, according to the instructions, Mertenil 40 mg tablets are contraindicated to take against the background:
Hypothyroidism;
Liver diseases occurring in the active phase;
Excessive alcohol consumption;
Personal or family history of muscle disease.
People of Asian race should also not take tablets of this dosage.
With caution, according to the instructions, Mertenil is prescribed:
Against the background of severe metabolic, endocrine or electrolyte disorders;
Against the background of the risk of developing myopathy;
With uncontrolled epilepsy;
With a history of liver disease;
With injuries;
People over 65;
Against the background of arterial hypotension;
Against the background of sepsis;
With any major surgical intervention.
Method of using Mertenil
Mertenil, according to the instructions, can be taken at any time of the day, however, during the period of treatment, you should follow the diet prescribed by your doctor, including foods with a low cholesterol content.
Doses of Mertenil are selected individually, depending on the purpose of the therapy. The starting dosage usually does not exceed 5-10 mg once a day. Its correction is recommended to be carried out no earlier than a month after the start of treatment.
The use of Mertenil at a dosage of 40 mg is possible only under the close supervision of a physician, since taking the medicine against the background of concomitant kidney diseases can provoke the development of proteinuria (mainly of tubular origin).
Elderly people usually do not need a daily dose adjustment. For people of Asian origin, as well as against the background of a predisposition to myopathy, the initial dose of Mertenil should not be more than 5 mg, and the use of the drug at a dose of 40 mg is contraindicated.
Drug interactions
Joint reception of Mertenil with lipid-lowering agents (for example, with gemfibrozil) leads to an increase in the concentration of rosuvastatin in the blood.
Fenofibrate, gemfibrozil and nicotinic acid, when used simultaneously with Mertenil, increase the risk of myopathy, therefore, such combinations of drugs are not recommended. Also, you should not concurrently prescribe Mertenil with protease inhibitors in the presence of HIV.
Antacids in suspension (containing magnesium hydroxide and aluminum) and erythromycin, help to reduce the concentration of the active component of Mertenil in the blood plasma, therefore, the interval between taking these medications should be observed at least two hours.
Side effects of Mertenil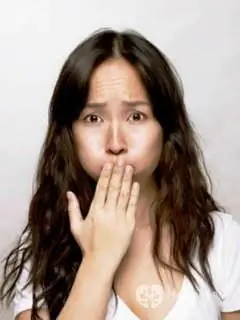 As a rule, while taking Mertenil, according to reviews, there may be short-term and moderate side effects. When using Mertenil in tablets of 5-20 mg, the development of type 2 diabetes mellitus, nausea, asthenic syndrome, dizziness, abdominal pain, headache, constipation and myalgia is most often observed. Somewhat less often during the therapy with Mertenil, according to reviews, there are rashes, hypersensitivity reactions, pruritus, pancreatitis, myopathy, urticaria and rhabdomyolysis.
The frequency and severity of liver and kidney disorders is dose-dependent. According to reviews, when taken daily at a dose of 40 mg, Mertenil can lead to the development of:
Myalgia;
Proteinuria (most often of tubular origin);
An increase in the concentration of glucose and bilirubin;
Myopathies;
Violations of indicators of thyroid function.
It is extremely rare against the background of the use of Mertenil according to the instructions:
Arthralgia;
Peripheral edema;
Jaundice;
Diarrhea;
Hepatitis;
Hematuria;
Memory loss;
Polyneuropathy;
Dyspnea;
Cough.
In case of muscle weakness or unexpected sharp pains in the muscles, which accompany malaise and fever, you should immediately consult a doctor and stop using Mertenil or revise the dose of medication taken.
Storage conditions
Mertenil belongs to the number of prescription lipid-lowering medicines with a shelf life of up to 24 months, subject to standard storage conditions (at temperatures up to 30 degrees Celsius).
Mertenil: prices in online pharmacies
Drug name
Price
Pharmacy
Mertenil 5 mg film-coated tablets 30 pcs.
455 RUB
Buy
Mertenil tablets p.p. 5mg 30 pcs.
456 r
Buy
Mertenil 10 mg film-coated tablets 30 pcs.
RUB 550
Buy
Mertenil 20 mg film-coated tablets 30 pcs.
709 r
Buy
Mertenil tablets p.p. 20mg 30 pcs.
866 RUB
Buy
Mertenil 40 mg film-coated tablets 30 pcs.
1388 RUB
Buy
Mertenil tablets p.p. 40mg 30 pcs.
1451 RUB
Buy
Information about the drug is generalized, provided for informational purposes only and does not replace the official instructions. Self-medication is hazardous to health!
Popular by topic