Table of contents: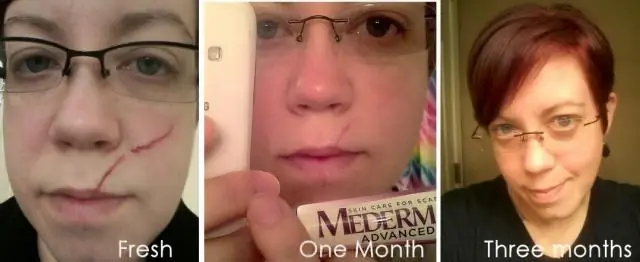 Video: Mederma - Instructions For Using The Gel, Price, Reviews, Analogues
Mederma
Mederma: instructions for use and reviews
1. Release form and composition
2. Pharmacological properties
3. Indications for use
4. Contraindications
5. Method of application and dosage
6. Side effects
7. Overdose
8. Special instructions
9. Application during pregnancy and lactation
10. Drug interactions
11. Analogs
12. Terms and conditions of storage
13. Terms of dispensing from pharmacies
14. Reviews
15. Price in pharmacies
Latin name: Mederma
ATX code: D11AX20
Active ingredient: cepalin + allantoin (cepalin + allantoin)
Producer: Merz Pharma (Germany)
Description and photo update: 2019-20-08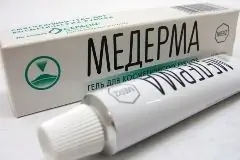 Mederma is a complex biologically active agent that accelerates regeneration processes, has fibrinolytic and anti-inflammatory effects.
Release form and composition
Dosage form - gel for external use: transparent, non-greasy, with a slight plant aroma (20 g in a tube, in a cardboard box 1 tube).
The gel contains: allantoin, Cepalin, xanthan, sorbic acid, methylparaben, fragrance, water, PEG-4.
Pharmacological properties
Mederma has anti-inflammatory and fibrinolytic effects, and also accelerates tissue repair. The active components of the drug help to increase the hydrophilicity of tissues and provide softening and smoothing of collagen fibers that make up the structure of the scar. The drug is characterized by an antiproliferative effect, and the gel also prevents the body from allergizing.
Tsepalin is characterized by bactericidal properties. Allantoin has a sedative effect and helps to eliminate the itching that accompanies scarring processes. The keratolytic action of allantoin and its ability to increase tissue permeability to other components of Mederma gel increase the bioavailability of the drug.
Mederma inhibits the synthesis of mediators and biologically active agents, which leads to suppression of the inflammatory process. All components of the gel are characterized by a synergistic nature of interaction, which allows to slow down the proliferation of fibroblasts and pathological processes of collagen synthesis.
Indications for use
According to the instructions, Mederma is used to eliminate cosmetic scars caused by acne (including dermabrasion), laser therapy (including after removal of tattoos), minor skin lesions, sudden weight changes or after pregnancy.
Contraindications
Violation of the integrity of the skin;
Individual intolerance to the components of the gel.
Instructions for use Mederma: method and dosage
Gel Mederma is applied externally, rubbing into problem areas of the skin 3-4 times a day.
On a previously cleaned and dried surface, the gel is applied in a thin layer and rubbed into the skin with light circular movements for 3-5 minutes until completely absorbed. Massaging zigzag movements of the fingers are carried out with weak pressure along the length of the scar, stretching the skin from the center to the periphery.
Duration of treatment is 3-6 months.
Side effects
The drug in rare cases can cause minor reactions at the site of application in the form of skin burning, redness or tingling.
Overdose
Overdose cases have not been registered.
special instructions
Do not apply the gel to areas of the skin with an infected surface or an incomplete epithelialization process.
The use of the gel for phono- and electrophoresis contributes to the achievement of optimal results in the regeneration of scars and stretch marks.
The simultaneous application of other medicines for external use is not recommended.
Application during pregnancy and lactation
There is no information about the risk of using the drug in pregnant and lactating women.
Drug interactions
The therapeutic property of Mederma is reduced when used on a surface not cleaned from other drugs.
Analogs
Mederma's analogues are: Kontraktubeks, Kontraubets, Dermofibraze, Zeraderm Ultra, Kelofibraze, Dermatiks, Fermenkol, Kelokod.
Terms and conditions of storage
Keep out of the reach of children.
Store in a dry place protected from direct UV rays at a temperature of 5-25 ° C.
Shelf life is 2 years.
Terms of dispensing from pharmacies
Available without a prescription.
Reviews about Mederma
At the moment, there are both positive and negative reviews about Mederma. Patients report that they have used the drug to remove scars and blemishes left after acne treatment. Already 2 months after the start of treatment, they became subtle, and without side reactions (for example, peeling). The application of the gel gives good results even with old scars, including postoperative ones, and also helps with postpartum stretch marks and scars left after chickenpox. However, some patients are unhappy with the high cost of the drug and consider it ineffective in eliminating skin defects caused by demodicosis.
Price for Mederma in pharmacies
The price of Mederma remains unknown today, since the drug is not available for sale.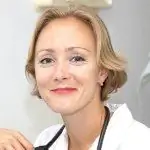 Anna Kozlova Medical journalist About the author
Education: Rostov State Medical University, specialty "General Medicine".
Information about the drug is generalized, provided for informational purposes only and does not replace the official instructions. Self-medication is hazardous to health!
Popular by topic