Table of contents: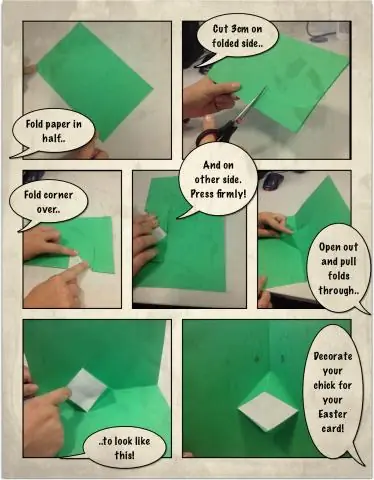 Video: Lindaxa - Instructions For Use, Price, Reviews, Capsule Analogues
Lindax
Lindaxa: instructions for use and reviews
1. Release form and composition
2. Pharmacological properties
3. Indications for use
4. Contraindications
5. Method of application and dosage
6. Side effects
7. Overdose
8. Special instructions
9. Application during pregnancy and lactation
10. Use in childhood
11. In case of impaired renal function
12. For violations of liver function
13. Use in the elderly
14. Drug interactions
15. Analogs
16. Terms and conditions of storage
17. Terms of dispensing from pharmacies
18. Reviews
19. Price in pharmacies
Latin name: Lindaxa
ATX code: A08AA10
Active ingredient: sibutramine (sibutramine)
Manufacturer: ZENTIVA, as (Czech Republic)
Description and photo update: 2019-26-08
Lindaxa is an anorexigenic agent that enhances the feeling of fullness.
Release form and composition
Lindaxa dosage form - capsules: gelatinous solid with a yellow body and two types of caps, one type of capsule has a brown cap and a marking "10", the second has a blue cap and a marking "15"; inside capsules - almost white or white powder (10 pcs. in blisters, in a carton box of 3 or 9 blisters).
The active ingredient of Lindaxa is sibutramine hydrochloride monohydrate, in 1 capsule - 10 mg or 15 mg.
Auxiliary components: magnesium stearate, microcrystalline cellulose, lactose monohydrate, colloidal anhydrous silicon dioxide.
The composition of the capsule body: gelatin, titanium dioxide, sunset yellow dye, quinoline yellow dye, black ink 1012 (black iron oxide, shellac, n-butanol, soy lecithin, denatured ethanol (industrial methylated alcohol), antifoam DC 1510).
Composition of capsule caps:
Brown cap: gelatin, iron dye red oxide, iron dye black oxide, titanium dioxide;
The cap is blue: gelatin, indigo carmine dye, titanium dioxide.
Pharmacological properties
Pharmacodynamics
Sibutramine has anorexigenic properties and enhances satiety. In vivo, its action is due to the fact that in the body it forms metabolites (primary and secondary amines) that inhibit the reuptake of monoamines (norepinephrine and serotonin). An increase in the concentration of neurotransmitters in synapses promotes an increase in the activity of adrenergic receptors and central serotonin 5HT receptors, which enhances thermal production and provides a decrease in appetite. Sibutramine indirectly stimulates β 3 -adrenergic receptors by acting on brown adipose tissue.
The effect of sibutramine and its metabolites on the release of monoamines has not been proven, nor they are MAO inhibitors and do not have an affinity for many neurotransmitter receptors, including NMDA receptors, cholinergic receptors, benzodiazepine receptors, histamine H 1 receptors, dopamine (D 1 - D 2 -receptors), adrenergic (α 1 -, α 2 -, β 1 -, β 2 -, β 3 -receptors), serotonin (5HT 2C -, 5HT 1A -, 5HT 2A -, 5HT 1B -, 5HT 1 -receptors) receptors.
Pharmacokinetics
Sibutramine is well absorbed in the gastrointestinal tract and is intensively involved in metabolic processes associated with the effect of the first pass through the liver. After oral administration of Lindaxa at a dose of 20 mg, the maximum concentration of the active substance in the blood is reached after 1.2 hours, and the maximum concentration of M1 and M2 - after 3 hours.
The degree of binding of sibutramine to plasma proteins is 97%, and its metabolites M1 and M2 are 94%. The drug is quickly and almost completely distributed in tissues.
The active component of Lindaxa is almost completely metabolized in the liver (CYP3A4 isoenzymes are involved in the process), forming mono- (desmethylsibutramine) and di-desmethyl (di-desmethylsibutramine) forms of the main metabolites M1 and M2, which have pharmacological activity. Also, sibutramine is metabolized by conjugation and hydroxylation to form inactive metabolites.
The half-life of sibutramine is 1.1 hours, and its metabolites M1 and M2 are 14 and 16 hours, respectively. The drug is excreted mainly in the urine as inactive metabolites.
In patients with renal insufficiency, the main pharmacokinetic parameters of sibutramine and its pharmacologically active metabolites do not change significantly. The pharmacokinetics of Lindaxa is not determined by the sex, age and body weight of the patient.
Indications for use
According to the instructions, Lindaxa is used to treat alimentary obesity in patients with body weight index:
30 kg per m 2 and more;
27 kg per m 2 and more in patients with type 2 diabetes, dyslipoproteinemia.
Contraindications
Severe eating disorders (bulimia or anorexia);
An organic cause of obesity;
Concomitant use of monoamine oxidase (MAO) inhibitors (including ephedrine, phentermine, dexfenfluramine, fenfluramine, ethylamphetamine) with Lindax or their use in the previous 2 weeks before prescribing the drug, hypnotics, serotonin reuptake inhibitors, tryptophan-containing drugs, other drugs for reducing body weight central action;
Gilles de la Tourette's syndrome (generalized chronic tic);
Mental pathology;
Cerebrovascular diseases (transient disorders of cerebral circulation, stroke);
Heart pathologies (ischemic heart disease, congenital heart defects, chronic heart failure in the stage of decompensation, occlusive peripheral arterial disease, arrhythmia, tachycardia);
Arterial hypertension with uncontrolled arterial pressure (BP) above 145/90 mm Hg;
Severe renal and / or liver dysfunction;
Thyrotoxicosis;
Hyperplasia (benign) of the prostate gland;
Closed-angle glaucoma;
Pheochromocytoma;
Diagnosed drug, alcohol, drug addiction;
Age over 65;
Age under 18;
The period of pregnancy and breastfeeding;
Hypersensitivity to drug components.
With caution, Lindax should be prescribed to patients with chronic heart failure, a history of arrhythmia, arterial hypertension (controlled or in history), cholelithiasis, neurological disorders, including convulsions and mental retardation (including history), verbal and motor tics, in history impaired renal and / or liver function of moderate and mild severity.
Instructions for the use of Lindaxa: method and dosage
Lindax capsules are taken orally, swallowing whole and washed down with a glass of water, in the morning, 1 time per day, regardless of the meal.
The attending physician sets the dose individually, taking into account the tolerability and clinical efficacy of the drug.
Recommended daily dosage: initial dose - 10 mg. If the rate of weight loss is less than 2 kg per month and the drug is well tolerated, the dose can be increased to 15 mg. The course of treatment is no more than 2 years.
It is inappropriate to continue treatment if:
If an increase in the dose does not give a clinical effect and a decrease in body weight within a month does not exceed 2 kg;
If, after three months of therapy, the patient has not reduced his weight by 5% of the initial body weight;
If, after the initially achieved decrease in body weight while using Lindax, the patient has an increase in body weight of 3 kg or more.
Side effects
The use of Lindaxa can cause side effects that are more common during the first 4 weeks of treatment and are reversible and mild:
Nervous system: often - insomnia; sometimes - a change in taste, dizziness, headache, paresthesia, anxiety;
Cardiovascular system: sometimes - tachycardia (the pulse rises by 3-7 beats per minute), palpitations, an increase in blood pressure by 1-3 mm Hg at rest, vasodilation (hot flashes, flushing of the skin); in some cases - a more pronounced increase in heart rate and blood pressure;
Digestive system: often - constipation, loss of appetite, dry mouth; sometimes nausea;
Others: sometimes - exacerbation of hemorrhoids, increased sweating; in isolated cases - itching of the skin, edema, dysmenorrhea, flu-like syndrome, thirst, back and / or abdominal pain, rhinitis, paradoxical increase in appetite, drowsiness, depression, emotional lability, irritability, anxiety, nervousness, bleeding, acute interstitial nephritis, Shenlein-Genoch purpura, thrombocytopenia, convulsions, transient increase in the activity of liver enzymes in blood plasma.
A case of the development of acute psychosis in a patient with schizoaffective disorder is described.
Overdose
At the moment, there is extremely limited information regarding sibutramine overdose. Its specific symptoms remain unknown, but it is necessary to take into account the possible increase in the severity of side effects.
There is no specific antidote for sibutramine. It is recommended to ensure airway patency and constant monitoring of the state of the cardiovascular system. If necessary, symptomatic therapy is prescribed. Also shown is gastric lavage, taking activated charcoal, and with tachycardia and increased blood pressure - the use of beta-blockers. The effectiveness of hemodialysis or forced diuresis has not been confirmed by the results of clinical studies.
special instructions
The use of Lindaxa should be prescribed only to those patients for whom an attempt to reduce body weight by physical activity and a strict diet was ineffective, and after 3 months of effort, the weight loss was less than 5 kg.
Treatment should be supervised by an experienced obesity healthcare professional.
The clinical effectiveness of Lindaxa is achieved as part of a complex therapy that includes not only a culture of proper nutrition and physical activity, but also a change in the patient's previous lifestyle and habits. Failure to comply with the strict requirements of the doctor does not guarantee weight loss during treatment and leads to an increase in the patient's weight after discontinuation of the drug.
When using sibutramine, it is necessary for the first two months to regularly (once every 2 weeks) monitor the patient's pulse and blood pressure, then - once a month. With concomitant arterial hypertension, control should be carried out more often and more carefully. Patients whose blood pressure twice at the control measurement exceeds the level of 145/90 mm Hg, treatment should be suspended.
It is recommended to prescribe Lindax with caution to patients with hypomagnesemia and other conditions or concomitant use of drugs that prolong the QT interval. These drugs include antiarrhythmics (quinidine, amiodarone, sotalol, flecainide, propafenone, mexiletine), blockers of histamine H 1 receptors (terfenadine, astemizole), cisapride, sertindole, pimozide, tricyclic antidepressants.
The interval between the appointment of sibutramine and the administration of furazolidone, procarbazine, selegiline and other MAO inhibitors should be more than 2 weeks.
The influence of Lindaxa on the development of primary pulmonary hypertension has not been precisely established, therefore, the patient must carefully monitor the possible appearance of edema on the legs, progressive respiratory distress and chest pain.
If you accidentally skip the next dose, you should not take a double dose of the drug the next time you take it, but continue taking it according to the scheme.
The body's reactions to the abolition of Lindax in the form of headache and increased appetite are rare. There is no information on mood disturbances or the development of withdrawal symptoms and withdrawal symptoms after discontinuation of therapy.
Drinking alcohol is contraindicated while taking the drug.
Influence on the ability to drive vehicles and complex mechanisms
Medicines that affect the nervous system can limit reaction rates, mental alertness and memory. Therefore, during the period of taking Lindaxa, patients are advised to be careful when performing potentially hazardous activities that require increased attention and high speed of psychomotor reactions, including driving.
Application during pregnancy and lactation
Lindax is contraindicated for use during pregnancy and during breastfeeding.
Pediatric use
Lindax is contraindicated in children and adolescents under the age of 18.
With impaired renal function
In severe renal impairment, Lindax is contraindicated.
For violations of liver function
In severe hepatic dysfunction, Lindax is contraindicated.
Use in the elderly
It is not recommended to take the drug for patients over 65 years of age.
Drug interactions
Inhibitors of the CYP3A4 isoenzyme (cyclosporine, erythromycin, ketoconazole, troleandomycin) while taking Lindaxa increase the concentration of sibutramine metabolites and lead to an increase in heart rate and a slight lengthening of the QT interval.
Acceleration of Lindaxa's metabolism can potentiate the simultaneous administration of macrolide antibiotics, rifampicin, phenytoin, phenobarbital, carbamazepine and dexamethasone.
Rare cases of the development of serotonin syndrome can be observed when sibutramine is combined with sumatriptan, dihydroergotamine and other migraine drugs, antidepressants, antitussives (dextromethorphan), potent analgesics (pethidine, pentazocine, fentanyl).
Lindaxa does not affect the effectiveness of oral contraceptives and the effect of ethanol.
Analogs
Lindaxa's analogues are: Goldline, Meridia, Slimia, Zelix, Talia.
Terms and conditions of storage
Store at temperatures up to 30 ° C. Keep out of the reach of children.
Shelf life is 2 years.
Terms of dispensing from pharmacies
Dispensed by prescription.
Reviews about Lindax
Reviews about Lindax are quite contradictory. Some patients are delighted with the course of treatment, since they manage to lose extra pounds (from 15 to 25 kg), others are disappointed in it and claim that their weight has remained the same. At the same time, experts do not recommend self-medication with Lindaxa, since this is a rather serious drug that should be used only after consultation with the attending physician and preferably as part of a complex therapy, the purpose of which is to lose weight (diet, exercise, etc.). Also, do not forget about the large number of adverse reactions of the drug, which include heart failure, tachycardia, neurosis.
There are reports of individual reactions to Lindax, when patients experienced numbness of the extremities and fainting, as well as dry mouth, bad breath, hand tremors, insomnia, irritability, aggression, changes in consciousness. In addition, some patients mention weight gain after discontinuation of the drug (on average, the increase was from 2.5 to 5 kg) and compare the effect of Lindaxa on the body with the effect of the drug, amphetamine.
The price of Lindax in pharmacies
The price of Lindax remains unknown as the drug is not available for sale.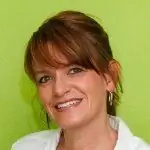 Maria Kulkes Medical journalist About the author
Education: First Moscow State Medical University named after I. M. Sechenov, specialty "General Medicine".
Information about the drug is generalized, provided for informational purposes only and does not replace the official instructions. Self-medication is hazardous to health!
Popular by topic