Table of contents: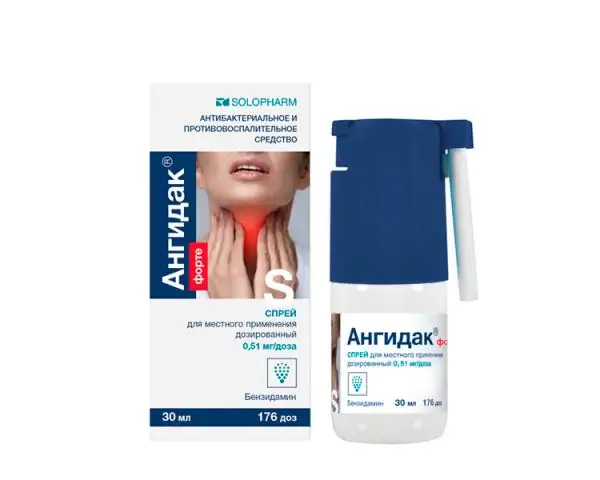 Video: LinAqua Baby - Instructions For Use, Price, Spray, Drops, Reviews
LinAqua baby
LinAqua baby: instructions for use and reviews
1. Release form and composition
2. Pharmacological properties
3. Indications for use
4. Contraindications
5. Method of application and dosage
6. Side effects
7. Overdose
8. Special instructions
9. Application during pregnancy and lactation
10. Use in childhood
11. Drug interactions
12. Analogs
13. Terms and conditions of storage
14. Terms of dispensing from pharmacies
15. Reviews
16. Price in pharmacies
Latin name: LinAqua baby
ATX code: R01AX10
Active ingredient: sea water (sea-water)
Manufacturer: Solopharm (Grotex LLC) (Russia)
Description and photo update: 28.11.2018
Prices in pharmacies: from 115 rubles.
Buy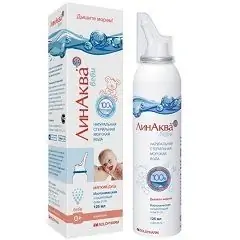 LinAqua baby is a means for washing and irrigating the nasal mucosa in children and adults.
Release form and composition
The drug is produced in the following forms:
nasal spray [50, 100 or 125 ml in a metal aerosol can with an internal antiseptic coating, complete with one or two spray nozzles ("soft shower" * and "shower"), with a protective polypropylene cap; in a cardboard box 1 set];
nasal drops [2 ml in sterile polyethylene unidose (dropper tube), in a carton box 30 pcs.]
Each pack also contains instructions for the use of LinAqua baby.
* The nozzle "soft shower" is equipped with a special restraining ring, which protects against deep penetration into the child's nasal cavity and possible injury to the mucous membrane when using the spray.
Contents of aerosol can and polyethylene unidose: colorless transparent liquid, odorless, with a slight salty taste.
The product is 100% sterile isotonic natural seawater containing sodium chloride (NaCl) in an amount of 9 g / l, the osmolality index is 200-400 mOsm / kg. Also, the drug includes all biologically active substances and microelements of sea water: potassium (K), magnesium (Mg), sodium (Na), iron (Fe), zinc (Zn), calcium (Ca), chlorine (Cl), selenium (Se), iodine (I), copper (Cu), etc.
Contains no preservatives.
Pharmacological properties
Pharmacodynamics
Spray and drops LinAqua baby are used for hygiene and moisturizing of the nasal cavity and nasopharynx, used in otorhinolaryngology for the prevention and treatment as part of the complex therapy of ENT diseases in children from the neonatal period.
The product has anti-inflammatory and moisturizing properties, eliminates irritation. The drug provides thorough flushing of all parts of the nasal cavity and nasopharynx, helping to cleanse them of viruses, bacteria, allergens, mucus, crusts and dust particles. Helps reduce swelling of the nasal and nasopharyngeal mucosa, thereby improving and restoring nasal breathing.
LinAqua baby helps to increase local immunity, normalizes the physiological state of the nasal mucosa. It enhances the therapeutic effect of drugs administered intranasally, and reduces the duration of respiratory diseases, reduces the threat of infection spreading in the ear cavity and paranasal sinuses. When using the solution after surgical interventions in the nasal cavity and paranasal sinuses, the likelihood of complications decreases, and the recovery of the nasal mucosa and nasopharynx is accelerated.
Indications for use
LinAqua baby is recommended for daily use in children from the first days of life for the following purposes:
hygiene and moisturizing of the baby's nasal cavity;
prevention of acute respiratory viral infections (ARVI) and influenza during an epidemic;
prevention and treatment as part of complex therapy of acute and chronic inflammatory lesions of the nasal cavity (infectious, atrophic or allergic): sinusitis, rhinitis and adenoiditis in acute and chronic form; allergic and atrophic rhinitis;
elimination and reduction of the negative impact of adverse environmental factors, including living in a harsh climate, exposure to polluted air (including dust, paint), being in rooms with conditioned air and / or central heating;
Also, the drug is used to prepare the nasal mucosa for intranasal use of drugs.
Contraindications
acute otitis media and a period of exacerbation of chronic otitis media;
complete obstruction of the nasal passages;
hypersensitivity to the components of the spray and drops of LinAqua baby.
LinAqua baby, instructions for use: method and dosage
LinAqua baby is used intranasally.
For prophylaxis and daily hygiene, it is recommended to rinse the nose 2-3 times a day, as part of a comprehensive treatment - 4 times a day. The duration and frequency of use are not limited.
The drug contained in unidose is injected into each nasal passage in 1-2 drops. Before starting the procedure, you need to separate one unidose from the rest and, turning the lid, open it. When using a spray, it is required to remove the protective cap from the spray nozzle before injecting the solution.
During the procedure, the child should be in a reclining position with his head turned to one side. The drug should be injected into the upper nasal passage. After carefully inserting the tip of the balloon into the nasal cavity, it is rinsed for several seconds. Drops are administered by lightly pressing the unidose.
After completing the treatment of the mucous membrane, the child should be seated and help him blow his nose by removing mucus and excess funds from the nasal cavity. If necessary, the procedure can be repeated. The other nasal passage is washed in the same way.
At the end of the procedure, you need to carefully wipe the spray tip with a napkin and close it with a protective cap. After the introduction of drops, the empty unidose should be thrown away, if there is still a solution in it, close it by slightly pressing the lid. The remaining preparation in this case must be used within 12 hours after the first opening.
Side effects
No undesirable effects were recorded against the background of the use of LinAqua baby.
Overdose
No data.
special instructions
LinAqua baby should not be cooked.
Before starting the procedure, you should inspect the packaging of the product; if the latter is damaged, it is prohibited to use it.
It is required to avoid contact with the eyes.
The tool is a personal product.
LinAqua baby drops and spray do not contain propellants hazardous to the environment and human health.
The one-way valve prevents the solution from flowing back into the vial.
The sterile LinAqua baby ingredients are bottled under aseptic conditions.
Influence on the ability to drive vehicles and complex mechanisms
LinAqua baby does not have a negative impact on the ability to drive vehicles and other complex equipment.
Application during pregnancy and lactation
LinAqua baby drops and spray can be used during pregnancy and lactation.
Pediatric use
The drug is recommended for use in children from the first days of life.
Drug interactions
No drug / drug interactions were observed. Combined use with other drugs for intranasal administration is allowed, which are recommended for use after washing LinAqua baby.
The use of the product can be combined with physiotherapy procedures.
Analogs
The analogues of LinAqua baby are Pinosol Aqua, Doctor Theiss Rinotaiss, Afrin Chistye More, Sialor Aqua, Otrivin More, Aqua Maris Norm, Aqua Maris Strong, Aqualor Baby, Aqualor Soft, Aqualor Forte, etc.
Terms and conditions of storage
Keep out of the reach of children, at a temperature of 10-30 ° C. Keep away from direct sunlight and open flames.
The shelf life is 3 years.
Terms of dispensing from pharmacies
Available without a prescription.
Reviews about LinAqua baby
There are quite a few reviews about LinAqua baby, and they are almost all positive. Parents of young patients note the ease of use of the drug, its natural composition and affordable price. They speak especially well of the preparation packaged in unidose with a safe non-sharp tip. Parents point to a good result of using LinAqua baby in the complex treatment of a cold, as well as a convenient volume of packaging. In infants, according to reviews, one unidose is enough to wash 2 nasal passages, and in older children, 1 unidose is used to wash each nasal passage. The advantages of the product also include the possibility of using the solution remaining in the unidose after washing for 12 hours.
When using the spray, some parents point to a slightly sharp stream of solution injected into the nasal cavity, and therefore do not recommend using the drug for very young children. There are also some complaints about drying out of the mucous membrane after prolonged use of the spray. All users believe that LinAqua baby is only an adjunct in the treatment of rhinitis and should only be used in combination with appropriate remedies.
Price for LinAqua baby in pharmacies
The price for LinAqua baby can be:
nasal spray 0.9% - 240-280 rubles. per package with a volume of 125 ml;
nasal drops 0.9% - 90-120 rubles. per package containing 30 units of 2 ml.
LinAqua baby: prices in online pharmacies
Drug name
Price
Pharmacy
LinAqua baby solution for topical application 2 ml 30 pcs.
115 RUB
Buy
Linaqua baby isotonic solution 2ml 30 pcs.
175 RUB
Buy
LinAqua baby topical solution 50 ml 1 pc.
205 RUB
Buy
Linaqua baby solution isotonic aerosol 50ml
231 RUB
Buy
LinAqua baby solution for topical application 125 ml 1 pc.
RUB 300
Buy
Linaqua baby isotone solution. aerosus. 125ml
323 r
Buy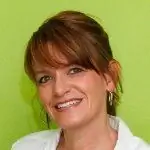 Maria Kulkes Medical journalist About the author
Education: First Moscow State Medical University named after I. M. Sechenov, specialty "General Medicine".
Information about the drug is generalized, provided for informational purposes only and does not replace the official instructions. Self-medication is hazardous to health!
Popular by topic