Table of contents:

Video: Educational Games At 3 Years Old
Educational games at 3 years old
Despite the young age and restlessness of the three-year-olds, they need to be trained and developed. Of course, this can and should be done in a fun way. Educational games for 3-year-olds are aimed at developing their memory, attention, logic, understanding the difference in colors and creativity.
Exciting educational games for children 3 years old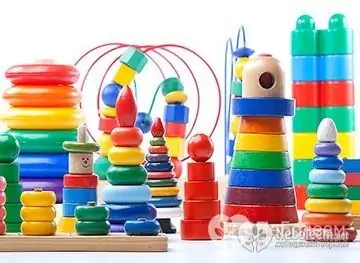 Educational games for 3-year-old children involve the participation of adults, since the child himself is still small enough for independent play activities. It is the adult who must explain to the child the essence of the task and help him if difficulties arise. Despite the fact that educational games for children of 3 years old are aimed at teaching and educating a child, they are fun and exciting scenarios for organizing leisure time.
In general, educational games for 3-year-old children can be divided into several main groups:
Games with color,
Games with form,
Puzzles,
Logic games,
Coloring pages.
Color games will help your kid to remember the main colors of the rainbow in a playful way. Fun didactic games will introduce you to elementary geometric shapes. Puzzles for three-year-olds provide an opportunity to assemble a whole from parts, while taking into account the age of the child, they have a small number of fragments.
As a result of logical educational games, a 3-year-old child will be able to form his first ideas about the number, size, length, height, weight of the object and much more.
For example, children are always interested in playing the game "Who will be?" It can be played both together and with a large number of participants. An adult should come up with as many questions as possible, such as "Who will the egg be?" (chicken, snake, crocodile, lizard; flour - pancakes, etc.).
The developmental games of a child 3 years of age should teach him to classify objects according to one or another characteristic. For example, an adult calls the child three words: crow, fox, owl - and asks to name what is superfluous. The kid must figure out and name the fox. Examples of such logical series are:
Tea, milk, biscuits;
Trolleybus, bicycle, donkey;
Cap, kerchief, boots;
Aster, tree, birch.
The child's aesthetic abilities, as well as fine motor skills of the fingers, can be improved by doing joint creativity. For example, you can offer the baby to decorate a vase together: an adult covers a glass container with a thin layer of plasticine, and a child attaches peas, seeds, cereals, etc. on top. An older child can be asked to come up with patterns, ornament, etc.
Children from 3 years old: educational games of interest
For children over three years old, tasks can be complicated. For example, offer the baby to repeat the movements of animals familiar to him - a frog, a bear, a chanterelle, a bird and others. The game will help train coordination of movements, general motor skills, imagination, and promote the development of communication skills.
A fascinating educational game for 3-year-old children and older is making riddles. You can play it both together with a child and a children's team. An adult thinks three adjectives related to the same subject, and children need to guess this subject. For example, an elegant, prickly, green - a Christmas tree; cunning, fluffy, red - fox, etc.
A wonderful educational game for a 3-year-old child, as well as for older children, this is an offer to draw or sculpt an object from nature (for example, a cup) from plasticine.
Three-year-old children are interested in the world, are active, sensitive and responsive to calls to jointly spend leisure time with benefit. The task of an adult is to treat their aspirations carefully, responsibly and with understanding.
Found a mistake in the text? Select it and press Ctrl + Enter.
Popular by topic