Table of contents: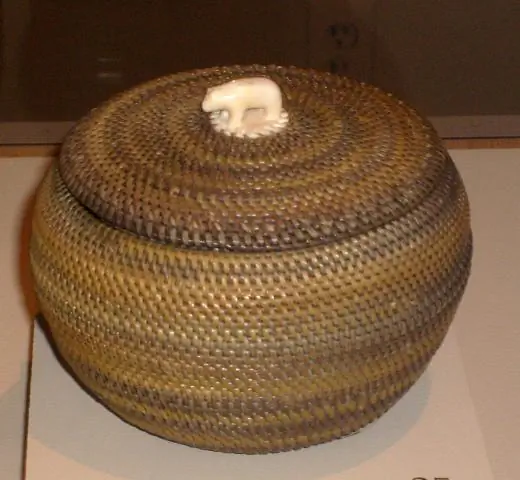 Video: Omnik Okas - Instructions For The Use Of Tablets, Price, Reviews, Analogues
Omnik Okas
Omnik Okas: instructions for use and reviews
1. Release form and composition
2. Pharmacological properties
3. Indications for use
4. Contraindications
5. Method of application and dosage
6. Side effects
7. Overdose
8. Special instructions
9. Application during pregnancy and lactation
10. In case of impaired renal function
11. For violations of liver function
12. Drug interactions
13. Analogs
14. Terms and conditions of storage
15. Terms of dispensing from pharmacies
16. Reviews
17. Price in pharmacies
Latin name: Omnic Ocas
ATX code: G04CA02
Active ingredient: Tamsulosin
Producer: Astellas Pharma Europe BV (Netherlands)
Description and photo update: 2018-22-10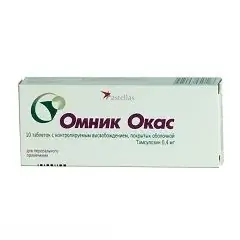 Omnik Okas is an α1-blocker, a remedy for the treatment of prostatic hyperplasia.
Release form and composition
Dosage form Omnik Okas - controlled release tablets, coated: round, convex on both sides, engraved on one side "04", from yellow to brownish-yellow color (10 pcs. In blisters, 1 or 3 blisters in a cardboard box).
Composition of the preparation:
active substance: tamsulosin hydrochloride - 0.4 mg;
additional components: macrogol 7,000,000 (200 mg), macrogol 8000 (40 mg), magnesium stearate (1.2 mg);
shell composition: yellow opadry 03F22733 (7.25 mg) containing hypromellose (69.536%), iron dye yellow oxide (17.440%) and macrogol 8000 (13.024%).
Pharmacological properties
Pharmacodynamics
Tamsulosin is a specific competitive blocker of postsynaptic α1-adrenergic receptors, especially of the α1A and α1D subtypes, which are responsible for relaxing the prostatic urethra, bladder neck and prostate smooth muscles.
At a dose of 0.4 mg, the drug increases the maximum urination rate, reduces the tone of the smooth muscles of the urethra and prostate gland, thereby improving the outflow of urine, and reduces the severity of symptoms of emptying and filling, in the development of which detrusor hyperactivity plays a significant role.
With prolonged use of Omnik Okas, the effect on the symptoms of filling and emptying the bladder remains, the risk of developing acute urinary retention and the need for surgical intervention decreases.
By reducing peripheral resistance, the drug can lower blood pressure. However, when used at the recommended daily dose, there was no significant change in pressure.
Pharmacokinetics
Omnik Okas is available in the form of controlled-release tablets made on the basis of a matrix using a non-ionic gel, which ensures a slow and prolonged release of the active substance, and a sufficient exposure with weak fluctuations in the concentration of tamsulosin in the blood plasma during the day between doses.
The drug is absorbed in the intestine, absorption is approximately 57% of the dose received. Food does not affect absorption.
Tamsulosin is characterized by linear pharmacokinetics. After a single intake of 0.4 mg on an empty stomach, the maximum concentration of the substance reaches after about 6 hours. The equilibrium state is reached by the fourth day of taking the drug, while the concentration of tamsulosin in plasma reaches its highest value 4–6 hours after administration (on an empty stomach or after eating). The peak plasma concentration in comparison with the first dose (6 ng / ml) at steady state increases to 11 ng / ml.
The lowest plasma concentration of the drug is 40% of the maximum plasma concentration after fasting or after meals. You should also take into account the likelihood of individual differences among different patients regarding the concentration of tamsulosin after taking a single dose or its repeated use.
Omnic Okas is characterized by a high binding to plasma proteins (about 99%) and a small volume of distribution (about 0.2 l / kg).
Tamsulosin is metabolized slowly in the liver with the formation of less active metabolites. Moreover, most of the drug is presented in unchanged form in blood plasma.
According to experimental data, tamsulosin practically does not have the ability to induce the activity of liver microsomal enzymes, therefore, dose adjustment is not required in patients with hepatic insufficiency.
The drug and its metabolites are excreted mainly in the urine, only 4–6% - unchanged.
The half-life (T½) is 19 and 15 hours with a single dose and at steady state, respectively.
Indications for use
Omnik Okas is used to treat urinary disorders caused by benign prostatic hyperplasia.
Contraindications
Absolute:
severe liver failure;
orthostatic hypotension;
hypersensitivity to any component of the drug.
Relative (Omnik Okas is taken with caution):
arterial hypotension;
severe liver dysfunction;
chronic renal failure (creatinine clearance below 10 ml / min).
Instructions for use of Omnik Okas: method and dosage
Omnik Okas is taken orally 1 tablet once a day without being tied to meals, swallowing the tablets whole, without breaking or chewing (in order to avoid changing the duration of the release of the active substance).
The duration of use is determined individually. The drug is prescribed as continuous therapy, the duration of which is not limited.
Side effects
Gradation of side effects: frequent - from> 1% to 0.1% to 0.01% to <0.1%; very rare - <0.01%:
on the part of the cardiovascular system: infrequent - palpitations, orthostatic hypotension;
from the gastrointestinal tract: infrequent - nausea, diarrhea or constipation, vomiting;
from the nervous system: frequent - dizziness; infrequent - headache; rare - fainting;
from the respiratory system: infrequent - rhinitis;
from the reproductive system: infrequent - ejaculation disorders; very rare - priapism;
on the part of the skin and subcutaneous tissue: infrequent - itching, rash, urticaria; rare - angioedema;
others: infrequent - asthenia; very rare - intraoperative instability of the iris of the eye (narrow pupil syndrome) during cataract surgery, which increases the risk of complications during and after surgery.
Overdose
An overdose of tamsulosin can be manifested by a decrease in blood pressure and compensatory tachycardia.
Treatment of the condition is symptomatic. To prevent further absorption of the drug, it is recommended to flush the stomach, take activated charcoal and an osmotic laxative. A horizontal position is often helpful in restoring blood pressure and heart rate. If there is no improvement in this case, drugs are prescribed that increase the volume of circulating blood, and, if necessary, vasoconstrictors. Monitoring of renal function is required. Tamsulosin binds strongly to plasma proteins, so dialysis is unlikely to be effective.
special instructions
Before the appointment of Omnik Okas, the patient is sent for a thorough examination to exclude the presence of other diseases that manifest symptoms similar to benign prostatic hyperplasia. Before starting the drug and regularly during therapy, a digital rectal examination is indicated and, if necessary, the determination of PSA (prostatic specific antigen).
In the case of a prescribed surgical intervention for cataract, the patient should warn the surgeon about the use of tamsulosin, since while taking the drug, the development of narrow pupil syndrome is possible.
Omnik Okas, like other α1-adrenergic blockers, can help lower blood pressure, which in some cases is fraught with fainting. At the first signs of developing orthostatic hypotension (general weakness and dizziness), you should take a sitting or lying position and do not change it until the signs disappear.
There is no need to gradually withdraw the drug as it does not cause withdrawal.
Influence on the ability to drive vehicles and complex mechanisms
There have been no reports of a negative effect of tamsulosin on the ability to work with complex mechanisms and drive vehicles. However, the possibility of developing such a side effect as dizziness cannot be ruled out. Therefore, at the initial stage of therapy, until the individual tolerance of Omnik Okas is established, it is recommended to refrain from performing any potentially dangerous activities.
Application during pregnancy and lactation
Omnik Okas is not intended for women.
With impaired renal function
Correction of the dosage regimen is not required, but the drug should be used with caution in chronic renal failure if the volume of purified blood in 1 minute during renal filtration (or creatinine clearance) is less than 10 ml.
For violations of liver function
Correction of the dosage regimen is not required, but the drug should be used with caution in severe hepatic impairment.
According to the instructions, Omnik Okas is contraindicated in patients with severe hepatic insufficiency.
Drug interactions
With the simultaneous use of enalapril, theophylline, nifedipine, atenolol, negative interactions were not found.
In vitro, trichloromethiazide, propranolol, chlormadinone, simvastatin, diclofenac, warfarin, diazepam, glibenclamide and amitriptyline did not change the free fraction of tamsulosin in plasma. Tamsulosin, in turn, does not change the free fractions of chlormadinone, propranolol, diazepam and trichloromethiazide.
At the level of hepatic metabolism in in vitro studies, no interaction was found with glibenclamide, salbutamol, amitriptyline and finasteride.
Warfarin and diclofenac can increase the rate of elimination of tamsulosin.
With simultaneous use with furosemide, there is a slight decrease in the concentration of tamsulosin in the blood plasma; with cimetidine - increased concentration. In both cases, the drug level remains within the normal range, so no dose adjustment is required.
In the case of the combined use of other blockers of α1-adrenergic receptors, the development of a hypotensive effect is possible.
Analogs
Omnik Okas analogs are: Hyperprost, Glansin, Miktosin, Omnik, Omsulozin, Proflosin, Sonizin, Tamzelin, Tamsulozin, Tamsulozin Bakter, Tamsulozin Canon, Tamsulozin retard, Tamsulozin-OBL, Tamsulozin-Teva, Tamzuli
Terms and conditions of storage
Storage conditions: place inaccessible to children, with temperatures up to 25 ° С.
The shelf life is 3 years.
Terms of dispensing from pharmacies
Dispensed by prescription.
Reviews about Omnik Okas
Reviews of Omnik Okas from patients who took it are overwhelmingly positive. Men notice a significant improvement in their condition, many even a few hours after the first dose of one dose. However, there are some complaints about the development of side effects, the most common of which are dizziness, rhinitis, ejaculation disorders.
Price for Omnik Okas in pharmacies
The price for Omnik Okas is 515-620 rubles for a pack of 10 tablets, 1500-1765 rubles for a pack of 30 tablets.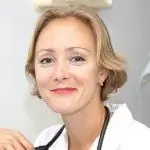 Anna Kozlova Medical journalist About the author
Education: Rostov State Medical University, specialty "General Medicine".
Information about the drug is generalized, provided for informational purposes only and does not replace the official instructions. Self-medication is hazardous to health!
Popular by topic