Table of contents: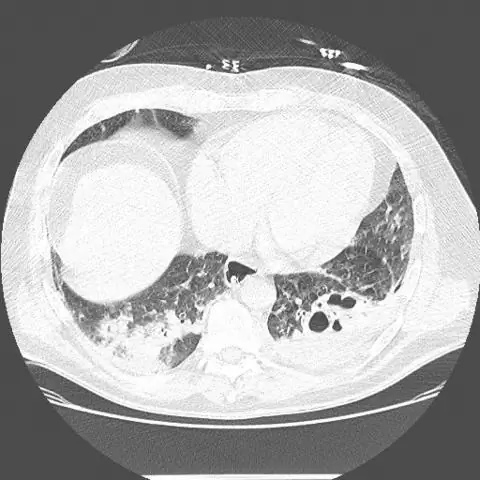 Video: Rovamycin - Instructions For Use, Reviews, Price, Analogs, Tablets
Rovamycin
Rovamycin: instructions for use and reviews
1. Release form and composition
2. Pharmacological properties
3. Indications for use
4. Contraindications
5. Method of application and dosage
6. Side effects
7. Overdose
8. Special instructions
9. Application during pregnancy and lactation
10. Drug interactions
11. Analogs
12. Terms and conditions of storage
13. Terms of dispensing from pharmacies
14. Reviews
15. Price in pharmacies
Latin name: Rovamycine
ATX code: J01FA02
Active ingredient: spiramycin (spiramycin)
Producer: Sanofi-Aventis France (France)
Description and photo update: 2019-14-08
Prices in pharmacies: from 691 rubles.
Buy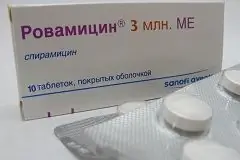 Rovamycin is an antibacterial agent of the macrolide group.
Release form and composition
Dosage forms of Rovamycin:
film-coated tablets: round biconvex, white or white with a cream shade, engraved on one side with "RPR 107" (tablets of 1.5 million IU) or "ROVA 3" (tablets of 3 million IU); cross-section - white or white with a cream shade (1.5 million international units (IU): 8 pieces in a blister, in a cardboard box 2 blisters; 3 million IU each: 5 pieces in a blister, in a cardboard box pack of 2 blisters);
lyophilisate for the preparation of a solution for intravenous (iv) administration: a mass with a porous structure, from yellowish to white (1.5 million IU each in glass transparent vials, 1 vial in a cardboard box).
1 tablet contains:
active ingredient: spiramycin - 1.5 million IU (engraved with "RPR 107") and 3 million IU (engraved with "ROVA 3");
auxiliary components: pregelatinized corn starch, colloidal silicon dioxide, hyprolose, magnesium stearate, microcrystalline cellulose, croscarmellose sodium;
shell: hypromellose, macrogol 6000, titanium dioxide (E171).
1 bottle contains:
active substance: spiramycin - 1.5 million IU;
auxiliary components: adipic acid.
Pharmacological properties
Pharmacodynamics
Spiramycin is an antibiotic from the macrolide group, the antibacterial effect of which is explained by the inhibition of protein synthesis in microbial cells due to binding to the 508-subunit of the ribosome.
The following microorganisms have high sensitivity to spiramycin [minimum inhibitory concentration (MIC) less than 1 mg / l]:
anaerobes: Propionibacterium acnes, Actinomyces spp., Prevotella spp., Bacteroides spp., Porphyromonas spp., Eubacterium spp., Peptostreptococcus spp., Mobiluncus spp.;
gram-negative aerobes: Moraxella spp., Bordetella pertussis, Legionella spp., Campylobacter spp., Branhamella catarrhalis;
gram-positive aerobes: Streptococcus pyogenes, Streptococcus B, Streptococcus pneumoniae, unclassified streptococcus, Bacillus cereus, Staphylococcus meti-R (methicillin-resistant staphylococci), Staphylococcus metiocillin, Staphylococcus diphocytes (Staphylococcus susceptible) spp.;
different: Toxoplasma gondii, Borrelia burgdorferi, Treponema pallidum, Chlamydia spp., Mycoplasma pneumoniae, Leptospira spp., Coxiella spp.
Moderate sensitivity to spiramycin (the antibiotic demonstrates moderate activity in vitro at concentrations of Rovamycin in the inflammation focus of more than 1 mg / l, but less than 4 mg / l) are shown by the following microorganisms: anaerobes (Clostridium perfringens), gram-negative aerobes (Neisseria gonorrhoeae), various (Ureaplasma urealyticum).
The following microorganisms are considered resistant to spiramycin (MIC is more than 4 mg / L, at least 50% of strains demonstrate resistance): anaerobes (Fusobacterium spp.), Gram-negative aerobes (Pseudomonas spp., Acinetobacter spp., Haemophilus spp., Enterobacteria spp.), gram-positive aerobes (Nocardia asteroides, Corynebacterium jeikeium), various (Mycoplasma hominis).
The teratogenic effect of spiramycin has not been proven, therefore, its use in pregnant women is allowed. When using Rovamycin in the first trimester of pregnancy, there is a decrease in the risk of transmitting toxoplasmosis to the fetus from 25% to 8%, in the second trimester - from 54% to 19%, in the third trimester - from 65% to 44%.
Pharmacokinetics
Spiramycin is absorbed quickly, but not completely, and the range of the approximate value of the degree of absorption is quite wide: from 10% to 60%. Food intake does not affect this pharmacokinetic indicator.
After oral administration of 6 million IU of spiramycin, its maximum plasma content reaches approximately 3.3 μg / ml. The substance does not penetrate into the cerebrospinal fluid, but is excreted in breast milk. Spiramycin binds to plasma proteins to a small extent (about 10%).
After intravenous administration of 1.5 million IU of Rovamycin by infusion over 1 hour, the maximum plasma concentration is 2.3 μg / ml. The half-life is approximately 5 hours. With the introduction of 1.5 million IU of spiramycin intravenously every 8 hours, the equilibrium concentration is reached by the end of the second day (C min - about 0.5 μg / ml, C max - about 3 μg / ml).
The substance penetrates the placental barrier (its content in the fetal blood is about 50% of the concentration of spiramycin in the mother's blood). Its level in placental tissues is approximately 5 times higher than the corresponding indicator in blood serum. The volume of distribution is about 383 liters.
Spiramycin is distinguished by a high degree of penetration into body tissues and saliva (concentration in bones is 5-100 μg / g, lungs - 20-60 μg / g, infected nasal sinuses - 75-110 μg / g, tonsils - 20-80 μg / g). 10 days after the end of therapy, the concentration of spiramycin in the kidneys, liver and spleen is 5–7 μg / g.
Spiramycin penetrates and accumulates in phagocytes (alveolar and peritoneal macrophages, monocytes and neutrophils). In humans, the content of this compound inside phagocytes is quite high. These properties determine the effect of spiramycin on intracellular bacteria.
Spiramycin is metabolized in the liver, forming active metabolites with an unexplored chemical structure. Its half-life from blood plasma is approximately 8 hours. The substance is excreted from the body mainly with bile (concentrations in bile are 15-40 times higher than those in serum). About 10% of the administered dose is excreted through the kidneys. The amount of spiramycin excreted in feces is extremely small.
Indications for use
Film-coated tablets
The use of Rovamycin in the form of tablets is indicated for infectious and inflammatory diseases caused by microorganisms sensitive to spiramycin:
acute form of chronic bronchitis;
chronic and acute forms of pharyngitis caused by beta-hemolytic streptococcus A (alternative therapy to beta-lactam antibiotics, including those with contraindications to their use);
chronic and acute tonsillitis;
stomatitis, glossitis and other infectious pathologies of the oral cavity;
acute sinusitis (with contraindications to the use of beta-lactam antibiotics);
acute bronchitis of bacterial etiology, which is a complication of acute viral bronchitis;
atypical pneumonia caused by Chlamydia pneumoniae, Mycoplasma pneumoniae, Chlamydia trachomatis, Legionella spp. bacteria, or suspicion of it (in the absence or presence of risk factors for an unfavorable outcome and with any form of severity);
community-acquired pneumonia in the absence of severe clinical symptoms, risk factors for an unfavorable outcome, clinical signs of pneumonia of pneumococcal etiology;
infectious dermohypoderma (including erysipelas), secondary infected dermatosis, impetigo, impetiginization, ecthyma, erythrasma and other infections of the skin and subcutaneous tissue;
genital infections of non-gonococcal etiology;
toxoplasmosis, including during pregnancy;
periodontium and other infections of the connective tissue and musculoskeletal system.
In addition, the tablets are prescribed for the prevention of recurrence of rheumatism in patients with an allergy to beta-lactam antibiotics.
Rovamycin is taken for the prevention (not for treatment) of meningococcal meningitis by eradication of Neisseria meningitidis from the nasopharynx in patients (with contraindications to rifampicin) who are in contact before hospitalization (within 10 days) with persons who have excreted Neisseria meningitidis with saliva into the environment before leaving quarantine and after treatment.
Lyophilisate for the preparation of a solution for intravenous (IV) administration
The use of a lyophilisate is indicated for adult patients in the treatment of infectious pathologies of the lower respiratory tract:
acute pneumonia;
infectious-allergic bronchial asthma;
exacerbation of chronic bronchitis.
Contraindications
deficiency of glucose-6-phosphate dehydrogenase (due to the risk of acute hemolysis);
period of breastfeeding;
hypersensitivity to the components of the drug.
Age contraindications:
tablets: 1.5 million IU each in children under 6 years old, 3 million IU each - up to 18 years old;
lyophilisate: up to 18 years old.
According to the instructions, Rovamycin is recommended with caution to be prescribed to patients with hepatic insufficiency, obstruction of the bile ducts.
In addition, lyophilisate should not be used in patients with prolonged QT interval simultaneously with drugs that cause ventricular tachycardia of the "pirouette" type: hydroquinidine, quinidine, disopyramide (class IA antiarrhythmics), sotalol, amiodarone, dofetilide, ibutilide (class III antiarrhythmics), chlorpromazine, thioridazine, levomepromazine, cyamemazine, trifluoperazine, droperidol, haloperidol, pyluside (phenothiazine antipsychotics), tiapride, sulpiride, sultopride, amisulpride (antipsychotics of the benzamide group), cymepridanthyldamidine, halofanifanidine / in the introduction of erythromycin and vincamine.
With caution, Rovamycin lyophilisate should be prescribed with concomitant therapy with drugs that affect the development of bradycardia, ergot alkaloids, drugs that reduce the concentration of potassium in the blood serum.
Instructions for the use of Rovamycin: method and dosage
Film-coated tablets
Rovamycin tablets are taken orally, swallowed whole and washed down with the required amount of water.
The recommended daily dosage has age restrictions:
adults: treatment - 6-9 million IU (4-6 tablets of 1.5 million IU or 2-3 tablets of 3 million IU) divided into 2-3 doses; prevention of meningococcal meningitis - 3 million IU 2 times a day, course - 5 days;
children over 6 years old: treatment - at the rate of 150-300 thousand IU per 1 kg of body weight, the dose is divided into 2-3 doses per day; prevention of meningococcal meningitis - 75 thousand IU per 1 kg of child's weight 2 times a day, course - 5 days.
Patients under 18 years of age should be prescribed only Rovamycin tablets of 1.5 million IU.
The maximum permissible daily dose: adults and children weighing over 30 kg - 9 million IU, children - 300 thousand IU per 1 kg.
Patients with functional impairment of the kidneys do not need dose adjustment.
Lyophilisate for preparation of solution for intravenous administration
The lyophilisate is used by slow intravenous drip.
To prepare an infusion solution, the contents of the vial are dissolved in 4 ml of water for injection, then the resulting solution is mixed with 100 ml of 5% dextrose (glucose), after which the finished solution is injected for 1 hour or more. At room temperature, Rovamycin solution is stable for 12 hours.
The dose and period of treatment is prescribed by the doctor, taking into account the sensitivity of the microflora, the severity and clinical features of the course of the infectious process.
The recommended dosage of Rovamycin: 4.5 million IU per day, 1.5 million IU every 8 hours. When treating severe infections, the dose can be doubled.
As soon as the patient's condition allows Rovamycin to be taken orally, the intravenous administration is canceled.
Side effects
immune system: itchy skin, rash, hives; very rarely - anaphylactic shock, angioedema; in some cases - Shenlein-Henoch purpura, vasculitis;
gastrointestinal tract: nausea, diarrhea, vomiting; very rarely - pseudomembranous colitis;
hepatobiliary system: very rarely - mixed or cholestatic hepatitis, impaired liver function tests;
cardiovascular system: very rarely - prolongation of the QT interval on the electrocardiogram (ECG);
nervous system: very rarely - transient paresthesia;
hematopoietic system: very rarely - acute hemolysis;
dermatological reactions: very rarely - acute generalized exanthematous pustulosis.
In addition, taking Rovamycin tablets can cause disorders of the gastrointestinal tract in the form of ulcerative esophagitis, acute colitis, in AIDS patients - acute damage to the intestinal mucosa against the background of high doses of spiramycin.
When treated with lyophilisate, in rare cases, moderate painful sensitivity occurs along the course of the vein when the solution is injected.
Overdose
Cases of overdose of Rovamycin are unknown, however, its probable symptoms when taking the drug in high doses include diarrhea, nausea and vomiting. In newborns treated with high doses of spiramycin, or in patients who received intravenous Rovamycin and who are prone to QT interval prolongation, QT interval prolongation is sometimes observed, which disappears after treatment is stopped. In case of an overdose of spiramycin, regular ECG monitoring is recommended to determine the duration of the QT interval, especially in the presence of serious risk factors (combination with drugs that provoke the development of ventricular tachycardia such as "pirouette" and / or lengthen the duration of the QT interval, congenital prolongation of the QT interval, hypokalemia).
There is no specific antidote. If you suspect an overdose of Rovamycin, symptomatic therapy is recommended.
special instructions
Treatment of patients with liver pathologies must be accompanied by periodic monitoring of its function.
If at the beginning of the use of Rovamycin, generalized erythema and pustules, accompanied by an increased body temperature, should be discontinued, since this condition may indicate an acute generalized exanthematous pustulosis (in this case, the use of spiramycin is contraindicated in the patient).
The use of IU 3 million tablets in children is not recommended due to the risk of airway obstruction caused by swallowing large-diameter tablets.
If signs of an allergic reaction appear, the administration of the solution should be stopped immediately.
When infusion requires control of blood glucose concentration in patients with diabetes mellitus (due to the use of 5% dextrose).
The decision on the patient's ability to drive a vehicle and perform other potentially hazardous activities is made by the attending physician, taking into account the severity of the patient's condition.
Rovamycin does not affect the ability to drive vehicles and mechanisms.
Application during pregnancy and lactation
If necessary, Rovamycin is prescribed during pregnancy. Long-term experience of using spiramycin during this period does not confirm the presence of fetotoxic or teratogenic properties in it.
If the course of treatment with the drug must be completed during lactation, breastfeeding should be canceled immediately, since spiramycin passes into breast milk.
Drug interactions
With the simultaneous use of Rovamycin:
levodopa - reduces its concentration in blood plasma (correction of its dose and clinical monitoring are required);
fluoroquinolones, some cephalosporins, cyclins, macrolides, a combination of sulfamethoxazole and trimethoprim, other groups of antibiotics - increase the activity of indirect anticoagulants. The risk factors predisposing a change in the blood coagulation system index include the type of infection, the severity of the inflammatory reaction, the general condition and age of the patient.
With concomitant therapy of Rovamycin in the form of a lyophilisate with slow calcium channel blockers, diltiazem, verapamil, beta-blockers, clonidine, guanfacine, digitalis glycosides, cholinesterase inhibitors, chlorinesterase inhibitors, chlorinesterase, chloraminosilicidal drugs, ambulant pyramidinostizyl drugs reducing the concentration of potassium in the blood (potassium-excreting diuretics, intravenous administration of amphotericin B, stimulating laxatives, glucocorticosteroids, tetracosactide, mineralocorticosteroids) - the risk of ventricular arrhythmias increases (it is recommended to eliminate hypokalemia before using spiramycin, and during treatment, to control the level of electrolytes blood, ECG).
Analogs
Analogues of Rovamycin are: Sumamed, Spiramycin-vero, Erythromycin, Azithromycin, Vilprafen.
Terms and conditions of storage
Keep out of the reach of children.
Store at temperatures up to 25 ° C, the lyophilisate should be protected from light.
Shelf life: tablets with an engraving "RPR 107" - 3 years, "ROVA 3" - 4 years; lyophilisate - 1.5 years.
Terms of dispensing from pharmacies
Dispensed by prescription.
Reviews of Rovamycin
As evidenced by reviews, Rovamycin is widely used in clinical practice, and its effectiveness is considered proven. This is confirmed by opinions on numerous medical forums.
Very often there are reviews about it from pregnant women who are prescribed it for the treatment of infectious diseases. This is quite justified, since studies have not confirmed the presence of a teratogenic effect - the development of mutations or pathologies in the fetus.
Sometimes Rovamycin is also used in pediatric practice, but it is important not to forget that 1.5 million IU tablets can be prescribed to children from only 6 years of age, and intravenous spiramycin and 3 million IU tablets are contraindicated until 18 years of age.
There are rare reports of unpleasant side effects of the drug. Allergic reactions are most often reported: skin irritation, urticaria, itching, etc. In isolated cases, treatment with Rovamycin turned out to be useless, for example, with chlamydia.
Many experts mention that the drug must be prescribed strictly individually: to determine the sensitivity of the pathogen to spiramycin and choose the right treatment regimen that will lead to the maximum therapeutic effect with a minimum of side reactions.
The price of Rovamycin in pharmacies
The approximate price for Rovamycin in tablets with a dosage of 1.5 million IU is 912-1274 rubles (the package contains 16 pieces), and for a dosage of 3 million IU - 1605-2225 rubles (the package contains 10 pieces). Lyophilisate for the preparation of solution for intravenous administration is currently not commercially available.
Rovamycin: prices in online pharmacies
Drug name
Price
Pharmacy
Rovamycin 1.5 million IU film-coated tablets 16 pcs.
691 r
Buy
Rovamycin 3 mlnIU film-coated tablets 10 pcs.
767 RUB
Buy
Rovamycin tablets p.o. 1.5 million ME 16 pcs.
1058 RUB
Buy
Rovamycin tablets p.o. 3 mln IU 10 pcs.
RUB 1526
Buy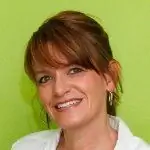 Maria Kulkes Medical journalist About the author
Education: First Moscow State Medical University named after I. M. Sechenov, specialty "General Medicine".
Information about the drug is generalized, provided for informational purposes only and does not replace the official instructions. Self-medication is hazardous to health!
Popular by topic