Table of contents: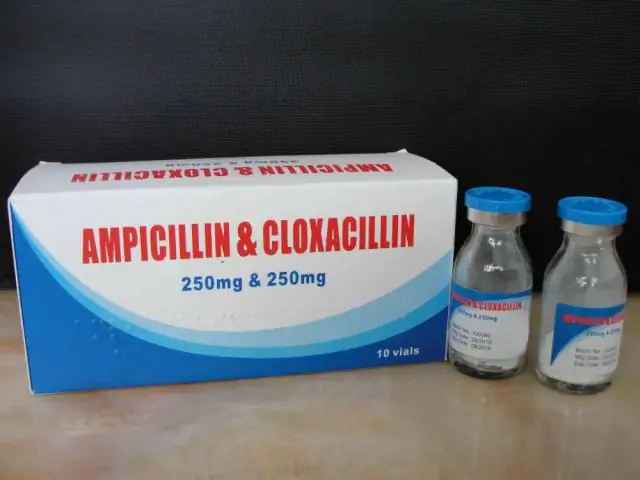 Video: Renagel - Instructions For The Use Of 800 Mg Tablets, Price, Reviews
Renagel
Renagel: instructions for use and reviews
1. Release form and composition
2. Pharmacological properties
3. Indications for use
4. Contraindications
5. Method of application and dosage
6. Side effects
7. Overdose
8. Special instructions
9. Application during pregnancy and lactation
10. Use in childhood
11. In case of impaired renal function
12. Drug interactions
13. Analogs
14. Terms and conditions of storage
15. Terms of dispensing from pharmacies
16. Reviews
17. Price in pharmacies
Latin name: Renagel
ATX code: V03AE02
Active ingredient: sevelamer (sevelamer)
Manufacturer: Jenzyme Ireland (Ireland)
Description and photo update: 2018-27-07
Prices in pharmacies: from 9659 rubles.
Buy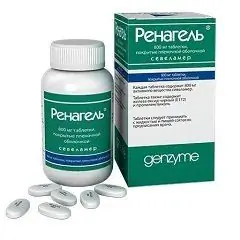 Renagel is a drug for the treatment of hyperphosphatemia.
Release form and composition
Renagel is produced in the form of film-coated tablets: almost white, oval, the inscription "RENAGEL 800" is printed on one side in black ink (180 pcs. In polyethylene bottles, 1 bottle in a cardboard box).
1 tablet contains:
active substance: sevelamer - 800 mg;
auxiliary components: stearic acid, colloidal silicon dioxide, purified water;
shell composition: diacetylated monoglycerides, high molecular weight hypromellose E15, low molecular weight hypromellose E5;
ink composition: Opakoud WB NS-78-17715 black - propylene glycol, isopropyl alcohol, hypromellose (E464), black iron oxide (E172), purified water.
Pharmacological properties
Pharmacodynamics
Renagel is a drug used to treat hyperphosphatemia. Sevelamer is a polymer of allylamine hydrochloride that is not absorbed from the gastrointestinal tract (GIT). The mechanism of action of the drug is due to the ability of the active substance to bind phosphates in the digestive tract, which causes a decrease in their concentration in the blood serum.
The absence of calcium in sevelamer significantly reduces the risk of hypercalcemia during the use of Renagel in comparison with other calcium-containing drugs that bind phosphates.
The results of clinical studies confirm the preservation of the therapeutic effect of the drug on the level of concentration of phosphorus and calcium in the blood when taking the tablets for one year.
Pharmacokinetics
After oral administration, absorption of sevelamer from the gastrointestinal tract does not occur.
Indications for use
prevention and treatment of hyperphosphatemia in renal failure in patients on hemodialysis;
complex therapy aimed at preventing bone damage in kidney disease, including calcium supplements, 1,25-dihydroxyvitamin D 3 or its analog.
Contraindications
intestinal obstruction;
hypophosphatemia;
age up to 18 years;
hypersensitivity to the components of the drug.
According to the instructions, Renagel should be prescribed with caution to patients with constipation and other disorders of gastrointestinal motility, inflammatory bowel diseases, and a history of extensive surgical operations on the gastrointestinal tract.
Instructions for the use of Renagel: method and dosage
Renagel 800 mg tablets are taken orally, swallowed whole, with meals.
The dose for patients not receiving phosphate binders should be administered based on the individual serum phosphate level. It is recommended to use the following correspondence between serum phosphate levels and the initial dose of the drug:
5.5-7.5 mg / dl (1.76-2.42 mmol / l): 1 pc. (800 mg) 3 times a day;
above 7.5 mg / dl (more than 2.42 mmol / l): 2 pcs. (1600 mg) 3 times a day.
If Renagel is prescribed as an alternative phosphate binder, its dose should be equivalent to the dose of a previously taken calcium-containing phosphate binder (in terms of 1 mg of Renagel per 1 mg of the previous drug).
Taking the tablets should be accompanied by careful monitoring of the level of phosphate in the blood serum, which is carried out regularly at intervals of 14-21 days until a stable level is reached. The optimal dose is considered to ensure a decrease in the level of phosphate in the blood serum to 5.5 mg / dL (1.76 mmol / L) and below. It can range from 1 to 5 pieces. at every meal. The average daily dose should be 8-9 tablets.
Side effects
from the central nervous system: very often - headache;
from the digestive system: very often - nausea, abdominal pain, vomiting, dyspepsia, constipation, diarrhea; often - flatulence; very rarely - intestinal obstruction;
on the part of the cardiovascular system: very often - arterial hypertension, arterial hypotension;
dermatological reactions: very often - itchy skin; often a rash;
others: often - pharyngitis, pains of various localization.
Overdose
Overdose symptoms have not been established.
special instructions
The side effects noted in the course of clinical studies in most cases were observed at the fifth stage of chronic renal failure, therefore, they cannot be associated with a certain certainty with the use of the drug.
The effectiveness and safety of taking pills during peritoneal dialysis has not been established.
With prolonged treatment, the possible systemic absorption of the active substance and accumulation cannot be completely excluded. There is no information on the degree of accumulation of sevelamer in the body when it is used for more than 1 year.
Application during pregnancy and lactation
The safety of using sevelamer during pregnancy and lactation has not been established, therefore, it is recommended to prescribe Renagel to pregnant or breastfeeding women with caution and only after a careful assessment of the ratio of the expected effect of therapy for the mother and the potential threat to the fetus or child. Breastfeeding should be interrupted while using Renagel.
When conducting experimental studies on animals, the embryotoxic or fetotoxic effect of sevelamer was not detected.
Pediatric use
The appointment of Renagel for the treatment of children under the age of 18 is contraindicated, since there is no information on the safety and efficacy of the drug in pediatrics.
With impaired renal function
In case of impaired renal function, the drug is used if indicated.
Drug interactions
Studies aimed at studying the drug interaction of Renagel when using hemodialysis have not been conducted.
It was found that the drug does not affect the bioavailability of warfarin, digoxin, enalapril, metoprolol.
Sevelamer should not be given in combination with ciprofloxacin.
All drugs for which a decrease in bioavailability is clinically significant and may affect their effectiveness or safety should be taken no later than 1 hour before or not earlier than 3 hours after taking Renagel. If these recommendations cannot be followed, then treatment should be carried out under regular monitoring of the concentration level of the simultaneously used drug in the blood plasma.
Analogs
The analogues of Renagel are Selamerex, Renwell.
Terms and conditions of storage
Keep out of the reach of children.
Store at temperatures up to 25 ° C.
Shelf life is 2 years.
Terms of dispensing from pharmacies
Dispensed by prescription.
Reviews about Renagel
There are no reviews about Renagel.
Price for Renagel in pharmacies
The price for Renagel 800 mg per pack can range from 7400 to 11 847 rubles.
Renagel: prices in online pharmacies
Drug name
Price
Pharmacy
Renagel 800 mg film-coated tablets 180 pcs.
9659 RUB
Buy
Anna Kozlova Medical journalist About the author
Education: Rostov State Medical University, specialty "General Medicine".
Information about the drug is generalized, provided for informational purposes only and does not replace the official instructions. Self-medication is hazardous to health!
Popular by topic