Table of contents: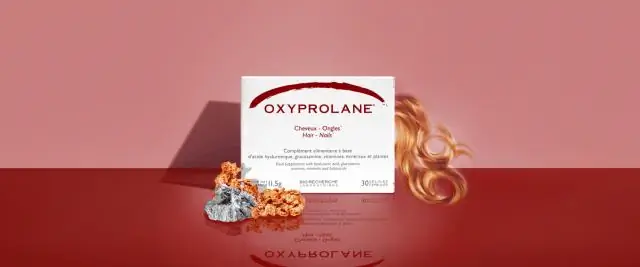 Video: Neoselen - Instructions For Use, Indications, Doses
Unsettled
Instructions for use:
1. Release form and composition
2. Indications for use
3. Contraindications
4. Method of application and dosage
5. Side effects
6. Special instructions
7. Drug interactions
8. Terms and conditions of storage
Neoselen is a dietary supplement that is a source of selenium, vitamins A, C and E, which has an antioxidant effect and normalizes the immune system.
Release form and composition
Dosage form - capsules of 484 mg (15 pcs. In blisters, 2 blisters per package).
Active substances:
Fish fat;
Evening primrose powder;
Selenium yeast;
Borage powder;
Vitamins A, C and E.
Excipients: magnesium stearate and silicon dioxide.
Indications for use
Neoselen is recommended to be taken as an additional source of selenium, vitamins A, C and E.
The dietary supplement protects the body from the consequences of the harmful effects of negative factors, such as stress, food imbalance, smoking, exposure to ultraviolet radiation.
In addition, Neoselen is used for the following purposes:
Increased physical activity;
Normalization of appetite;
Favorable effect on the heart, blood vessels, joints and spine;
Treatment of headaches and dizziness;
Improved sleep and mood;
Normalization of the activity of thyroid hormones;
Slowing down the aging process, increasing the activity of stem cells;
Improving the condition of the skin, nails and hair;
Strengthening the therapeutic effect in the treatment of heart disease, pancreatitis, hepatitis, dermatological diseases;
Prevention and treatment of malignant neoplasms;
Normalization of the production of the male sex hormone testosterone;
Preparation for conceiving a child (for both women and men);
Enriching the nutrition of women during pregnancy, breastfeeding, recovery after childbirth.
Contraindications
The only strict contraindication to the use of Neoselen is individual hypersensitivity to any of its components.
In pediatrics, the supplement can be used from the age of 15.
Method of administration and dosage
Neoselen should be taken orally, with meals, swallowing the capsules whole and drinking plenty of fluids. The preferred time of admission is in the morning at breakfast.
Adults are prescribed 1 capsule 1 time per day for a course of 1-3 months.
If necessary, the doctor may recommend a repeated course.
Side effects
Not identified.
special instructions
Before use, you should consult your doctor.
It should be borne in mind that a dietary supplement is not a substitute for a balanced diet.
Drug interactions
Pharmaceutical interactions of Neoselen with other drugs have not been described.
Terms and conditions of storage
Store in a dry, dark place out of reach of children. Do not exceed a temperature of 25 ° C.
Shelf life is 2 years.
Information about the drug is generalized, provided for informational purposes only and does not replace the official instructions. Self-medication is hazardous to health!
Popular by topic