Table of contents: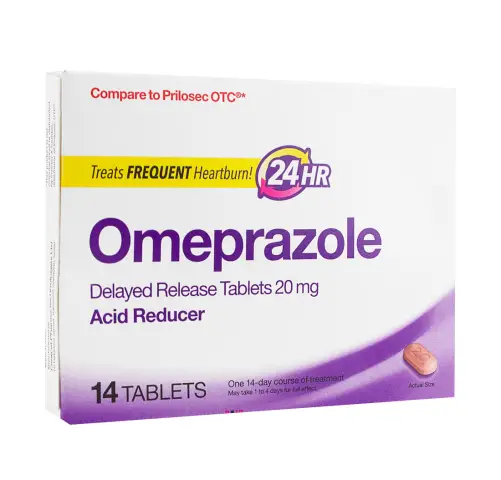 Video: Neurovitan - Instructions For Use, Price, Reviews, Analogs Of Tablets
Neurovitan
Neurovitan: instructions for use and reviews
1. Release form and composition
2. Pharmacological properties
3. Indications for use
4. Contraindications
5. Method of application and dosage
6. Side effects
7. Overdose
8. Special instructions
9. Application during pregnancy and lactation
10. Use in childhood
11. Drug interactions
12. Analogs
13. Terms and conditions of storage
14. Terms of dispensing from pharmacies
15. Reviews
16. Price in pharmacies
Latin name: Neurovitan
ATX code: A11EA
Active ingredient: octotiamine + riboflavin + pyridoxine + cyanocobalamin (Octotiamine + Riboflavinum + Pyridoxinum + Cyanocobalamin)
Manufacturer: Hikma Pharmaceuticals Co. Ltd. (Hikma Pharmaceuticals Co. Ltd.) (Jordan)
Description and photo update: 2019-20-08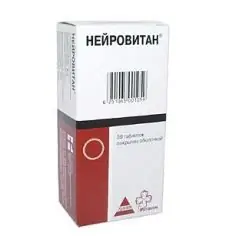 Neurovitan is a balanced complex of B vitamins.
Release form and composition
Neurovitan is available in film-coated tablets (10 pcs. In blisters, in a cardboard box 3 blisters).
Active ingredients in 1 tablet:
Pyridoxine hydrochloride - 40 mg;
Octothiamine - 25 mg;
Riboflavin (vitamin B2) - 2.5 mg;
Cyanocobalamin (vitamin B12) - 0.25 mg.
Excipients: shellac, povidone, ricin oil, titanium dioxide, carnauba cream, sucrose, hard paraffin, gelatin, colloidal silicon dioxide, microcrystalline cellulose, magnesium stearate, starch, purified talc, FD&C yellow No. 6, FD&C red No. 3.
Pharmacological properties
Pharmacodynamics
The action of Neurovitan is due to the pharmacological activity of the B vitamins included in its composition:
octothiamine (vitamin B 1 in combination with α-lipoic acid): actively participates in the metabolism of fats and carbohydrates, as well as in the synthesis of nucleic acids; enhances the action of the neurotransmitter acetylcholine, which is involved in the transmission of nerve impulses; takes part in the regulation of the functions of the visceral nervous system and muscular system; improves cellular respiration, enhances the flow of oxygen to skin cells;
riboflavin (vitamin B 2): one of the redox enzymes; participates in tissue respiration, the synthesis of adenosine triphosphates (ATP), the synthesis of higher fatty acids (HFA), and other processes of cellular energy supply; exhibits antioxidant effectiveness, participates in hematopoiesis, contributing to an increase in the concentration of hemoglobin and erythrocytes in the blood; improves the functioning of the organ of vision, enhances twilight vision and color perception;
pyridoxine (vitamin B 6): essential for the metabolism of fats, carbohydrates, amino acids; participates in the synthesis of physiological regulators (serotonin, histamine), the breakdown of cholesterol (CS), the synthesis and nutrition of the myelin sheath of peripheral nerves and axon; a consequence of vitamin B 6 deficiency is neuromuscular dystrophy and seizures;
cyanocobalamin (vitamin B 12): participates in protein, fat and carbohydrate metabolism; prevents liver steatosis; helps to reduce the level of cholesterol in the blood and its evacuation from the blood vessels; by stimulating protein synthesis, normalizes the growth and development of the body; takes part in the process of hematopoiesis; activating the work of the reticuloendothelial system and potentiating the phagocytic activity of leukocytes, vitamin B 12 increases immunological protection.
Pharmacokinetics
After ingestion, the active substances of the vitamin complex Neurovitan are absorbed in the small intestine, bind to blood plasma proteins, widely distributed in all tissues, undergo biotransformation, and then are excreted, mainly in the urine, both in an unchanged state and in the form of metabolites.
Indications for use
Diseases of the nervous system;
Neuritis;
Neuralgias of various origins;
Peripheral paralysis;
Paresthesia;
Diabetic neuropathies;
Hepatitis;
Cirrhosis of the liver;
Lumbago;
Gestosis in early and late pregnancy;
Symptomatic treatment in surgical and conservative gynecology;
Hypo- and avitaminosis in pregnant and breastfeeding women;
Diseases of the cardiovascular system;
Deficiency anemia of various origins;
Immunodeficiency states;
Arthralgia;
Osteochondrosis;
Radiation sickness;
Anemia;
Dermatitis;
Focal baldness.
According to the instructions, Neurovitan is recommended to be taken with an unbalanced diet, as well as people who lead an active lifestyle or abuse alcohol or smoke.
Contraindications
allergic diseases;
tumors of various origins;
a stomach ulcer and 12 duodenal ulcer in the acute stage (pyridoxine can increase the acidity of gastric juice);
erythremia, erythrocytosis, thromboembolism;
severe or acute decompensation of cardiac activity and angina pectoris;
lactase deficiency, galactose intolerance, glucose-galactose malabsorption syndrome;
children under 3 years old;
hypersensitivity to the components of the vitamin complex.
Instructions for the use of Neurovitan: method and dosage
Neurovitan tablets are taken orally.
Recommended daily doses:
Adults: 1-4 tablets;
Pregnant women: 1 tablet;
Postpartum and breastfeeding women: 1-2 tablets;
Children 8-14 years old: 1-3 tablets;
Children 3-7 years old: 1 tablet.
Treatment can last from 2 to 4 weeks.
Side effects
In very rare cases, from the side of systems and organs, the following side effects are possible:
from the heart: tachycardia;
from the side of the vessels: a feeling of heat, arterial hypotension / hypertension;
from the immune system: hypersensitivity reactions, anaphylaxis, skin manifestations (rash, itching, urticaria, burning sensation, hyperemia), anaphylactic shock, Quincke's edema;
from the gastrointestinal tract: dyspeptic disorders (increased acidity of gastric juice, epigastric pain, heartburn, belching, nausea / vomiting, a feeling of fullness in the stomach, flatulence, bloating, diarrhea), dry mouth;
on the part of the organ of vision: burning and itching in the eyes;
general disorders: hyperthermia, hyperhidrosis, weakness.
Overdose
The consequence of an overdose of vitamins that make up Neurovitan:
vitamin B 1: a water-soluble vitamin of a wide therapeutic range, in very high doses (over 10,000 mg) can have a curariform effect by suppressing the conduction of nerve impulses;
vitamin B 6: a substance with very low toxicity, with prolonged use, more than 6-12 months, in a daily dose of 50 mg can cause peripheral sensory neuropathy, nervous excitement, malaise, dizziness, headache; application for several months at a daily dose of more than 1000 mg can cause neurotoxic effects such as neuropathy with ataxia and impaired sensitivity, cerebral convulsions with changes in the electroencephalogram; after taking in a daily dose of more than 2000 mg, in some cases hypochromic anemia and seborrheic dermatitis were observed;
vitamin B 12: in rare cases, after oral administration (more often after parenteral administration) in doses exceeding the recommended ones, allergic reactions, eczematous skin reactions and benign forms of acne (acne) were observed; as a result of prolonged use of high doses, a violation of the activity of hepatic enzymes, hypercoagulation, pain in the region of the heart are possible.
special instructions
In patients with funicular myelosis or pernicious anemia, vitamin B 12 can distort the clinical picture of the disease, as well as the results of laboratory tests.
Since Neurovitan contains lactose, it cannot be used in patients with rare hereditary diseases - galactose intolerance, lactase deficiency, glucose-galactose malabsorption syndrome.
Do not drink alcohol during Neurovitan therapy. Sulphite-containing beverages (such as wine) increase thiamine degradation.
Due to the content of vitamin B 6 in the preparation, it should be used with caution in case of a history of gastric and duodenal ulcers and with severe renal / liver dysfunction.
Patients with neoplasms (with the exception of cases accompanied by megaloblastic anemia and a lack of vitamin B 12) are not recommended to use Neurovitan.
It is possible that urine stains in an intense yellow color, this is due to the presence of riboflavin in Neurovitan and is completely harmless.
It is not recommended to prescribe the drug simultaneously with other complexes of vitamins and minerals, since there is a possibility of overdose.
Influence on the ability to drive vehicles and complex mechanisms
Patients who experience weakness or dizziness during treatment with Neurovitan should refrain from driving and working with other complex mechanisms.
Application during pregnancy and lactation
Pregnant women are allowed to take Neurovitan strictly according to the indications, in compliance with the doctor's recommendations.
Thiamine, pyridoxine, and cyanocobalamin are excreted in breast milk. Pyridoxine in high concentrations can suppress lactation. Studies to determine the concentration of vitamins during secretion into breast milk have not been conducted. The decision to use Neurovitan during breastfeeding is made by the attending physician.
Pediatric use
In pediatrics, the use of a vitamin complex is contraindicated for the treatment of children under the age of 3 years.
Drug interactions
fluorouracil: inactivates the action of thiamine by competitively inhibiting its phosphorylation to thiamine pyrophosphate;
antacids: inhibit the absorption of thiamine;
loop diuretics (for example, furosemide, which inhibits tubular reabsorption): with prolonged use, they can increase the excretion of thiamine, thus reducing its level;
levodopa: pyridoxine can reduce the severity of the antiparkinsonian action of levodopa, simultaneous use is contraindicated;
pyridoxine antagonists (hydralazine, isoniazid, cycloserine, penicillamine), oral contraceptives: may increase the body's need for vitamin B 6.
Analogs
Analogs of Neurovitan are: Beviplex, Beforten, Milgamma, Neuron, Bekovit, Neurobeks, Vitamin B Complex, Neuromultivit.
Terms and conditions of storage
Store at 15-25 ° C. Keep out of the reach of children.
Shelf life is 3 years.
Terms of dispensing from pharmacies
Available without a prescription.
Reviews about Neurovitan
According to the majority of patients who left reviews about Neurovitan, this is an effective vitamin complex that has a beneficial effect on the nervous system, increases mental and physical activity, improves sleep, reduces irritability, improves the condition of the skin, nails and hair.
Some patients complain of dizziness, in addition, as disadvantages of Neurovitan, they note the large size of the tablets, which makes it difficult to take, and increased appetite during treatment.
The price of Neurovitan in pharmacies
Approximate price of Neurovitan, film-coated tablets, 30 pcs. in the package - 835 rubles.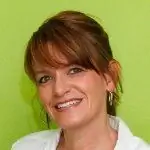 Maria Kulkes Medical journalist About the author
Education: First Moscow State Medical University named after I. M. Sechenov, specialty "General Medicine".
Information about the drug is generalized, provided for informational purposes only and does not replace the official instructions. Self-medication is hazardous to health!
Popular by topic