Table of contents: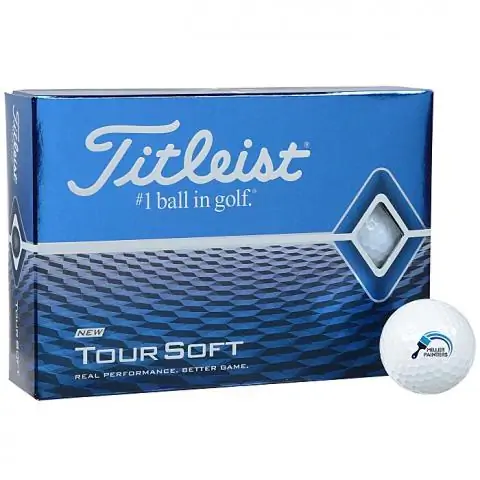 Video: Curantil N 75 - Instructions For The Use Of Tablets, Price, Reviews, Analogues
Curantil N 75
Latin name: Curantyl n 75
ATX code: B01AC07
Active ingredient: Dipyridamole (Dipyridamole)
Producer: BERLIN-PHARMA CJSC (Russia)
Description and photo update: 2018-27-07
Prices in pharmacies: from 711 rubles.
Buy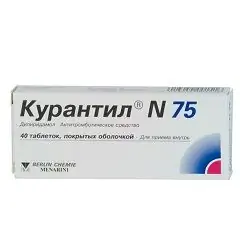 Curantil N 75 is a drug with a vasodilating effect.
Release form and composition
Dosage form Curantila N 75 - coated tablets: round, flat-cylindrical, yellow [packed in blisters: 10 pcs., 5 packs in a cardboard box; 20 pcs., in a carton box 2, 3 or 5 packs].
Composition of 1 tablet:
active substance: dipyridamole - 75 mg;
additional components: simethicone emulsion, magnesium stearate, gelatin, lactose monohydrate, sodium carboxymethyl starch (type A), talc, macrogol 6000, colloidal silicon dioxide, corn starch, titanium dioxide (E171), hypromellose (average viscosity 6 mPa ∙ s) yellow (E 104).
Pharmacological properties
Pharmacodynamics
Dipyridamole inhibits platelet aggregation, has a mild vasodilator property (due to two different mechanisms of inhibition), and improves microcirculation. Expands arterioles in the coronary blood flow, when used in high doses - also in other parts of the circulatory system. Unlike calcium and organic nitrate antagonists, it does not dilate larger coronary vessels.
Dipyridamole slows down the uptake of adenosine by platelets, erythrocytes and endothelial cells. After taking the drug in the blood, the concentration of adenosine increases, and vasodilation caused by adenosine increases. When using Curantil in higher doses, platelet aggregation caused by adenosine is inhibited, and the tendency to thrombus formation decreases.
Dipyridamole in high concentrations inhibits phosphodiesterase - adenosine monophosphate (cAMP) and cyclic guanosine monophosphate (cGMP), which, due to decay, inhibit platelet aggregation. In therapeutic concentrations, the drug inhibits only cGMP. Due to the stimulation of the corresponding cyclases, the power of cAMP synthesis increases.
Pharmacokinetics
After taking Curantil at a dose of 150 mg, the maximum plasma concentration of dipyridamole averages 2.66 μg / l. Absorbed from the gastrointestinal tract, this process is influenced by the state of the digestive system. It binds almost completely to plasma proteins. It is metabolized in the liver by binding to glucuronic acid. It is excreted from the body in the form of a monoglucuronide with bile.
Indications for use
treatment of discirculatory encephalopathy;
therapy and prevention of cerebrovascular accidents of ischemic type;
complex therapy of microcirculation disorders of any etiology;
treatment of complications of arterial and venous thrombosis.
Also Curantil N 75 is used for the prevention of the following diseases and conditions:
thromboembolism after heart valve replacement surgery;
arterial and venous thrombosis and their complications;
ischemic heart disease, especially in patients with acetylsalicylic acid intolerance (primary and secondary prevention);
placental insufficiency in complicated pregnancy.
Contraindications
children under 12 years old;
diseases with a tendency to bleeding (for example, stomach and / or duodenal ulcer);
hemorrhagic diathesis;
chronic obstructive pulmonary disease;
liver failure;
chronic renal failure;
severe arterial hypertension;
arterial hypotension, collapse;
unstable angina;
subaortic stenosis;
severe heart rhythm disturbances;
decompensated heart failure;
common stenosing atherosclerosis of the coronary arteries;
acute myocardial infarction;
increased individual sensitivity to drug components.
Instructions for use Curantila N 75: method and dosage
Curantil N 75 tablets should be taken orally: on an empty stomach, swallowing whole and drinking plenty of liquid.
The dose required in each case is selected individually by the doctor depending on the type and severity of the disease, as well as the patient's response to the therapy.
With coronary heart disease, usually 1 tablet is prescribed 3 times a day. If the severity of the effect is assessed as insufficient, an increase in the daily dose is possible.
For the prevention of thrombosis, treatment and prevention of cerebral circulation disorders, the recommended dose is 1 tablet 3 to 6 times a day.
The duration of treatment is determined by the doctor.
Side effects
In therapeutic doses, Curantil N 75 is usually well tolerated. The undesirable reactions that arise are often of a transient nature and are not significantly expressed.
Possible side effects:
allergic reactions: urticaria, skin rashes;
from the central nervous system: noise in the head, dizziness, headache;
from the digestive system: pain in the epigastric region, nausea, diarrhea, vomiting (these phenomena, as a rule, disappear as therapy continues);
from the blood coagulation system: bleeding, changes in the functional properties of platelets, thrombocytopenia; in some cases - increased bleeding during or after surgery;
from the cardiovascular system: flushing of the skin of the face, flushing of the face, palpitations, bradycardia, lowering blood pressure, tachycardia (especially in the case of the concomitant use of other vasodilators), as well as coronary steal syndrome (when taking dipyridamole in a daily dose of 225 mg);
others: a feeling of weakness, a feeling of ear congestion, rhinitis, myalgia, arthritis.
Overdose
An overdose of dipyridamole can be manifested by weakness, dizziness, hot flashes, tachycardia, decreased blood pressure, angina pectoris.
If you take a dose that is significantly higher than the recommended one, you should induce vomiting, rinse the stomach, take activated charcoal and consult a doctor. If dilating action develops, aminophylline (50-100 mg / minute) is slowly injected intravenously. If the clinical symptoms of angina persist, sublingual nitroglycerin is prescribed.
special instructions
Tea and natural coffee are xanthine derivatives that reduce the vasoconstrictor effect of dipyridamole. In this regard, in the course of therapy, it is recommended to refrain from using these drinks if possible.
Influence on the ability to drive vehicles and complex mechanisms
Against the background of taking Curantila N 75, blood pressure may decrease, as a result of which a decrease in the speed of reactions and the ability to concentrate is possible, this should be taken into account by vehicle drivers and persons employed in potentially hazardous industries.
Application during pregnancy and lactation
Curantil N 75 is used during pregnancy as directed by a doctor, if indicated.
For lactating women, the drug can be prescribed after assessing the ratio of the expected benefits and probable risks.
Pediatric use
In pediatrics, the drug is not used to treat children under 12 years of age due to lack of experience.
With impaired renal function
According to the instructions, Curantil N 75 is contraindicated in chronic renal failure.
For violations of liver function
The drug is contraindicated in liver failure.
Drug interactions
When dipyridamole is prescribed to patients receiving anticoagulants (for example, thrombolytics or heparin) or acetylsalicylic acid, the risk of hemorrhagic complications increases, so careful monitoring is required.
Dipyridamole can reduce the anticholinergic effect of cholinesterase inhibitors, as well as enhance the effect of antihypertensive drugs.
Xanthine derivatives (which include tea and coffee) are able to reduce the vasoconstrictor property of the drug.
Analogs
The analogues of Curantil N 75 are: Sanomil-Sanovel, Dipyridamole, Curantil 25, Dipyridamole-FPO, Curantil N 25.
Terms and conditions of storage
Shelf life is 3 years.
Storage conditions: temperature no more than 30 ° С, place inaccessible to children.
Terms of dispensing from pharmacies
Dispensed by prescription.
Reviews Curantile N 75
Reviews about Curantile N 75 are different. There are both patients who have been helped by the drug and those who consider it ineffective. Many people complain of side effects that make taking the pill impossible. These include severe headaches, severe weakness, constant dizziness.
Price for Curantil N 75 in pharmacies
The price for Curantil N 75 is 585–890 rubles per pack containing 40 tablets.
Curantil N 75: prices in online pharmacies
Drug name
Price
Pharmacy
Curantil N 75 75 mg film-coated tablets 40 pcs.
711 RUB
Buy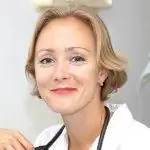 Anna Kozlova Medical journalist About the author
Education: Rostov State Medical University, specialty "General Medicine".
Information about the drug is generalized, provided for informational purposes only and does not replace the official instructions. Self-medication is hazardous to health!
Popular by topic