Table of contents: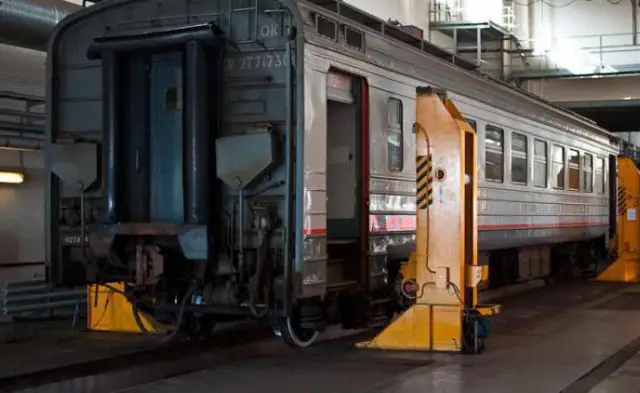 Video: Klopiksol Depot - Instructions For Use, Reviews, Price, Analogues
Clopixol Depot
Klopiksol Depot: instructions for use and reviews
1. Release form and composition
2. Pharmacological properties
3. Indications for use
4. Contraindications
5. Method of application and dosage
6. Side effects
7. Overdose
8. Special instructions
9. Application during pregnancy and lactation
10. For violations of liver function
11. Drug interactions
12. Analogs
13. Terms and conditions of storage
14. Terms of dispensing from pharmacies
15. Reviews
16. Price in pharmacies
Latin name: Clopixol Depot
ATX code: N05AF05
Active ingredient: zuclopenthixol (zuclopenthixol)
Manufacturer: H. Lundbek A / C (Denmark)
Description and photo update: 2018-21-11
Prices in pharmacies: from 230 rubles.
Buy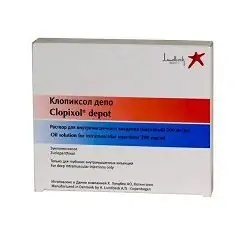 Clopixol Depot is a neuroleptic (antipsychotic) drug.
Release form and composition
Clopixol Depot is available in the form of a solution for intramuscular (i / m) administration (oily): clear oily liquid, practically free of particles; at a dose of 200 mg / ml - yellowish, 500 mg / ml - yellow (1 ml each in glass ampoules without color: 200 mg / ml - in a cardboard box 1 or 10 ampoules; 500 mg / ml - in a cardboard box 5 ampoules).
1 ml of solution contains:
active substance: zuclopenthixol decanoate - 200 mg or 500 mg;
auxiliary components: triglycerides.
Pharmacological properties
Pharmacodynamics
Clopixol Depot is a thioxanthene derivative that has a pronounced antipsychotic, neuroleptic and specific inhibitory effect. Nonspecific sedation tends to weaken after several weeks of therapy.
The mechanism of action of the drug is associated with the blockade of dopamine receptors, which causes a reaction of other mediator systems.
Compared with the tablet form (Klopixol), the inhibitory effect of the drug continues for a longer time. It has a beneficial effect on patients whose mental disorder is accompanied by anxiety, agitation, aggression or hostility. The use of intramuscular injections prevents arbitrary interruption of treatment by patients who do not strictly follow the doctor's instructions.
Since the therapeutic effect is due to the continuous process of treatment, the use of the solution helps to prevent the development of frequent relapses.
Pharmacokinetics
When the solution is injected intramuscularly, zuclopenthixol decanoate is enzymatically cleaved into zuclopenthixol and decanoic acid. The maximum serum concentration of zuclopenthixol is reached 7 days after injection.
The half-life is 19 days.
Given the pharmacokinetics of the drug and the results of clinical trials, the most appropriate is the appointment of intramuscular injections with an interval of 14 to 28 days.
Zuclopenthixol in small amounts crosses the placental barrier and is excreted in breast milk.
Metabolites do not possess neuroleptic activity; they are excreted mainly through the intestines, partially through the kidneys.
Klopiksol Depot at a dose of 200 mg / ml 1 time in 14 days pharmacokinetically corresponds to the intake of Klopiksol tablets 25 mg daily for 14 days.
Indications for use
chronic and acute forms of schizophrenia, other psychotic disorders, especially if they are accompanied by paranoid delusions, hallucinations, thinking disorders;
supportive therapy for states of increased anxiety, agitation, hostility or aggressiveness.
Contraindications
period of pregnancy;
breast-feeding;
the period of acute poisoning with barbiturates, opiates, alcohol;
coma.
With caution, Klopiksol Depot should be prescribed for convulsive syndrome, chronic hepatitis, and diseases of the cardiovascular system.
Instructions for use of Klopiksol Depot: method and dosage
The solution is applied by deep intramuscular injection into the gluteal region (upper outer quadrant).
The doctor prescribes the dose of the drug and the period between injections individually, taking into account the clinical condition of the patient.
Recommended dosage:
200 mg / ml: maintenance therapy - 200-400 mg (1-2 ampoules) 1 time in 2-4 weeks. If it is necessary to use a higher dose of the drug, it is advisable to switch to the use of the drug at a dose of 500 mg / ml;
500 mg / ml: 250-750 mg (0.5-1.5 ampoules) 1 time in 1-4 weeks.
When switching from treatment with Clopixol tablets to maintenance therapy with Clopixol Depot, it is necessary to continue taking the tablets in a reduced dose within one week after the first injection of the drug. When switching from treatment with Klopixol-Akufaz solution, the first injection of Klopixol Depot in a dose of 200–400 mg is performed simultaneously with the last dose of Klopixol-Akufaz.
Side effects
from the side of the psyche: drowsiness;
from the nervous system: possibly - the development of dose-dependent extrapyramidal symptoms; very rarely - the development of tardive dyskinesia on the background of long-term therapy;
on the part of the autonomic nervous system: constipation, dry mouth, urinary retention, impaired accommodation;
on the part of the cardiovascular system: dizziness, orthostatic hypotension, tachycardia;
from the liver: rarely - minor changes in the level of hepatic transaminases and alkaline phosphatase of a transient nature.
Overdose
Symptoms: drowsiness, hyper- or hypothermia, convulsions, extrapyramidal symptoms, hypotension, shock, coma.
Treatment: symptomatic supportive therapy. It is necessary to ensure the maintenance of the respiratory and cardiovascular systems. For the relief of seizures, the use of diazepam is indicated, extrapyramidal symptoms - biperiden. Due to the risk of lowering blood pressure (BP), the use of epinephrine (adrenaline) is not recommended.
special instructions
Against the background of the use of Klopiksol Depo, the development of a malignant neuroleptic syndrome, including with a fatal outcome, is possible. Symptoms of this disease include muscle rigidity, hyperthermia, impaired consciousness, dysfunction of the autonomic nervous system (increased sweating, unstable blood pressure, tachycardia). When these symptoms appear, it is necessary to discontinue the use of the antipsychotic drug and begin general supportive and symptomatic therapy.
When administered intramuscularly, the solution is well tolerated.
The relief of extrapyramidal symptoms that occur at the initial stage of treatment is in most cases achieved by reducing the dose and / or by simultaneously prescribing antiparkinsonian drugs for a short period.
If tardive dyskinesia occurs, the dose of the drug should be reduced or its use should be discontinued.
If long-term use of the drug is necessary, especially in high doses, regular examination is required to assess the patient's condition, which allows for a timely decrease in the maintenance dose.
Influence on the ability to drive vehicles and complex mechanisms
When treating with Clopixol Depot, it is recommended to refrain from driving until the patient's response to the drug becomes clear.
Application during pregnancy and lactation
The use of the drug is contraindicated during gestation and during breastfeeding.
For violations of liver function
It is recommended to use the drug with caution in chronic hepatitis.
Drug interactions
With the simultaneous use of Clopixol Depot:
alcohol, central nervous system inhibitors, including barbiturates, may enhance their sedative effect;
guanethidine and other antihypertensive drugs lose their hypotensive activity;
levodopa and other adrenergic agents reduce their therapeutic efficacy;
metoclopramide, piperazine increase the risk of extrapyramidal symptoms.
According to the instructions, Klopiksol Depot can be mixed in one syringe with Klopiksol-Akufaz solution, since both are based on Viscoleo oil.
Analogs
Klopiksol Depot analogues are Klopiksol and Klopiksol-Akufaz.
Terms and conditions of storage
Keep out of the reach of children.
Store at temperatures up to 25 ° C in a dark place.
Shelf life: ampoules with a solution at a dose of 200 mg / ml - 3 years, at a dose of 500 mg / ml - 4 years.
Terms of dispensing from pharmacies
Dispensed by prescription.
Reviews of Klopiksol Depot
The few reviews about Klopiksol Depot are mostly positive. Regular use provides a sustainable therapeutic effect.
In some cases, the development of undesirable phenomena in the form of apathy, extrapyramidal disorders, dizziness, decreased libido is noted.
Price for Klopiksol Depot in pharmacies
The price of Klopiksol Depot for a package containing 10 ampoules at a dose of 200 mg / ml can range from 3163 rubles.
Klopixol Depot: prices in online pharmacies
Drug name
Price
Pharmacy
Clopixol Depot 200 mg / ml solution for intramuscular administration (oil) 1 ml 1 pc.
230 RUB
Buy
Clopixol Depot 200 mg / ml solution for intramuscular administration (oil) 1 ml 10 pcs.
RUB 2779
Buy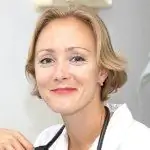 Anna Kozlova Medical journalist About the author
Education: Rostov State Medical University, specialty "General Medicine".
Information about the drug is generalized, provided for informational purposes only and does not replace the official instructions. Self-medication is hazardous to health!
Popular by topic