Table of contents: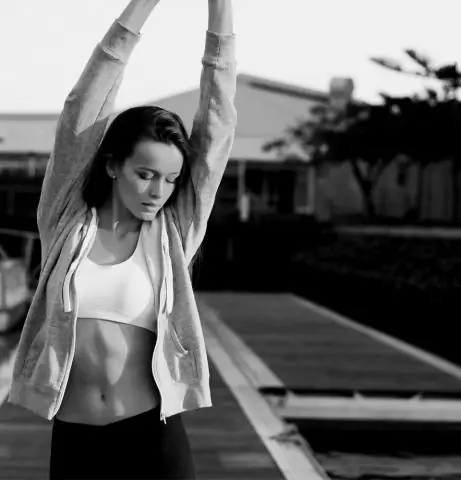 Video: Clodifen Neuro - Instructions For Use, Price, Capsule Analogues, Reviews
Clodifen Neuro
Clodifen Neuro: instructions for use and reviews
1. Release form and composition
2. Pharmacological properties
3. Indications for use
4. Contraindications
5. Method of application and dosage
6. Side effects
7. Overdose
8. Special instructions
9. Application during pregnancy and lactation
10. Use in childhood
11. In case of impaired renal function
12. For violations of liver function
13. Use in the elderly
14. Drug interactions
15. Analogs
16. Terms and conditions of storage
17. Terms of dispensing from pharmacies
18. Reviews
19. Price in pharmacies
Latin name: Clodifen¬ Neuro
ATX code: M01AB55
Active ingredients: diclofenac (Diclofenac) + thiamine (Thiamine) + pyridoxine (Pyridoxin) + cyanocobalamin (Cyanocobalamin)
Manufacturer: Adipharm, EAD (Adipharm, EAD) (Bulgaria)
Description and photo update: 2020-31-07
Prices in pharmacies: from 476 rubles.
Buy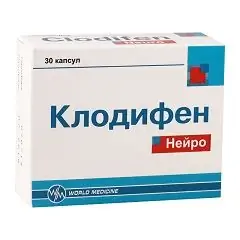 Clodifen Neuro is a non-steroidal anti-inflammatory drug (NSAID) in combination with B vitamins.
Release form and composition
The drug is produced in the form of capsules: hard gelatinous, opaque, size No. 0, yellow cap, body - from pink-red to brick-red; the contents of the capsules are a mixture of powder from pale pink to almost white with white particles and agglomerates (10 pcs. in a blister, in a cardboard box 3 blisters and instructions for the use of Clodifen Neuro).
1 capsule contains:
active substances: diclofenac sodium - 50 mg; thiamine hydrochloride - 50 mg; pyridoxine hydrochloride - 50 mg; cyanocobalamin - 0.25 mg;
additional components: lysine hydrochloride, magnesium stearate, anhydrous colloidal silicon dioxide, microcrystalline cellulose;
capsule body and cap: titanium dioxide, gelatin, purified water, crimson dye (Ponso 4R); iron oxide yellow - for the cap, brilliant black and iron oxide red - for the body.
Pharmacological properties
Pharmacodynamics
Clodifen Neuro is a complex of diclofenac and B vitamins.
The effect of the drug is due to the properties of its active ingredients:
diclofenac: has a pronounced anti-inflammatory, analgesic and moderate antipyretic effect; the mechanism of action of this NSAID is to suppress the activity of the enzyme cyclooxygenase, the main participant in the metabolic transformation of arachidonic acid, which is converted into prostaglandins (PG), which are assigned the main role in the pathogenesis of inflammation, fever and pain;
pyridoxine (vitamin B 6): has a regulatory effect on the functioning of both the central and peripheral nervous systems; active substance in phosphorylated form participates as a coenzyme in the processing of amino acids (decarboxylation, transamination); is a coenzyme of the most important enzymes showing activity in nerve tissues;
thiamine (vitamin B 1): converted in the body as a result of phosphorylation processes into cocarboxylase, which is a coenzyme of a large number of reactions; plays an important role in the metabolism of proteins, carbohydrates and fats; takes an active part in carrying out nervous excitement in synapses;
cyanocobalamin (vitamin B 12): is responsible for the normal hematopoiesis and maturation of erythrocytes, is necessary for many biochemical reactions that ensure the vital activity of the body, such as the production of nucleic acids and protein, the transfer of methyl groups, the metabolism of carbohydrates, lipids and amino acids.
Pharmacokinetics
Absorption and distribution
Diclofenac is characterized by rapid and complete absorption, food reduces the rate of absorption by 1-4 hours and reduces the maximum concentration (C max) by 40%. After oral administration of NSAIDs at a dose of 50 mg, its C max is fixed after 2-3 hours and amounts to 1.4 μg / ml. The content in plasma is linearly dependent on the dose taken. With repeated administration, there was no accumulation of diclofenac, as well as changes in the parameters of its pharmacokinetics. Bioavailability is 50%, binding to plasma proteins (in a predominant amount with albumin) is over 99%. The active substance passes into the synovial fluid, where the C max value reaches 2–4 hours later than in plasma. Half-life (T 1/2) diclofenac from plasma is 2 hours, from synovial fluid - 3-6 hours. After 4-6 hours after taking the drug, the level of its content in the synovial fluid is higher than the level in plasma, and exceeds the latter for another 12 hours.
The absorption of thiamine and pyridoxine takes place in the upper part of the small intestine. The absorption of cyanocobalamin is largely influenced by the presence of an internal factor in the body - in the stomach, as well as in the upper part of the small intestine. Further delivery of vitamin B 12 to the tissue depends on the transport protein transcobalamin. The vitamins found in the composition of Clodifen Neuro are water-soluble vitamins, and therefore their accumulation in the body is impossible.
Metabolism
The metabolic transformation of diclofenac is carried out in the liver, 50% of this NSAID is metabolized during the first passage through the liver. The conversion process is carried out by multiple / single reactions of hydroxylation and conjugation with glucuronic acid. The isoenzyme 2C9 of the cytochrome P 450 system is involved in the biotransformation of the agent. The volume of distribution (V d) is 550 ml / kg, systemic clearance (Cl) is 350 ml / min. Diclofenac metabolites exhibit weaker pharmacological activity than the main substance.
The metabolism of thiamine and pyridoxine occurs in the liver, the intensity of absorption of these vitamins depends on the dose, in case of an overdose, their elimination through the intestine increases significantly. Cyanocobalamin is metabolized in the liver.
Withdrawal
Approximately 65% of the dose of diclofenac received is excreted by the kidneys in the form of metabolites. Less than 1% is excreted unchanged and the remainder is excreted in the form of bile metabolites. Diclofenac is detected in breast milk.
Pyridoxine and thiamine are eliminated by the kidneys, while in unchanged form - about 8-10%. Cyanocobalamin is excreted mainly in the bile; the degree of elimination by the kidneys can vary from 6 to 30%.
Indications for use
pain syndrome against the background of inflammatory processes of non-rheumatic etiology (lesions of the ENT organs of an inflammatory nature - tonsillitis, pharyngitis, otitis media; gynecological diseases - adnexitis, primary algomenorrhea; conditions after trauma, dental and surgical interventions);
neuralgia and neuritis: lumbago, cervical syndrome, sciatica;
degenerative and inflammatory lesions of the joints and spine: spondyloarthrosis, osteoarthritis, chronic polyarthritis;
acute gouty arthritis.
Contraindications
Absolute:
progressive kidney disease, severe renal failure (Cl creatinine <30 ml / min);
active liver disease, severe liver dysfunction;
phase of exacerbation of gastric ulcer and 12 duodenal ulcer;
gastrointestinal and intracranial bleeding;
intestinal pathology of an inflammatory nature in the acute stage;
chronic heart failure (CHF) IV functional class, according to the classification of the New York Heart Association (NYHA);
the period after the operation of coronary artery bypass grafting; severe heart failure;
disorders of hemostasis and hematopoiesis (including hemophilia);
incomplete or complete combination of intolerance to acetylsalicylic acid or other NSAIDs, recurrent polyposis of the mucous membrane of the paranasal sinuses and nose, and bronchial asthma (including indications in history);
confirmed hyperkalemia;
age up to 18 years;
pregnancy and lactation;
hypersensitivity to any component of Clodifen Neuro, as well as other NSAIDs.
Relative (drug therapy should be carried out with caution):
CHF class I – III according to NYHA, ischemic heart disease (IHD);
arterial hypertension;
ulcerative lesions of the stomach and duodenum, Crohn's disease, ulcerative colitis in remission;
chronic hepatic and / or renal failure (Cl creatinine 30-60 ml / min);
hepatic porphyria, history of liver disease;
a significant decrease in the volume of circulating blood (BCC), including the period after a major surgery;
bronchial asthma;
cerebrovascular diseases;
peripheral arterial disease;
severe somatic diseases;
diabetes mellitus, dyslipidemia / hyperlipidemia;
diagnosed Helicobacter pylori infection;
old age, including a weakened state or low body weight, as well as combined use with diuretics;
alcoholism;
smoking;
concomitant use with the following drugs: glucocorticosteroids (GCS), selective serotonin reuptake inhibitors (SSRIs), antiplatelet agents, anticoagulants;
long-term use of NSAIDs.
Clodifen Neuro, instructions for use: method and dosage
Clodifen Neuro capsules are taken orally with meals. They should be swallowed whole without chewing or opening, drinking plenty of liquid.
To reduce the risk of adverse reactions from the gastrointestinal tract, it is necessary to take the agent in the lowest effective dose for the shortest course.
The recommended initial dose of Clodifen Neuro is 3 times / day, 1 capsule, the maintenance dose is 1–2 times / day, 1 capsule. The course of treatment depends on the severity and nature of the disease, and is determined by the doctor.
Side effects
hematopoietic organs: rarely - anemia (including hemolytic and aplastic), thrombocytopenia, leukopenia, agranulocytosis, eosinophilia, thrombocytopenic purpura;
cardiovascular system: rarely - chest pain, increased blood pressure (BP), extrasystole, heart failure, myocardial infarction;
nervous system: often - general weakness, dizziness, headache; rarely - drowsiness, sleep disturbances, irritability, fear, depression, nightmares, disorientation, convulsions, aseptic meningitis (mainly against the background of systemic lupus erythematosus and other systemic connective tissue diseases);
digestive system: often - a feeling of bloating, abdominal pain, diarrhea, flatulence, nausea, constipation, increased activity of liver enzymes, peptic ulcer with possible complications in the form of perforation and bleeding, gastrointestinal bleeding; rarely - dry mucous membranes (including the oral cavity), changes in appetite, aphthous stomatitis, vomiting, damage to the esophagus, colitis, jaundice, melena, vomiting, blood in the stool, hepatitis (with the risk of fulminant course), cirrhosis, liver necrosis, pancreatitis, cholecystopancreatitis, hepatorenal syndrome;
urinary system: often - fluid retention; rarely - oliguria, hematuria, azotemia, proteinuria, papillary necrosis, interstitial nephritis, nephrotic syndrome, acute renal failure;
respiratory system: rarely - cough, laryngeal edema, bronchospasm, pneumonia;
sense organs: often - tinnitus; rarely - taste disturbance, blurred vision, reversible / irreversible hearing loss, diplopia, scotoma;
allergic reactions: rarely - swelling of the lips and tongue, allergic vasculitis, anaphylactic shock, anaphylactoid reactions;
dermatological reactions: often - itching, rash; rarely - urticaria, eczema, alopecia, increased photosensitivity, bullous rashes, toxic dermatitis, punctate hemorrhages, toxic epidermal necrolysis, exudative erythema multiforme;
others: rarely - aggravation of the course of infectious processes.
Overdose
Symptoms of an overdose of Clodifen Neuro may include diarrhea, epigastric pain, vomiting, tinnitus, dizziness, lethargy, convulsions, bleeding from the gastrointestinal tract; rarely - hepatotoxic effect, increased blood pressure, respiratory depression, acute renal failure, coma.
Therapy: gastric lavage, intake of activated charcoal, symptomatic treatment aimed at restoring and maintaining the functions of vital body systems. Since the drug is highly associated with proteins and is extensively metabolized, hemodialysis and forced diuresis in case of overdose are ineffective.
special instructions
In the course of treatment, systematic monitoring of the picture of peripheral blood, renal and hepatic function, as well as testing for occult blood in the feces is required.
Due to the fact that PH are of great importance for maintaining renal blood flow, in heart failure, in elderly patients taking diuretics, and in patients with reduced BCC, including after major surgical interventions, if necessary, therapy with Clodifen Neuro should be monitored for renal activity …
If, after taking the drug, symptoms of hepatotoxicity are noted, such as skin itching, fatigue, drowsiness, nausea, diarrhea, or an increase in the activity of hepatic transaminases is observed, it is required to discontinue therapy and not resume it later.
Diclofenac can provoke the development of hyperkalemia.
Influence on the ability to drive vehicles and complex mechanisms
During treatment, special care must be taken when driving vehicles and controlling other complex moving mechanisms.
Application during pregnancy and lactation
For pregnant and lactating women, drug therapy is contraindicated.
It has been established that Clodifen Neuro can negatively affect fertility, therefore it is not recommended to use it for patients wishing to become pregnant. Women with infertility, including those undergoing examination, should stop taking the drug.
Pediatric use
In pediatrics, Clodifen Neuro is not used, since studies on its use in children and adolescents have not been conducted.
With impaired renal function
In the presence of severe renal dysfunction (Cl creatinine <10 ml / min), the elimination of diclofenac metabolites in the bile increases, but their concentration in the blood does not increase.
Patients with progressive kidney damage, severe renal failure (Cl creatinine <30 ml / min) are contraindicated to take Clodifen Neuro capsules. In chronic renal failure (Cl creatinine 30-60 ml / min), a course of treatment should be carried out under medical supervision.
For violations of liver function
The presence of chronic hepatitis or compensated liver cirrhosis does not lead to changes in the pharmacokinetic parameters of diclofenac.
Patients with active liver disease and severe liver dysfunction are not prescribed drug therapy. Patients with a history of hepatic porphyria or liver disease should be careful when taking Clodifen Neuro.
Use in the elderly
Elderly patients, including those who are weakened, with low body weight, or receiving diuretics, should be taken with great caution in Clodifen Neuro.
Drug interactions
thrombolytic agents (streptokinase, alteplase, urokinase), anticoagulants (including warfarin): the threat of bleeding, mainly gastrointestinal, is aggravated;
methotrexate, digoxin, cyclosporin, lithium preparations: the plasma concentration of these drugs increases;
potassium-sparing diuretics: increased risk of hyperkalemia;
hypoglycemic, hypnotics, antihypertensive drugs, diuretics: the therapeutic effect of these drugs decreases;
methotrexate: its toxicity increases;
valproic acid, cefoperazone, cefamandol, cefotetan: the incidence of hypoprothrombinemia increases;
levodopa: the antiparkinsonian activity of this substance is weakened;
acetylsalicylic acid: lowers the concentration of diclofenac in the blood;
drugs that cause photosensitization: their effect is enhanced;
cyclosporine: the likelihood of increased nephrotoxicity of this substance increases;
GCS, other NSAIDs, colchicine, ethanol, SSRIs, corticotropin, St. John's wort preparations: the threat of adverse events, including gastrointestinal bleeding, increases;
paracetamol: increases the risk of nephrotoxic effects of diclofenac;
drugs that block tubular secretion: the plasma concentration of diclofenac increases, which increases its toxicity;
anticonvulsants: there is a deficiency of thiamine against the background of long-term therapy with these drugs;
biguanides, colchicine: absorption of cyanocobalamin decreases;
ethanol: the absorption of thiamine is significantly reduced, its content in the blood can be reduced by 30%;
gold preparations, cyclosporine: the effect of diclofenac on the production of GHG in the kidneys increases, and as a result, the risk of nephrotoxicity increases;
multivitamin complexes containing B vitamins: this combination can lead to B hypervitaminosis, therefore it is not recommended.
Analogs
The analogue of Clodifen Neuro is Neurodiclovitis.
Terms and conditions of storage
Store in a place protected from light and out of the reach of children at temperatures up to 25 ° C.
The shelf life is 3 years.
Terms of dispensing from pharmacies
Dispensed by prescription.
Reviews about Clodifen Neuro
Reviews of Clodifen Neuro are overwhelmingly positive. Patients note the rapid action and effectiveness of the drug in the symptomatic treatment of degenerative and inflammatory lesions of the locomotor system, neuralgia, gynecological diseases, as well as in conditions after injuries, dental / surgical interventions. The remedy manifests itself especially well in the treatment of exacerbations of nonspecific pain in the spine. Since Clodifen Neuro, in addition to diclofenac, contains B vitamins, it not only relieves inflammation and pain, but also improves the state of the nervous system.
The disadvantages of Clodifen Neuro, many attribute to its high cost and the development of adverse reactions, mainly from the digestive system.
Price for Clodifen Neuro in pharmacies
Approximate price for Clodifen Neuro in capsule form, for 30 pcs. in the package is 690 rubles.
Clodifen Neuro: prices in online pharmacies
Drug name
Price
Pharmacy
Clodifen Neuro capsules 30 pcs.
476 r
Buy
Clodifen neuro caps. 30 pcs.
674 r
Buy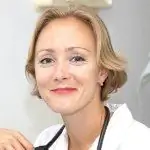 Anna Kozlova Medical journalist About the author
Education: Rostov State Medical University, specialty "General Medicine".
Information about the drug is generalized, provided for informational purposes only and does not replace the official instructions. Self-medication is hazardous to health!
Popular by topic