Table of contents: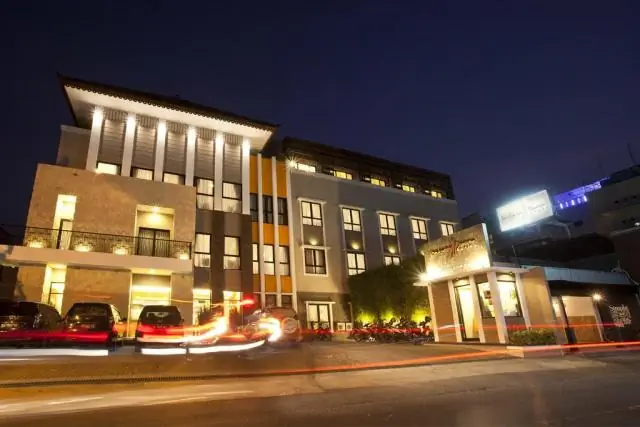 Video: Cavinton Comfort - Instructions For Use, Price, Reviews, Analogues
Cavinton comfort
Cavinton comfort: instructions for use and reviews
1. Release form and composition
2. Pharmacological properties
3. Indications for use
4. Contraindications
5. Method of application and dosage
6. Side effects
7. Overdose
8. Special instructions
9. Application during pregnancy and lactation
10. Use in childhood
11. Drug interactions
12. Analogs
13. Terms and conditions of storage
14. Terms of dispensing from pharmacies
15. Reviews
16. Price in pharmacies
Latin name: Cavinton Comforte
ATX code: N06BX18
Active ingredient: vinpocetine (vinpocetine)
Producer: Gedeon Richter (Hungary), Gedeon Richter-RUS (Russia)
Description and photo update: 2018-21-11
Prices in pharmacies: from 189 rubles.
Buy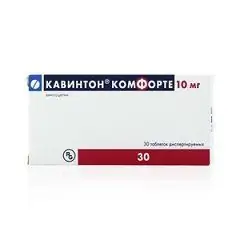 Cavinton comfort is a drug that improves blood circulation and brain metabolism.
Release form and composition
Dosage form of Cavinton Comfort - dispersible tablets: white or almost white, round biconvex, engraved on one side "N83" (in a cardboard box 2, 6 or 9 blisters of 15 tablets).
Composition of 1 tablet:
active substance: vinpocetine - 10 mg;
auxiliary components: mannitol - 75.6 mg; stearic acid - 1.26 mg; pregelatinized corn starch 38 mg crospovidone - 8 mg; sodium stearyl fumarate - 2.8 mg; copolymer of butyl methacrylate - 9 mg; magnesium stearate - 2.85 mg; low-substituted hyprolosis - 8 mg; colloidal silicon dioxide - 1.6 mg; aspartame - 1.28 mg; sodium lauryl sulfate - 0.9 mg; orange flavor - 0.32 mg; dimethicone - 0.39 mg.
Pharmacological properties
Pharmacodynamics
The mechanism of action of vinpocetine consists of several components: it improves metabolism and cerebral blood flow, and also has a beneficial effect on the rheological properties of blood.
The neuroprotective effect of vinpocetine is realized by reducing the adverse cytotoxic effect of excitatory amino acids. Selectively inhibits CaMK (Ca 2+ -calmodulin-dependent) cGMP-phosphodiesterase. Vinpocetine blocks Na + and Ca + -channels and NMDA- and AMPA-receptors.
The main properties of the substance:
stimulation of metabolic processes in the brain, which is manifested in an increase in the uptake and consumption of oxygen and glucose;
increased metabolism of norepinephrine and serotonin in the brain, stimulating the noradrenergic neurotransmitter system and providing an antioxidant effect;
increased tolerance to hypoxia: increased transport of glucose (the only source of energy for the brain tissue) across the blood-brain barrier; the metabolism of glucose shifts towards the energetically more favorable aerobic pathway;
improving microcirculation in the brain by reducing the pathologically increased blood viscosity, inhibiting platelet aggregation, increasing the deformability of erythrocytes and inhibiting adenosine reuptake;
selective increase in cerebral blood flow due to a decrease in cerebral vascular resistance, while the drug does not have a significant effect on systemic indicators of blood circulation (blood pressure, cardiac output, heart rate, total peripheral vascular resistance);
a positive effect on the transfer of oxygen into cells, which is ensured by a decrease in the affinity of erythrocytes to it.
Vinpocetine does not cause the stealing effect.
Pharmacokinetics
After oral administration of Cavinton comfort, vinpocetine is rapidly absorbed and reaches Cmax (maximum concentration) after 60 minutes. Absorption occurs mainly in the proximal intestine. The substance is not exposed to metabolism when passing through the intestinal wall.
The highest concentrations of vinpocetine are found in the liver and gastrointestinal tract. Time to reach Cmax in tissues is 2–4 hours. The concentration of the substance in the brain does not exceed that in the blood.
Protein binding in the human body is 66%. Vd (volume of distribution) - 246.7 ± 88.5 L. This indicates significant tissue binding. Oral bioavailability is approximately 7%.
The kinetics of repeated oral administration of Cavinton Comfort in doses of 5 and 10 mg is linear; the Css (stationary concentration) in blood plasma is 1.2 ± 0.27 ng / ml and 2.1 ± 0.33 ng / ml, respectively.
Clearance reaches 66.7%, which exceeds the total plasma volume of the liver (50 l / h) and is evidence of extrahepatic metabolism. T 1/2 (half-life) - 4.83 ± 1.29 hours.
The main metabolite of vinpocetine is AVA (apovincaminic acid), its proportion in humans is from 25 to 30%. After taking vinpocetine inside the AUC (area under the concentration-time curve), AVK is 2 times higher than that after intravenous administration. This is evidence that AVK is formed during the first pass metabolism of vinpocetine.
Other known metabolites are hydroxy-AVK, hydroxyvinpocetin, dihydroxy-AVK-glycinate and their sulfate / glucuronide conjugates. Vinpocetine in unchanged form is excreted in small amounts.
The main routes of elimination are through the intestine and by the kidneys in a ratio of 2 to 3. VKA is excreted by the kidneys by simple glomerular filtration, T 1/2 depends on the dose and route of administration of the substance.
In liver / kidney diseases, the dose does not require correction, which is due to the absence of cumulation. Comfort Cavinton can be prescribed for a long time.
Indications for use
consequences of post-traumatic / hypertensive encephalopathy, vascular dementia, ischemic stroke, vascular vertebrobasilar insufficiency, cerebrovascular atherosclerosis (neurology) - for symptomatic treatment;
chronic vascular diseases of the retina and choroid (ophthalmology);
Meniere's disease, hearing impairment of the perceptual type, tinnitus (otology).
Contraindications
hemorrhagic stroke in the acute phase;
ischemic heart disease in severe form;
severe arrhythmias;
phenylketonuria;
pregnancy and lactation;
age up to 18 years;
individual intolerance to the components that make up Cavinton.
Instructions for the use of Cavinton comfort: method and dosage
Cavinton is taken orally, preferably after a meal. The tablets can be swallowed whole with a little water, or sucked by placing on the tongue.
The dosage regimen is determined by the doctor. The average daily dose is 30 mg (3 times a day, 1 tablet). The development of a therapeutic effect can be expected after about 7 days from the start of therapy.
Side effects
Possible adverse reactions (> 10% - very common;> 1% and 0.1% and 0.01% and <0.1% - rarely; <0.01%, including isolated messages - very rare):
blood and lymphatic system: rarely - thrombocytopenia, leukopenia; very rarely - erythrocyte agglutination, anemia;
immune system: very rarely - hypersensitivity;
metabolism and nutrition: infrequently - hypercholesterolemia; rarely - anorexia, loss of appetite, diabetes mellitus;
psyche: rarely - sleep disturbances, insomnia, restlessness, agitation; very rarely - depression, euphoria;
nervous system: infrequently - headache; rarely - amnesia, taste disturbances, dizziness, hemiparesis, stupor, drowsiness; very rarely - spasms, tremors;
sense organs: infrequently - vertigo; rarely - edema of the optic nerve head, hyper- and hypoacusia, ringing in the ears; very rarely - conjunctival hyperemia;
heart: rarely - palpitations, tachycardia, angina pectoris, ischemia / myocardial infarction, bradycardia, extrasystoles; very rarely - atrial fibrillation, arrhythmia;
vessels: infrequently - arterial hypotension; rarely - arterial hypertension, thrombophlebitis, hot flashes; very rarely - fluctuations in blood pressure;
digestive system: infrequently - xerostomia, abdominal discomfort, nausea; rarely - vomiting, constipation, abdominal pain, diarrhea, dyspepsia; very rarely - stomatitis, dysphagia;
skin and subcutaneous tissues: rarely - rash, urticaria, excessive sweating, erythema, itching; very rarely - dermatitis;
laboratory / instrumental studies: infrequently - lowering blood pressure; rarely - an increase in blood pressure, an increase in the serum concentration of triglycerides in the blood, a change in the activity of hepatic enzymes, a decrease / increase in the number of eosinophils, depression of the ST segment on an electrocardiogram (ECG); very rarely - an increase in body weight, a decrease in the number of erythrocytes, an increase / decrease in the number of leukocytes, a decrease in thrombin time;
general disorders: rarely - fatigue, asthenia, feeling of heat; very rarely - hypothermia, chest discomfort.
Overdose
Information on Cavinton Comfort overdose is limited.
Therapy: symptomatic; taking activated charcoal, gastric lavage.
special instructions
Patients with prolonged QT interval syndrome or taking medications that cause prolonged QT interval require periodic ECG monitoring.
Influence on the ability to drive vehicles and complex mechanisms
In cases of the appearance of disorders of the nervous system during the period of therapy, patients should be careful while driving vehicles.
Application during pregnancy and lactation
According to the instructions, Cavinton is not prescribed for comfort during pregnancy / lactation.
Pediatric use
The appointment of Cavinton for comfort in patients under 18 years of age is contraindicated.
Drug interactions
Combination therapy with methyldopa sometimes caused a slight increase in the hypotensive effect (patients need to regularly monitor blood pressure).
With the combined use of Cavinton comfort with drugs of central, anticoagulant and antiarrhythmic action, care must be taken.
Analogs
Analogs of Cavinton comfort are: Cavinton, Korsavin, Bravinton, Vinpocetin, Cavinton forte.
Terms and conditions of storage
Store in a place protected from light at temperatures up to 30 ° C. Keep out of the reach of children.
Shelf life is 2 years.
Terms of dispensing from pharmacies
Dispensed by prescription.
Reviews about Cavinton comfort
According to reviews, Cavinton Comfort is an effective drug. Relieves headaches and other symptoms associated with cerebrovascular accidents of various origins. Disadvantages indicate a bitter taste.
Price for Cavinton comfort in pharmacies
The approximate price for Cavinton comfort (30 or 90 tablets) is 287–306 or 595–648 rubles.
Cavinton comfort: prices in online pharmacies
Drug name
Price
Pharmacy
Cavinton Comfort 10 mg dispersible tablets 30 pcs.
189 r
Buy
Cavinton Comfort 10 mg dispersible tablets 90 pcs.
382 r
Buy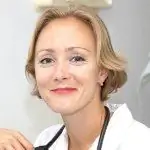 Anna Kozlova Medical journalist About the author
Education: Rostov State Medical University, specialty "General Medicine".
Information about the drug is generalized, provided for informational purposes only and does not replace the official instructions. Self-medication is hazardous to health!
Popular by topic