Table of contents: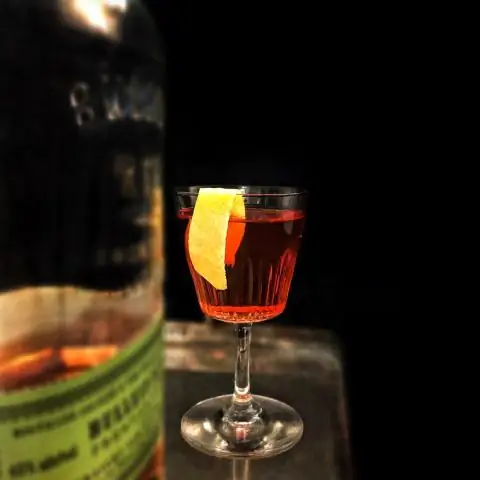 Video: Montral ML - Instructions For Use, Price, Reviews, Tablet Analogs
Montral ML
Montral ML: instructions for use and reviews
1. Release form and composition
2. Pharmacological properties
3. Indications for use
4. Contraindications
5. Method of application and dosage
6. Side effects
7. Overdose
8. Special instructions
9. Application during pregnancy and lactation
10. Use in childhood
11. In case of impaired renal function
12. For violations of liver function
13. Use in the elderly
14. Drug interactions
15. Analogs
16. Terms and conditions of storage
17. Terms of dispensing from pharmacies
18. Reviews
19. Price in pharmacies
Latin name: Montral ML
ATX code: R03DC53
Active ingredient: levocetirizine (Levocetirizine) + montelukast (Montelukast)
Producer: Micro Labs Limited (India)
Description and photo update: 09.10.2019
Prices in pharmacies: from 550 rubles.
Buy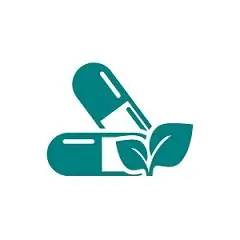 Montral ML is a combined antiallergic drug, blocker of H 1 -histamine and leukotriene receptors.
Release form and composition
The drug is available in the form of film-coated tablets: yellow, round, biconvex, with a dividing line on one side (10 pcs. In strips, in a cardboard box 1, 2, 3 or 5 strips and instructions for using Montral ML) …
1 tablet contains:
active ingredients: levocetirizine dihydrochloride - 5 mg, montelukast sodium - 10.4 mg (this is equivalent to 10 mg of montelukast);
auxiliary components: pregelatinized starch, lactose monohydrate, crospovidone, magnesium stearate, talc;
film shell: hypromellose, propylene glycol, titanium dioxide (E171), iron dye yellow oxide (E172), talc.
Pharmacological properties
Pharmacodynamics
Montral ML is a combined drug for the treatment of allergic rhinitis. The effect of the drug is due to the properties of its active components: levocetirizine - a blocker of H 1 -histamine receptors, montelukast - a blocker of leukotriene receptors.
Montelukast selectively inhibits cysteine leukotriene receptors (CysLT1 receptors) of the airway epithelium, which are present in bronchial smooth muscle cells, macrophages, eosinophils, some myeloid stem cells and other pro-inflammatory cells. The following cysteine group of leukotrienes is the mediators of inflammation produced in mast cells, eosinophils and other cells of the body: LTC 4, LTD 4 and LTE 4… They belong to the eicosanoid class and are made from arachidonic acid. Cysteinyl leukotrienes are associated with the pathophysiology of bronchial asthma and allergic rhinitis. Symptoms of allergic rhinitis are due to exposure to an allergen that causes the release of cysteinyl-leukotrienes from pro-inflammatory cells of the nasal mucosa during the early and late phases of the allergic reaction. Due to the high affinity of montelukast and its selective binding to the CysLT1 receptors, the number of eosinophils in the peripheral blood and respiratory tract is reduced.
Levocetirizine is the R-enantiomer of cetirizine and a competitive histamine antagonist, has antiexudative and antipruritic effects. Its affinity for H 1 -histamine receptors is 2 times higher than that of cetirizine. Prevents the development of allergic reactions and facilitates their course, has almost no anticholinergic and antiserotonin action. Exhibiting activity at the histamine-dependent stage of allergic reactions, levocetirizine reduces the migration of eosinophils and vascular permeability, helps to limit the release of inflammatory mediators and cytokines. Taking levocetirizine in therapeutic doses has practically no sedative effect.
After taking a single dose, the clinical effect, the duration of which is 1 day, in 50% of patients occurs after 12 minutes, in 95% - after 60 minutes.
Pharmacokinetics
After taking Montral ML inside, the active components are rapidly and almost completely absorbed from the gastrointestinal tract. The bioavailability of montelukast is 64%, levocetirizine is 100%.
Simultaneous food intake has no effect on the completeness of absorption of the drug, but reduces the rate of absorption of levocetirizine.
The maximum plasma concentration (C max) of montelukast is achieved after 3 hours, of levocetirizine - after 0.9 hours. The equilibrium concentration of levocetirizine is reached after 48 hours.
Plasma protein binding of montelukast is more than 99%, levocetirizine is 90%. The volume of distribution of montelukast is on average 8–11 l, levocetirizine is 0.4 l / kg.
Levocetirizine is excreted in breast milk.
Montelukast is actively biotransformed in the liver with the participation of cytochrome P 450 isoenzymes (CYP3A4 and CYP2C9). While taking the recommended doses of the drug, montelukast metabolites in plasma in an equilibrium state are not determined. At therapeutic concentrations, it does not inhibit such cytochrome P 450 isozymes as CYP3A4, CYP1A2, CYP2A6, CYP2C9, CYP2C19 and CYP2D6.
Levocetirizine is metabolized by oxidation of the aromatic ring, N- and O-dealkylation, and conjugation with taurine. Less than 14% of the dose taken is metabolized. The dealkylation process is carried out mainly with the help of the isoenzyme CYP3A4, and the oxidation of the aromatic ring is carried out with the participation of many, including unidentified, CYP isoforms. When the maximum concentration of levocetirizine in blood plasma is exceeded, there is no effect on the activity of the following isoenzymes: CYP1A2, CYP3A4, CYP2C9, CYP2C19, CYP2E1, CYP2D6. Interaction of levocetirizine with other substances at the metabolic level is unlikely.
86% of montelukast and its metabolites are excreted through the intestines within 120 hours, through the kidneys - 0.2% of the dose taken. In healthy adults, the half-life (T 1/2) ranges from 2.7 to 5.5 hours; clearance - an average of 45 ml / min. For oral administration of doses over 50 mg, the pharmacokinetics of montelukast remain linear. Differences in pharmacokinetics when taken at different times of the day are not observed. When taking montelukast at a dose of 10 mg once a day, there is a moderate cumulation (about 14%) of the active substance in the plasma.
Levocetirizine is completely excreted from the body within 95 hours. About 85.4% of the dose taken is excreted through the kidneys, and about 12.9% through the intestines. In adults, T 1/2 of levocetirizine is 7.9 ± 1.9 hours; total clearance - 0.63 ml / min. In renal failure with creatinine clearance (CC) less than 40 ml / min, the clearance of the drug decreases, and T 1/2 is lengthened. Patients on hemodialysis require a dosage adjustment. It should be read that less than 10% is removed during a standard hemodialysis procedure (4 hours).
The sex of the patient does not affect the pharmacokinetics of montelukast.
In the elderly, the pharmacokinetic profile and bioavailability of montelukast do not change, the dose of levocetirizine should be adjusted depending on renal function.
With mild to moderate hepatic impairment, dose adjustment of montelukast is not required. In severe liver failure (more than 9 points on the Child-Pugh scale), the nature of montelukast pharmacokinetics has not been established.
Against the background of a single dose of levocetirizine at a dose of 5 mg in children aged 6–11 years (with a body weight of up to 40 kg), C max and AUC (area under the concentration-time curve) are approximately two times higher than in healthy adults patients.
In children aged 0.5 to 5 years after taking levocetirizine at a dose of 1.25 mg, its plasma concentration corresponds to that in adults after taking 5 mg once a day.
The racial and ethnicity of patients does not affect the pharmacokinetic parameters of Montral ML.
Indications for use
The use of Montral ML is indicated for the treatment of symptoms of perennial (persistent) and seasonal (intermittent) allergic rhinitis.
Contraindications
Absolute:
end-stage renal failure (CC less than 10 ml / min);
lactase deficiency, glucose-galactose malabsorption syndrome, lactose intolerance;
period of pregnancy;
breast-feeding;
age up to 15 years;
hypersensitivity to piperazine derivatives;
individual intolerance to the components of the drug.
With caution, you should take Montral ML tablets for chronic renal failure, prostatic hyperplasia and other factors suggesting urinary retention, the presence of spinal cord injuries, and the simultaneous use of alcohol in old age.
Montral ML, instructions for use: method and dosage
Montral ML tablets are taken orally, regardless of food intake, with a sufficient amount of water.
Recommended dosage: 1 pc. 1 per day.
The duration of the course of treatment depends on the clinical indication. With seasonal rhinitis (the total duration of symptoms is less than 28 days, and within a week - no more than 4 days), Montral ML is started when the first signs of the disease appear and is stopped after they disappear. With year-round allergic rhinitis, which is characterized by a total duration of symptoms of more than 28 days (within a week - more than 4 days), pills should be taken during the entire period of exposure to allergens.
If the next dose of Montral ML is accidentally missed, it is not compensated by taking an additional dose, but the treatment is continued at the usual dose at the set time.
In hepatic impairment, dose adjustment is not required.
In chronic renal failure and in elderly patients, the dosage regimen of Montral ML is determined depending on the degree of renal failure, taking into account the CC indicator:
CC 50–79 ml / min: usual dosing regimen;
CC 30–49 ml / min: 1 pc. 1 time in 2 days;
QC less than 30 ml / min: 1 pc. 1 time in 3 days.
Side effects
Unwanted disorders that occur when taking Montral ML (classified as follows: very often - ≥ 1/10; often - ≥ 1/100 and <1/10; infrequently - ≥ 1/1000 and <1/100; rarely - ≥ 1 / 10,000 and <1/1000; very rarely - <1/10 000; frequency not established - it is impossible to establish the frequency of occurrence of adverse reactions based on the available data):
mental disorders: often - drowsiness, fatigue, headache; infrequently - asthenia; the frequency has not been established - impaired attention and memory, irritability, anxiety, agitation, agitation, aggressive behavior, hostility, anxiety, insomnia, pathological dreams, disorientation, hallucinations, somnambulism, depression, suicidal thoughts and behavior, tremors;
from the nervous system: rarely - drowsiness, headache, dizziness; very rarely - convulsions; the frequency is not established - paresthesia or hypesthesia, dysgeusia (taste disturbance), convulsions, tremors, sinus thrombosis of the dura mater, fainting;
from the immune system: rarely - hypersensitivity reactions (including anaphylactic reactions, anaphylaxis); very rarely - eosinophilic liver infiltration;
from the lymphatic system and blood: the frequency has not been established - thrombocytopenia, an increase in the tendency to bleeding;
from the side of the heart: the frequency has not been established - heart palpitations, tachycardia, angina pectoris;
from the side of the vessels: the frequency is not established - thrombosis of the jugular vein;
from the respiratory system, chest and mediastinal organs: rarely - nosebleeds; frequency not established - increased symptoms of rhinitis, rhinorrhea, cough, sinusitis, pharyngitis, upper respiratory tract infections, Chardzha-Strauss syndrome, dyspnea;
on the part of metabolism and nutrition: the frequency has not been established - increased appetite, increased body weight;
from the gastrointestinal tract: often - dry mouth; infrequently - abdominal pain; rarely - heartburn, belching; frequency not established - nausea, vomiting, dyspepsia, constipation, diarrhea, pancreatitis;
from the hepatobiliary system: rarely - an increase in the activity of ALT (alanine aminotransferase) and ACT (aspartate aminotransferase) in the blood serum; very rarely - hepatitis (including hepatocellular, cholestatic, mixed liver damage);
on the part of the skin and subcutaneous tissues: rarely - skin rash, urticaria; frequency not established - pruritus, persistent drug erythema, cracks, hypotrichosis, photosensitization, the appearance of ecchymosis, angioedema, erythema nodosum, erythema multiforme;
from the musculoskeletal system: rarely - arthralgia; frequency not established - muscle spasms and pains, myalgia, arthralgia;
from the urinary system: the frequency has not been established - enuresis in children, urge to urinate, dysuria, urinary retention;
on the part of the organ of vision: the frequency has not been established - visual impairment, blurred vision, diplopia, inflammation;
on the part of the organ of hearing and labyrinthine disorders: frequency not established - vertigo;
laboratory and instrumental data: frequency not established - violation of liver function tests;
general disorders: frequency not established - thirst, edema (including peripheral edema), pyrexia, cross-reactivity.
Overdose
Overdose symptoms have not been established. In case of accidental intake of a high dose, the combined composition of Montral ML and the development of adverse events due to each of the active components should be taken into account. The following symptoms may be characteristic of an overdose: thirst, abdominal pain, vomiting, drowsiness, headache, psychomotor agitation, anxiety.
Treatment: immediate gastric lavage and intake of activated charcoal, the appointment of symptomatic therapy. There is no specific antidote for Montral ML. Hemodialysis is ineffective.
special instructions
If any unwanted effects occur or worsen, it is recommended that you consult a doctor immediately.
When treating patients with bronchial asthma, the risk of systemic eosinophilia, accompanied in some cases by such clinical manifestations as vasculitis and Chard-Strauss syndrome, should be taken into account. The most common cause of deterioration is a decrease in the dose of oral glucocorticosteroids or their withdrawal. For the supervision of such phenomena, the administration of systemic glucocorticosteroids is usually prescribed.
In addition, it is recommended to consider that Montral ML can cause vasculitis rash, worsening pulmonary symptoms, heart complications and / or neuropathy.
Do not prescribe non-steroidal anti-inflammatory drugs (NSAIDs), including acetylsalicylic acid, in combination with montelukast for the treatment of patients with confirmed NSAID intolerance.
When prescribing Montral ML, the patient should be informed about the possibility of symptoms of neuropsychiatric disorders and the need to report them to the attending physician.
It is not recommended to consume alcoholic beverages and ethanol-containing drugs during the period of drug therapy.
Influence on the ability to drive vehicles and complex mechanisms
When using Montral ML, patients need to be careful to engage in potentially hazardous activities, the implementation of which requires increased attention and high speed of psychomotor reactions, including the management of vehicles and mechanisms.
Application during pregnancy and lactation
The use of Montral ML is contraindicated during gestation and breastfeeding.
If it is necessary to use the drug, breastfeeding is recommended to be stopped.
Pediatric use
The use of Montral ML is contraindicated for the treatment of children under the age of 15 years (since there are no data on the safety and efficacy of drug therapy in patients of this age group).
With impaired renal function
The appointment of Montral ML is contraindicated in patients with end-stage renal failure (CC less than 10 ml / min).
The drug should be taken with caution in chronic renal failure, the presence of factors predisposing to urinary retention, including prostatic hyperplasia.
For violations of liver function
With mild to moderate hepatic impairment, dose adjustment of Montral ML is not required.
Use in the elderly
With caution, given the state of the patient's renal function, Montral ML should be used in old age.
Drug interactions
medicines for the prevention and long-term therapy of bronchial asthma and / or allergic rhinitis: can be combined with montelukast;
theophylline, prednisolone, prednisone, oral contraceptives (ethinylestradiol or norethisterone), warfarin, terfenadine, digoxin: therapeutic doses of montelukast do not significantly affect the pharmacokinetics of these drugs;
phenobarbital: a decrease in the AUC of phenobarbital by about 40% is possible, which does not require dose adjustment of montelukast;
phenytoin, phenobarbital, rifampicin: care should be taken when combined with these and similar inducers of the CYP3A4 isoenzyme, without changing the dosage regimen of montelukast;
paclitaxel, rosiglitazone, repaglinide: the metabolism of these and other drugs metabolized by the CYP2C8 isoenzyme is not noticeably impaired;
gemfibrozil: being an inhibitor of CYP2C8 and CYP2C9 isoenzymes, gemfibrozil increases the effectiveness of systemic exposure to montelukast by 4.4 times, but this is not considered clinically significant, and therefore no dose adjustment of montelukast is required;
itraconazole, gemfibrozil: no increase in systemic exposure to montelukast is observed;
phenazone, pseudoephedrine, cimetidine, ketoconazole, erythromycin, azithromycin, glipizide, diazepam: no clinically significant negative interactions have been established when these drugs are combined with the racemate of cetirizine;
theophylline: the total clearance of levocetirizine decreases by 16% with concomitant therapy with theophylline at a daily dose of 400 mg, no changes in theophylline kinetics are observed;
ritonavir: it should be borne in mind that while taking ritonavir (600 mg twice a day), the exposure of cetirizine (10 mg per day) increases by 40%, while there is a slight change in the exposure of ritonavir;
macrolides, ketoconazole: the combination of these drugs with levocetirizine does not cause clinically significant changes in the ECG (electrocardiogram);
ethanol and drugs that suppress the central nervous system (central nervous system): the presence of levocetirizine in Montral ML can enhance the effect of these drugs on the central nervous system.
Analogs
Analogs of Montral ML are Orinol Plus, Coldakt, Coldar, Contact 400, Frinosol, Allergoferon, etc.
Terms and conditions of storage
Keep out of the reach of children. Store at temperatures up to 30 ° C.
The shelf life is 3 years.
Terms of dispensing from pharmacies
Dispensed by prescription.
Reviews about Montral ML
Reviews of Montral ML from patients or doctors are currently absent.
Price for Montral ML in pharmacies
The price of Montral ML for a package containing 50 tablets can range from 1148 rubles.
Montral ML: prices in online pharmacies
Drug name
Price
Pharmacy
Montral ML 5 mg + 10 mg film-coated tablets 30 pcs.
RUB 550
Buy
Montral ml tab. p.p. 5 mg + 10 mg 30 pcs.
RUB 560
Buy
Montral ML 5 mg + 10 mg film-coated tablets 50 pcs.
892 RUB
Buy
Montral ml tab. p.p. 5 mg + 10 mg 50 pcs.
904 RUB
Buy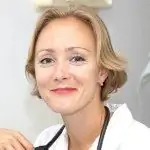 Anna Kozlova Medical journalist About the author
Education: Rostov State Medical University, specialty "General Medicine".
Information about the drug is generalized, provided for informational purposes only and does not replace the official instructions. Self-medication is hazardous to health!
Popular by topic