Table of contents: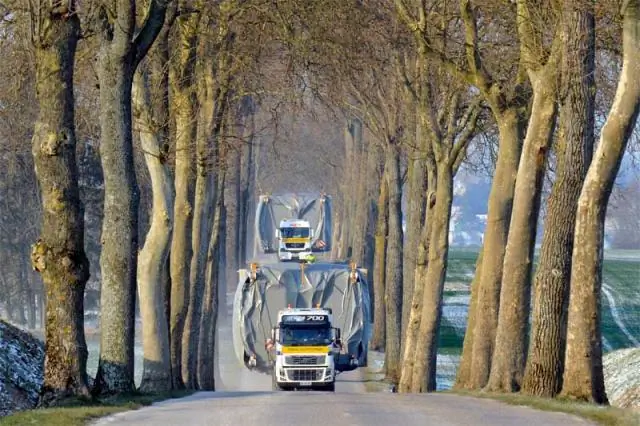 Video: MKTs Ankir-B Evalar - Instructions For Use, Reviews, Price Of Tablets
MCC Ankir-B Evalar
MCC Ankir-B Evalar: instructions for use and reviews
1. Release form and composition
2. Pharmacological properties
3. Indications for use
4. Contraindications
5. Method of application and dosage
6. Side effects
7. Overdose
8. Special instructions
9. Application during pregnancy and lactation
10. Use in childhood
11. Drug interactions
12. Analogs
13. Terms and conditions of storage
14. Terms of dispensing from pharmacies
15. Reviews
16. Price in pharmacies
Latin name: Cellulose microcrystallic Ankir-B
Active ingredient: microcrystalline cellulose (Cellulose microcrystallic)
Manufacturer: FC "Evalar" (Russia)
Description and photo update: 02.01.2019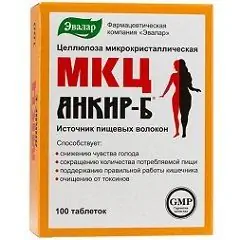 MCC Ankir-B Evalar is a biologically active additive (BAA) to food, a source of dietary fiber contained in microcrystalline cellulose (MCC).
Release form and composition
The dietary supplement is produced in the form of coated tablets (or without it), weighing 503 mg (100 pcs. In a polyethylene bottle, 1 bottle in a cardboard box and instructions for use of MCC Ankir-B).
1 tablet contains:
active substance: microcrystalline cellulose (including dietary fiber) - not less than 425 mg;
auxiliary component: vegetable calcium stearate (anti-caking agent).
Pharmacological properties
Pharmacodynamics
MCC Ankir-B is a biologically active food supplement consisting of MCC, which is a source of dietary fiber. Dietary fiber provides a balance of intestinal microflora, contributing to the normalization of metabolic processes and natural intestinal motor function.
Entering the body, MCC forms a dispersion or a stable colloidal gel in the gastrointestinal tract. By absorbing moisture and swelling, its particles retain and remove waste products and toxins without disturbing the nutritional balance. They do not interact with proteins and complex nutrient molecules that the body needs. MCC can create a bond with fat-like compounds (including cholesterol) and interfere with their absorption into the bloodstream.
During the movement of the MCC along the gastrointestinal tract, the mechanoreceptors of the small and large intestine are irritated, which support its secretory and motor function. The beneficial bacteria in the large intestine need fiber the most. Taking part in the formation of feces and contributing to an increase in their weight and volume (due to moisture filling and loosening), dietary fiber lowers intraintestinal pressure, accelerating bowel movements. Thus, dietary fibers potentiate the mechanism of protection of the large intestine, which provides for the normalization of beneficial microflora, a reduction in the duration of contact of the intestinal mucosa with formed or incoming toxic substances, a decrease in their absorption, and a reduction in the period of movement of food gruel through the intestine.
In addition, by processing fiber, the intestinal microflora synthesizes B vitamins, vitamin K and vitamin PP.
Deficiency of dietary fiber in the body, resulting from a lack of fiber in the diet, causes disruption of the digestive system.
An important advantage of dietary fiber is its ability to induce a feeling of fullness in the absence of calories. This allows you to control your appetite, reduce the amount of food you eat, and monitor your body weight.
Taking pills provides cleansing of the body from toxic substances and metabolic products and contributes to the healing of the body.
Indications for use
The use of MCC Ankir-B is shown as a dietary supplement for the purpose of additional intake of dietary fiber into the body, as well as for its purification from toxic substances, restoration of intestinal microflora and metabolic processes of the digestive system.
Contraindications
period of pregnancy;
breast-feeding;
individual hypersensitivity to the components of the MCC Ankir-B Evalar tablets.
MKTs Ankir-B, instructions for use: method and dosage
Tablets MKTs Ankir-B Evalar are taken orally during meals, with a sufficient amount of liquid.
The recommended daily dosage for adults is 9-15 pcs. (3-5 pcs. 3 times a day). If at the beginning of using the tablets there is a feeling of discomfort in the intestines, then you should switch to the minimum daily dose - 3-5 pcs. with a gradual (over 2–3 weeks) increase in the number of tablets to the usual dosage.
The duration of the course of admission is 30 days.
Dietary fiber refers to food components that are constantly required by the body, therefore, regular use of capsules is allowed with a break of 10 days between courses.
Side effects
Individuals with individual intolerance may experience hypersensitivity reactions while taking the pills.
Overdose
Overdose symptoms have not been established.
special instructions
MCC Ankir-B is not a drug. The use of dietary supplements must be agreed with your doctor.
Discomfort in the intestines may be due to the lack of microflora that assimilates dietary fiber. It does not constitute a basis for canceling the product. In case of unpleasant sensations, it is necessary to switch to taking the minimum recommended dose (3-5 pcs. Per day) and gradually increase it.
A prerequisite for the use of MCC Ankir-B is the regularity of taking pills and the consumption of at least 2 liters of liquid per day, including drinks and liquid in dishes.
Application during pregnancy and lactation
The use of the product during gestation and breastfeeding is contraindicated.
Pediatric use
The supplement is recommended for use in adult patients.
Drug interactions
The interaction of MCC Ankir-B with concurrently used drugs has not been established.
Analogs
Analogs of MCC Ankir-B are: MCC-Dvornik, MCC-Dvornik with licorice, MCC Polislim, MCC-Dvornik with chaga, MCC-Dvornik with rosehip, Solgar multi formula of dietary fiber.
Terms and conditions of storage
Keep out of the reach of children.
Store at temperatures up to 25 ° C.
The shelf life is 3 years.
Terms of dispensing from pharmacies
Available without a prescription.
Reviews about MCC Ankir-B
Reviews about MCC Ankir-B are positive. Users report that they are happy with the product's performance. Along with cleansing the body of toxins and toxins, indicate such effects as normalization of the intestines, a significant reduction in body weight, and improvement in skin condition.
There are negative reviews, but their authors took the product for the sole purpose of losing weight, therefore, without achieving the desired result, they give it a negative assessment.
Price for MCC Ankir-B in pharmacies
The price for MCC Ankir-B Evalar for a package containing 100 tablets can be 149-163 rubles.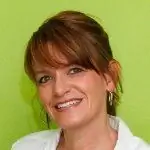 Maria Kulkes Medical journalist About the author
Education: First Moscow State Medical University named after I. M. Sechenov, specialty "General Medicine".
Information about the drug is generalized, provided for informational purposes only and does not replace the official instructions. Self-medication is hazardous to health!
Recommended: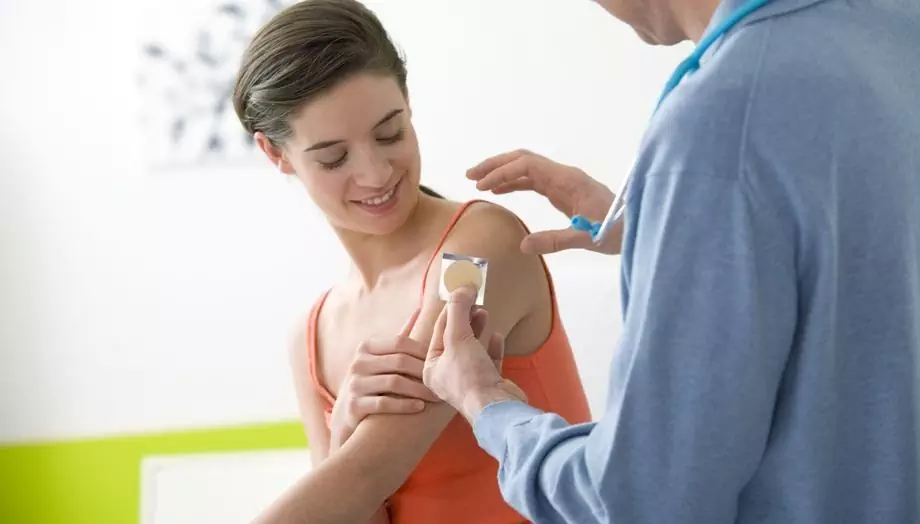 Nicotine patch is an effective remedy for weaning from nicotine addiction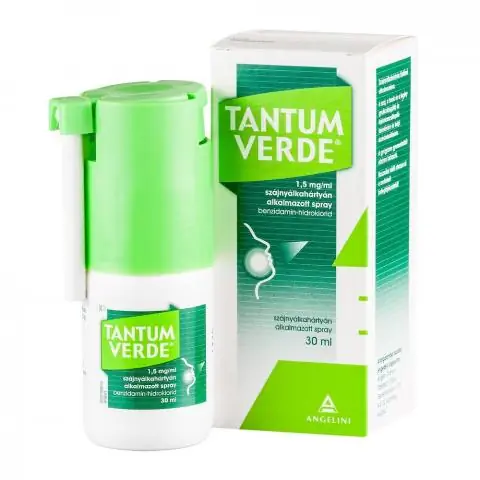 Instructions for use Tantum Verde in the form of a spray, tablets and solution. Information on doses for children, contraindications, reviews, analogues and the price of the drug in pharmacies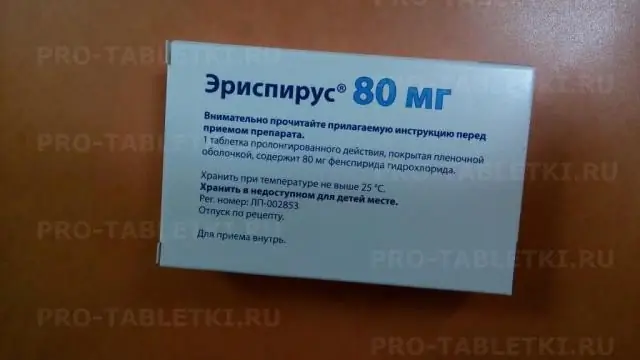 Instructions for use Erispirus tablets and syrup. Information on the dosage for children, contraindications, reviews, analogues and the price of the drug in pharmacies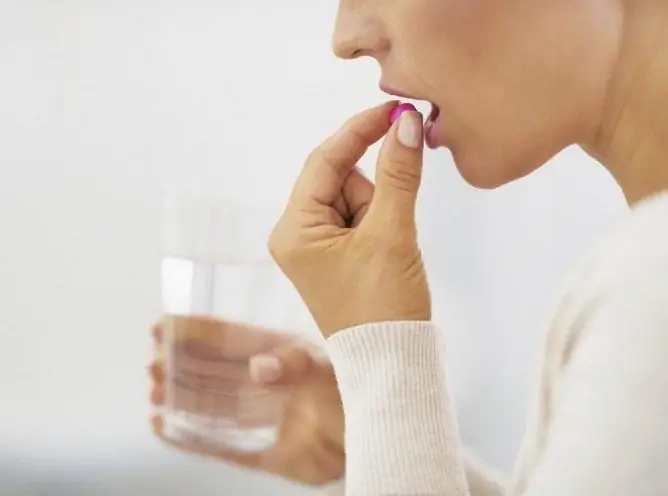 Sinusitis requires an integrated approach to treatment. The leading role in therapy belongs to antibiotics, which prevent the development of serious complications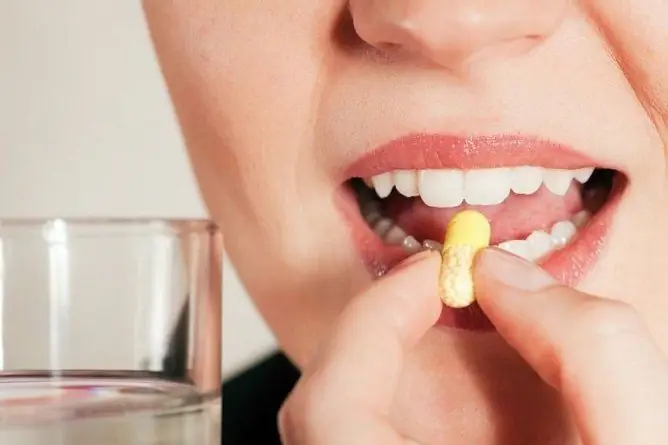 Treatment of angina with antibiotics in adults occupies a leading place in the bacterial form of the disease. The drugs are prescribed in the form of tablets, powder, solution for injection