Table of contents: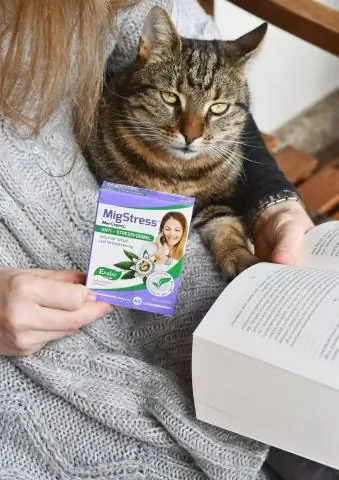 Video: MigStress Evalar - Instructions For Use, Reviews, Price, Composition
MigStress Evalar
MigStress Evalar: instructions for use and reviews
1. Release form and composition
2. Pharmacological properties
3. Indications for use
4. Contraindications
5. Method of application and dosage
6. Side effects
7. Overdose
8. Special instructions
9. Application during pregnancy and lactation
10. Use in childhood
11. Drug interactions
12. Analogs
13. Terms and conditions of storage
14. Terms of dispensing from pharmacies
15. Reviews
16. Price in pharmacies
Latin name: MigStress Evalar
Active ingredient: glycine (Glycine), passionflower extract (Passiflorae extract), griffonia extract (Griffonia extract)
Manufacturer: CJSC "Evalar" (Russia)
Description and photo update: 2019-08-07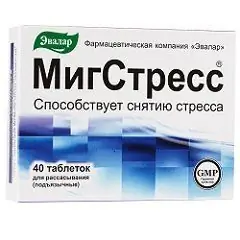 MigStress Evalar is a biologically active food additive (BAA) that helps to quickly relieve stress.
Release form and composition
Dosage form - tablets for resorption: 0.6 g, round, brown in color, with a chocolate aroma (20 pieces in a blister, 2 blisters in a cardboard box and instructions for use MigStress Evalar).
Composition of 1 tablet:
active substances: glycine - 300 mg, passionflower extract - 80 mg (including flavonoids in terms of vitexin - not less than 1.44 mg), griffonia extract (5-hydroxytryptophan) - 25 mg;
auxiliary components: sorbitol and gum arabic (carriers), calcium stearate and amorphous silicon dioxide (anti-caking agents), cocoa powder, natural flavoring "Chocolate".
Pharmacological properties
Pharmacodynamics
MigStress Evalar is a product that combines components with a proven anti-stress effect. Thanks to the combination, these substances exhibit instant anti-stress activity and enhance each other's action.
Properties of the active ingredients in MigStress Evalar:
glycine is an amino acid essential for the functioning of the central nervous system (CNS). Normalizes the processes of excitation and protective inhibition in the central nervous system, reduces emotional stress, increased irritability and depressive states, increases mental performance, helps to maintain healthy sleep;
Passionflower is a genus of plants in the Passionflower family. Has a calming effect, increases overall performance, helps the body to resist stress, cope with emotional and physical overload, is effective for increased nervous excitability;
griffonia is a shrub of the legume family, native to West Africa. Contains biologically active substances - tryptophan derivatives. Promotes the production of serotonin - an important hormone in the body that has a calming effect on the nervous system, improves mood, improves sleep and appetite. It is used for anxiety, insomnia, depression, migraine.
The dietary supplement is available in the form of tablets for resorption, which ensures the maximum speed of absorption of active substances and, as a result, a high rate of development of the effect. In addition, the tablets do not need to be washed down with water, so they can be taken anywhere: while driving, on public transport, at home, at work, during a meeting, etc.
MigStress Evalar is a dietary supplement designed to protect the nervous system from shocks, anxiety and irritability.
Does not reduce attention, does not cause drowsiness and addiction.
Pharmacokinetics
Information not provided by the manufacturer.
Indications for use
MigStress Evalar is designed to quickly relieve stress.
Contraindications
pregnancy;
lactation period;
known hypersensitivity to any component of MigStress Evalar.
MigStress Evalar, instructions for use: method and dosage
MigStress Evalar tablets should be taken orally, held under the tongue until completely dissolved.
Adults are prescribed 1 tablet up to 4 times a day.
Side effects
The dietary supplement is well tolerated, and there are no reports of side effects.
Overdose
No information available.
special instructions
MigStress Evalar is not a drug. Before taking it, you should consult your doctor.
Influence on the ability to drive vehicles and complex mechanisms
MigStress Evalar does not cause drowsiness, does not reduce the ability to concentrate, therefore it can be used by individuals regardless of their area of employment.
Application during pregnancy and lactation
During pregnancy and lactation, the use of dietary supplements is contraindicated.
Pediatric use
The supplement is recommended for use in adult patients.
Drug interactions
No information available.
Analogs
Analogs of MigStress Evalar are: Adonis Brom, Muscovy Balsam, Valdispert, Valerian, Valerian tincture, Dormiplant, Karmolis, Klosterfrau Melisana, Melissa tincture, Novo-Passit, Passifit, Persen, Motherwort Forte, Sedoflor and others.
Terms and conditions of storage
Store at a temperature not exceeding 25 ° C out of reach of children.
The shelf life is 3 years.
Terms of dispensing from pharmacies
Available without a prescription.
Reviews about MigStress Evalar
Reviews of MigStress Evalar are mostly positive. As patients indicate, this dietary supplement quickly and effectively eliminates nervous tension and relieves stress. In addition, it normalizes sleep without causing daytime sleepiness and habituation. The tablets have a pleasant chocolate taste, they do not need to be washed down, so they can be taken at a convenient time anywhere.
There are isolated reports of insufficient severity of the sedative effect.
Of the adverse reactions, only unusual dreams are mentioned.
Price for MigStress Evalar in pharmacies
On the official website of the company, the price for MigStress Evalar for a pack of 40 tablets is 271 rubles.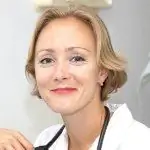 Anna Kozlova Medical journalist About the author
Education: Rostov State Medical University, specialty "General Medicine".
Information about the drug is generalized, provided for informational purposes only and does not replace the official instructions. Self-medication is hazardous to health!
Popular by topic