Table of contents: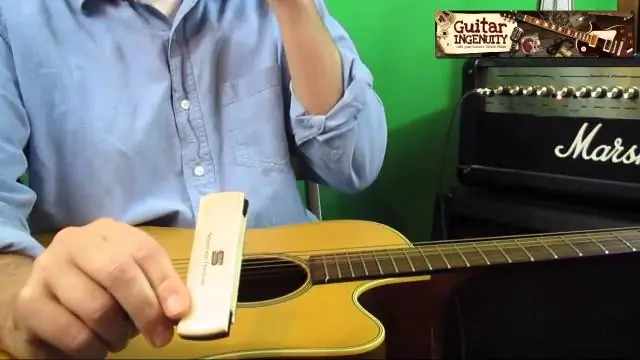 Video: Meratin - Instructions For Use, Price, Reviews, Tablets, Solution
Meratin
Meratin: instructions for use and reviews
1. Release form and composition
2. Pharmacological properties
3. Indications for use
4. Contraindications
5. Method of application and dosage
6. Side effects
7. Overdose
8. Special instructions
9. Application during pregnancy and lactation
10. For violations of liver function
11. Drug interactions
12. Analogs
13. Terms and conditions of storage
14. Terms of dispensing from pharmacies
15. Reviews
16. Price in pharmacies
Latin name: Meratin
ATX code: J01XD03
Active ingredient: ornidazole (ornidazole)
Producer: Venus Remedis Limited (India)
Description and photo update: 2019-23-08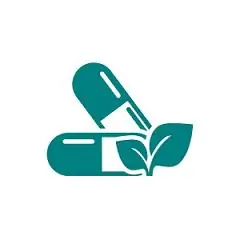 Meratin is an antiprotozoal agent.
Release form and composition
Dosage forms:
Coated tablets: white, have a round biconvex shape and engraving on both sides: on one side "MERATIN", on the other - "500" (10 pcs. In a package);
Solution for infusion: clear liquid from colorless to light yellow, odorless (100 ml in vials).
The active substance of Meratin is ornidazole:
1 tablet - 500 mg;
1 ml of solution - 5 mg.
Auxiliary components:
Tablets: propylene glycol, microcrystalline cellulose, starch, colloidal silicon dioxide, sodium lauryl sulfate, propylparaben, white gelatin, ethylcellulose, methylparaben, magnesium stearate, hydroxypropyl methylcellulose, sodium starch glycolate, purified titanium dioxide, talc;
Solution: sodium chloride, water for injection.
Additionally, as part of the tablet shell: polyethylene glycol 6000, titanium dioxide (E171), purified talc.
Pharmacological properties
Pharmacodynamics
As an active substance, Meratin contains ornidazole, an antiprotozoal agent. The mechanism of its action is due to the ability to disrupt the DNA structure of the bacteria.
It is effective for diseases caused by the following protozoal microorganisms: Trichomonas vaginalis, Giardia intestinalis (Giardia lamblia) and Entamoeba histolytica. Also active against some anaerobic bacteria such as Fusobacterium spp., Bacteroides, Clostridium spp., Anaerobic cocci.
Pharmacokinetics
After oral administration, ornidazole is well (90%) absorbed from the digestive tract.
The maximum plasma concentration is observed after 3 hours, it depends on the dose of the drug and is 6–36 μg / l. Communication with plasma proteins - 13%. Ornidazole penetrates well into all body fluids and tissues.
The half-life (T ½) is 13 hours.
The cumulation coefficient of the drug with its repeated use is 1.5–2.5 (in healthy volunteers receiving ornidazole at a dose of 0.5–1 g every 12 hours).
After a single dose of Meratin, most of ornidazole (85%) is eliminated within 5 days. It is excreted from the body by the kidneys (63%) and through the intestines (22%). No more than 4% of the substance is excreted unchanged by the kidneys.
Indications for use
Intestinal and extraintestinal forms of amebiasis, including amoebic liver abscess and amoebic dysentery;
Trichomoniasis;
Prevention of the development of infectious complications after surgery on the rectum and operations in gynecology.
Contraindications
Neurological pathologies in the acute phase;
Diseases of the central nervous system;
I trimester of pregnancy;
Breastfeeding period;
Hypersensitivity to drug components and nitroimidazole derivatives.
According to the instructions, Meratin is recommended to be prescribed with caution to patients with brain damage, epilepsy, multiple sclerosis, liver disease, alcoholism.
The use of the drug in the II and III trimester of pregnancy is undesirable, it is indicated only on condition that the intended benefit of therapy for the mother significantly outweighs the potential threat to the fetus.
Instructions for the use of Meratin: method and dosage
Pills
Meratin tablets are taken orally after meals. The dosage regimen and the period of use of the drug are prescribed by the doctor based on clinical indications. A single dose for adults depends on the indications and can be from 1 to 4 tablets. The daily dose for children weighing up to 35 kg is determined at the rate of 20-40 mg per 1 kg of body weight.
Recommended dosage:
Trichomoniasis: 1 tablet 2 times a day for 10 days (with obligatory simultaneous treatment of the sexual partner), adjustment of the dose and duration of the drug is allowed in case of mixed forms of infections or the development of complications. Children are prescribed a single dose of Meratin at a dose of 25 mg per 1 kg of body weight;
Amebiasis: 3 tablets 1 time per day (preferably in the evening), the course is 3 days, or 1 tablet 2 times a day, the period of therapy is 5-10 days. For children with amebiasis, the drug is prescribed once at the rate of 25 mg per 1 kg of weight;
Giardiasis: when treating giardiasis of mixed and complicated forms, the doctor selects the scheme and duration of therapy on an individual basis. Children weighing up to 35 kg are prescribed 40 mg per 1 kg per day.
Prevention of anaerobic infection should be carried out 1-2 hours before the planned surgery, the patient is prescribed a single dose of 2 Meratin tablets, and after the operation - 1 tablet 2 times a day for 3-5 days.
Solution for infusion
Meratin infusion solution is injected intravenously after dissolving in 0.9% sodium chloride solution or 5% glucose solution.
The recommended dose for patients depending on age:
Over 12 years: on the first day, a single dose - 500-1000 mg for 20-30 minutes, then 500 mg 3 times a day, infusion rate up to 5 ml per minute;
Up to 12 years old: the drug is prescribed at the rate of 20 mg per 1 kg of the child's weight per day with an even distribution over 3 injections.
The treatment period depends on the indications, on average it is 5-10 days. The maximum daily dose for adults is not more than 4000 mg.
Treatment of amoebiasis is recommended to start with a single injection of 500-1000 mg of the drug, then 500 mg every 12 hours. The course of therapy depends on the severity of the pathology and can last 3, 6 or 10 days.
Patients over 12 years of age for the prevention of infection during the operation are prescribed 500-1000 mg of the drug one day before the planned surgical intervention and on the day of the operation. The next day after the operation, the patient is shown the third injection of Meratin at a dose of 1.5 mg per 1 kg of body weight.
Side effects
Possibly: mild transient drowsiness, fatigue, headache, dry mouth, dyspepsia, agitation;
Rarely: hepatotoxic effect on the background of long-term administration of high doses;
Very rare: hypersensitivity reactions - itching, skin rash, urticaria, angioedema, rigidity, impaired coordination of movements, confusion, convulsions, tremors.
Overdose
In case of an overdose, the symptoms described in the side effects of Meratin develop or worsen. Some patients have seizures.
There is no specific antidote. Treatment is symptomatic. With convulsive syndrome, the use of diazepam is indicated.
special instructions
Failure to comply with the recommended dosage regimen increases the risk of developing side effects of Meratin, especially when treating children.
In case of convulsive syndrome against the background of an overdose of the drug, the patient must be prescribed diazepam.
Application during pregnancy and lactation
In experimental studies, the teratogenic and embryotoxic effects of ornidazole have not been identified. However, no controlled studies have been conducted in pregnant women. Meratin is contraindicated for use in the first trimester of pregnancy. In the II and III trimesters, it can be prescribed if there is an absolute indication and only if the expected benefit to the mother definitely outweighs the potential risks to fetal health.
If during lactation the appointment of Meratin is clinically justified, breastfeeding should be discontinued.
For violations of liver function
Meratin must be used with caution in liver diseases.
Drug interactions
The drug enhances the clinical effect of indirect anticoagulants, increases the duration of the action of vecuronium bromide.
Analogs
Meratin's analogues are: Orgil, Ornisol, Dazolic, Ornistat, Ornidazol, Ornigil, Ornisid.
Terms and conditions of storage
Keep out of the reach of children.
Store in a dark place at room temperature.
Terms of dispensing from pharmacies
Dispensed by prescription.
Reviews about Meratin
Reviews about Meratin are contradictory. There are both positive messages, which describe the effectiveness of the drug, and negative ones, containing complaints about the lack of effect from the course of therapy.
Price for Meratin in pharmacies
The price of Meratin is currently unknown, since the drug is not available on the market. The cost of popular analogues: Gairo - 390–495 rubles. for 10 tablets of 500 mg, Dazolik - 265–392 rubles. for 10 tablets of 500 mg, Ornidazole - 86-199 rubles. for 10 tablets of 500 mg.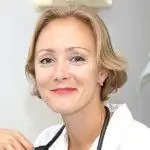 Anna Kozlova Medical journalist About the author
Education: Rostov State Medical University, specialty "General Medicine".
Information about the drug is generalized, provided for informational purposes only and does not replace the official instructions. Self-medication is hazardous to health!
Popular by topic