Table of contents: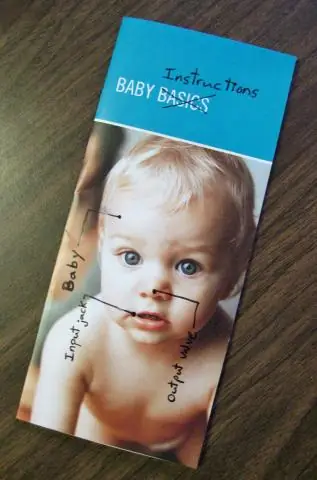 Video: Maxilak Baby - Instructions For Use, Reviews, Price, Analogues
Maxilak Baby
Maxilak Baby: instructions for use and reviews
1. Release form and composition
2. Pharmacological properties
3. Indications for use
4. Contraindications
5. Method of application and dosage
6. Side effects
7. Overdose
8. Special instructions
9. Drug interactions
10. Analogs
11. Terms and conditions of storage
12. Terms of dispensing from pharmacies
13. Reviews
14. Price
Latin name: Maxilac Baby
Active substance: Lactobacillus acidophilus + Lactobacillus casei + lactobacilli parakazei + Lactobacillus plantarum + Lactobacillus rhamnosus + salivary lactobacillus + bifidobacterium animalis + bifidobacterium bifidum + Bifidobacterium longum (lactobacillus acidophilus + lactobacillus casei + lactobacillus paracasei + lactobacillus plantarum + lactobacillus rhamnosus + lactobacillus salivarius + bifidobacterium lactis + bifidobacterium bifidum + bifidobacterium longum)
Manufacturer: Genexo Sp. z.o.o. (Genexo Sp.zoo) (Poland)
Description and photo updated: 2018-23-11
Prices in pharmacies: from 300 rubles.
Buy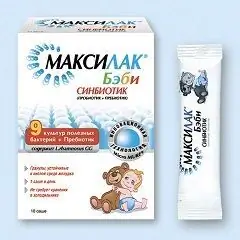 Maxilac Baby is a biologically active food supplement (BAA), a source of probiotic microorganisms (a complex of bifidobacteria and lactobacilli) and fructooligosaccharides.
Release form and composition
Dosage form - powder for oral administration (in a sachet of 1.5 g; in a package of 10 sachets).
Active substances in 1.5 g of powder (1 sachet):
lactobacillus acidophilic LA-14 - 1.1 × 10 8 colony forming units (CFU);
lactobacillus casei CBT (1) - 1.1 × 10 8 CFU;
lactobacillus paracasei Lpc-37 - 1.1 × 10 8 CFU;
lactobacillus plantarum Lp-115 - 1.1 × 10 8 CFU;
lactobacillus rhamnosus GG - 1.1 × 10 8 CFU;
salivary lactobacillus Ls-33 - 1.1 × 10 8 CFU;
bifidobacterium animalis Bl-04 - 1.1 × 10 8 CFU;
bifidobacterium bifidum BF-2 - 1.1 × 10 8 CFU;
bifidobacterium longum BG-7 - 1.1 × 10 8 CFU.
Auxiliary components: corn starch - 0.05 g; fructooligosaccharides (prebiotic component) - 1.43 g
Pharmacological properties
Maxilac Baby is a synbiotic intended for use in children. It comes in the form of a lyophilisate with granules protected by Micro MURE technology. This technology protects the contents of the granules from the action of external and internal environmental factors, therefore, most of the probiotic bacteria contained in the dietary supplement do not dissolve in the stomach, but enter the intestine. Due to this, the concentration of colonies of microorganisms increases from the stomach to the large intestine, which has a positive effect on the restoration of the microflora of the gastrointestinal tract.
The actions of the dietary supplement due to the components it contains:
lactobacilli: strengthening immunity and ensuring the protective function of the body by suppressing the growth of pathogenic microflora;
bifidobacteria: increasing the absorption of vitamin D, iron, calcium ions, promoting the synthesis of vitamins, proteins and amino acids;
fructo-oligosaccharides: promoting the normalization of the functions of the gastrointestinal tract, cleansing from toxins, stimulating peristalsis, reducing intestinal pollution with toxins and improving its work, inhibiting the development of pathogenic bacteria and stimulating the rapid growth of beneficial bacteria, preventing constipation and diarrhea.
The dietary supplement can be used in children with lactose intolerance. It does not contain preservatives and casein, so it is safe for children with allergies to this group of foods.
Indications for use
According to the instructions, Maxilac Baby is prescribed to maintain normal intestinal microflora in children in the following cases:
nausea, vomiting, belching, flatulence, constipation, dyspepsia, diarrhea (functional bowel disorders);
taking medications that can cause changes in the quantitative or qualitative composition of the microflora of the gastrointestinal tract (as an adjuvant);
period of seasonal bursts of infectious diseases.
Contraindications
Taking dietary supplements is contraindicated in case of individual intolerance to the components contained in its composition.
Instructions for use of Maxilak Baby: method and dosage
The contents of 1 sachet, dissolved in warm water or milk, are taken orally with meals.
Recommended dosage regimen:
adults and children over 2 years old: 2 sachets per day;
children aged 4 months to 2 years: 1 sachet per day.
The duration of therapy is 10 days (minimum) with a possible increase up to 1 month, if necessary.
Side effects
There are no data on the possible side effects of Maxilac Baby.
Overdose
There are no data on Maxilac Baby overdose.
special instructions
It is important to consult with your doctor before taking a supplement.
Drug interactions
There are no data on the interaction of Maxilac Baby with other drugs.
Analogs
Analogues of Maxilak Baby are: Helinorm, Effidigest, FaibeRich, Chagovit, Ursul, Tubelon, RioFlora, Pikovit Prebiotic, Omega forte Evalar, Normospectrum Baby, Maxilak, Lactobifidus, Yogulakt, Bifidoflorin et al.
Terms and conditions of storage
Store in a place protected from light and moisture at temperatures up to 25 ° C. Keep out of the reach of children.
The shelf life is 1.5 years.
Terms of dispensing from pharmacies
Available without a prescription.
Reviews about Maxilak Baby
According to reviews, Maxilac Baby is an easy-to-use, pleasant-tasting and effective dietary supplement for children. Among the disadvantages, the high cost of dietary supplements is mainly noted.
Price for Maxilac Baby
The approximate price of Maksilak Baby powder for oral administration (10 sachets of 1.5 g per package) is 414 rubles.
Maxilak Baby: prices in online pharmacies
Drug name
Price
Pharmacy
Maxilac Baby powder for oral administration 1.5 g 10 pcs.
RUB 300
Buy
Reviews Maxilac Baby synbiotic (probiotic + prebiotic)
RUB 300
Buy
Maxilac Baby powder 1.5g sachet 10 pcs
418 RUB
Buy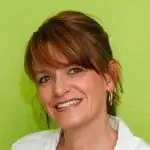 Maria Kulkes Medical journalist About the author
Education: First Moscow State Medical University named after I. M. Sechenov, specialty "General Medicine".
Information about the drug is generalized, provided for informational purposes only and does not replace the official instructions. Self-medication is hazardous to health!
Popular by topic