Table of contents: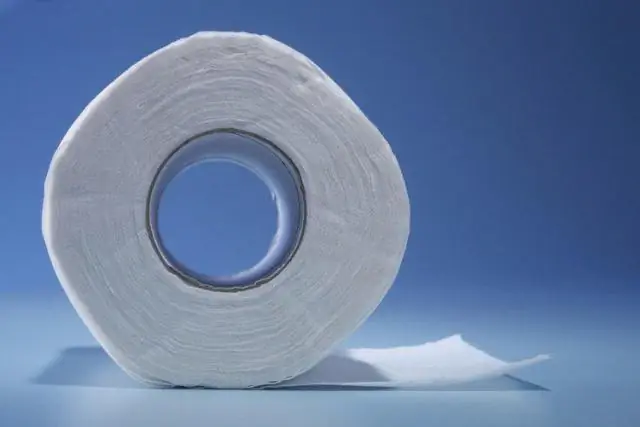 Video: Loperamide STADA - Instructions For Use, The Price Of Capsules, Reviews, Analogues
Loperamide STADA
Loperamide STADA: instructions for use and reviews
1. Release form and composition
2. Pharmacological properties
3. Indications for use
4. Contraindications
5. Method of application and dosage
6. Side effects
7. Overdose
8. Special instructions
9. Application during pregnancy and lactation
10. Use in childhood
11. For violations of liver function
12. Drug interactions
13. Analogs
14. Terms and conditions of storage
15. Terms of dispensing from pharmacies
16. Reviews
17. Price in pharmacies
Latin name: Loperamide STADA
ATX code: A07DA03
Active ingredient: loperamide (Loperamide)
Manufacturer: JSC "Nizhpharm" (Russia)
Description and photo update: 2019-08-10
Prices in pharmacies: from 25 rubles.
Buy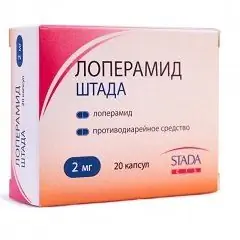 Loperamide STADA is an antidiarrheal drug.
Release form and composition
Dosage form - capsules: size No. 3, green capsule shell, inside filled with white or white with a yellowish tinge powder (in a cardboard box 1, 2 or 3 cell contour packs containing 10 capsules each, and instructions for use of Loperamide STADA).
Composition of 1 capsule:
active substance: loperamide hydrochloride - 2 mg;
auxiliary components: calcium stearate - 1 mg; potato starch - 25 mg; milk sugar (lactose) - 72 mg;
capsule shell: titanium dioxide, propyl parahydroxybenzoate, gelatin, methyl parahydroxybenzoate, brilliant black dye, patented blue dye, azorubin dye, quinoline yellow dye.
Pharmacological properties
Pharmacodynamics
Loperamide hydrochloride, by binding to opioid receptors of the intestinal wall (stimulation of adrenergic and cholinergic neurons through guanine nucleotides), reduces motility and tone of intestinal smooth muscles, slows down the passage of its contents and reduces the release of electrolytes and fluid with feces.
The use of the drug helps to increase the tone of the anal sphincter, reduce the urge to defecate and retain feces. The action of loperamide occurs quickly and lasts from 4 to 6 hours.
Pharmacokinetics
The absorption of loperamide is 40%, the connection with plasma proteins (mostly albumin) is recorded at 97%. Its half-life varies from 9 to 14 hours.
The drug poorly penetrates the blood-brain barrier. Its metabolism is almost entirely carried out in the liver through conjugation. In a small amount, loperamide is excreted by the kidneys (in the form of conjugated metabolites), and most of it is excreted by the intestines.
Indications for use
acute (radiation, drug, emotional and allergic) and chronic (appeared against the background of irritable bowel syndrome) diarrhea - for symptomatic therapy;
diarrhea of infectious origin - as an auxiliary treatment;
the presence of an ileostomy - to regulate bowel movements.
Contraindications
Absolute:
dysentery and other infections of the gastrointestinal tract (for the use of Loperamide STADA as monotherapy);
diarrhea in acute pseudomembranous enterocolitis;
exacerbation of ulcerative colitis;
intestinal obstruction;
diverticulosis;
malabsorption of glucose / galactose, lactose intolerance, lactase deficiency;
I trimester of pregnancy and the period of breastfeeding;
age under 6;
individual intolerance to the components of the drug.
With caution, under medical supervision, Loperamide STADA is prescribed to patients with hepatic insufficiency.
Loperamide STADA, instructions for use: method and dosage
STADA Loperamide capsules are taken orally.
In cases of acute and chronic diarrhea, adults are recommended an initial dose of 2 capsules, then after each act of defecation with loose stools - 1 capsule.
In patients with chronic diarrhea, the dose of the drug is adjusted so that the stool frequency is 1–2 times a day. Usually, this can be achieved by taking a maintenance daily dose of STADA Loperamide from 2 to 4 capsules.
The maximum dose of the drug is 8 capsules per day. If after its use for 10 days there is no therapeutic effect, it is inappropriate to continue taking the drug.
Children over the age of 6 years with loose stools are prescribed 1 capsule after each act of defecation. The maximum dose for patients in this age group is 3 capsules per day.
If, within 12 hours after taking the drug, the act of defecation does not occur, as well as after stool normalization, drug therapy should be canceled.
Correction of the dosage regimen of STADA Loperamide in elderly patients and patients with renal failure is not carried out.
Side effects
allergic reactions: angioedema, pruritus / rash; in some cases - toxic epidermal necrolysis, Stevens-Johnson syndrome, erythema multiforme;
digestive system: intestinal colic, bloating, nausea, constipation, vomiting, abdominal discomfort or pain, dryness of the oral mucosa; in some cases - intestinal obstruction;
central and peripheral nervous system: dizziness, drowsiness, fatigue;
others: urinary retention.
Overdose
The main symptoms: intestinal obstruction, depression of the central nervous system, manifested by miosis, stupor, drowsiness, impaired respiratory function, muscle hypertension and coordination disorder.
Therapy: Naloxone is the antidote. Since the duration of action of loperamide is longer than that of the antidote, repeated administration of the second is possible. Symptomatic treatment is recommended - the appointment of activated carbon, gastric lavage, artificial ventilation. The patient must be under medical supervision for at least 2 days.
special instructions
If, after 2 days of using STADA Loperamide, no therapeutic effect is noted, it is important to consult a doctor for advice. The drug is canceled when bloating or constipation appears against the background of its administration.
In case of impaired liver function, careful monitoring of the symptoms of toxic damage to the central nervous system (dizziness, miosis, drowsiness, fatigue, stupor, respiratory depression, impaired coordination of movements, muscle hypertonia) should be carried out.
It should be taken into account that the use of the drug does not replace the correction of the water-electrolyte balance that occurs with diarrhea. When treating diarrhea (especially in children), it is recommended to replace the loss of electrolytes and fluids. The response to loperamide can be altered due to dehydration.
In some cases, taking Loperamide STADA in patients with acquired immune deficiency syndrome with infectious colitis of both viral and bacterial genesis can serve as a toxic expansion of the colon.
Influence on the ability to drive vehicles and complex mechanisms
Patients during the period of use of STADA Loperamide capsules are advised to be careful when driving vehicles and conducting potentially hazardous activities, the implementation of which requires the speed of psychomotor reactions and increased concentration of attention.
Application during pregnancy and lactation
Loperamide STADA is not used in the first trimester of pregnancy and during lactation.
Pediatric use
For patients under 6 years of age, the drug is not prescribed.
For violations of liver function
Under medical supervision, Loperamide STADA is used for liver failure.
Drug interactions
The combined intake of 16 mg of loperamide with drugs-inhibitors of P-glycoproteins (ritonavir, quinidine) leads to an increase in the concentration of the former in the blood plasma by 2-3 times. P-glycoprotein inhibitors can increase the effect of a drug on the central nervous system.
In cases of combined use of loperamide at a dose of 16 mg and saquinavir at a dose of 600 mg, the clinical efficacy of the latter decreases.
Analogs
Analogues of Loperamide STADA are Superilop, Loperamide, Imodium, Loperamide-Akrikhin, Vero-Loperamide, Loperamide Grindeks, Diara.
Terms and conditions of storage
Store in a place protected from light and moisture at temperatures up to 25 ° C. Keep out of the reach of children.
The shelf life is 3 years.
Terms of dispensing from pharmacies
Available without a prescription.
Reviews of Loperamide STADA
According to reviews, STADA Loperamide is a safe, effective, fast-acting and affordable drug used in the treatment of diarrhea.
In most patients, the use of capsules in the recommended dose did not lead to any side effects, however, when the dose was exceeded, the development of constipation and the appearance of dry mouth were noted.
Among the shortcomings, they also note the presence of a wide list of contraindications to the use of Loperamide STADA, including the inability to use it in young children.
Price for Loperamide STADA in pharmacies
The approximate price of STADA Loperamide (in a package of 20 capsules) is 32 rubles.
Loperamide STADA: prices in online pharmacies
Drug name
Price
Pharmacy
Loperamide Stada 2 mg capsule 20 pcs.
RUB 25
Buy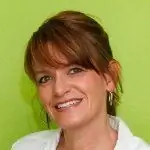 Maria Kulkes Medical journalist About the author
Education: First Moscow State Medical University named after I. M. Sechenov, specialty "General Medicine".
Information about the drug is generalized, provided for informational purposes only and does not replace the official instructions. Self-medication is hazardous to health!
Popular by topic