Table of contents: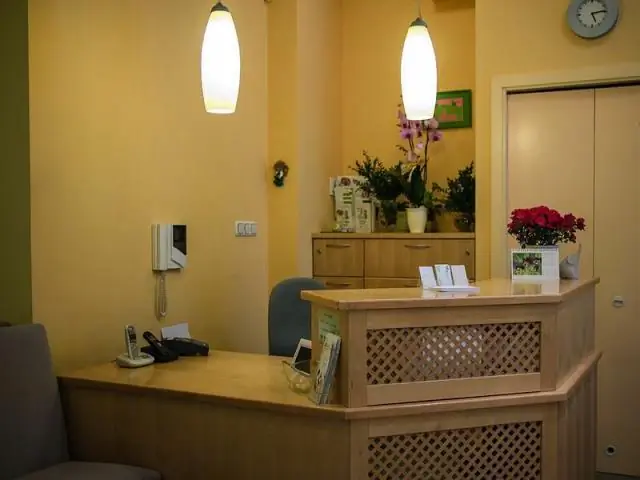 Video: Lident Baby - Instructions For Using The Gel, Reviews, Price, Composition
Lident Baby
Lident Baby: instructions for use and reviews
1. Release form and composition
2. Pharmacological properties
3. Indications for use
4. Contraindications
5. Method of application and dosage
6. Side effects
7. Overdose
8. Special instructions
9. Use in childhood
10. Drug interactions
11. Analogs
12. Terms and conditions of storage
13. Terms of dispensing from pharmacies
14. Reviews
15. Price in pharmacies
Latin name: Lident Baby
ATX code: A01AD11
Active ingredient: lidocaine (lidocaine) + cetylpyridinium chloride (cetylpyridinium chloride)
Manufacturer: Akrikhin, JSC (Russia)
Description and photo update: 28.11.2018
Prices in pharmacies: from 190 rubles.
Buy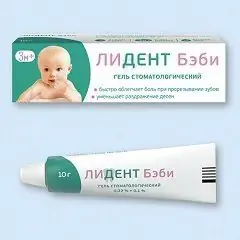 Lident Baby is a topical preparation in dentistry with anesthetic and antimicrobial action.
Release form and composition
The drug is produced in the form of a dental gel: a mass from yellow with a brown tint to a light yellow color, there may be a characteristic weak odor (5 or 10 g in aluminum tubes, in a cardboard box 1 tube and instructions for use of Lident Baby).
Composition of Lident Baby (1000 mg gel):
active ingredients: lidocaine hydrochloride - 3.3 mg, cetylpyridinium chloride - 1 mg;
auxiliary components: ethanol 96%, liquid noncrystallizing sorbitol, sodium saccharinate, glycerol, caramel (E150a), xylitol, hyetellose (hydroxyethyl cellulose), lauromacrogol 600 (macrogola lauryl ether), macrogol glycerylhydroxystearate, glyceryl aromatase 40 (macrogol glycerylhydroxystearate) chamomile, citric acid, sodium citrate, purified water.
Pharmacological properties
Pharmacodynamics
Lident Baby is a combined preparation for topical use in dentistry with analgesic and antimicrobial effects. After application to the oral mucosa, lidocaine has a local anesthetic effect, and cetylpyridinium chloride is antiseptic.
Pharmacokinetics
After applying the gel to the mucous membrane of the mouth, the absorption of lidocaine occurs quickly. Absorption of cetylpyridinium chloride in the oral cavity is negligible.
The degree of binding of lidocaine to blood plasma proteins, including alpha 1- acid glycoprotein (ACGP), is approximately 66%. Binding depends on the concentration of ACGP, any change in the level of ACGP can affect the content of lidocaine in the blood plasma.
Lidocaine is metabolized to a large extent (approximately 90%) in the liver. As a result of rapid dealkylation, monoethylglycinexylidide and glycinexylidide are formed.
Lidocaine is excreted through the kidneys mainly in the form of metabolites (~ 90%), less than 10% of the substance is excreted unchanged.
Indications for use
It is indicated for the relief of teething pain and for reducing gum irritation.
Contraindications
intolerance to fructose;
age up to three months;
established hypersensitivity to amide anesthetics;
individual intolerance to the components in the composition of Lident Baby.
Lident Baby, instructions for use: method and dosage
Gel Lident Baby is applied to the inflamed area of the gum of a child from the age of three months by rubbing it gently with a clean finger.
Recommended dosage: 7.5 mm gel column.
The maximum frequency of procedures is 6 times a day.
Side effects
Development of hypersensitivity reactions is possible.
Overdose
It is unlikely that clinically significant toxic effects of lidocaine hydrochloride and cetylpyridinium chloride will be achieved as a result of excessive or inappropriate use of the gel.
Symptoms: impaired swallowing as a result of decreased pharyngeal sensitivity when a child swallows 5.4 g of gel.
Treatment: it is necessary to stop using the drug and consult a doctor.
special instructions
The interval between procedures should be at least 20 minutes.
Do not exceed the recommended dosage.
If any adverse reactions occur, the use of the gel should be discontinued and a doctor should be consulted.
Pediatric use
The use of Lident Baby gel in infants under the age of three months is contraindicated.
Recommended dosage for children over 3 months of age: Gently rub a 7.5 mm column of gel into the inflamed gum area with a clean finger.
The maximum frequency of procedures is 6 times a day.
Drug interactions
The interaction of Lident Baby with other drugs has not been established.
If necessary, the simultaneous use of other drugs requires a doctor's consultation.
Analogs
The analogues of Lident Baby are: Dantinorm Baby, Holisal, Ibufen, Dentokind, Gel Dentinox N.
Terms and conditions of storage
Keep out of the reach of children.
Store at temperatures up to 25 ° C.
Shelf life is 2 years.
Terms of dispensing from pharmacies
Dispensed by prescription.
Reviews about Lidente Baby
Reviews about Lidente Baby are positive. In them, mothers report that the use of the gel during the teething period allows children to more safely endure this difficult period. The advantages of the drug include a quick analgesic effect and protection of the oral cavity from infection. Also in the reviews it is noted that, judging by the behavior of the child, the effect of the drug lasts for several hours.
Price for Lident Baby in pharmacies
The price for Lident Baby per pack can be from 240 rubles.
Lident Baby: prices in online pharmacies
Drug name
Price
Pharmacy
Lident Baby 0.33% + 0.1% dental gel 10 g 1 pc.
190 RUB
Buy
Lident Baby dental gel 0.33% + 0.1% tube 10g
233 r
Buy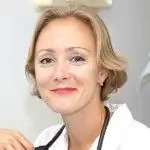 Anna Kozlova Medical journalist About the author
Education: Rostov State Medical University, specialty "General Medicine".
Information about the drug is generalized, provided for informational purposes only and does not replace the official instructions. Self-medication is hazardous to health!
Recommended: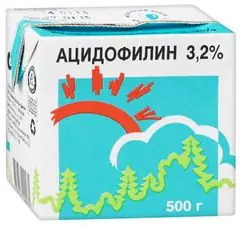 Acidophilus - a product obtained as a result of fermentation, with the participation of special bacteria, pasteurized milk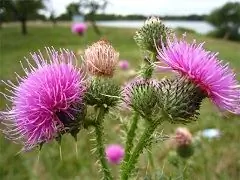 Milk thistle is a herb of the Astrov family. Used to treat food poisoning, toxicosis in pregnant women, chronic intoxication, spleen and liver diseases, obesity, diabetes, cough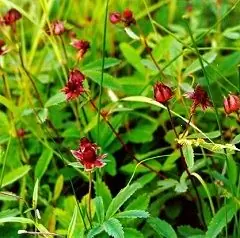 Marsh cinquefoil is a perennial medicinal plant. It is considered an essential remedy for bruises, dislocations, sprains. Used to treat multiple sclerosis, hepatitis, polyarthritis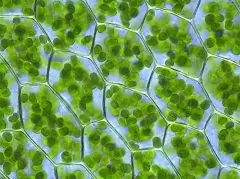 Chlorophyll is a green light-sensitive pigment that causes plants to color green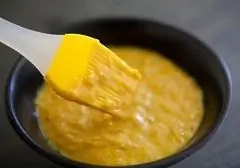 Hair mask with mustard is one of the most effective means for hair care, giving it a healthy shine, silkiness, preventing hair loss