Table of contents: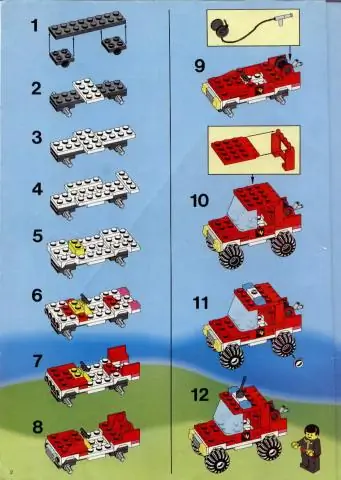 Video: Lidamitol - Instructions For The Use Of Injections, Reviews, Analogues, Price
Lidamitol
Lidamitol: instructions for use and reviews
1. Release form and composition
2. Pharmacological properties
3. Indications for use
4. Contraindications
5. Method of application and dosage
6. Side effects
7. Overdose
8. Special instructions
9. Application during pregnancy and lactation
10. Use in childhood
11. In case of impaired renal function
12. For violations of liver function
13. Drug interactions
14. Analogs
15. Terms and conditions of storage
16. Terms of dispensing from pharmacies
17. Reviews
18. Price in pharmacies
Latin name: Lidamitol
ATX code: M03BX04
Active ingredient: tolperisone + lidocaine (Tolperisone + Lidocaine)
Producer: LLC "GROTEKS" (Russia)
Description and photo updated: 2019-29-07
Prices in pharmacies: from 406 rubles.
Buy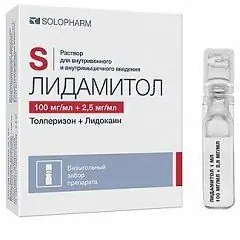 Lidamitol is a centrally acting muscle relaxant.
Release form and composition
Dosage form - solution for intravenous (i / v) and intramuscular (i / m) administration: colorless or colored, transparent, with a specific odor (in a cardboard box 1 blister strip or cardboard form with cells for packing ampoules with 5 or 10 polyethylene / stained glass ampoules containing 1 ml of solution, complete with or without ampoule scarifier, as well as instructions for the use of Lidamitol).
Active substances in 1 ml solution for intravenous and intramuscular administration:
tolperisone hydrochloride - 100 mg;
lidocaine hydrochloride monohydrate (in terms of lidocaine hydrochloride) - 2.5 mg.
Auxiliary components: water for injection - up to 1 ml; 1 M hydrochloric acid solution - up to pH 3-4.5; propylene glycol - 0.3 ml; methyl parahydroxybenzoate - 0.6 mg.
Pharmacological properties
Pharmacodynamics
One of the two active components of Lidamitol is tolperisone hydrochloride, a central muscle relaxant, the exact mechanism of action of which has not been established. Due to the membrane-stabilizing efficiency, the substance prevents the conduction of excitation in the primary afferent fibers, blocks monosynaptic and polysynaptic reflexes of the spinal cord. Presumably, its secondary mechanism of action is to block the release of the transmitter by blocking the entry of calcium ions into synapses.
Also, the pharmacological effects of tolperisone hydrochloride include:
decreased reflex readiness in the reticulospinal pathways of the brain stem;
increased peripheral circulation (not associated with its effect on the central nervous system; may be due to a weak antiadrenergic and antispasmodic effect).
The second active component of Lidamitol, lidocaine hydrochloride, has a local anesthetic effect.
When using Lidamitol according to the recommended dosage regimen, systemic action is not observed.
Pharmacokinetics
Intensive metabolism of tolperisone hydrochloride occurs in the kidneys and liver. Its excretion is almost exclusively in the form of metabolites (more than 99%) by the kidneys. The pharmacological activity of metabolites has not been established. The half-life of the drug with intravenous administration is approximately 1.5 hours.
Lidocaine hydrochloride is completely absorbed, the rate of absorption depends on the dose and the site of administration. When administered intramuscularly, the time to reach the maximum concentration varies from 30 to 45 minutes. Its connection with plasma proteins ranges from 50 to 80%.
Lidocaine hydrochloride in organs and tissues is distributed quickly, penetrates the placental and blood-brain barrier, is secreted in breast milk (from the concentration in the mother's plasma - 40%). Its metabolism is 90–95% carried out in the liver with the participation of microsomal enzymes through the rupture of the amide bond and dealkylation of the amino group with the formation of active metabolites. The substance is excreted with bile (the administered dose is partially reabsorbed in the gastrointestinal tract), up to 10% is excreted unchanged by the kidneys.
Indications for use
spasticity in adults due to stroke (for symptomatic therapy);
painful muscle spasm associated with pathologies of the musculoskeletal system: lumbar and cervical syndrome, spondyloarthrosis, spondylosis.
Contraindications
Absolute:
severe myasthenia gravis;
pregnancy and the period of breastfeeding;
age under 18;
individual intolerance to the components of the solution.
Relative (Lidamitol is prescribed under medical supervision): renal failure, liver failure.
Lidamitol, instructions for use: method and dosage
Lidamitol injections are administered intravenously, 1 ml once a day, or 1 ml intramuscularly, 2 times a day.
To use the drug in polymer ampoules, first shake it while holding the neck. Then, with rotating movements, turn and separate the valve from it. The ampoule through the resulting hole must be immediately connected to the syringe luer. Next, draw the solution into a syringe and put a needle on it.
Side effects
Possible side reactions of Lidamitol [> 10% - very common; (> 1% and 0.1% and 0.01% and <0.1%) - rarely; <0.01%, including isolated messages - very rare]:
blood and lymphatic system: very rarely - lymphadenopathy, anemia;
immune system: rarely - hypersensitivity reactions, anaphylactic reactions; very rarely - anaphylactic shock;
metabolism and nutrition: infrequently - anorexia; very rarely - polydipsia;
mental disorders: infrequently - sleep disorders, insomnia; rarely - depression, loss of activity;
nervous system: infrequently - drowsiness, dizziness, headache; rarely - lethargy, frustration / loss of sensitivity, seizures, tremors, attention deficit disorder;
organ of vision: rarely - visual impairment;
organ of hearing and labyrinthine disorders: rarely - vertigo, ringing in the ears;
heart: rarely - palpitations, tachycardia, angina pectoris; very rarely - bradycardia;
vessels: infrequently - arterial hypotension; rarely - hot flushes;
respiratory system, chest and mediastinal organs: rarely - rapid breathing, epistaxis, shortness of breath;
gastrointestinal tract: infrequently - nausea, dyspepsia, dry mouth, diarrhea, gastrointestinal discomfort; rarely - vomiting, flatulence, constipation, pain in the epigastric region;
liver and biliary tract: rarely - liver dysfunction;
skin and subcutaneous tissues: rarely - skin rash, urticaria, pruritus, sweating, allergic dermatitis;
musculoskeletal and connective tissue: infrequently - pain in the limbs, myalgia, muscle weakness; rarely - discomfort in the limbs; very rarely - osteopenia;
kidneys and urinary tract: rarely - proteinuria, enuresis;
general disorders and disorders at the injection site: often - redness of the injection site; infrequently - fatigue, malaise, weakness (asthenia); rarely - thirst, irritability, fever, drunkenness; very rarely - a feeling of discomfort in the chest;
instrumental and laboratory data: rarely - an increase in the number of leukocytes, a decrease in the number of platelets, impaired liver function tests, an increase in the concentration of bilirubin, a decrease in blood pressure; very rarely - an increase in creatinine levels.
Overdose
main symptoms: clonic / tonic convulsions, ataxia, dyspnea and respiratory arrest;
therapy: supportive or symptomatic treatment. There is no specific antidote.
special instructions
Before using Lidamitol, it is recommended to consult a doctor.
Influence on the ability to drive vehicles and complex mechanisms
During the period of use of the drug, patients should be careful when driving vehicles and conducting potentially hazardous activities, the implementation of which requires increased attention and speed of psychomotor reactions.
Application during pregnancy and lactation
Lidamitol injections during pregnancy / lactation are not prescribed, since there is no data on the safety and efficacy of the drug in these cases.
Pediatric use
Lidamitol is not prescribed for patients under 18 years of age.
With impaired renal function
Lidamitol is prescribed with caution to patients with renal insufficiency. The dosage regimen in such cases is not adjusted.
For violations of liver function
In case of liver failure, the drug should be used under medical supervision. No dosage adjustment is required.
Drug interactions
There are no data on interactions with drugs that limit the use of Lidamitol.
Despite the fact that tolperisone has an effect on the central nervous system, it does not have a sedative effect. Due to this, it can be combined with ethanol-containing agents, hypnotics and sedatives. The substance does not increase the effect of ethanol on the central nervous system.
When used simultaneously with non-steroidal anti-inflammatory drugs, a decrease in their dose may be required.
Analogs
Lidamitol's analogs are: Midocalm-Richter, Kalmirex, Tolizor Inject, Tolmio.
Terms and conditions of storage
Store in a place protected from light and moisture at temperatures up to 15 ° C. Keep out of the reach of children.
Shelf life is 2 years.
Terms of dispensing from pharmacies
Dispensed by prescription.
Reviews about Lidamitol
There are few reviews about Lidamitol, indicating the effectiveness of the drug.
The price of Lidamitol in pharmacies
The approximate price of Lidamitol (in a package of 5 ampoules of 1 ml of solution for intravenous and intramuscular administration) is 337 rubles.
Lidamitol: prices in online pharmacies
Drug name
Price
Pharmacy
Lidamitol sol. for i / v and i / m int. 100 mg / ml + 2.5 mg / ml amp. 1 ml 5 Pcs.
406 r
Buy
Lidamitol sol. for i / v and i / m int. 100 mg / ml + 2.5 mg / ml amp. 1 ml 10 Pcs.
RUB 699
Buy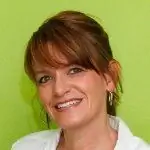 Maria Kulkes Medical journalist About the author
Education: First Moscow State Medical University named after I. M. Sechenov, specialty "General Medicine".
Information about the drug is generalized, provided for informational purposes only and does not replace the official instructions. Self-medication is hazardous to health!
Recommended: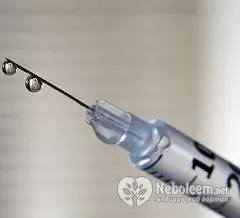 Slimming shots, in theory, suppress hunger and speed up fat burning. Is it really?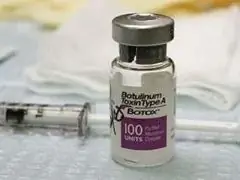 Botox is a drug based on the purified neurotoxin botulism A, used to correct wrinkles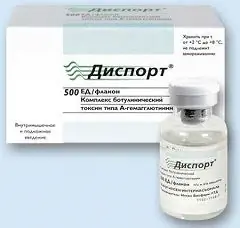 Dysport is a drug-inhibitor of the release of acetylcholine, designed to smooth mimic wrinkles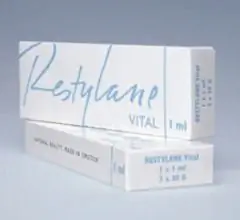 Restylane is a natural product used to correct wrinkles, nasolabial folds, lip shape and facial contours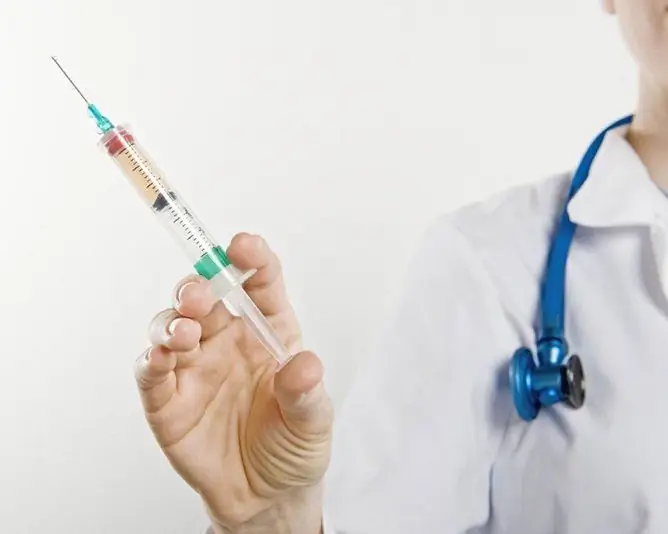 Pressure injections during a hypertensive crisis can quickly lower blood pressure and improve the patient's condition, prevent the development of complications