Table of contents:
Video: Libriderm Lip Balm - Instructions For Use, Reviews, Price
Libriderm Lip Balm
Libriderm Lip Balm: instructions for use and reviews
1. Release form and composition
2. Pharmacological properties
3. Indications for use
4. Contraindications
5. Method of application and dosage
6. Side effects
7. Overdose
8. Special instructions
9. Drug interactions
10. Analogs
11. Terms and conditions of storage
12. Terms of dispensing from pharmacies
13. Reviews
14. Price in pharmacies
Latin name: Librederm lip balm
ATX code: V07AT
Active substance: active natural nutritional and protective substances
Producer: LLC "Dina +", CJSC "Laboratory EMANSY", LLC "Galant Cosmetic" (Russia), WECKERLE GmbH (Germany)
Description and photo updated: 2018-26-11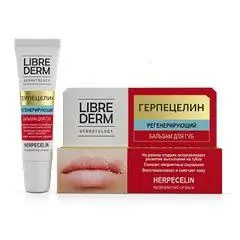 Libriderm Lip Balm is a hygienic product for lip skin care.
Release form and composition
Libriderm Lip balm is produced in the form of a hygienic lipstick: a mass with a hard or soft structure, may have a fragrant odor (lipstick column in a body with a movable tube and a lid: "For Men lip balm" - 4 g, in a cardboard box 1 pc.; in plastic tubes: "Herpecelin regenerating lip balm", Active-balm "Ideal lips" Vitamin E - 12 ml each, "3D hyaluronic filler lip balm" - 20 ml each, in cardboard boxes 1 tube each).
For Men Lip Balm contains: Octyldodecanol, Hydrogenated coconut Oil, Caprylic / Capric Triglyceride, Hydrogenated palm Oil, Candelilla Cera (Cera alba), Nylon-12 (Nylon-12), Polyethylene (Polyethylene), Octocrylene, Ethylhexyl Methoxycinnamate, Titanium dioxide, Panthenol (Panthenol), Silicon dioxide (Silica), Pentaerythritis -di-t-butyl hydroxyhydrocinnamate (Pentaerythrityl Tetra-Di-T-Butyl Hydroxyhydrocinnamate), flavor (Parfum).
"Herpeselin Regenerating Lip Balm" contains: Tocopheryl Acetate, Eucalyptus Globulus Essential Oil, Citrus Sinensis Essential Oil, Melaleuca Tea Tree Essential Oil Alternifolia (Tea Tree) Essential Oil], Polybutene, Isostearyl Isostearate, Pentaerythrityl Tetraisostearate, Hydroxystearic Acid (Hydroxystearic Acid) (Triisostearic Acid) (Triisostearic Acid) (Triisostearic Acid) Linolenic Acid), Kukui Seed Oil (Aleurites Moluccana Seed Oil), Silica Dimethyl Silylate, Pentaerythrityl Tetraisostearate, Synthetic Wax,Tocopherol (mixed)], Beta-Sitosterol, Squalene, Glyceryl Linolenate.
Active-balm "Perfect lips" Vitamin E contains: castor oil (Ricinus Communis Oil), shea butter (Butyrospermum Parkii Butter), glyceryl rosinate (Glyceryl rosinate), caprylic triglyceride (Caprylic / Capric Triglyceride), hydrogenated castor oil (), hydrogenated ethylhexyl olivate, carnauba wax (Copernicia Cerifera Cera), white wax, tocopherol acetate, olive oil (crude oils) [Olea Europaea (olive) Oil Unsaponifiables], menthol (Menthyl), vegetable olive Oil Unsaponifiables), dimethyl silylate of silicon dioxide (Silica dimethyl silylate), camphor (Camphor), mixed tocopherol [Tocopherol (mixed)], beta-sitosterol, squalene, glyceryl linolenate, fragrance (Fragrance), benzyl salicylate (Benzyl).
"3D hyaluronic lip balm" contains: kukui seed oil, polybutene, sucrose cocoate (Sucrose Cocoate), tocopherol acetate, triisostearin, pentaerythrityl tetraisostearate, isostearyl isostearate, hydroxystearic acid, castor oil dihydroxymethyl wax (Cetearyl Ethylhexanoate), sorbitan isostearate (Sorbitan Isostearate), purslane extract (Portulaca pilosa extract), palmitoyl tetrapeptide-38 (Palmitoyl Tripeptide-38), sodium hyaluronate (Sodium hyaluronate), phenoxyxyethanol mixture (Phenoxyethanol) (Phenoxyethanol) -sitosterol, squalene, flavoring, dye ruby lithol BK (CI 15850).
Pharmacological properties
Libriderm Lip Balm is a variety of hygienic lip care products, the effect of which is due to the active components of their composition.
"Herpeselin Regenerating Lip Balm" nourishes, softens the skin, has bactericidal properties due to natural oils of tea tree, orange, candy nut and eucalyptus. The use of balm at an early stage of infection stops the development of rashes on the lips, relieves itching or burning sensations, and accelerates the epithelialization of cracks and wounds. Tea tree oil has anti-inflammatory and bactericidal effects. It is highly active against bacteria, fungi and yeast, and has a softening effect. Sweet orange oil is an antiseptic, bactericidal, stimulant and tonic. Candy nut oil forms a protective film on the lips, stimulates the regeneration of skin cells. Eucalyptus oil has a local anesthetic, anti-inflammatory, wound healing, astringent and tonic effect. The properties of vitamin F significantly increase the regenerative capacity of the epidermis.
Active balm "Perfect lips" Vitamin E nourishes, moisturizes, restores the skin of the lips, gives them a beautiful volume, bright color and fullness. Vitamin E provides deep hydration and reliable protection of delicate skin from free radicals. Menthol and camphor stimulate blood flow, heal cracks, relieve flaking and discomfort.
"For Men Lip Balm" has no color, has protective and regenerating properties. Intensively moisturizes and regenerates dry skin, eliminates flaking. The content of the sunscreen protects against wind and sun damage. Panthenol deeply moisturizes, smoothes and softens the skin of the lips, prevents the appearance of small cracks.
3D Hyaluronic Filler Lip Balm is a lip balm with a slight pink tint and a pronounced wet lips effect. In addition to intense hydration, regular use of the balm gives the lips volume and fullness, creating the effect of plump lips. Gives definition to the contour, helps to reduce the depth of wrinkles. The combination of hyaluronic acid with other components of the balm has a rejuvenating effect, stimulates the synthesis of matrix proteins in the cell. The use of the product returns tenderness and smoothness to the lips.
Indications for use
According to the instructions, Libriderm Lip Balm is used as a hygienic lip care product, for intensive moisturizing and protection from the harmful effects of environmental factors, including the sun, wind, frost.
Contraindications
It is not recommended to use Libriderm Lip Balm in case of established intolerance to the components of the composition.
Instructions for use of Libriderm Lip Balm: method and dosage
Libriderm Lip Balm is applied in a thin layer to the skin of the lips.
The multiplicity of application is determined individually as required.
In case of unpleasant sensations on the lips in the form of tingling or burning, indicating damage to the integrity of the skin of the lips, "Herpecelin Regenerating Lip Balm" should be applied at least 5 times a day.
When using "3D Hyaluronic Lip Balm" in order to achieve an increase in the true volume of the lips, you should follow the manufacturer's recommendations and use the product daily for at least two months.
Side effects
Development of hypersensitivity reactions is possible.
Overdose
Overdose symptoms have not been established.
special instructions
After each use, Libriderm Lip Balm must be tightly closed with a cap.
Drug interactions
Libriderm Lip Balm is not a drug.
Analogs
Analogues of Libriderm Lip Balm are: Libriderm lipstick for hygienic restoring oily, Libriderm Vitamin F lipstick for hygienic restoring semi-oily lips, Libriderm Hyaluronic lipstick for hygienic moisturizing, Lush Lip Service lip balm, Nivea lip balm, Orifleim lip balm Pogo Lip Balm, Lip Balm Fito Cosmetics Velvet Sponges.
Terms and conditions of storage
Keep out of the reach of children.
Store in a place protected from direct sunlight.
Expiration date - see the package.
Terms of dispensing from pharmacies
Available without a prescription.
Reviews of Libriderm Lip Balm
Reviews of Libriderm Lip Balm are controversial. Active-balm "Perfect lips" Vitamin E makes an ambiguous impression. The balm has a moisturizing effect, but the moisturizing effect does not last long. Some women are unhappy with its aroma and the fact that having bought an expensive product, they did not feel the effect promised by the manufacturer. Other users note that the balm was perfect for them in terms of aroma, structure and lip care result.
Price for Libriderm Lip Balm in pharmacies
The price of Libriderm Lip Balm can be: "For Men lip balm" with SPF7 sunscreen filter - from 212 rubles, "3D hyaluronic filler lip balm" - from 519 rubles, "Herpecelin regenerating lip balm" - from 300 rubles, Active - balm "Perfect lips" Vitamin E - from 200 rubles.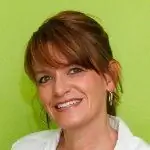 Maria Kulkes Medical journalist About the author
Education: First Moscow State Medical University named after I. M. Sechenov, specialty "General Medicine".
Information about the drug is generalized, provided for informational purposes only and does not replace the official instructions. Self-medication is hazardous to health!
Recommended: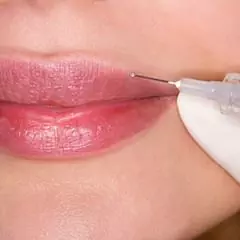 Lip plastics - injection or surgery to correct the shape of the lips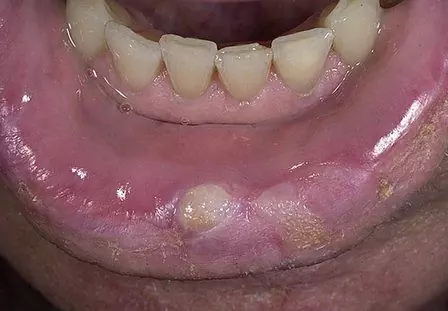 Lip cancer is a malignant neoplasm originating from the cells of the integumentary epithelium of the red border of the lips. Treatment is carried out in a combined way and provides for the cure of the primary focus and areas of metastasis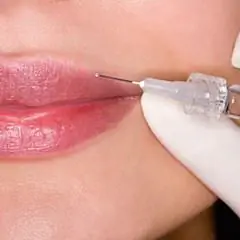 Lip contouring - a procedure aimed at lip augmentation and modeling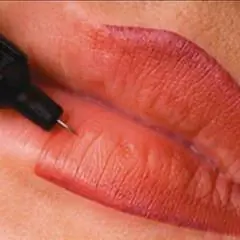 Permanent lip make-up - a procedure that involves the introduction of coloring pigment under the skin of the lips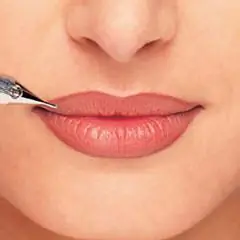 Lip tattooing is a cosmetic procedure that involves applying pigment under the skin of the lips