Table of contents: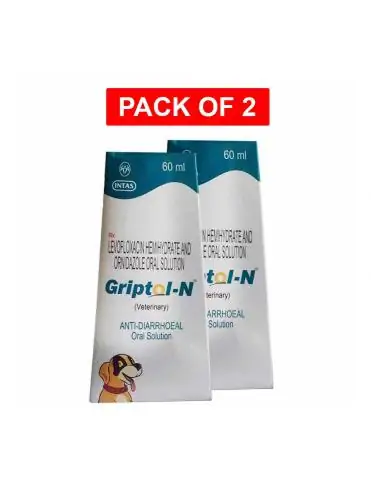 Video: Duofilm - Instructions For Use, Price, Reviews, Solution Analogues
Duofilm
Duofilm: instructions for use and reviews
1. Release form and composition
2. Pharmacological properties
3. Indications for use
4. Contraindications
5. Method of application and dosage
6. Side effects
7. Overdose
8. Special instructions
9. Application during pregnancy and lactation
10. Use in childhood
11. In case of impaired renal function
12. Drug interactions
13. Analogs
14. Terms and conditions of storage
15. Terms of dispensing from pharmacies
16. Reviews
17. Price in pharmacies
Latin name: Duofilm
ATX code: D11AF
Active ingredient: lactic acid (Lactic Acidum) + salicylic acid (Salicylic Acidum)
Manufacturer: Stifel Laboratories (Ireland), Ltd. [Stiefel Laboratories (Ireland), Ltd.] (Ireland)
Description and photo update: 2019-26-08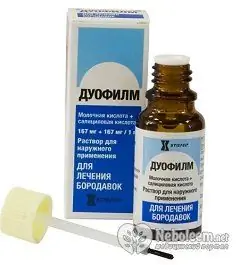 Duofilm is a combined external preparation with a cauterizing and mummifying effect, used for warts.
Release form and composition
Duofilm is produced in the form of a solution for external use (in dark glass bottles of 15 ml, 1 bottle in a cardboard box, complete with an applicator).
The composition of 1000 mg contains active substances:
Lactic acid - 167 mg;
Salicylic acid - 167 mg
Pharmacological properties
Pharmacodynamics
Duofilm is a combined external dermatological preparation.
The main active substances - salicylic and lactic acids, have a cauterizing effect and provoke protein coagulation. Also, during the application of the solution, a film forms, which helps to hydrate the wart tissue, which enhances the process of its destruction.
Pharmacokinetics
When applied externally, systemic absorption of active substances was not recorded.
Indications for use
According to the instructions, Duofilm is prescribed for the treatment of warts.
Contraindications
Pigmented nevus;
Warts localized in the genital area or face;
Hairy warts;
Age up to 2 years;
Hypersensitivity to drug components.
Duofilm should be used with caution in children 2-12 years old and in patients with renal insufficiency.
Pregnant women can handle no more than 5 cm 2 of the skin surface.
During lactation, it is necessary to ensure that the baby does not come into contact with the treated surface.
Instructions for the use of Duofilm: method and dosage
Duofilm solution is used externally.
The drug should be applied to the affected skin 1-2 times a day using an applicator brush. Single dose - one or more drops (sufficient amount to cover). The solution should be left on the skin until it dries completely, after which, if necessary, a patch can be applied.
The maximum dose for children is 1 ml per day, for adults - 10 ml per day.
The duration of the treatment course should not exceed 7 days.
Side effects
During therapy, side effects may develop, manifested in the form of skin irritation (burning, hyperemia) and skin allergic reactions.
Overdose
Main symptoms: slight redness and irritation of the skin, burning sensation.
Therapy: wash off the solution with plenty of water.
special instructions
When using Duofilm in children, it is not recommended to treat more than one area at a time.
The solution should be applied carefully to avoid contact with healthy skin.
Application during pregnancy and lactation
Duofilm during pregnancy / lactation should be used with extreme caution.
Pediatric use
up to 2 years: therapy with Duofilm is contraindicated;
2–12 years: the drug should be used under medical supervision.
With impaired renal function
Duofilm for renal failure should be used under medical supervision.
Drug interactions
There are no data on the interaction of Duofilm with other drugs.
Analogs
Analogues of Duofilm are: Anti-ash ointment, Solkoderm, Kollomak.
Terms and conditions of storage
Keep out of reach of children at temperatures up to 25 ° C.
The shelf life is 2.5 years.
Terms of dispensing from pharmacies
Available without a prescription.
Reviews about Duofilm
According to reviews, Duofilm quickly and effectively removes warts. It is noted that the drug is easy to use. Care must be taken when applying the product as it can burn the skin. The disadvantages include high cost, pungent odor, the need for long-term use. Also, some users point to insufficient therapeutic effect or its complete absence in the treatment of large warts.
Price for Duofilm in pharmacies
The price of Duofilm is unknown, since the drug is not available in pharmacies.
The approximate cost of analogs: Kollomak (solution for external use, 1 bottle of 10 ml) - 300–346 rubles, Verrukacid (solution for external use, 1 bottle of 2 g) - 206–240 rubles.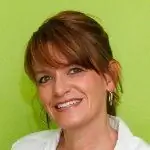 Maria Kulkes Medical journalist About the author
Education: First Moscow State Medical University named after I. M. Sechenov, specialty "General Medicine".
Information about the drug is generalized, provided for informational purposes only and does not replace the official instructions. Self-medication is hazardous to health!
Recommended: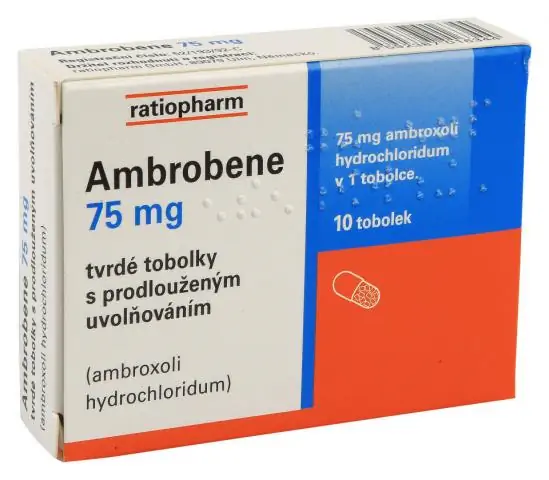 Instructions for use Ambrobene in the form of syrup, solution for inhalation and ingestion, solution for injection, tablets and capsules. Information on doses for children, contraindications, reviews, analogues and the price of the drug in pharmacies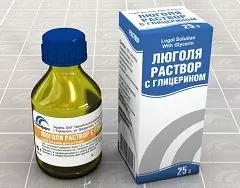 Lugol's solution is a drug based on molecular iodine, used mainly for lubrication or irrigation of the mucous membrane of the larynx, pharynx and oral cavity in infectious and inflammatory diseases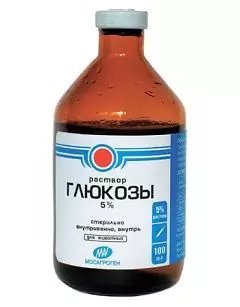 Glucose is an easily digestible source of valuable nutrition that increases the body's energy reserves and improves its functions. A glucose solution is prescribed for: hypoglycemia; lack of carbohydrate nutrition; intoxications, etc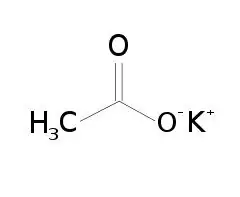 Potassium acetate - one of the salts of acetic acid, has the form of colorless or white crystals, as a food additive is known as E-261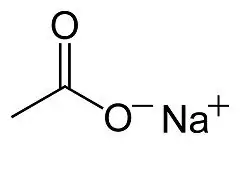 Sodium acetate - one of the salts of acetic acid, used as a food additive in food production as a preservative