Table of contents: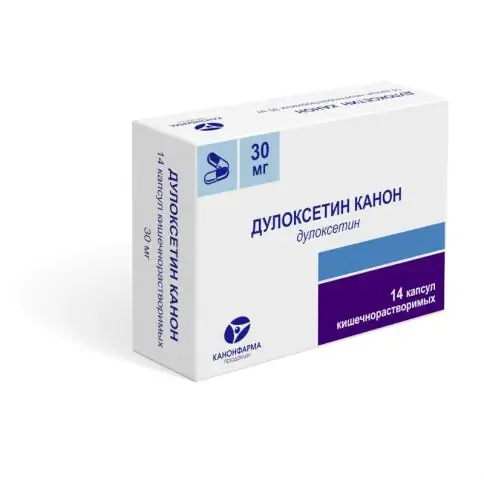 Video: Duloxetine Canon - Instructions For Use, Price, Reviews, Analogues
Duloxetine Canon
Duloxetine Canon: instructions for use and reviews
1. Release form and composition
2. Pharmacological properties
3. Indications for use
4. Contraindications
5. Instructions for the use of Duloxetine Canon: method and dosage
6. Side effects
7. Overdose
8. Special instructions
9. Application during pregnancy and lactation
10. Use in childhood
11. In case of impaired renal function
12. For violations of liver function
13. Drug interactions
14. Analogs
15. Terms and conditions of storage
16. Terms of dispensing from pharmacies
17. Reviews
18. Price in pharmacies
Latin name: Duloxetine canon
ATX code: N06AX21
Active ingredient: Duloxetine (Duloxetine)
Producer: CANONFARMA PRODUCTION CJSC (Russia)
Description and photo update: 18.10.2018
Prices in pharmacies: from 795 rubles.
Buy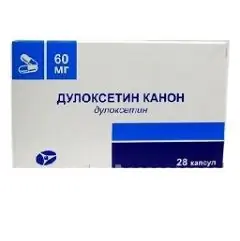 Duloxetine Canon is an antidepressant.
Release form and composition
Dosage form Duloxetine Canon - enteric capsules: size No. 3 (30 mg) or No. 1 (60 mg), hard gelatinous, with a blue body and lid; contents - spherical microgranules from almost white to yellowish-white color (7, 10, 14 or 15 pieces in a blister strip; in a cardboard box 1, 2 or 4 packages of 7 capsules, or 2, 3 or 6 packages of 10 capsules, or 1, 2 or 6 packs of 14 capsules, or 2 or 4 packs of 15 capsules).
Composition of 1 capsule:
active substance: duloxetine - 30 or 60 mg;
inactive components: titanium dioxide, mannitol, starch, cetyl alcohol, sodium lauryl sulfate, sucrose, hypromellose HP55 (hydroxypropyl methylcellulose), hypromellose E5 (hydroxypropyl methylcellulose);
capsule composition: gelatin, titanium dioxide, patented blue dye V.
Pharmacological properties
Pharmacodynamics
Duloxetine is a serotonin and norepinephrine reuptake inhibitor, an antidepressant.
The mechanism of action in depression is to suppress the reuptake of serotonin and norepinephrine, resulting in increased noradrenergic and serotonergic neurotransmission in the central nervous system.
The drug has a central mechanism for suppressing pain syndrome, which is primarily manifested by an increase in the pain sensitivity threshold in patients with pain syndrome of neuropathic etiology.
The substance weakly suppresses the seizure of dopamine. Has no significant affinity for adrenergic, dopaminergic, histaminergic and cholinergic receptors.
Pharmacokinetics
When taken orally, duloxetine is well absorbed in the gastrointestinal tract, absorption begins 2 hours after taking the capsule. The maximum concentration is noted after 6 hours. Food does not affect the level of the drug in the blood, but it increases the time to reach the maximum concentration from 6 to 10 hours, which indirectly decreases the degree of absorption of the substance (by about 11%).
The connection with plasma proteins (mainly α 1 -acid glycoprotein and albumin) is more than 90%. Kidney or liver disorders do not affect protein binding.
Duloxetine is extensively metabolized to form metabolites, which are excreted mainly in the urine. CYP2D6 and CYP1A2 isoenzymes catalyze the formation of two main metabolites (5-hydroxy sulfate conjugate, 6-methoxyduloxetine conjugate, 4-hydroxyduloxetine glucuronic conjugate).
Circulating metabolites have no pharmacological activity.
The half-life is 12 hours, the average clearance is 101 l / h.
The mean clearance of duloxetine in women is lower, but these differences have no clinical significance, so there is no need to adjust the dose depending on gender.
The situation is similar with patients of different ages (the elderly have a higher area under the concentration / time curve and a longer half-life of the drug), but there is no need to change the dose.
In patients with end-stage chronic renal failure on hemodialysis, the maximum concentration and the area under the concentration / time curve doubled. In this regard, patients with clinically impaired renal function may require dose reduction.
In patients with hepatic insufficiency, it is possible to slow down the metabolism and excretion of the drug.
Indications for use
depressive disorders;
generalized anxiety disorder;
painful form of peripheral diabetic neuropathy;
chronic pain syndrome of the musculoskeletal system, including in the lower back, with osteoarthritis of the knee joint and caused by fibromyalgia.
Contraindications
Absolute:
uncompensated angle-closure glaucoma;
uncontrolled arterial hypertension;
liver failure;
severe chronic renal failure (creatinine clearance less than 30 ml / minute);
sucrase / isomaltose deficiency, fructose intolerance, glucose-galactose malabsorption syndrome;
age up to 18 years;
simultaneous use of monoamine oxidase inhibitors (MAOIs);
the combined appointment of powerful inhibitors of the isoenzyme CYP1A2 (for example, ciprofloxacin, fluvoxamine or enoxacin);
hypersensitivity to any component of the drug.
Relative:
convulsions, including a history;
bipolar disorder or mania, including a history of;
a history of suicidal thoughts and attempts;
intraocular hypertension or the risk of developing an acute attack of angle-closure glaucoma;
impaired liver function;
alcohol abuse;
renal failure (creatinine clearance 30-60 ml / min);
the risk of developing hyponatremia (advanced age, dehydration, cirrhosis of the liver, taking diuretics).
Instructions for use Duloxetine Canon: method and dosage
Duloxetine Canon is indicated for oral administration. The capsules must be swallowed whole without crushing or chewing. Food intake does not affect the effectiveness of the drug, but the capsules should not be mixed with liquids or added to food, as damage to the enteric membrane is possible.
At the beginning of treatment, 60 mg is usually prescribed once a day. If necessary, the dose is increased to 60 mg 2 times a day.
Patients with liver cirrhosis need to reduce the starting dose or reduce the frequency of administration.
The initial dose of Duloxetine Canon for patients with severely impaired renal function (creatinine clearance <30 ml / min) is 30 mg once a day.
The duration of treatment is determined individually.
The drug should not be abruptly canceled. It is recommended to gradually (within 1-2 weeks) reduce the dose to avoid the development of withdrawal syndrome. If, after lowering the dose or discontinuing therapy, the patient experiences severe withdrawal symptoms, consideration should be given to continuing to take the previously prescribed dose, followed by a more gradual dose reduction.
Side effects
The most common side effects are dry mouth, nausea, drowsiness, dizziness, and headache. Most of them are mild or moderate in nature, occur at the beginning of taking the drug, as the treatment continues, their severity decreases.
Classification of the incidence of side effects: very often -> 10%, often - from> 1% to 0.1% to 0.01% to <0.1%, very rarely - <0.01%.
Possible adverse reactions:
from the endocrine system: rarely - hypothyroidism;
on the part of the organ of hearing, labyrinth disorders: often - tinnitus (including after completion of treatment); infrequently - vertigo, ear pain;
on the part of the organ of vision: often - blurred vision; infrequently - visual impairment, mydriasis; rarely - dry eyes, glaucoma;
on the part of metabolism and nutrition: very often - decreased appetite (including anorexia); infrequently - hyperglycemia (more often in patients with diabetes mellitus); rarely - hyponatremia, dehydration, syndrome of inappropriate antidiuretic hormone secretion *;
from the immune system: rarely - anaphylactic reactions and hypersensitivity reactions;
from the cardiovascular system: often - a feeling of palpitations, hyperemia (including hot flashes); infrequently - coldness of the extremities, orthostatic hypotension and fainting (especially at the beginning of treatment), tachycardia, increased blood pressure (including an increase in systolic blood pressure and diastolic pressure, hypertension, diastolic hypertension, systolic arterial hypertension, hypertension), supraventricular arterial (predominantly atrial fibrillation); rarely - hypertensive crisis *;
from the gastrointestinal tract: very often - dry mouth, nausea, constipation; often - dyspepsia (including abdominal discomfort), diarrhea, abdominal pain (including in the upper and lower abdomen, abdominal discomfort, tension in the anterior abdominal wall, gastrointestinal pain), flatulence, vomiting; infrequently - belching, gastritis, dysphagia, gastroenteritis, bleeding (including from the lower gastrointestinal tract, rectal, hemorrhoidal and ulcerative bleeding, hemorrhagic diarrhea, melena, blood vomiting); rarely - bad breath, stomatitis, hematochezia;
from the liver and biliary tract: infrequently - acute liver damage, hepatitis; rarely - jaundice *, liver failure *;
from the respiratory system, chest and mediastinal organs: often - pain in the oropharynx, yawning; infrequently - nosebleeds, a feeling of tightness in the throat;
from the kidneys and urinary tract: often - increased urination; infrequently - difficult onset of urination, weakening of the flow of urine, urinary retention, nocturia, dysuria, polyuria; rarely - an unusual smell of urine;
from the musculoskeletal and connective tissue: often - muscle spasms, muscle stiffness, musculoskeletal pain; infrequently - muscle cramps, rarely - trismus;
from the genitals and mammary gland: often - erectile dysfunction; infrequently - menstrual irregularities, gynecological bleeding, sexual dysfunction, pain in the testicles, delayed ejaculation, ejaculation disorder (including its absence); rarely - hyperprolactinemia, galactorrhea, symptoms of menopause;
from the skin and subcutaneous tissues: often - rash, itching, increased sweating; infrequently - night sweats, increased tendency to bruise, cold sweat, urticaria, photosensitivity, contact dermatitis; rarely - angioedema *, Stevens-Johnson syndrome *; very rarely - tissue contusion;
from the nervous system: very often - drowsiness (including hypersomnia, sedation), headache, dizziness; often - tremor, paresthesia (including paresthesia of the oral cavity, hypoesthesia of the face and genital area, very rarely, upon termination of therapy - a sensation of electric shock); infrequently - increased excitability, decreased sleep quality, restless legs syndrome, impaired concentration, dyskinesia, myoclonus, dysgeusia, lethargy, akathisia; rarely - convulsions (including after completion of treatment), psychomotor agitation *, serotonin syndrome *, extrapyramidal disorders *;
on the part of the psyche: very often - insomnia (including difficulty falling asleep, waking up in the middle of the night and early morning awakening); often - unusual and nightmares, anxiety, agitation (including tension, motor restlessness, trembling, psychomotor agitation), decreased libido (including its loss), orgasm disturbance (including anorgasmia); infrequently - bruxism, sleep disorders, apathy, confusion, disorientation, suicidal thoughts (during treatment or in the early period after the end of therapy); rarely - hallucinations, mania, aggression and hostility (especially at the beginning of treatment or after its completion);
laboratory and instrumental data: often - weight loss; infrequently - an increase in the concentration of potassium in the blood, an increase in body weight, abnormal abnormalities of liver enzymes, an increase in the concentration of bilirubin, alkaline phosphatase, aspartate aminotransferase (ACT), alanine aminotransferase (ALT), creatine phosphokinase, gamma-glutamyl transpeptidase; rarely - an increase in the concentration of cholesterol in the blood;
others: very often - increased fatigue (including asthenia); often - falls (more often in old age), a change in taste; infrequently - laryngitis, fever, thirst, malaise, hunger, gait disturbance, atypical sensations, chills, chest pain.
* These side effects have not been observed in clinical trials and have been noted in post-marketing studies, so the frequency of their development is indicated presumably.
Abrupt withdrawal of Duloxetine Canon leads to the development of a withdrawal syndrome: weakness, drowsiness, sleep disturbances (including insomnia and vivid dreams), irritability, dizziness, agitation or anxiety, sensory disturbances (including paresthesia), headache, tremors, hyperhidrosis, diarrhea, nausea, and / or vomiting, vertigo.
With a short-term intake of the drug (up to 12 weeks) in patients with a painful form of peripheral diabetic neuropathy, a slight increase in fasting blood glucose is possible, while a stable concentration of glycosylated hemoglobin remains. With prolonged use of the drug (up to 52 weeks), there is a slight increase in glycosylated hemoglobin, a slight increase in the concentration of fasting glucose and total cholesterol in the blood.
Overdose
In clinical studies, cases of overdose with a single dose of Duloxetine Canon in a dose of up to 3000 mg are known, including in combination with other drugs. One of these cases was fatal. In post-marketing reports, acute fatal overdoses are usually described with a combination of several drugs, while the dose of duloxetine was no more than 1000 mg.
Overdose symptoms (both isolated and combined): drowsiness, vomiting, serotonin syndrome, tachycardia, clonic seizures, coma. In preclinical studies on animals, the main signs of intoxication in case of an overdose were related to disorders of the central nervous and digestive systems and were manifested by such symptoms as decreased appetite, vomiting, ataxia, clonic convulsions, tremors.
The specific antidote for duloxetine is unknown. The patient needs to provide an adequate supply of fresh air. If a short time has passed after taking the drug, gastric lavage may be recommended (it is also possible as part of symptomatic treatment). Activated charcoal can be taken to limit the absorption of duloxetine. Patients should be under the control of cardiac activity and basic vital signs. Overdose treatment is aimed at eliminating symptoms and maintaining the functionality of the major organs. With serotonin syndrome, it is necessary to normalize body temperature, to carry out corrective therapy with cyproheptadine. Due to the large volume of drug distribution, the effectiveness of exchange perfusion, hemoperfusion and forced diuresis is doubtful.
special instructions
In patients with arterial hypertension and / or other diseases of the cardiovascular system, it is recommended to periodically monitor blood pressure during treatment.
Many patients with mental disorders, including depression, are at risk of committing suicide. This danger persists until a pronounced remission occurs. For this reason, patients with suicidal tendencies should be closely monitored during treatment. The physician should persuade the patient to report any disturbing feelings and thoughts.
In some cases, Duloxetine Canon causes an increase in the activity of liver enzymes. As a rule, such deviations are transient and disappear on their own or after treatment is canceled. A serious increase in the activity of liver enzymes (10 or more times higher than the upper limit of the norm), as well as liver damage of cholestatic or mixed origin, rarely occur, and in some cases they are associated with previous liver diseases or excessive consumption of alcoholic beverages.
Influence on the ability to drive vehicles and complex mechanisms
According to the instructions, Duloxetine Canon can cause drowsiness, therefore, during treatment, care should be taken when driving vehicles or working with mechanisms that require speed of reactions and increased attention.
Application during pregnancy and lactation
Clinical experience with the use of the drug during pregnancy is not enough, therefore, Duloxetine Canon is prescribed only if the expected benefit significantly exceeds the possible risks.
Women should be warned about the need to inform their doctor if pregnancy occurs during treatment.
Epidemiological studies have shown that selective serotonin reuptake inhibitors (SSRIs) used during pregnancy (especially in late pregnancy) may increase the risk of persistent pulmonary hypertension in newborns. And although the relationship with the use of the drug has not been reliably established, the likelihood cannot be excluded.
Also, when the drug is used by a woman in late pregnancy, a newborn may experience withdrawal symptoms: feeding difficulties, a syndrome of increased neuro-reflex excitability, low blood pressure, respiratory distress syndrome, tremors, convulsions. Most of these symptoms occur during labor or in the first few days after delivery.
Duloxetine passes into breast milk, its concentration in a child is approximately 0.14% (based on mg / kg) of the concentration in the mother. In this regard, the use of the drug during lactation is not recommended.
Pediatric use
Duloxetine Canon is not used to treat children and adolescents under 18 years of age.
With impaired renal function
In patients with severe renal impairment (creatinine clearance <30 ml / min), the concentration of duloxetine in the blood plasma increases. If the prescription of the drug is clinically justified, lower initial doses should be used.
For violations of liver function
If treatment with this antidepressant for liver failure is clinically justified, treatment should be started with lower doses.
Drug interactions
monoamine oxidase inhibitors: the risk of developing serotonin syndrome increases (Duloxetine Canon should not be used while taking them and within 14 days after withdrawal);
inhibitors of the CYP1A2 isoenzyme (for example, some quinolone antibiotics): the average plasma clearance of duloxetine is significantly reduced (up to 77%) and, as a consequence, its concentration increases significantly (if necessary, simultaneous use should be exercised with caution and prescribe Duloxetine canon in smaller doses);
drugs that are metabolized predominantly by the CYP2D6 isoenzyme system and have a narrow therapeutic index: their equilibrium concentration increases significantly (care should be taken);
inhibitors of the isoenzyme CYP2D6: may increase the concentration of duloxetine (caution should be exercised);
drugs that affect the central nervous system, including ethanol: it is possible to increase the effect of the drug and the development of side effects;
drugs that have serotonergic action, including tramadol, quinidine, venlafaxine, tryptophan, triptans, St. the risk of developing serotonin syndrome increases;
anticoagulants and antithrombotic drugs: the likelihood of bleeding increases; with the joint use of warfarin, the value of the international normalized relationship may increase;
drugs that bind to a high degree of blood proteins: an increase in the concentration of free fractions of both drugs is possible.
Population pharmacokinetic analysis showed that the plasma concentration of duloxetine in smokers is almost 50% lower than in non-smokers.
Analogs
Analogues of Duloxetine Canon are: Simbalta, Duloxetine.
Terms and conditions of storage
Keep out of the reach of children, dry, protected from light at a temperature not exceeding 25 ° C.
Shelf life is 2 years.
Terms of dispensing from pharmacies
Dispensed by prescription.
Reviews about Duloxetine Canon
Reviews of Duloxetine Canon are controversial. Some patients write that the drug effectively eliminates the symptoms of depression. Others argue that the drug is poorly tolerated, causes serious side effects, and if treatment is interrupted, a pronounced withdrawal syndrome.
Many patients note that it may take several months of continuous drug intake to achieve positive dynamics.
The price of Duloxetine Canon in pharmacies
The price of Duloxetine Canon at a dose of 30 mg per pack of 14 capsules averages 880 rubles. The cost of a package consisting of 28 capsules in a dose of 60 mg varies from 1850 rubles. up to RUB 2500
Duloxetine Canon: prices in online pharmacies
Drug name
Price
Pharmacy
Duloxetine Canon 30 mg enteric capsules 14 pcs.
795 RUB
Buy
Duloxetine Canon capsules enteric solution. 30mg 14 Pcs.
981 RUB
Buy
Duloxetine Canon 60 mg enteric capsules 28 pcs.
1825 RUB
Buy
Duloxetine Canon capsules enteric solution. 60mg 28 pcs.
2236 RUB
Buy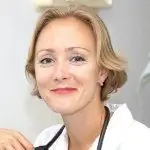 Anna Kozlova Medical journalist About the author
Education: Rostov State Medical University, specialty "General Medicine".
Information about the drug is generalized, provided for informational purposes only and does not replace the official instructions. Self-medication is hazardous to health!
Recommended: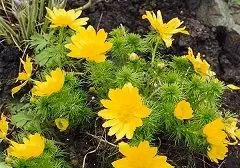 Adonis is a herbaceous plant from the genus of buttercups. The pharmaceutical industry produces on the basis of adonis tincture and tablets of Adonizid, which are prescribed for cardiac neurosis, vegetative vascular dystonia, etc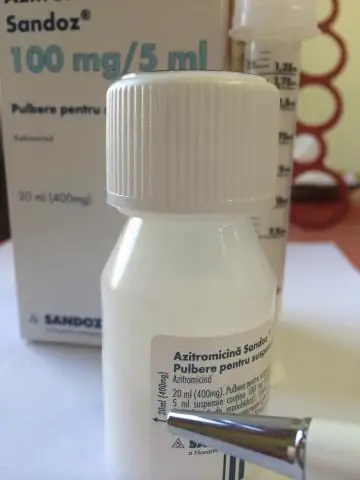 Instructions for use Azitrox suspension and capsules. Information on dosing for children, contraindications, reviews, analogues and the price of the drug in pharmacies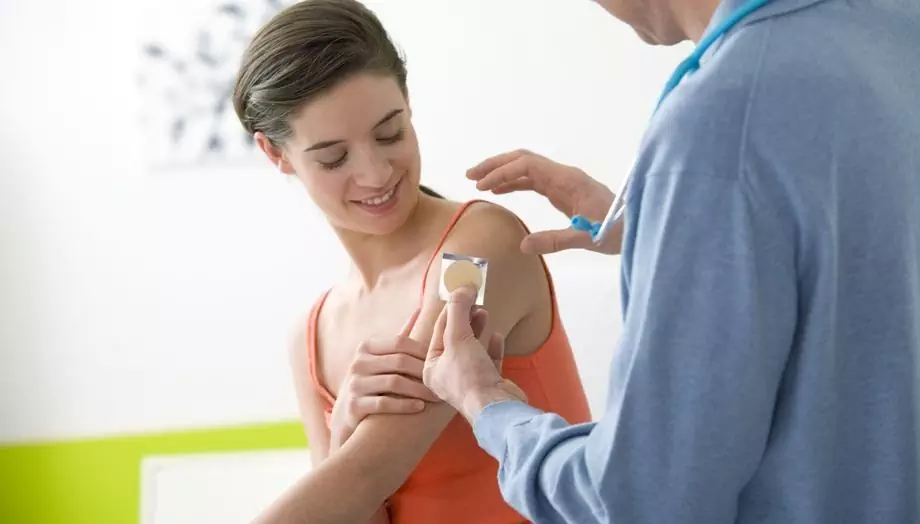 Nicotine patch is an effective remedy for weaning from nicotine addiction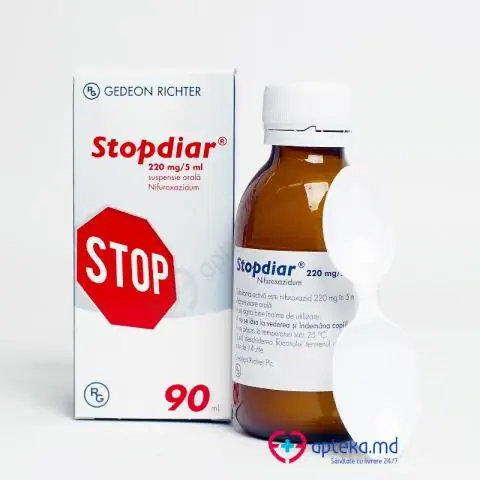 Instructions for use of Stopdiar in the form of a suspension, capsules and tablets. Information on doses for children, contraindications, reviews, analogues and the price of the drug in pharmacies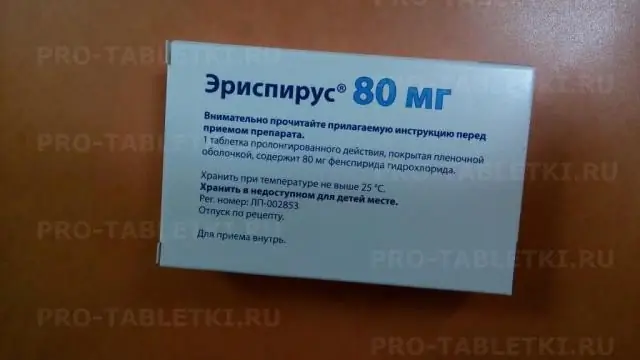 Instructions for use Erispirus tablets and syrup. Information on the dosage for children, contraindications, reviews, analogues and the price of the drug in pharmacies