Table of contents:
Video: How To Keep Your Teeth Strong And Healthy
How to keep your teeth strong and healthy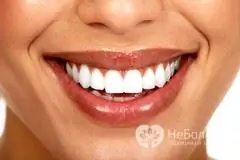 Teeth are a unique organ of the human body, gifted to us by nature so that we can chew food more thoroughly. Today, the role of a beautiful, healthy and snow-white smile in society is very significant - as soon as a person opens his mouth, we already understand who we are dealing with. And it's not about talking at all. Despite the abundance of dental clinics offering to restore a beautiful smile, it is better to think about how to keep your teeth in their natural state. How to do this - we will consider below.
Disease prevention, as you know, is the best treatment. A complex of useful actions will help to protect tooth enamel from the occurrence of caries, periodontitis, and therefore, premature tooth decay. So how do you save your teeth?
Brush your teeth after every meal
After eating, a plaque is formed on a person's teeth, consisting of saliva, microbes, various substances of the oral mucosa. Also, the destruction of enamel is facilitated by the remains of treats stuck between the teeth. Every time you eat, use dental floss, an antibacterial mouthwash, or just chew on unsweetened gum - this basic rule will keep your teeth healthy for a long time.
Brush your teeth correctly
You also need to learn how to brush your teeth correctly - on the front teeth from top to bottom, on the back - in circular motions, not forgetting about the tongue. The entire process of cleaning the oral cavity should take at least 3-5 minutes. And if you are wondering how to save your teeth, change your toothbrushes more often - you don't need a breeding ground for bacteria in a plastic cup.
Do not get carried away with too cold and too hot dishes. Do not overuse sweets
An excessively high or low temperature of food leads to the destruction of tooth enamel. The same happens when we often eat foods that are high in sugar. If you do not brush your teeth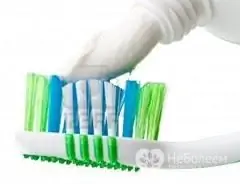 after sweets and cake, get carried away with ice cream and drink very hot tea, then the beneficial microflora from the mucous membrane in the mouth will disappear very quickly.
Eat foods that contain calcium
Calcium serves as a natural source of nutrition for teeth, restoring damaged enamel and strengthening bone tissue. Consumption of 1-1.5 grams of calcium per day will prevent the appearance of dental diseases and then the question "how to keep teeth" will no longer stand before you so urgently.
Found a mistake in the text? Select it and press Ctrl + Enter.
Popular by topic