Table of contents:

Video: Colonoscopy Of The Intestine
Colonoscopy of the intestine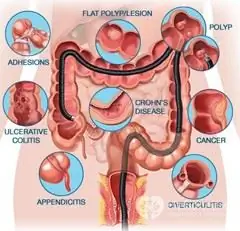 What would you say about a car enthusiast who, while driving his car, does not look into his trunk for years? Probably, they would consider such a driver to be at least strange, wouldn't they? However, the overwhelming majority of people do just that with their body, for years, if not decades, without being interested in the state of their intestines, and generally remember it only when there is not just a problem, but when this problem can no longer be ignored.
Colonoscopy of the intestine is a procedure that allows, so to speak, to conduct a "checkup" of the colon. During this procedure, a flexible instrument is inserted into the intestine through the anus - a colonoscope, equipped with a cold light source and a micro-camera that transmits an image to a monitor. This is the most informative diagnostic procedure that allows you to check the condition of the mucous membrane of the large intestine over a significant extent.
Why is colonoscopy necessary even when there are no signs of illness? Mainly because it is a method for the early diagnosis of colon cancer, a disease that is spreading rapidly among modern urban residents over 40 years old. Colonoscopy of the intestine allows you to detect not only cancer, but also precancerous diseases, and in some cases, and immediately eliminate them, for example, when it comes to a polyp.
The procedure itself takes a little time, on average 15 minutes, but you need to carefully prepare for it. Preparation for a colonoscopy consists in cleaning the colon as completely as possible, since the less content remains in it, the more informative the colonoscopy will be. To do this, the doctor will recommend that you follow a special diet for several days before the procedure, and then take a mild laxative and do one or two cleansing enemas the day before.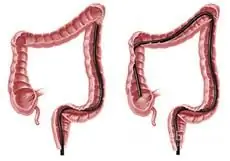 Despite the fact that there are no particularly pleasant sensations during colonoscopy of the intestines, nothing painful happens either. In any case, in terms of the degree of "trouble" and the duration, this cannot be compared with treatment at the dentist, and we turn to him much more often, because teeth are what is visible, and only because of this is considered more important. In fact, if you are over 40 years old, then a colonoscopy of the intestine, performed only once a year, can save you from most of the pathology associated with this area, from proctitis to malignant tumors of the colon and rectum.
Found a mistake in the text? Select it and press Ctrl + Enter.
Popular by topic