Table of contents: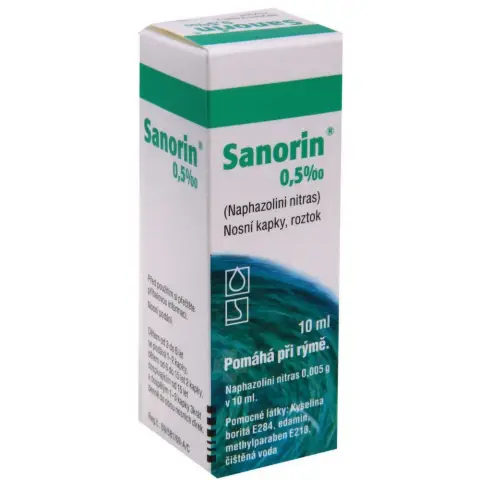 Video: Sanorin-Anallergin - Instructions For Use, Price, Reviews, Analogues
Sanorin-Anallergin
Sanorin-Anallergin: instructions for use and reviews
1. Release form and composition
2. Pharmacological properties
3. Indications for use
4. Contraindications
5. Method of application and dosage
6. Side effects
7. Overdose
8. Special instructions
9. Application during pregnancy and lactation
10. Use in childhood
11. Drug interactions
12. Analogs
13. Terms and conditions of storage
14. Terms of dispensing from pharmacies
15. Reviews
16. Price in pharmacies
Latin name: Sanorin-Analergin
ATX code: R01AB02, S01GA51
Active ingredient: antazoline (antazoline), naphazoline (naphazoline)
Producer: Teva Czech Industries sro, IVAX-CR (Czech Republic)
Description and photo updated: 22.11.2018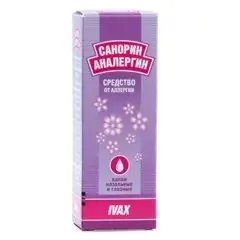 Sanorin-Anallergin is a drug for local use in otorhinolaryngology and ophthalmology with antiallergic and vasoconstrictor action; blocker of H 1 -histamine receptors, alpha-adrenergic agonist.
Release form and composition
nasal and eye drops: transparent colorless liquid (10 ml in a glass bottle of dark color, in a cardboard box 1 bottle complete with a rubber pipette "SANO" with a lid);
nasal drops: clear liquid, without color and mechanical impurities (10 ml in a glass bottle of dark color, in a cardboard box 1 bottle).
1 ml of nasal and eye drops contain:
active ingredients: naphazoline nitrate - 0.25 mg; antazoline mesylate - 5 mg;
auxiliary components: boric acid, methylparaben, sodium chloride, sterile water.
1 ml of nasal drops contain:
active ingredients: naphazoline nitrate - 0.25 mg; antazoline mesylate - 5 mg;
auxiliary components: disodium edetate, methyl parahydroxybenzoate, boric acid, water.
Pharmacological properties
Pharmacodynamics
Sanorin-Anallergin is a combined antiallergic drug, the effectiveness of which is due to the action of its components:
naphazoline: alpha 2 -adrenomimetic, providing a fast, prolonged and pronounced vasoconstrictor effect on the capillaries of the nasal mucosa, causes a decrease in swelling, exudation, hyperemia, in rhinitis - facilitates nasal breathing. After 120-168 hours of use, tolerance appears;
antazoline: a selective blocker of H 1 -histamine receptors, has anti-allergic, anti-edematous and anti-exudative activity. The effect in the form of vasoconstriction and reducing swelling of the nasal cavity occurs in 1/6 hour after instillation and lasts from 2 to 6 hours.
Pharmacokinetics
The absorption of active substances into the systemic circulation when applied topically occurs through the nasal mucosa.
Indications for use
According to the instructions, Sanorin-Anallergin is indicated for the treatment of acute rhinitis, including rhinitis of allergic etiology and rhinorrhea.
Contraindications
chronic atrophic rhinitis;
severe atherosclerosis;
tachycardia;
arterial hypertension;
hyperthyroidism;
diabetes;
concomitant therapy with monoamine oxidase (MAO) inhibitors and a period within 14 days after its end;
pregnancy and breastfeeding;
age under 16;
hypersensitivity to the components of the drug.
Caution should be exercised when using Sanorin-Anallergin in patients with pheochromocytoma, bronchial asthma, prostatic hyperplasia, ischemic heart disease (angina pectoris); when combined with drugs that increase blood pressure; with inhalation anesthesia with drugs that increase the sensitivity of the myocardium to sympathomimetic drugs (including halothane).
Instructions for use of Sanorin-Anallergin: method and dosage
Sanorin-Anallergin is intended for instillation into the conjunctiva of the eye and for intranasal use.
Recommended dosage: 2-3 drops 3-4 times a day. The duration of the course of treatment is up to 7 days.
After a few days of interruption, the use of the drug can be resumed.
Side effects
rarely: allergic reactions, nausea, headache, pain, irritability, tachycardia, increased blood pressure (BP), local irritation, rash, reactive hyperemia, swelling of the nasal mucosa;
possible: against the background of frequent and prolonged use - edema, atrophy of the nasal mucosa.
Overdose
Symptoms of an overdose of naphazoline are a decrease in body temperature, drowsiness, sweating, lethargy, nervousness, bradycardia, an increase and decrease in blood pressure.
Symptomatic therapy is recommended.
special instructions
Usually, if the recommended dosage regimen is followed, the drug is well tolerated.
Sanorin-Anallergin may have a resorptive effect.
Tachyphylaxis, which occurs with prolonged therapy, is manifested by the development of edema of the nasal mucosa, up to its atrophy. In order to prevent a pronounced decrease in the vasoconstrictor effect of the drug, it is required to take a break after every 5-7 days of using the drops.
Application during pregnancy and lactation
The use of Sanorin-Anallergin is contraindicated during the period of gestation and breastfeeding.
If it is necessary to use the drug during lactation, breastfeeding should be interrupted and resumed after the drops are canceled.
Pediatric use
It is contraindicated to use drops for the treatment of children under the age of 16.
Drug interactions
With simultaneous use with Sanorin-Anallergin:
medicines for local anesthesia: naphazoline prolongs their action;
MAO inhibitors: increase the risk of developing severe arterial hypertension.
Analogs
The analogues of Sanorin-Anallergin are: Alergoftal, Adrianol, Vibrocil, Adrianol for children, Nazik, Xymelin, Oftofenazole, etc.
Terms and conditions of storage
Keep out of the reach of children.
Store at a temperature of 10-25 ° C in a dark place. Do not refrigerate. Avoid freezing.
Shelf life is 2 years.
Terms of dispensing from pharmacies
Available without a prescription.
Reviews about Sanorin-Anallergin
Reviews about Sanorin-Anallergin are quite contradictory. For most patients, it is the drug of choice during allergy season due to its effective action. Drops quickly relieve nasal congestion and swelling, facilitate nasal breathing and improve general condition a few minutes after application. With eye instillations, puffiness and itching of the eyes are removed, intranasal application stops sneezing. The drops do not dry out the mucous membrane. Therefore, the bitterness in the throat after instillation, these patients do not consider a significant drawback of the drug, comparing it with the debilitating sensations of the symptoms of the disease. The advantages of Sanorin-Anallergin include the possibility of instilling it both in the nose and in the eyes.
Patients dissatisfied with the quality of the drug also note the rapid effect of drops in relieving edema, but at the same time they indicate a strong burning sensation in the nasopharynx, pronounced side effects and the impossibility of long-term continuous use of drops during the allergy season.
The disadvantages of many include the inconvenient drip device of the bottle.
Price for Sanorin-Anallergin in pharmacies
The price of Sanorin-Anallergin for 1 bottle of nasal and eye drops can range from 270 rubles.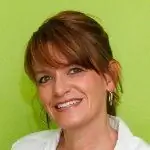 Maria Kulkes Medical journalist About the author
Education: First Moscow State Medical University named after I. M. Sechenov, specialty "General Medicine".
Information about the drug is generalized, provided for informational purposes only and does not replace the official instructions. Self-medication is hazardous to health!
Popular by topic