Table of contents: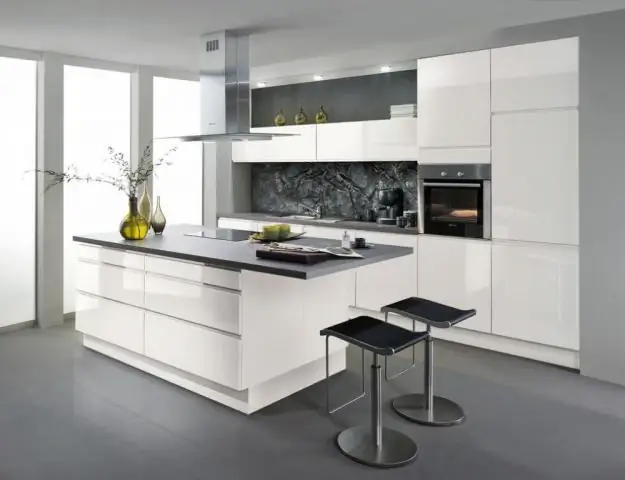 Sanwal
Sanval: instructions for use and reviews
1. Release form and composition
2. Pharmacological properties
3. Indications for use
4. Contraindications
5. Method of application and dosage
6. Side effects
7. Overdose
8. Special instructions
9. Application during pregnancy and lactation
10. In case of impaired renal function
11. Drug interactions
12. Analogs
13. Terms and conditions of storage
14. Terms of dispensing from pharmacies
15. Reviews
16. Price in pharmacies
Latin name: Sanval
ATX code: N05CF02
Active ingredient: zolpidem (zolpidem)
Manufacturer: Lek d. D. (Slovenia)
Description and photo update: 2019-16-08
Sanval is a hypnotic drug with a sedative effect and a slight anxiolytic, anticonvulsant, central muscle relaxant effect.
Release form and composition
Dosage form Sanval - film-coated tablets: round biconvex; tablets of 5 mg are film-coated with a light pink color, 10 mg each - with a film shell of almost white or white color, with a dividing line on one side (5 mg each: 10 pcs. in a blister, in a cardboard box 2 blisters; 10 mg: 10 pcs. in a blister, in a cardboard box 1 or 2 blisters).
The active ingredient of Sanval is zolpidem tartrate, in 1 tablet - 5 mg or 10 mg.
Auxiliary components: povidone, lactose monohydrate, sodium carboxymethyl starch, microcrystalline cellulose, magnesium stearate, colloidal silicon dioxide.
Film casing: macrogol 400, hypromellose, titanium dioxide, hyprolose, carnauba wax, talc.
Additionally, in the light pink shell: iron dye red oxide.
Pharmacological properties
Pharmacodynamics
Zolpidem is a hypnotic, which belongs to the group of imidazopyridines. Basically, it is characterized by a hypnotic effect, and anticonvulsant, central muscle relaxant and anxiolytic are expressed to an insignificant degree.
The active substance of Sanvala activates benzodiazepine ω-receptors in the alpha-subunit of GABA-receptor complexes concentrated in the cerebral cortex, namely in the sensory-motor zone of their IV plate, visual cusps of the ventral thalamic complex, pallidum, pons varoli, reticular regions of the substantia nigra and others. Interaction with ω-receptors provides the opening of neuronal ionoform channels for chlorine ions.
Reception of Sanval increases the overall duration of sleep, normalizes it, improving the quality of night rest, reduces the number of night awakenings and shortens the time to fall asleep. The drug prolongs the II stage of sleep, as well as III and IV (deep stages of sleep).
The hypnotic effect after taking Sanval comes quickly, and the drug does not cause increased drowsiness throughout the day.
Pharmacokinetics
After oral administration, zolpidem is rapidly absorbed from the gastrointestinal tract. Its maximum concentration in blood plasma is determined after 0.5–3 hours. The bioavailability of the active substance is about 70%.
Plasma concentrations of zolpidem are linearly dependent on the Sanval dose. The substance binds to plasma proteins by about 92%.
Zolpidem is metabolized in the liver to form 3 inactive metabolites. It is also not an inducer of liver enzymes. Metabolites are excreted through the kidneys (about 56% of the administered dose) and intestines (about 37% of the administered dose). The half-life varies from 0.7 to 3.5 hours.
In elderly patients, a decrease in plasma clearance is sometimes observed, and the half-life is practically not increased and is about 3 hours. However, the maximum concentration of zolpidem increases by 50%.
With severe renal dysfunction, renal clearance increases slightly. In patients with impaired liver function, the bioavailability of the drug increases, and the half-life increases to 10 hours.
Indications for use
According to the instructions, Sanval is indicated for patients with sleep disorders associated with difficulty falling asleep, night and early awakenings.
Contraindications
syndrome of glucose-galactose malabsorption, lactose intolerance, lactase deficiency;
liver failure in chronic, acute or severe form;
severe and / or acute respiratory failure;
I trimester of pregnancy;
period of breastfeeding;
age up to 18 years;
sleep apnea syndrome;
severe myasthenia gravis;
individual intolerance to the components of the drug.
It is recommended to prescribe Sanval with caution to patients with mild and moderate liver failure, mental illness, depression, in the II and III trimesters of pregnancy, with alcohol, drug and other types of addiction, mild and moderate respiratory failure.
Instructions for use of Sanval: method and dosage
Sanval tablets should be taken orally, some time after a meal, with a liquid, before going to bed.
It should be borne in mind that the use of sleeping pills involves continuous sleep for 7-8 hours.
The doctor prescribes the dose and treatment period.
The daily dose should not exceed 10 mg.
The initial dose for patients with hepatic insufficiency, the elderly (65 years and older) or a weakened condition is recommended to be prescribed within 5 mg, with good tolerance of the drug to achieve a clinical effect, it can be increased to 10 mg.
Duration of treatment: with situational insomnia - 14-21 days, with transient - 2-5 days. Continuous use of Sanval should not last more than 28 days.
Short courses of therapy do not require gradual withdrawal of the drug.
To reduce the risk of developing rebound insomnia after prolonged use of Sanval, it is recommended to cancel the drug with a gradual decrease in the daily dose.
It is strictly forbidden to violate the dosage regimen prescribed by the doctor.
Side effects
mental disorders: often - nightmares, agitation, hallucinations; infrequently - irritability, confusion; the frequency has not been established - psychosis, behavioral disorders, somnambulism, anxiety, dysphoria, delirium, aggressiveness, drug dependence (including against the background of therapeutic doses), anger; when Sanval is canceled - rebound insomnia (withdrawal syndrome), depression, decreased libido (most of the effects are paradoxical reactions);
infectious and parasitic pathologies: often - infections of the upper and lower respiratory tract;
nervous system: often - increased insomnia, headache, drowsiness, dizziness, anterograde amnesia (the risk of development increases in proportion to the dose, symptoms may be associated with behavioral reactions); frequency not established - impaired consciousness;
immune system: frequency not established - angioedema;
gastrointestinal tract: often - nausea, vomiting, abdominal pain, diarrhea;
organ of vision: infrequently - diplopia;
hepatobiliary system: frequency not established - increased activity of hepatic enzymes in the blood;
respiratory system, chest and mediastinal organs: frequency not established - respiratory depression;
musculoskeletal system: often - back pain; frequency not established - muscle weakness;
dermatological reactions: frequency not established - itching, rash, excessive sweating, urticaria;
others: often - feeling tired; the frequency has not been established - addiction to the drug, gait disturbance, falls (more often in elderly patients and in violation of the therapy regimen).
If symptoms of unwanted effects appear, you should immediately consult a doctor.
Overdose
An overdose of Sanval can be determined by symptoms such as a decrease in blood pressure, depression of the respiratory center, impaired consciousness (from drowsiness to coma). Gastric lavage is recommended as an emergency measure. Flumazenil is a specific antidote. Even if the patient shows signs of pronounced arousal, the use of any sedatives is strictly contraindicated. Hemodialysis is considered ineffective. If necessary, symptomatic therapy can be prescribed, which is carried out in a hospital setting.
special instructions
The need for prescribing a drug should be determined by the doctor after establishing the cause of the sleep disorder, which may be associated with a mental disorder or the patient's nervous system. The lack of clinical effect after 7-14 days of taking Sanval requires a correction of the treatment regimen, including additional medication prescriptions.
The development of side effects from the nervous system is often individual and dose-dependent. Therefore, to reduce their severity, taking the drug, especially for elderly patients, is recommended already in bed or before going to bed.
Zolpidem should not be prescribed as the main agent in the treatment of mental pathologies, depression.
Sanval should be used in patients with depression with extreme caution, since it can mask the symptoms of developing depression, which intensifies suicidal tendencies.
In the absence of a therapeutic effect in the treatment of insomnia, the patient needs to re-conduct a mental examination for possible depression.
To reduce the risk of developing anterograde amnesia, the patient must adhere to the drug regimen, which requires the creation of conditions for 7-8 hours of continuous sleep.
Reception of Sanval can cause the patient to develop mental and paradoxical reactions due to increased insomnia, hallucinations, nightmares, nervousness, agitation, delirium, psychotic symptoms, confusion and onirism, euphoria, disinhibition with impulsivity, excitability, anterograde amnesia, aggressiveness, aggressiveness … These states can be accompanied by potentially dangerous aggression for him and those around him and automatic behavior with subsequent amnesia. Therefore, when these symptoms or disorders in the patient's behavior appear, the use of the drug should be canceled.
With the use of the drug, a syndrome of combined disorders of memory and consciousness of behavior may appear. The manifestation of this disorder can be the patient's walking in sleep, eating or driving in a half-asleep state, and other episodes with amnesic actions. In this case, the cancellation of zolpidem is required.
Physical and / or mental dependence on Sanval is more often formed in patients with a history of alcohol or other types of dependence, in violation of the dosage regimen and the duration of the course. The risk of developing dependence increases with the combination of zolpidem with benzodiazepines.
During the period of use of Sanval, patients should be especially careful when driving vehicles and mechanisms, especially on those days when the night's sleep does not correspond to the recommended duration.
Application during pregnancy and lactation
Sanval should be used with caution during pregnancy and lactation. Experimental studies of reproductive capacity in animals have not shown an increased risk of adverse effects on the fetus.
Adequate studies of the effect of Sanval on the body of pregnant women, accompanied by strict monitoring, have not been conducted. Before starting treatment, the patient must be warned that if she is planning a pregnancy or, during treatment with the drug, a pregnancy test shows a positive result, she must immediately inform the attending physician about it.
With impaired renal function
Patients with renal insufficiency are prescribed Sanval with caution.
Drug interactions
Violation of psychomotor functions, drowsiness, respiratory depression causes the simultaneous use of drugs that depress the central nervous system (barbiturates, antipsychotics, hypnotics, narcotic analgesics, antidepressants with a sedative effect, central antitussives), antiepileptic drugs, general anesthetics, antihypertensive drugs, blockers of H 1 -histamine receptors with a sedative effect, baclofen, pizotifen, thalidomide.
With concomitant therapy with Sanval:
antidepressants (fluoxetine, bupropion, sertraline, venlafaxine, desipramine) - can cause visual hallucinations;
fluvoxamine, ciprofloxacin - increase the level of concentration of zolpidem in blood plasma, therefore, this combination is contraindicated;
narcotic analgesics - can increase the feeling of euphoria, which contributes to an increase in psychological dependence;
buprenorphine - increases the risk of respiratory depression with possible death;
ketoconazole, ritonavir - can enhance the sedative effect of zolpidem;
itraconazole - has a slight, clinically insignificant effect on the pharmacokinetics and pharmacodynamics of zolpidem;
rifampicin - reduces the effectiveness of zolpidem, causing an acceleration of its metabolism;
flumazenil - neutralizes the hypnotic effect of Sanval.
Analogs
Sanval's analogues are: Somnol, Zopiclon, Thorson, Andante, Sleepwell, Imovan, Piklodorm, Relaxon.
Terms and conditions of storage
Keep out of the reach of children.
Store at temperatures up to 25 ° C.
The shelf life is 3 years.
Terms of dispensing from pharmacies
Dispensed by prescription.
Reviews about Sanval
Mostly the reviews about Sanval are positive. Patients find it helps with most of the problems associated with inadequate sleep. They note its speed of action and high efficiency, which ensures quality rest throughout the night.
Occasionally, patients report unpleasant side reactions of Sanval, in particular, depression, nervousness, fatigue, confusion, dizziness in the afternoon, etc., especially during prolonged therapy. With uncontrolled and prolonged use of zolpidem, cases of addiction to the drug have been reported. However, with the correct use of Sanval and a short course of treatment, it demonstrates good results, while self-medication can provoke negative effects of varying severity.
Price for Sanval in pharmacies
The approximate price for Sanval in pharmacy chains is 2,200-2,698 rubles (the package includes 20 tablets).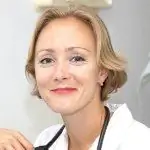 Anna Kozlova Medical journalist About the author
Education: Rostov State Medical University, specialty "General Medicine".
Information about the drug is generalized, provided for informational purposes only and does not replace the official instructions. Self-medication is hazardous to health!
Popular by topic