Table of contents: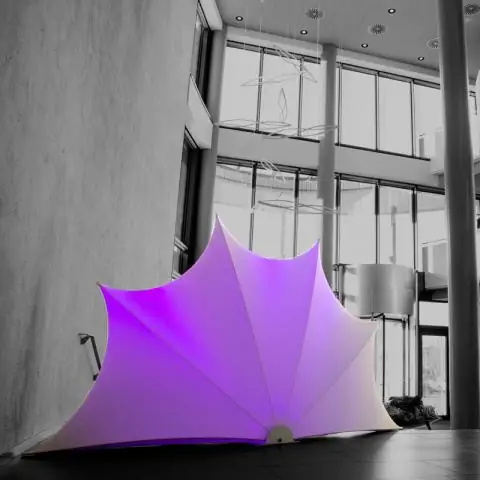 Video: Orlistat - Instructions For Use, Reviews, Price, Capsule Analogues
Orlistat
Orlistat: instructions for use and reviews
1. Release form and composition
2. Pharmacological properties
3. Indications for use
4. Contraindications
5. Method of application and dosage
6. Side effects
7. Overdose
8. Special instructions
9. Application during pregnancy and lactation
10. Use in childhood
11. In case of impaired renal function
12. Drug interactions
13. Analogs
14. Terms and conditions of storage
15. Terms of dispensing from pharmacies
16. Reviews
17. Price in pharmacies
Latin name: Orlistat
ATX code: A08AB01
Active ingredient: orlistat (orlistat)
Producer: Obolensk Pharmaceutical Enterprise, CJSC (Russia), Zhejiang Haisan Pharmaceutical (China)
Description and photo updated: 2018-26-11
Prices in pharmacies: from 582 rubles.
Buy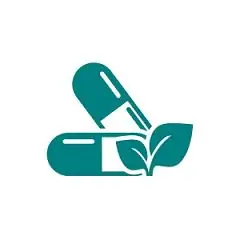 Orlistat is an inhibitor of lipases of the gastrointestinal tract.
Release form and composition
The drug is produced in the form of capsules: size No. 1, hard gelatinous, the body and cap are blue, the contents of the capsules are almost white or white granules (7 or 21 pieces in a blister strip, in a cardboard box 1, 2, 3, 4, 6, 12 packs).
1 capsule contains:
active substance: orlistat - 120 mg;
additional components: sodium carboxymethyl starch (sodium starch glycolate), microcrystalline cellulose, povidone, talc, sodium lauryl sulfate;
shell: titanium dioxide (E171), gelatin, patented blue dye.
Pharmacological properties
Pharmacodynamics
Orlistat is a specific inhibitor of gastrointestinal lipases. The mechanism of its active substance is due to the formation in the lumen of the small intestine and stomach of a covalent bond with the active serine center of pancreatic and gastric lipases. As a result, the enzyme, which has lost its activity, is not able to break down fats from food in the form of triglycerides (TG). In turn, unbroken TG cannot be absorbed, which leads to a decrease in the number of calories consumed by the body and contributes to a decrease in the patient's body weight.
Under the action of the drug, 24–48 hours after its administration, the concentration of fat in the feces increases. By reducing the fat depot, the product provides control of body weight.
For the effective action of the drug, its absorption into the systemic circulation is not required. When taking orlistat 3 times a day at 120 mg, the absorption of fats from food is blocked by approximately 30%.
Pharmacokinetics
The product is characterized by low absorption. After 8 hours after oral administration, unchanged orlistat cannot be determined in plasma, since its plasma level does not exceed 5 ng / ml. Systemic exposure to the substance is minimal. After oral administration of radiolabeled 14 C-orlistat at a dose of 360 mg, the maximum radioactivity in plasma was observed after about 8 hours. The content of unchanged orlistat was close to the detection limit (less than 5 ng / ml).
In the course of therapeutic studies, which included control of patient plasma samples, unchanged orlistat was detected in plasma irregularly and in low concentrations - less than 10 ng / ml. No signs of drug accumulation were found, which confirms its minimal absorption. In vitro, the active substance binds to plasma proteins by more than 99%, mainly with albumin and lipoproteins. The drug is able to penetrate into erythrocytes in minimal quantities.
The biotransformation of the substance occurs mainly in the wall of the gastrointestinal tract (GIT) with the formation of two metabolites - M1 (hydrolyzed four-membered lactone ring) and M3 (M1 with a split off N-formylleucine residue), which are pharmacologically inactive. In the course of studies on the background of oral administration of 14 C-orlistat, these 2 metabolites accounted for approximately 42% of the total radioactivity in plasma. Since M1 and M3 have an open beta-lactone ring in their structure, they exhibit very weak inhibitory activity against lipases - less than 1000 and 2500 times, respectively, compared to orlistat.
Due to the very low concentration of M1 and M3 in plasma (2-4 hours after taking therapeutic doses of orlistat, approximately 26 and 108 ng / ml, respectively) and extremely weak activity, these metabolites are classified as pharmacologically insignificant.
The half-life (T ½) of the main metabolite (M1) is about 3 hours, the second metabolite (M3) - 13.5 hours. In obese patients, the equilibrium concentration of the substance (C ss) of the M1 metabolite increases in proportion to the dose of orlistat. After a single oral dose 14C-orlistat at a dose of 360 mg by persons of normal body weight and obesity, unabsorbed orlistat was excreted mainly through the intestines. Also, the unchanged basic substance and its metabolites can be excreted in the bile. Approximately 97% of the dose of the radioactively labeled drug was excreted in the feces, including in unchanged form - 83%, the renal excretion of all substances did not exceed 2%. The period of complete elimination with feces and urine is 3-5 days. The process of elimination of the drug in patients with normal body weight and obesity is similar. According to limited data, T ½ of absorbed orlistat can be 1–2 hours.
Indications for use
obesity therapy, including the provision of weight loss and maintenance, in combination with a hypocaloric diet;
reducing the threat of re-weight gain after reaching its initial reduction.
The drug is recommended for obese patients with a body mass index (BMI) ≥ 30 kg / m² or patients with BMI ≥ 28 kg / m² in the presence of obesity-associated risk factors such as arterial hypertension, dyslipidemia, diabetes mellitus.
The calculation of BMI is carried out according to the following formula: M (M - body weight in kg) / P 2 (P - height in m).
Contraindications
Absolute:
cholestasis;
malabsorption syndrome;
age up to 18 years;
pregnancy and breastfeeding;
simultaneous use with cyclosporine;
hypersensitivity to any of the constituents of the drug.
Relative (take the remedy with caution):
nephrolithiasis (presence of calcium oxalate stones);
a history of hyperoxaluria.
Instructions for the use of Orlistat: method and dosage
The drug is used orally 3 times a day, 1 capsule (120 mg) during each main meal or not later than 1 hour after a meal. If the food does not contain fat, you can skip taking Orlistat.
Side effects
Gastrointestinal tract: very often - discomfort / pain in the abdomen, flatulence, loose stools, urgent urge to defecate, gas with some discharge, steatorrhea, oily discharge from the rectum, increased defecation (these undesirable effects are noted in the early stages of therapy, in the first 3 months, are mild and transient; the frequency of these reactions increases with an increase in the concentration of fat in food, in connection with which a diet is required, especially in relation to the amount of fat consumed); often - damage to the gums / teeth, bloating, soft stools, fecal incontinence, discomfort / pain in the rectum;
liver and biliary tract: extremely rarely - increased activity of transaminases and alkaline phosphatase, hepatitis;
immune system: rarely - rash, itching, urticaria, bronchospasm, angioedema, anaphylaxis;
respiratory system, chest and mediastinal organs: very often - upper respiratory tract infections; often - lower respiratory tract infections;
kidneys and urinary tract: often - infectious diseases of the urinary tract;
nervous system: very often - headaches;
others: very often - flu; often - anxiety, dysmenorrhea, weakness.
Overdose
Overdose cases have not been recorded.
With a single dose of Orlistat at a dose of 800 mg or when using it 3 times a day at a dose of up to 400 mg for 15 days, no significant side effects were observed by persons with normal body weight and obese.
If a severe overdose of orlistat has been established, medical supervision for 24 hours is recommended. According to research data, systemic reactions due to the lipase-inhibiting actions of the agent are rapidly reversible.
special instructions
During therapy, it is required to adhere to a balanced, low-calorie diet containing no more than 30% of calories in the form of fats, as well as enriched with vegetables and fruits.
Before taking Orlistat, it is necessary to exclude the possibility of an organic cause of obesity, such as hypothyroidism.
With a high level of fat in food (over 30% of the daily calorie content), the threat of the development of adverse reactions from the gastrointestinal tract is aggravated. The daily intake of protein, carbohydrates and fat should be evenly distributed among the three main meals.
In view of the fact that the drug reduces the absorption of some fat-soluble vitamins, during the treatment period, preparations containing these vitamins should be used in order to ensure a sufficient intake of the latter into the body.
Also, in obese patients, the concentration of beta-carotene and vitamin D may be lower than in those who are not overweight. It is recommended to take multivitamin preparations 2 hours before or 2 hours after taking Orlistat (for example, before bedtime). Patients who did not receive vitamin supplements during the first and second years of therapy showed a decrease in plasma vitamin concentration.
Patients undergoing treatment with orlistat against the background of constant and long-term use of warfarin need to monitor the blood coagulation parameters, since this combination may reduce the absorption of vitamin K.
In some patients, during the admission period, an increase in the content of oxalates in the urine is possible.
If you have anorexia nervosa or bulimia nervosa, the risk of Orlistat abuse is exacerbated.
The use of the drug in dosages above 120 mg 3 times a day does not lead to an additional therapeutic effect.
If, after the first 12 weeks of treatment, the decrease in body weight is less than 5% of the initial, it is required to consult a doctor about the advisability of further taking the drug.
Orlistat therapy should not be continued for more than 2 years.
Influence on the ability to drive vehicles and complex mechanisms
The drug does not affect the ability to drive vehicles or work with other complex and potentially dangerous machinery.
Application during pregnancy and lactation
During pregnancy, taking Orlistat is contraindicated, since there is no reliable clinical data confirming the safety of its use in pregnant women.
It is not known whether the drug is excreted in breast milk, therefore, taking the drug during breastfeeding is contraindicated.
Pediatric use
According to the instructions, Orlistat is not intended for use in pediatric practice.
With impaired renal function
In the presence of nephrolithiasis, it is recommended to take the drug with caution.
Drug interactions
phenytoin, amitriptyline, digoxin, sibutramine, fluoxetine, losartan, pravastatin, atorvastatin, oral contraceptives, glibenclamide, furosemide, nifedipine, ethanol, atenolol, captopril - no clinically significant interactions with or
ethanol, phenytoin (at a dose of 300 mg), digoxin (used in a single dose) - the pharmacokinetics of these substances do not change; no effect of ethanol on systemic exposure and pharmacodynamics (excretion of fats with feces) of orlistat is noted;
nifedipine (in the form of prolonged-release tablets) - the bioavailability of the drug does not change;
cyclosporine - its plasma level decreases, you should not take these drugs at the same time; if necessary, the combined use of cyclosporin is recommended to be used 2 hours before or after taking orlistat (constant monitoring of the level of cyclosporin in plasma is required);
acarbose - data on pharmacokinetic interaction are absent, simultaneous use is not recommended;
amiodarone - with this combination, there is a decrease in the content of amiodarone in plasma; combined reception with orlistat is possible only as prescribed by a doctor;
indirect anticoagulants (including warfarin) - a decrease in the level of prothrombin and a change in the value of the indicator of the international normalized ratio (INR) is possible, as a result of this, INR control is required;
beta-carotene - its absorption is reduced by 30%;
pravastatin - the plasma concentration of this substance increases (by 30%) and bioavailability, which leads to an increase in the lipid-lowering effect;
vitamin E (in the form of tocopherol acetate) - its absorption decreases by about 60%;
oral antidiabetic drugs (sulfonylurea / metformin derivatives), insulin - it may be necessary to reduce the dosage of these drugs due to the possible improvement in metabolism in patients with diabetes mellitus;
oral contraceptives - a decrease in their bioavailability is possible (due to the indirect effect of orlistat), against the background of acute diarrhea, it is recommended to use additional types of contraception.
Analogs
Orlistat's analogues are: Listata Mini, Orsoten, Listata, Xenalten Slim, Orsoten Slim, Xenical, Xsenalten Logo, Orliksen 120, Orliksen 60, Alli, Xsenalten Light.
Terms and conditions of storage
Store out of the reach of children, protected from light and moisture, at a temperature not exceeding 25 ° C.
Shelf life is 2 years.
Terms of dispensing from pharmacies
Dispensed by prescription.
Reviews about Orlistat
Patients taking the drug leave mostly positive reviews about Orlistat. Many people note that after a course of therapy, they managed to significantly lose weight, while there were no special manifestations of adverse reactions of the drug. The drug, according to reviews, acts slowly but steadily, allowing you to lose 10 kg of weight in about six months. Patients also recommend that during the treatment period, it is imperative to correct eating behavior and choose the right program to combat obesity under the supervision of an experienced specialist.
However, there are also reviews and dissatisfied patients, which indicate an insufficient effect of the drug or a complete lack of a positive result from the therapy. There are also quite a few complaints about the development of undesirable effects of orlistat, usually in the form of stomach discomfort, flatulence, loose uncontrolled stools, and excessive weakness. It is noted that the occurrence of severe adverse reactions in some cases was the reason for the withdrawal of the drug.
Orlistat price in pharmacies
There is no reliable information on the price of Orlistat, since at the moment the drug is not available in pharmacies.
Orlistat: prices in online pharmacies
Drug name
Price
Pharmacy
Orlistat capsules 60mg 42 pcs.
582 r
Buy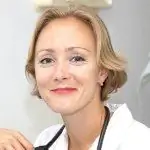 Anna Kozlova Medical journalist About the author
Education: Rostov State Medical University, specialty "General Medicine".
Information about the drug is generalized, provided for informational purposes only and does not replace the official instructions. Self-medication is hazardous to health!
Popular by topic