Table of contents: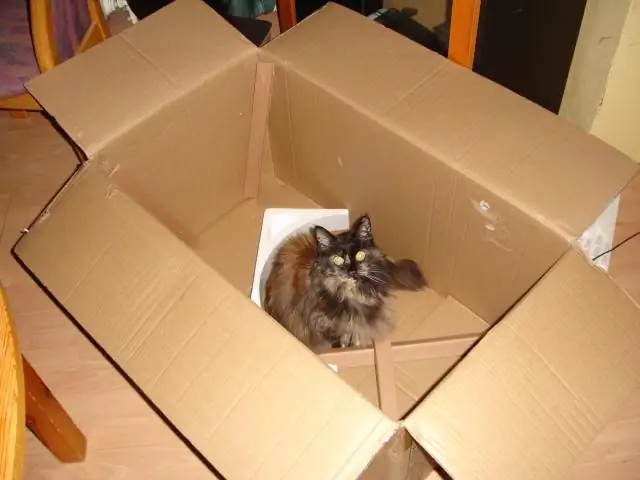 Ritmonorm
Ritmonorm: instructions for use and reviews
1. Release form and composition
2. Pharmacological properties
3. Indications for use
4. Contraindications
5. Method of application and dosage
6. Side effects
7. Overdose
8. Special instructions
9. Application during pregnancy and lactation
10. Use in childhood
11. In case of impaired renal function
12. For violations of liver function
13. Use in the elderly
14. Drug interactions
15. Analogs
16. Terms and conditions of storage
17. Terms of dispensing from pharmacies
18. Reviews
19. Price in pharmacies
Latin name: Rytmonorm
ATX code: C01BC03
Active ingredient: propafenone (Propafenone)
Manufacturer: Abbott GmbH & Co. KG (Abbott, GmbH & Co. KG) (Germany)
Description and photo update: 2019-26-08
Prices in pharmacies: from 459 rubles.
Buy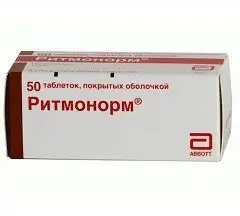 Ritmonorm is a drug that has an antiarrhythmic effect, a β-blocker.
Release form and composition
Ritmonorm is produced in the form of film-coated tablets: biconvex, round, white or almost white, on one side there is an engraving "150" (in blisters of 10 pieces, in a cardboard box there are five blisters).
Composition for 1 tablet:
active substance: propafenone hydrochloride - 150 mg;
auxiliary components: corn starch, hypromellose 2910, croscarmellose sodium, magnesium stearate, microcrystalline cellulose, water;
film shell: macrogol 6000, titanium dioxide, macrogol 400, hypromellose 2910.
Pharmacological properties
Pharmacodynamics
Ritmonorm is an antiarrhythmic drug.
The active substance of the drug - propafenone, has a membrane-stabilizing effect, a weakly expressed β-adrenergic blocking activity (class II) and the properties of a sodium channel blocker (class IC).
It slows down the growth of the action potential, thereby reducing the speed of the impulse (has a negative dromotropic effect). As a result of therapy, the refractory period in the atrium, ventricles and AV node is lengthened. Propafenone also lengthens the refractory period in accessory pathways in patients with Wolff-Parkinson-White (WPW) syndrome.
Pharmacokinetics
Propafenone is a racemic mixture of S-propafenone and R-propafenone.
C max (maximum concentration of the substance) of propafenone in blood plasma after oral administration is created in 2-3 hours. Undergoes a saturable and significant presystemic biotransformation with the help of the isoenzyme CYP2D6 (the effect of primary passage through the liver), which determines the relationship between the absolute bioavailability of propafenone, as well as the dose and dosage form of Ritmonorm. Although food intake leads to an increase in bioavailability and C max in blood plasma with a single dose, prolonged use of propafenone with food does not significantly affect bioavailability.
Propafenone is rapidly distributed in the body. V d (volume of distribution) at equilibrium is in the range of 1.9–3 l / kg. The degree of binding of propafenone to blood plasma proteins is determined by the concentration and decreases from 97.3 to 91.3% when administered at a dose of 0.25 and 100 ng / ml, respectively.
There are two genetic pathways for the metabolism of a substance. In more than 90% of patients, Ritmonorm is rapidly and significantly metabolized, T 1/2 (half-life) is in the range of 2-10 hours (the so-called rapid metabolizers). In this group of patients, propafenone is metabolized to form two active metabolites - N-depropropafenone (norpropafenone) - with the participation of CYP3A4 and CYP1A2 isoenzymes, and 5-hydroxypropafenone - using the CYP 2D6 isoenzyme.
In 10% of cases, the metabolism is slower, since 5-hydroxypropafenone is not formed or is formed in small quantities (the so-called slow metabolizers). In this group of patients, T 1/2 is 10–32 hours. The clearance of the substance is 0.67–0.81 l / h / kg.
Since the equilibrium state of pharmacokinetic parameters is achieved 3-4 days after taking Ritmonorm in all patients, a single dosage regimen is used for all groups of patients.
The pharmacokinetics of propafenone with significant metabolism with a cycle of saturated hydroxylation and the participation of the CYP2D6 isoenzyme is non-linear, with slow metabolism - linear.
The pharmacokinetic processes of propafenone have significant individual variability. This is mainly due to the effect of the primary passage through the liver, as well as to the nonlinearity of pharmacokinetics with significant metabolism. Due to the variability of the concentration of propafenone in the blood, careful titration of the dose and monitoring of the electrocardiographic and clinical signs of the action of Ritmonorm are required.
In elderly patients in the absence of impaired renal function, the content of propafenone varies greatly and does not differ significantly from that in healthy young patients. In this case, the amount of 5-hydroxypropafenone is approximately the same, and the content of propafenone glucuronides is twice as high.
In case of impaired renal function, cumulation of glucuronide metabolites is noted. In this group of patients, therapy should be carried out with caution.
T 1/2 and oral bioavailability in patients with impaired liver function increases, which requires dose adjustment.
Indications for use
severe ventricular paroxysmal tachyarrhythmia, which is life-threatening;
paroxysmal supraventricular tachyarrhythmias, including supraventricular tachycardia in patients with paroxysmal atrial fibrillation and / or Wolff-Parkinson-White syndrome, as well as AV nodal tachycardia.
Contraindications
Absolute:
severe forms of COPD (chronic obstructive pulmonary disease);
serious organic changes in the myocardium (for example, cardiogenic shock, severe arterial hypotension, SSS (sick sinus syndrome), refractory CHF (chronic heart failure) with left ventricular ejection less than 35%, severe bradycardia, distal block, bundle branch block or AV- blockade (in patients without artificial pacemakers), atrial conduction disturbance);
myasthenia gravis;
myocardial infarction suffered by the patient within the last three months;
pronounced changes in water and electrolyte balance;
Brugada syndrome;
children and adolescents less than 18 years old;
concomitant use with ritonavir;
hypersensitivity to any of the components of Ritmonorm.
Relative (Ritmonorm is prescribed with caution):
organic changes in the myocardium;
paroxysmal atrial fibrillation;
impaired renal and / or hepatic function;
obstructive respiratory diseases, including bronchial asthma;
elderly age;
the presence of a pacemaker in patients;
During pregnancy and breastfeeding.
Instructions for the use of Ritmonorm: method and dosage
Ritmonorm tablets are taken orally, swallowed whole and washed down with a sufficient amount of liquid.
The dose is selected individually, taking into account the tolerability and effectiveness of the drug.
Treatment should be started in a hospital setting. All antiarrhythmic drugs are canceled beforehand. During therapy, it is necessary to monitor the electrocardiogram, blood pressure and determine the width of the QRS complex.
With a significant expansion of the QRS complex and AV-blockade, it is recommended to reduce the dose.
For adult patients weighing 70 kg or more, Ritmonorm is prescribed in an initial dose of 150 mg three times a day. In the future, at intervals of at least 3-4 days, it is possible to increase the dose to 300 mg twice a day, and if necessary, up to 300 mg three times a day (this is the maximum daily dose). For patients weighing less than 70 kg, the drug is prescribed in lower doses. Dose increases begin no earlier than 3-4 days of therapy.
In elderly patients, treatment is carried out strictly under the supervision of a physician. An increase in the dose of Ritmonorm begins no earlier than after 5-8 days of therapy.
In case of impaired liver and / or kidney function, the dose of Ritmonorm is titrated under the control of an electrocardiogram and careful clinical observation.
Side effects
immune system: frequency unknown - hypersensitivity (manifested by skin rash, blood dyscrasia, cholestasis);
lymphatic system and blood: infrequently - a decrease in the number of platelets; frequency unknown - a decrease in the number of leukocytes and granulocytes, agranulocytosis;
nervous system: very often - dizziness; often - a change in taste, headaches; infrequently - paresthesia, impaired coordination of movements, fainting; frequency unknown - anxiety, extrapyramidal disorders, convulsions;
psyche: often - sleep disturbance, increased anxiety; infrequently - nightmares in a dream; frequency unknown - confusion and impaired consciousness;
sense organs: often - reduced vision clarity; infrequently - vertigo;
metabolism and nutrition: infrequently - decreased appetite;
gastrointestinal tract: often - constipation, diarrhea, nausea, vomiting, dryness of the oral mucosa, abdominal pain; infrequently - increased gas production, bloating; frequency unknown - diseases of the gastrointestinal tract and the urge to vomit;
liver and biliary tract: often - liver dysfunction; frequency unknown - hepatitis, cholestasis, jaundice, hepatocellular disorders;
respiratory system: often - rapid and labored breathing;
cardiovascular system: very often - palpitations, impaired conduction in the heart; often - tachycardia, bradycardia, sinus bradycardia, atrial flutter; infrequently - arrhythmia, ventricular tachycardia, a marked decrease in blood pressure; frequency unknown - orthostatic hypotension, decreased heart rate, heart failure, ventricular fibrillation;
connective and musculoskeletal tissue: frequency unknown - lupus-like syndrome;
skin and subcutaneous tissues: infrequently - skin rash and itching, erythema, urticaria;
genitals: infrequently - ED (erectile dysfunction); frequency unknown - decrease in sperm count (reversible);
general disorders: often - weakness, fever, fatigue, chest pain.
Overdose
The main symptoms of an overdose:
extracardiac symptoms: often - dryness of the oral mucosa, headache, dizziness, blurred vision, tremor, paresthesia, constipation, nausea; in very rare cases, convulsions. There is also information about a fatal case. In severe poisoning, drowsiness, clonic-tonic seizures, paresthesia, respiratory arrest and coma may develop;
from the myocardium: ventricular flutter, ventricular tachycardia, AV block, expansion of the QRS complex, lengthening of the PQ interval, suppression of sinus node automatism, ventricular fibrillation. Decreased contractility (negative inotropic effect) can cause a pronounced decrease in blood pressure, which in severe cases can lead to collapse.
Removal of propafenone from the body by hemoperfusion is ineffective. Hemodialysis is unproductive, which is associated with a large V d and a high degree of binding to blood plasma proteins (> 95%).
It is shown that general urgent measures are carried out; monitoring of vital signs in the intensive care unit and their correction, if necessary, is required.
Defibrillation and infusion of isoproterenol and dopamine are recommended to control heart rate and blood pressure. Convulsions should be treated with intravenous diazepam.
Also, in some cases, general supportive measures are necessary, including chest compressions and connection to a respirator.
special instructions
Propafenone is able to detect the asymptomatic course of Brugada syndrome, causing brugada-like changes on the electrocardiogram. Immediately after the start of treatment, it is recommended to conduct an examination to exclude Brugada syndrome and the corresponding changes in the ECG.
In patients with pacemakers, their reprogramming may be required, since Ritmonorm can affect the frequency threshold and the sensitivity threshold of artificial pacemakers.
Influence on the ability to drive vehicles and complex mechanisms
During the period of using Ritmonorm, it is necessary to refrain from driving a car, as well as engaging in other activities that require a high concentration of attention and a quick reaction.
Application during pregnancy and lactation
According to the instructions, Ritmonorm during pregnancy / lactation should be used exclusively under medical supervision in cases where the expected benefit outweighs the possible risk. Propafenone crosses the placental barrier. The concentration of the substance in the umbilical cord is approximately 30% of the concentration in the mother's blood.
No targeted studies have been conducted on the penetration of propafenone into breast milk. But there is limited data on the release of the substance during lactation. Therefore, during the period of breastfeeding, Ritmonorm must be used with caution.
Pediatric use
Therapy with Ritmonorm is contraindicated in patients under 18 years of age (the safety profile has not been studied).
With impaired renal function
Impairment of renal function is a relative contraindication to the use of Ritmonorm and, due to the possible cumulation of propafenone, requires correction of the dosage regimen under close monitoring of clinical parameters and electrocardiogram (ECG).
For violations of liver function
Hepatic dysfunction is a relative contraindication to the use of Ritmonorm and, due to the possible cumulation of propafenone, requires correction of the dosage regimen under close monitoring of clinical parameters and ECG.
Use in the elderly
Therapy with Ritmonorm in elderly patients should be carried out with caution.
Drug interactions
When combined with local anesthetics and other agents that reduce myocardial contractility and / or slow down the heart rate, side effects may increase.
When taken together with venlafaxine, metoprolol, propranolol, cyclosporine, digoxin, desipramine and theophylline, the plasma concentrations of these drugs may increase, which requires a dose reduction of the listed drugs.
With the simultaneous use of Ritmonorm with cimetidine, erythromycin, ketoconazole, quinidine and grapefruit juice, an increase in the plasma concentration of propafenone is possible.
Concomitant use of amiodarone can lead to repolarization and conduction disturbances and be accompanied by a proarrhythmogenic effect.
When co-administered with lidocaine, the risk of developing side effects of lidocaine from the central nervous system increases; with rifampicin - a decrease in the concentration of propafenone and a decrease in its antiarrhythmic activity is possible; with indirect anticoagulants - prolongation of prothrombin time is possible; with paroxetine or fluoxetine - the concentration of propafenone may increase and the desired therapeutic effect will be achieved with the use of lower doses of the drug.
Analogs
Ritmonorm analogs are: Propafen, Propanorm, Ritmocard, Propafenone.
Terms and conditions of storage
Store out of the reach of children at a temperature of 15-25 ° C.
The shelf life is 5 years.
Terms of dispensing from pharmacies
Dispensed by prescription.
Reviews about Ritmonorm
Patients leave rather contradictory comments about Ritmonorm. Some of them are pleased with its effectiveness. Others note that the drug does not have the claimed therapeutic effect. The development of side effects is rarely reported.
Price for Ritmonorm in pharmacies
Approximate price for Ritmonorm (150 mg film-coated tablets) per pack of 50 pcs. is 371-597 rubles.
Ritmonorm: prices in online pharmacies
Drug name
Price
Pharmacy
Ritmonorm 150 mg film-coated tablets 50 pcs.
459 r
Buy
Ritmonorm tablets p.p. 150mg 50 pcs.
RUB 478
Buy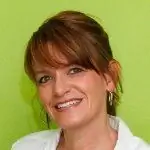 Maria Kulkes Medical journalist About the author
Education: First Moscow State Medical University named after I. M. Sechenov, specialty "General Medicine".
Information about the drug is generalized, provided for informational purposes only and does not replace the official instructions. Self-medication is hazardous to health!
Popular by topic