Table of contents: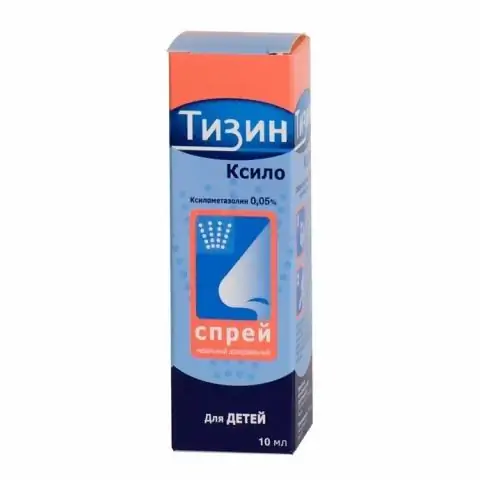 Video: Rinomaris - Instructions For Using The Spray, Price, Reviews, Analogues
Rhinomaris
Rinomaris: instructions for use and reviews
1. Release form and composition
2. Pharmacological properties
3. Indications for use
4. Contraindications
5. Method of application and dosage
6. Side effects
7. Overdose
8. Special instructions
9. Application during pregnancy and lactation
10. Use in childhood
11. Drug interactions
12. Analogs
13. Terms and conditions of storage
14. Terms of dispensing from pharmacies
15. Reviews
16. Price in pharmacies
Latin name: Rhinomaris
ATX code: R01AA07
Active ingredient: xylometazoline (xylometazoline)
Manufacturer: Jadran Galenski Laboratorij (Republic of Croatia)
Description and photo updated: 22.11.2018
Prices in pharmacies: from 116 rubles.
Buy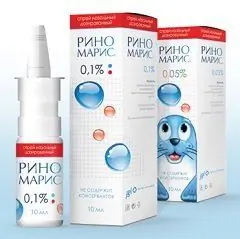 Rhinomaris is an anti-congestive drug for topical use in ENT practice.
Release form and composition
Rinomaris is produced in the form of a nasal spray 0.05% and 0.1%: a clear, colorless, odorless solution (10 ml in a plastic bottle equipped with a dispensing spray device and a protective propylene cap, in a cardboard box 1 bottle).
1 ml of solution contains:
active substance: xylometazoline hydrochloride - 5 or 10 mg;
additional components: purified water, potassium dihydrogen phosphate, water of the Adriatic Sea.
Pharmacological properties
Pharmacodynamics
Xylometazoline, the active ingredient of the drug, exhibits an alpha-adrenomimetic effect - leading to a narrowing of the blood vessels of the nasal mucosa, helps to eliminate hyperemia and edema of the nasopharyngeal mucosa.
Against the background of rhinitis, a decongestant improves nasal breathing. When used in therapeutic concentrations, it does not cause hyperemia and irritation of the mucous membrane. The effect of xylometazoline is noted a few minutes after its intranasal administration and lasts for 12 hours.
The sterilized seawater included in the preparation provides for the liquefaction of mucus, as well as the normalization of its production in the goblet cells of the nasal mucosa, thereby maintaining the normal physiological state of the mucous membrane. Thanks to the trace elements contained in the spray, the function of the ciliated epithelium is improved, which in turn reduces the risk of developing adverse local reactions, including dryness and / or irritation of the nasopharyngeal mucosa.
Pharmacokinetics
When used topically, the product is practically not absorbed. Since the plasma concentrations of the active substance are extremely small, it is not possible to determine them by modern analytical methods.
Indications for use
allergic rhinitis (hay fever);
acute respiratory diseases (ARI) with symptoms of rhinitis (runny nose);
eustachitis;
sinusitis;
otitis media (in order to reduce swelling of the nasopharyngeal mucosa).
The use of Rinomaris spray is also recommended during preparation for diagnostic procedures in the nasal passages.
Contraindications
tachycardia;
arterial hypertension;
severe atherosclerosis;
thyrotoxicosis;
atrophic rhinitis;
glaucoma;
history of surgical interventions on the meninges;
age up to 6 years - for 0.1% spray, up to 2 years - for 0.05% spray;
hypersensitivity to the components of the product.
Rinomaris spray should be used with caution in patients with diabetes mellitus or angina pectoris (ischemic heart disease).
Instructions for the use of Rinomaris: method and dosage
According to the instructions, Rinomaris is used intranasally. A single dose of the drug is 1 injection into each nasal passage.
The recommended frequency of administration of the spray, depending on the age of the patient:
spray 0.05%: children 2-6 years old - 1-2 times a day, children over 6 years old - 2-3 times a day;
spray 0.1%: children over 6 years old and adults - 2-3 times a day.
You should not use Rinomaris more than 4 times a day, the duration of treatment can vary from 5 to 7 days.
Side effects
cardiovascular system: increased blood pressure (blood pressure), tachycardia, palpitations, arrhythmias;
nervous system: insomnia, headache; against the background of long-term therapy with high doses - depression;
respiratory system: with prolonged and / or frequent use - sneezing, tingling, burning, dryness and / or irritation of the nasopharyngeal mucosa, swelling of the nasal mucosa, hypersecretion
others: visual impairment, vomiting
Overdose
In case of an overdose of Rinomaris, an increase in the severity of side reactions may be observed. Treatment for this condition is symptomatic.
special instructions
Before the direct introduction of Rinomaris, it is required to clear the nasal passages.
The product is not recommended for use over a long period, for example, in the treatment of chronic rhinitis.
Influence on the ability to drive vehicles and complex mechanisms
It should be borne in mind that when xylometazoline is used in excessively large doses, it may have a negative effect on the ability to drive vehicles or complex equipment.
Application during pregnancy and lactation
During pregnancy and lactation, the drug should be used only after a thorough assessment of the ratio of the expected benefits of therapy for the woman and the possible risk to the health of the fetus / child. Pregnant and breastfeeding women should not exceed the recommended doses.
Pediatric use
Nasal spray 0.1% is contraindicated in children under 6 years old, spray 0.05% - in children under 2 years old.
Drug interactions
Xylometazoline is incompatible with tricyclic antidepressants and monoamine oxidase (MAO) inhibitors.
Analogs
Rinomaris analogs are: Grippostad Rino, Doctor Theiss Rinotays, Galazolin, Influrin, Zvezdochka Noz, Dlyanos, Xylometazolin, Xylometazolin-SOLOpharm, Xylometazolin-Betalek, Nosolin, Xymelin Eco, Otrivinosilo, Xymelin, Tizin Xylo, Suprima-NOZ, Tizin, Espazolin, Evkazolin Aqua.
Terms and conditions of storage
Keep out of the reach of children at a temperature not exceeding 25 ° C.
Shelf life is 2 years.
Terms of dispensing from pharmacies
Available without a prescription.
Reviews about Rinomaris
According to many reviews, Rinomaris is an effective remedy that very quickly and gently removes swelling of the mucous membranes and nasal congestion in adults and children. Patients indicate that by washing and moisturizing the nasal passages, the drug does not irritate or dry the nasopharyngeal mucosa. The advantages of the product also include the presence of sea water in its composition.
However, some patients find that the drug, by temporarily relieving symptoms, does not treat the common cold. Also, the disadvantages of Rinomaris include the possible development of addiction and the appearance of side effects (insomnia, vomiting, increased blood pressure).
Rinomaris price in pharmacies
The approximate price for Rinomaris can be:
nasal spray 0.05%: 10 ml - 120 rubles, 15 ml - 140 rubles;
nasal spray 0.1%: 15 ml - 170 rubles.
Rinomaris: prices in online pharmacies
Drug name
Price
Pharmacy
Rinomaris 0.05% nasal spray dosed 10 ml 1 pc.
116 RUB
Buy
Rhinomaris 0.05% nasal spray dosed 15 ml 1 pc.
123 r
Buy
Rhinomaris 0.1% nasal spray dosed 15 ml 1 pc.
126 RUB
Buy
Rinomaris nasal spray. 0.1% fl. 15ml
172 r
Buy
Rinomaris nasal spray. 0.05% fl. 15ml
173 r
Buy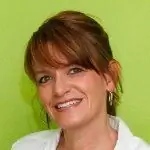 Maria Kulkes Medical journalist About the author
Education: First Moscow State Medical University named after I. M. Sechenov, specialty "General Medicine".
Information about the drug is generalized, provided for informational purposes only and does not replace the official instructions. Self-medication is hazardous to health!
Popular by topic