Table of contents: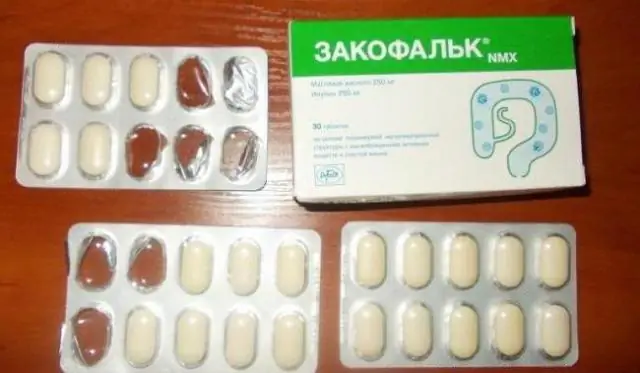 Video: Respibron - Instructions For Use, Price, Reviews, Tablet Analogs
Respibron
Respibron: instructions for use and reviews
1. Release form and composition
2. Pharmacological properties
3. Indications for use
4. Contraindications
5. Method of application and dosage
6. Side effects
7. Overdose
8. Special instructions
9. Application during pregnancy and lactation
10. Use in childhood
11. Drug interactions
12. Analogs
13. Terms and conditions of storage
14. Terms of dispensing from pharmacies
15. Reviews
16. Price in pharmacies
Latin name: Respibron
ATX code: J07AX
Active ingredient: bacterial lysate, including strains of pyogenic streptococcus, streptococcus viridans, Staphylococcus aureus, Neisseria cataralis, Klebsiella pneumonia, Klebsiella ozena, Haemophilus influenzae, pneumococcus pneumococcus (bacterial lysates Streptococcus pyrtoeccus pneumococcus, pneumococcus pneumococcus pneumoniae ozaenae, Haemophilus influenzae B, Streptococcus pneumoniae)
Manufacturer: Bruschettini S. R. L., Italy (Bruschettini SRL, Italy) (Italy); Lallemand Pharma International (Switzerland)
Description and photo update: 2019-10-07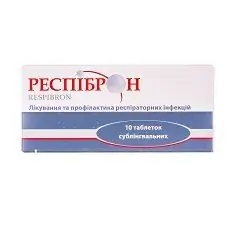 Respibron is an immunomodulatory drug that affects the respiratory system.
Release form and composition
The drug is produced in the form of sublingual tablets: light cream in color, round, flat, on one of the sides there is a dividing line, have a specific smell, the presence of darker or lighter structural inclusions is allowed (10 pcs. In blisters, in a cardboard box 1 or 3 blisters and instructions for the use of Respibron).
1 tablet contains:
active substance: 7 mg of bacterial lysate [including lyophilized powder Streptococcus pyogenes, Streptococcus viridans, Klebsiella pneumoniae, Staphylococcus aureus, Haemophilus influenzae B, Neisseria catarrhalis, Klebsiella ozaenae, Diplococcus pneumoniae, in an amount of 6 × 10 9 CFU (colony forming units) and the lysate Streptococcus pneumoniae 6 × 10 9 CFU (which contains 1 × 10 9 CFU of the following types - TY1 / EQ11, TY2 / EQ22, TY3 / EQ14, TY5 / EQ15, TY8 / EQ23 and TY47 / EQ24)] and 43 mg glycol (for the lyophilization process) - 50 mg;
auxiliary components: essence of menthol powder, microcrystalline cellulose, hydrated colloidal silicon dioxide, magnesium stearate, ammonium glycyrrhizinate, dibasic calcium phosphate.
Pharmacological properties
Pharmacodynamics
Respibron is a specific immunomodulatory drug based on bacterial lysate. Against the background of its use, there is an increase in the number of secretory and serum antibodies in the body, which contribute to an increase in the activity of cellular and humoral immunity, a decrease in the frequency of occurrence of respiratory infections and their severity.
The mechanism of action of bacterial lysate is due to the activation of nonspecific resistance and specific immunity.
The action of the membrane antigens included in the preparation activates macrophages, dendritic cells, neutrophils, induction of phagocytosis and cell lysis, contributing to the activation of nonspecific resistance.
Activation of specific immunity occurs due to an increase in the level of T-lymphocytes and effector CD4 and CD8 B-lymphocytes, interleukins (IL) -2, serum immunoglobulins of classes A, M, G and secretory immunoglobulin class A (slgA). The achieved improvement in immunity lasts for several years.
The therapeutic effect of Respibron allows you to avoid taking antibiotics in the treatment of acute respiratory pathologies.
Pharmacokinetics
The drug is well absorbed through the mucous membrane of the mouth. It is assumed to be completely metabolized in the body.
Indications for use
The use of Respibron is indicated for the prevention or treatment of the following subacute and acute respiratory diseases (including as part of complex therapy and in combination with antibiotics):
upper respiratory tract (mouth and nose, nasopharynx, pharynx): all types of rhinitis, sinusitis, tonsillitis, laryngitis, tonsillitis, pharyngitis, epiglottitis, flu;
lower respiratory tract (larynx, trachea, bronchi): tracheitis, bronchitis, tracheobronchitis, bronchiectasis, lung obstruction.
In addition, Respibron can be prescribed as a prophylaxis for complications after illness and often ill children.
Contraindications
Absolute:
I trimester of pregnancy;
children's age up to two years;
hypersensitivity to the components of the drug.
In the II and III trimester of pregnancy and during breastfeeding, the use of Respibron is possible if, according to the doctor, the effect of therapy for the mother is higher than the possible risks for the fetus and child.
Respibron, instructions for use: method and dosage
Respibron tablets are intended for sublingual administration by placing and holding under the tongue until completely absorbed.
After resorption of the tablet, food should not be taken for 0.5 hour.
When treating small children, the tablet can be dissolved in a little water.
The doctor determines the dose and duration of treatment individually.
Recommended dosage regimen:
treatment of acute respiratory diseases: 1 pc. a day for 10 days. If desired, taking the drug can be continued until the symptoms disappear completely;
prevention of respiratory pathologies: 1 pc. a day for 10 days. Then, with an interval of 20 days, the course should be repeated 2 more times. The total duration of the preventive course is 90 days.
Side effects
In rare cases, during therapy with Respibron, the development of allergic reactions, including in the form of itching and rashes, is possible.
Overdose
Overdose symptoms have not been established.
special instructions
Prophylactic and therapeutic administration of the drug in children should be started only after consulting a doctor.
Application during pregnancy and lactation
The use of Respibron tablets is contraindicated during pregnancy planning and in the first trimester of gestation.
Women of childbearing age need to use reliable contraceptive methods while taking the drug.
In the II and III trimester of pregnancy and during breastfeeding, taking the drug is possible only as directed by a doctor.
Pediatric use
The use of Respibron for the treatment of children under the age of two is contraindicated.
Drug interactions
With the simultaneous use of the drug with other drugs / agents, including antibiotics, the interaction has not been established.
Analogs
Analogs of Respibron are Broncho-Munal, Ismigen, DTP-Biolek, Staphylococcal Anatoxin, Tetrakt-Hib, Solkotrikhovak, Staphylococcal vaccine, Gonococcal vaccine, etc.
Terms and conditions of storage
Keep out of the reach of children.
Store at temperatures up to 25 ° C.
The shelf life is 3 years.
Terms of dispensing from pharmacies
Available without a prescription.
Reviews about Respibron
Basically, reviews about Respibron are left by parents who gave pills to their children to strengthen the immune system. Many were satisfied with the effect received from the therapy, the effectiveness in the formation and strengthening of the child's immunity, the absence of unwanted reactions. The drug is effective for often and long-term ill children, increasing their endurance in relation to diseases such as ARVI, tonsillitis, and other respiratory infections. After the course, children go to the garden for a long time and do not get sick.
Other parents argue that Respibron is useless and does not help at all, in addition, some are sure that the effect of the drug is poorly understood.
There are occasional complaints that the tablets are not tasty. In assessing the cost of the drug, everyone is unanimous, calling it expensive.
Respibron price in pharmacies
The price of Respibron for a package containing 10 tablets can range from 1,550 rubles.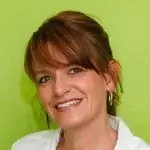 Maria Kulkes Medical journalist About the author
Education: First Moscow State Medical University named after I. M. Sechenov, specialty "General Medicine".
Information about the drug is generalized, provided for informational purposes only and does not replace the official instructions. Self-medication is hazardous to health!
Popular by topic