Table of contents: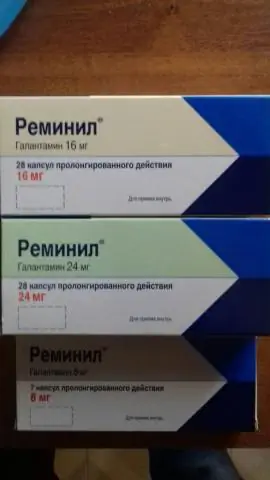 Video: Reminil - Instructions For Use, Tablets, Capsules, Analogs, Reviews, Price
Reminyl
Reminil: instructions for use and reviews
1. Release form and composition
2. Pharmacodynamics and pharmacokinetics
3. Indications for use
4. Contraindications
5. Method of application and dosage
6. Side effects
7. Overdose
8. Special instructions
9. Use in childhood
10. In case of impaired renal function
11. For violations of liver function
12. Drug interactions
13. Analogs
14. Terms and conditions of storage
15. Terms of dispensing from pharmacies
16. Reviews
17. Price in pharmacies
Latin name: Reminyl
ATX code: N06DA04
Active ingredient: Galantamine (Galantamine)
Manufacturer: Janssen-Cilag (Italy)
Description and photo updated: 2019-30-07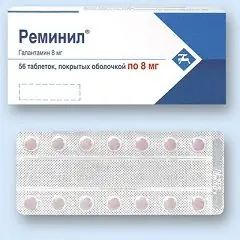 Reminil is an anticholinesterase drug that improves cognitive function in Alzheimer's type dementia.
Release form and composition
Reminil dosage forms:
Film-coated tablets: biconvex, round, engraved on one side "JANSSEN": 4 mg each - almost white or white, engraved on the other side - "G4"; 8 mg each - pink, engraved on the other side - "G8"; 12 mg - orange-brown color, engraving on the other side - "G12" (14 pcs. in blisters, 1, 2 or 4 blisters in a cardboard box);
Sustained-release capsules: hard gelatinous, with an opaque body; capsules contain almost white or white granules; 8 mg each - size No. 4, white cap with "G8" symbol; 16 mg each - size No. 2, light pink cap with the symbol "G16"; 24 mg each - size No. 1, pinkish-brown cap with the symbol "G24" (300 pcs. in polyethylene bottles, 1 bottle in a cardboard box; 7 pcs. in blisters, 1 or 4 blisters each (8 mg), or 4, 8 or 12 blisters (16 mg each), or 2, 4, 8 or 12 blisters (24 mg each) in a cardboard box).
Composition of 1 film-coated tablet:
Active substance: galantamine - 4, 8 or 12 mg (galantamine hydrobromide - 5.127 / 10.254 / 15.38 mg);
Auxiliary components: microcrystalline cellulose, lactose monohydrate (premix in a ratio of 25% and 75%, respectively), magnesium stearate, crospovidone, anhydrous colloidal silicon dioxide;
Sheath: hypromellose 2910 (viscosity 5 mPa × s), propylene glycol, titanium dioxide (E171), talc; additionally: 4 mg each - yellow iron oxide (E172); 8 mg each - red iron oxide (E172); 12 mg each - red iron oxide (E172), orange-yellow dye S (E110).
Composition of 1 capsule of prolonged action:
Active ingredient: galantamine - 8, 16 or 24 mg (in the form of hydrobromide);
Auxiliary components: ethyl cellulose 20 mPa × s, macrogol 400, sugar spheres (corn starch, sucrose), hypromellose 2910 5 mPa × s, diethyl phthalate;
Shell: gelatin, titanium dioxide; additionally: 16 mg each - red iron oxide; 24 mg each - red and yellow iron oxide.
Pharmacodynamics and pharmacokinetics
Galantamine is a reversible, selective, competitive inhibitor of the enzyme acetylcholinesterase. It also enhances the action of acetylcholine on nicotinic receptors. Due to the increased activity of the cholinergic system, it is possible to improve cognitive functions in patients with Alzheimer's disease.
Galantamine is characterized by a moderate volume of distribution (V d) and slow clearance. The elimination of galantamine is biexponential. The final half-life is 7-8 hours. After a single oral administration of 8 mg of Reminil, it is rapidly absorbed from the gastrointestinal tract, the maximum concentration of galantamine is reached after 1.2 hours. The absolute oral bioavailability of the active ingredient is 88.5%. Taking the drug with food slows down its absorption, but this does not affect the amount of galantamine absorbed.
The main metabolic pathways of Reminil are O-demethylation, N-demethylation, N-oxidation, epimerization, and glucuronization. The amount of radioactive substances excreted in feces and urine did not differ in patients with slow and fast metabolism.
In the plasma of people with a slow and fast metabolism, the main part of radioactive substances is unchanged galantamine and its glucuronide. In people with a rapid metabolism, the glucuronide O-desmethylgalantamine is also found in plasma. After repeated administration of galantamine, norgalantamine was found in plasma, but its amount was no more than 10% of the amount of galantamine.
Clinical trials have shown that in people with Alzheimer's disease, the plasma concentration of galantamine is 30-40% higher than in healthy young people.
In patients with mildly impaired liver function, pharmacokinetic parameters are similar to those in healthy people. With moderate impairment of liver function, the half-life and AUC of galantamine increase by about 30%.
As the CC (creatinine clearance) decreases, the excretion of galantamine decreases. In case of moderate renal dysfunction (CC 52-104 ml / min), the plasma concentration of galantamine increases by 38%, in severe renal impairment (CC 9-51 ml / min) - by 67% compared with healthy individuals of the same weight and age (with CC more than 121 ml / min).
The degree of binding of galantamine to plasma proteins is about (17.7 ± 0.8)%. In whole blood, it is found mainly in plasma (39%) and in corpuscles (52.7%). Only 8.4% of galantamine binds to plasma proteins.
Indications for use
According to the instructions, Reminil is used to treat moderate to mild dementia of the Alzheimer's type, including conditions associated with chronic cerebrovascular accidents.
Contraindications
Absolute:
Severe renal functional impairment (with creatinine clearance <9 ml / min);
Severe liver dysfunction (for capsules) or severe liver dysfunction (> 9 points on the Child-Pugh scale) (for tablets);
Hypersensitivity to drug components.
Relative (Reminil in capsule form should be used with caution in the presence of the following diseases / conditions):
Bronchial asthma, chronic obstructive pulmonary disease;
General anesthesia;
The period after undergoing surgery on the organs of the gastrointestinal tract and the bladder;
Unstable angina pectoris, bradycardia, sick sinus syndrome, AV block;
Gastrointestinal tract obstruction, gastric ulcer and duodenal ulcer;
Combined use with drugs that slow down the heart rate (beta-blockers, digoxin);
Obstruction of the urinary tract;
Epilepsy.
During pregnancy, Reminil is prescribed only after assessing the ratio of benefits to risks to the health of the mother and child. For women during lactation, when prescribing the drug, breastfeeding is recommended to be interrupted.
It is not recommended to prescribe Reminil to children (the safety profile for this age group of patients has not been studied).
Instructions for use of Reminil: method and dosage
Reminil tablets are taken orally.
Multiplicity of intake - 2 times a day, preferably - simultaneously with meals in the morning and evening.
The daily dose is: initial (taken for 4 weeks) - 8 mg, supporting (taken for 4 weeks) - 16 mg (after a comprehensive assessment of the clinical situation, in particular, tolerance and the achieved effect, it may be increased to 24 mg).
If creatinine clearance is> 9 ml / min, the dose of Reminil should not be adjusted.
The initial dose for moderate liver functional impairment is 4 mg in 1 dose (in the morning). After a week, it is possible to increase the frequency of administration up to 2 times a day (lasting at least 4 weeks).
When taken together with strong inhibitors of isoenzymes CYP3A4 or CYP2D6, it may be necessary to reduce the dose of the drug.
Reminil capsules are taken orally, once a day, preferably in the morning at the same time as food.
The initial daily dose is 8 mg.
When switching from taking Reminil tablets, the capsule should be taken the next morning. The daily dose should not be changed.
During therapy, you need to take a sufficient amount of liquid.
The initial maintenance daily dose is 16 mg. It is taken for at least 4 weeks. An increase in the dose to 24 mg is possible after a comprehensive assessment of the clinical picture, in particular, tolerance and therapeutic effect.
Symptoms usually do not worsen after abrupt withdrawal of treatment. After a break in taking Reminil for several days, the reception is resumed from the initial dose, after which it is increased according to the above scheme.
With liver lesions of moderate and severe course, an initial dose of 8 mg is prescribed every other day for a week, after which the frequency of administration is increased to 1 time per day for a course of at least 4 weeks. Such patients should not exceed a daily dose of more than 16 mg.
When taken together with strong inhibitors of isoenzymes CYP3A4 or CYP2D6, it may be necessary to reduce the dose of the drug.
Side effects
Pills
Central nervous system: often - insomnia or drowsiness, dizziness, weakness, headache, sudden falls, confusion; rarely - fainting, tremors;
Digestive system: often - vomiting, anorexia, nausea, abdominal pain, dyspepsia (anorexia, nausea and vomiting were more common in women);
Others: often - urinary tract infections, weight loss, rhinitis, trauma; rarely, severe bradycardia.
Capsules
Most often, while taking Reminil, the development of nausea and vomiting was observed. As a rule, these violations occur during dose selection. Their duration was at least 7 days, and they were mostly periodic in nature. Prescribing antiemetic drugs and ensuring adequate fluid intake is most effective in such cases.
In addition, during the period of therapy, the following side reactions may occur (> 1/10 - very often,> 1/100, 1/1000 and 1/10 000 and <1/1000 - rarely, <1/10 000 - very rarely):
Cardiovascular system: often - bradycardia; infrequently - palpitations, first-degree AV block, hot flashes, supraventricular extrasystole, lowering blood pressure;
Nervous system: often - fainting, dizziness, lethargy, tremors, headache, drowsiness; infrequently - hypersomnia, taste perversion, paresthesia;
Immune system: infrequently - hypersensitivity;
Digestive system: very often - vomiting, nausea; often - dyspepsia, diarrhea, gastrointestinal discomfort, pain in the abdomen;
Musculoskeletal system and connective tissue: often - muscle spasms; infrequently - muscle weakness;
Liver and biliary tract: very rarely - hepatitis;
Mind: often - hallucinations, depression (very rarely with suicide); infrequently - auditory and visual hallucinations;
Metabolism and nutrition: often - anorexia, decreased appetite; infrequently - dehydration (including, in some cases, serious, which can lead to kidney failure);
Organ of sight and hearing: infrequently - blurred vision; very rarely - tinnitus;
Skin and subcutaneous tissues: often - increased sweating;
Laboratory indicators: often - weight loss; very rarely - an increase in the activity of liver enzymes;
General disorders: often - weakness, fatigue.
Very rarely, in placebo-controlled clinical trials, the development of the following adverse events was noted: rhinitis, hematuria, anemia, urinary tract infections, increased blood pressure (a causal relationship with therapy has not been proven).
Overdose
With a possible overdose of Reminil, the subjective and objective symptoms are presumably similar to those of an overdose of other cholinomimetics. Basically, toxic effects are observed from the neuromuscular synapses, the central nervous system and the parasympathetic nervous system. In addition to the spontaneous contraction of muscle fibers and muscle weakness, some or all of the signs of a cholinergic crisis can be observed: increased salivation, vomiting, lacrimation, severe nausea, fecal and urinary incontinence, spastic abdominal pain, severe sweating, decreased blood pressure, convulsions, bradycardia and collapse. Severe muscle weakness and simultaneous bronchospasm with increased secretion of the tracheal mucosa can lead to blockage of the airways and death.
According to a post-marketing study, an accidental intake of 32 mg of Reminil per day led to a prolongation of the QT interval, the development of bidirectional fusiform ventricular tachycardia and ventricular tachycardia with a short loss of consciousness.
Treatment for an overdose of Reminil consists in the implementation of standard supportive measures. In severe cases, atropine can be used as a general antidote. It is administered intravenously at a dose of 0.5-1 mg, the size and frequency of subsequent doses depend on the patient's condition.
special instructions
During the period of therapy, it is necessary to monitor the change in the weight of patients, since a decrease in body weight may be a symptom of Alzheimer's disease or occur due to the intake of Reminil.
Most adverse reactions develop with a gradual increase in the dose of Reminil.
The drug is not intended for patients with weak cognitive impairment, i.e. for patients with isolated memory impairments that exceed the expected levels for their education and age, but do not meet the criteria for Alzheimer's disease.
It should be borne in mind that taking Reminil can negatively affect the ability to drive vehicles and work with mechanisms.
Pediatric use
The drug is not recommended for use in children and adolescents under 18 years of age, since there are no data on the safety and efficacy of Reminil in childhood and adolescence.
With impaired renal function
In patients with severely impaired renal function (CC <9 ml / min), Reminil is not used. When CC is more than 9 ml / min, it is possible to use the drug in usual doses.
For violations of liver function
In patients with severely impaired liver function, the use of the drug is contraindicated. In case of moderate liver dysfunction, the initial dose of Reminil is 4 mg once a day (in the morning) for at least one week. In the future, the drug can be taken at 4 mg twice a day for at least 4 weeks.
Drug interactions
With the combined use of Reminil with certain drugs / substances, the following effects may be observed:
Inhibitors of the isoenzyme CYP2D6 (fluvoxamine, amitriptyline, fluoxetine, quinidine, paroxetine): decreased clearance of galantamine;
Anticholinergic drugs: development of antagonism;
Other cholinomimetics: enhancing their action (the combination is not recommended);
Peripheral muscle relaxants of the depolarizing type (during anesthesia): increased neuromuscular blockade;
Drugs that reduce heart rate (for example, beta-blockers and digoxin): enhance their action;
Strong inhibitors of CYP2D6 and CYP3A4 isoenzymes: an increase in the incidence of adverse reactions (mainly vomiting and nausea) (a decrease in the maintenance dose of Reminil may be required).
Analogs
Reminil's analogs are: Alzepil, Divare, Exelon, Almer, Palixid-Richter, Alcenorm, Yasnal, Arisept, Donerum, Servonex, Rivastigmine Orion, Aripezil, Ivastiklein, Nivalin, Galantamine, Galnora SR, Galantamin-Tiera.
Terms and conditions of storage
Keep out of reach of children at a temperature of 15-30 ° C.
Shelf life is 2 years.
Terms of dispensing from pharmacies
Dispensed by prescription.
Reviews about Reminil
According to reviews, Reminil slows down the development of the symptoms of Alzheimer's disease and, to some extent, preserves the mental abilities of a person, but a complete cure for this disease is currently impossible.
Reminil price in pharmacies
The drug can be bought at pharmacies, although the price is quite high. Reminyl price range:
prolonged-release capsules 8 mg (7 pcs. in a package) - 750-830 rubles;
prolonged-release capsules 16 mg (28 pcs. in a package) - 3400–4650 rubles;
capsules of prolonged action 24 mg (28 pcs. in a package) - 4000–4700 rubles.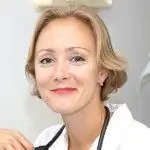 Anna Kozlova Medical journalist About the author
Education: Rostov State Medical University, specialty "General Medicine".
Information about the drug is generalized, provided for informational purposes only and does not replace the official instructions. Self-medication is hazardous to health!
Popular by topic