Table of contents: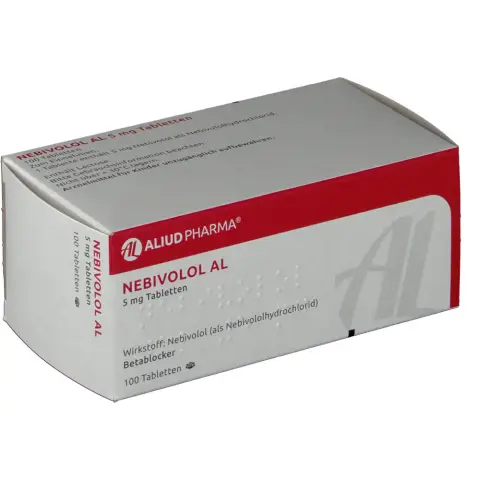 Video: Nebivolol-Teva - Instructions For Use, 5 Mg, Price, Reviews, Analogues
Nebivolol-Teva
Nebivolol-Teva: instructions for use and reviews
1. Release form and composition
2. Pharmacological properties
3. Indications for use
4. Contraindications
5. Method of application and dosage
6. Side effects
7. Overdose
8. Special instructions
9. Application during pregnancy and lactation
10. Use in childhood
11. In case of impaired renal function
12. For violations of liver function
13. Use in the elderly
14. Drug interactions
15. Analogs
16. Terms and conditions of storage
17. Terms of dispensing from pharmacies
18. Reviews
19. Price in pharmacies
Latin name: Nebivolol-Teva
ATX code: C07AB12
Active ingredient: nebivolol (Nebivolol)
Manufacturer: Teva Pharmaceutical Plant, Ltd. Co. (TEVA Pharmaceutical Works Private, Ltd. Co.) (Hungary)
Description and photo update: 09.10.2019
Prices in pharmacies: from 367 rubles.
Buy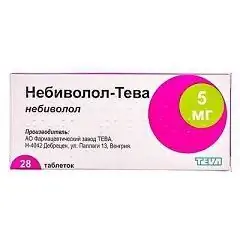 Nebivolol-Teva is an antihypertensive drug with antianginal and antiarrhythmic effects.
Release form and composition
The drug is produced in the form of tablets: biconvex, round, almost white or white with a cross-shaped line on one side (7 pcs. In a blister, in a cardboard box 2 or 4 blisters; 10 pcs. In a blister, in a cardboard box 3 blisters and instructions for the use of Nebivolol-Teva).
1 tablet contains:
active substance: nebivolol hydrochloride - 5.45 mg, which corresponds to 5 mg of nebivolol;
additional components: corn starch, lactose monohydrate, colloidal silicon dioxide, microcrystalline cellulose, magnesium stearate, hypromellose-E15, croscarmellose sodium.
Pharmacological properties
Pharmacodynamics
Nebivolol-Teva is a cardioselective β 1 -adrenoceptor blocker with vasodilatory properties.
Nebivolol is a racemate (equimolar mixture) of two enantiomers, SRRR-nebivolol (D-nebivolol) and RSSS-nebivolol (L-nebivolol). Thanks to D-nebivolol, the drug is a competitive and highly selective blocker of β 1 -adrenergic receptors, and thanks to L-nebivolol it has a mild vasodilator effect due to modulation of the release of vasodilating factor (nitric oxide - NO) from vascular endothelial cells.
The active substance demonstrates hypotensive, antiarrhythmic and antianginal effects. Provides a decrease in high blood pressure (BP) at rest, during stress and physical exertion. Nebivolol selectively and competitively suppresses postsynaptic β 1 -adrenergic receptors, which leads to their inaccessibility for catecholamines. The antihypertensive effect of the drug is also caused by a decrease in the activity of the renin-angiotensin-aldosterone system (RAAS), while there is no direct correlation with the change in the plasma activity of renin.
A stable hypotensive effect is observed 7-14 days (sometimes 28 days) after the start of regular use of Nebivolol-Teva, a stable effect is recorded after 30 days. This effect persists with a long course of therapy.
Treatment with the drug leads to an improvement in systemic and intracardiac hemodynamics. It provides a decrease in the heart rate (HR) at rest and during exercise, a decrease in the end diastolic pressure of the left ventricle, a weakening of the total peripheral vascular resistance (OPSR). Nebivolol-Teva helps to improve diastolic function of the heart (decrease filling pressure), increase ejection fraction, and decrease myocardial mass. By reducing the oxygen demand of the heart muscle, the drug reduces the number and reduces the severity of angina attacks, improves exercise tolerance. The antiarrhythmic effect of nebivolol is associated with inhibition of pathological automatism of the heart (including pathological focus) and a slowdown in atrioventricular conduction (AV conduction).
Pharmacokinetics
After oral administration of Nebivolol-Teva tablets, the active substance is rapidly absorbed from the gastrointestinal tract (GIT), independent of food intake. The bioavailability of a drug can vary from 12% with a rapid metabolism (the effect of the first passage through the liver) to 96% with a slow metabolism.
Both enantiomers in blood plasma mainly bind to albumin. The association of L-nebivolol with plasma proteins is 97.9%, D-nebivolol - 98.1%.
The active substance is metabolized by acyclic and aromatic hydroxylation, and partially by N-dealkylation. The metabolic transformation rate of nebivolol by aromatic hydroxylation is genetically determined by oxidative polymorphism and is influenced by the isoenzyme CYP2D6. With extensive metabolism of nebivolol, its maximum concentration (C max) in blood plasma averaged 1.48 ng / ml and was noted 1 hour after oral administration of a dose of Nebivolol-Teva 5 mg. The area under the concentration-time curve (AUC) was 7.76 ng × h / ml. In persons with essential hypertension, C max valuesafter taking 5 mg 1 time per day for D- and L-nebivolol, and their hydroxylated metabolites were 7.3 and 13.1 ng / ml and were recorded after 2.5 and 2.6 hours, and the AUC 24 values were equal 65 and 109 ng × h / ml, respectively.
Hydroxy and amino derivatives formed in the process of biotransformation are conjugated with glucuronic acid and are eliminated in the form of O- and N-glucuronides: by the kidneys - 38%, through the intestine - 48%.
In patients with a rapid metabolism, the half-life (T 1/2) of hydroxymetabolites was 24 hours, for nebivolol enantiomers - 10 hours. In patients with a slow metabolism, this indicator for hydroxymetabolites was 48 hours, and the T 1/2 of nebivolol enantiomers varied from 30 to 50 h.
Urinary excretion of unchanged nebivolol is less than 0.5% of the oral dose administered.
The pharmacokinetic parameters of nebivolol do not depend on the gender and age of the patients.
Indications for use
essential hypertension;
chronic heart failure (CHF) (as part of complex therapy);
ischemic heart disease (CHD) - prevention of angina attacks.
Contraindications
Absolute:
cardiogenic shock;
acute heart failure;
CHF in the stage of decompensation;
AV block II and III degree (without an artificial pacemaker);
sick sinus syndrome (SSS), including sinoatrial block (without a pacemaker);
severe arterial hypotension (systolic blood pressure below 90 mm Hg);
bradycardia (before starting therapy, heart rate is less than 60 beats / min);
severe peripheral circulatory disorders (Raynaud's syndrome, intermittent claudication);
severe violations of the liver;
pheochromocytoma (without combined use with α-blockers);
metabolic acidosis;
a history of bronchial asthma and bronchospasm;
lactose intolerance, lactase deficiency, glucose-galactose malabsorption;
depression;
myasthenia gravis;
simultaneous use with floktaphenin and sultopride;
age up to 18 years;
hypersensitivity to any component of the drug.
Relative (Nebivolol-Teva should be taken with extreme caution):
Prinzmetal's angina;
AV block I degree;
severe functional renal impairment, with creatinine clearance (CC) below 20 ml / min;
violations of peripheral circulation (symptoms of this lesion may increase);
chronic obstructive pulmonary disease (COPD) due to a possible increase in bronchospasm;
moderate liver dysfunction;
hyperthyroidism;
diabetes;
psoriasis (the threat of exacerbation of this disease is increasing);
desensitizing therapy;
age over 75 years.
Nebivolol-Teva, instructions for use: method and dosage
Nebivolol-Teva tablets are taken orally, once a day, regardless of food intake, preferably at the same time with plenty of water.
Essential hypertension, ischemic heart disease
The average daily dose when using the drug in monotherapy or in combination with other antihypertensive drugs is 2.5–5 mg (½ – 1 tablet). The maximum daily dose should not exceed 10 mg (2 tablets).
When you cancel Nebivolol-Teva, it is recommended to slowly reduce the dose over 10-14 days.
Chronic heart failure
CHF therapy with the drug begins only against the background of a stable state over the past 6 weeks. It is recommended to gradually increase the dose until the individual optimal maintenance is established. Patients who are being treated with digoxin and / or diuretics and / or angiotensin II receptor antagonists and / or angiotensin-converting enzyme (ACE) inhibitors should receive the prescribed dose for 2 weeks before starting nebivolol therapy.
At the beginning of the course, titration of the dose of Nebivolol-Teva should be carried out according to the following scheme, maintaining intervals of 14 days and taking into account the tolerance of this dose (with a frequency of administration once a day): the dose of 1.25 mg (¼ tablet) can be increased to 2.5 –5 mg (½ – 1 tablet), and then up to 10 mg (2 tablets). The maximum recommended dose is 10 mg once a day.
After using the first dose, as well as after another further increase in the dose, the patient should be under medical supervision for at least 2 hours. For the latter to make sure that the patient's clinical condition remains stable. In the process of adjusting the dose of Nebivolol-Teva, regular monitoring of blood pressure, heart rate and possible symptoms of worsening CHF is required. In case of intensification of symptoms of heart failure or intolerance to an antihypertensive drug in the titration phase, it is recommended to reduce the dose. It is recommended to immediately stop taking pills against the background of the development of severe arterial hypotension, acute pulmonary edema, symptomatic bradycardia, cardiogenic shock, AV blockade.
Side effects
cardiovascular system: infrequently - cardialgia, peripheral edema, intermittent claudication or progression of concomitant intermittent claudication, cardiac arrhythmias, orthostatic hypotension, worsening of CHF, bradycardia, slowing of AV conduction, marked decrease in blood pressure, AV block;
digestive system: often - dry mouth, nausea, constipation / diarrhea; infrequently - flatulence, vomiting, dyspepsia;
nervous system: often - weakness, increased fatigue, dizziness, headache, paresthesia; infrequently - drowsiness / insomnia, decreased concentration, nightmares, depression; extremely rare - fainting, hallucinations;
respiratory system: often - dyspnea; infrequently - rhinitis, bronchospasm;
sense organs: infrequently - impaired vision; rarely dry eyes;
allergic reactions: infrequently - erythematous rash, pruritus; extremely rare - angioedema;
skin: extremely rarely - hyperhidrosis, photodermatosis, exacerbation of the course of psoriasis;
reproductive system: infrequently - erectile dysfunction.
Overdose
There are no data on cases of overdose of Nebivolol-Teva.
Overdose symptoms may include cyanosis, nausea, vomiting, bronchospasm, marked decrease in blood pressure, bradycardia (including severe), AV blockade, acute heart failure, loss of consciousness, cardiogenic shock, coma, cardiac arrest.
In this condition, gastric lavage is prescribed, the intake of activated charcoal, and the blood glucose level is set. If necessary, the patient is given intensive therapy in a hospital setting. Measures are prescribed to maintain the function of the cardiovascular system, control of circulating blood volume (BCC) and urine output, monitoring of lung and heart performance.
The effect of β-blockers can be neutralized by slow intravenous infusion of dobutamine at an initial dose of 2.5 μg / min or isoprenaline at an initial dose of 5 μg / min. With the development of severe bradycardia, intravenous atropine is prescribed in a dose of 0.5–2 mg. If these measures do not give a positive result, a transvenous pacemaker can be installed. In case of heart failure, cardiac glycosides and diuretics are administered, in the absence of an effect - dobutamine, dopamine or vasodilators.
With bronchospasm, intravenous stimulants of β 2 -adrenergic receptors are used, with ventricular extrasystole - lidocaine (class IA antiarrhythmics cannot be used).
special instructions
At the beginning of the course, it is recommended to monitor blood pressure and heart rate readings daily.
Nebivolol-Teva can be used safely for the treatment of CHF in combination with ACE inhibitors, thiazide diuretics, digoxin, or angiotensin II receptor antagonists.
The drug does not affect glucose levels in patients with diabetes mellitus, but it can mask some symptoms of hypoglycemia (in particular tachycardia) caused by taking hypoglycemic agents. In patients with diabetes mellitus, the plasma glucose level in the blood is monitored once every 4–5 months.
In smokers, the effect of β-blockers is less pronounced than in non-smokers.
Care should be taken to prescribe Nebivolol-Teva against the background of increased thyroid function, since under its influence signs of hyperthyroidism (tachycardia) can be masked, and with an abrupt cessation of therapy, these symptoms can worsen and lead to the development of a thyrotoxic crisis.
Patients using contact lenses should take into account that during treatment with β-blockers, a decrease in tear fluid production may be observed.
If necessary, surgical interventions inform the anesthesiologist about the treatment with β-blockers. Reception of the latter is canceled at least 24 hours before the start of preparation for anesthesia.
If the patient has a burdened allergic history, there is a risk of increased severity of the hypersensitivity reaction and the lack of effect from the administration of usual medium doses of epinephrine / adrenaline.
In the presence of pheochromocytoma, the risk of paradoxical arterial hypertension increases in the absence of a preliminary effective blockade of α-adrenergic receptors.
Influence on the ability to drive vehicles and complex mechanisms
Nebivolol-Teva does not have any negative effect on the speed of psychomotor reactions. However, since during the period of therapy, a feeling of fatigue, dizziness, an excessive decrease in blood pressure may occur, care must be taken when driving vehicles and operating other complex equipment.
Application during pregnancy and lactation
Pregnant women are allowed to use Nebivolol-Teva only on strict indications, in the case when the benefits of therapy for the mother significantly outweigh the threat to the fetus (due to the possible development of arterial hypotension, bradycardia, hypoglycemia and respiratory paralysis in newborns). The drug should be discontinued 48–72 hours before delivery, if this is not possible, strict monitoring of the newborn should be ensured for 48–72 hours after delivery.
There are no data on the excretion of nebivolol in breast milk, therefore it is not recommended to take Nebivolol-Teva while breastfeeding. If during lactation the use of the drug is necessary, then breastfeeding must be stopped.
Pediatric use
For pediatric patients under the age of 18, drug treatment is contraindicated.
With impaired renal function
Nebivolol-Teva is recommended to be used with extreme caution in severe renal impairment (CC below 20 ml / min). The initial daily dose of the drug in patients with arterial hypertension and ischemic heart disease in the presence of renal failure should be 2.5 mg in 1 dose. If necessary, the dose can be increased to 5 mg per day.
When treating CHF in patients with mild to moderate renal dysfunction, dose adjustment is not required. Patients with severe renal impairment are not recommended to use Nebivolol-Teva due to lack of experience with its use.
For violations of liver function
In the presence of severe functional disorders of the liver, treatment with the drug is contraindicated. For patients with moderate liver dysfunction, Nebivolol-Teva is prescribed in an initial dose of 2.5 mg once a day.
Use in the elderly
Therapy with Nebivolol-Teva in persons over 75 years old should be performed with extreme caution due to the limited experience of its use in patients of this age group. For patients over 65 years of age, it is recommended to use the drug for the treatment of coronary artery disease and hypertension in an initial daily dose of 2.5 mg in 1 dose, while the maximum daily dose should not exceed 5 mg.
Monitoring of indicators of renal activity in elderly patients is carried out 1 time in 4–5 months.
Drug interactions
sultopride: the threat of ventricular arrhythmias increases, especially as a pirouette; this combination is contraindicated;
floktafenin: the danger of a pronounced decrease in blood pressure or shock is aggravated; combined use is contraindicated;
amiodarone: the risk of increasing the degree of AV blockade may increase;
blockers of slow calcium channels (BMCC), including diltiazem, verapamil: a decrease in the contractile function of the heart and a slowdown in AV conduction are recorded; intravenous (iv) administration of diltiazem / verapamil during treatment with β-blockers can provoke severe arterial hypotension, AV blockade and cardiac arrest; this combination should be avoided;
drugs for general anesthesia: suppression of reflex tachycardia may be observed and the threat of arterial hypotension may increase;
acetylsalicylic acid: combined treatment is allowed when using this substance as an antiplatelet agent;
antihypertensive drugs (moxonidine, guanfacine clonidine, rilmenidine, methyldopa): a decrease in cardiac activity is possible as a result of a weakening of sympathetic activity (a decrease in cardiac output, a decrease in heart rate, symptoms of vasodilation); taking clonidine can be completed only a few days after discontinuation of Nebivolol-Teva;
non-steroidal anti-inflammatory drugs (NSAIDs), warfarin: no clinically significant interaction was recorded;
nitroglycerin, antihypertensive drugs, dihydropyridine series BMCC (felodipine, lacidipine, nitrendipine, amlodipine, nimodipine, nifedipine, nicardipine): the threat of severe arterial hypotension increases; special care is needed against the background of the combination of Nebivolol-Teva with prazosin;
class I antiarrhythmics, amiodarone: the negative inotropic effect may increase and the period of atrial excitation may increase;
digoxin: no effect of nebivolol on the pharmacokinetic parameters of this substance is observed;
drugs that suppress serotonin reuptake; means in which the process of biotransformation proceeds with the participation of the isoenzyme CYP2D6: there is a slowdown in the metabolism of nebivolol;
ranitidine, hydrochlorothiazide, furosemide, ethanol: no effect on the pharmacokinetic characteristics of nebivolol was found;
cimetidine: there is an increase in the plasma concentration of nebivolol in the blood; data on the effect on the pharmacological effects of antihypertensive drugs are not available;
nicardipine: there is a slight increase in the concentration of active substances in the plasma, this phenomenon has no clinical significance;
insulin, oral hypoglycemic agents: it becomes more difficult to identify symptoms of hypoglycemia, for example, tachycardia, due to their masking;
sympathomimetics: the pharmacological activity of nebivolol is inhibited;
tricyclic antidepressants, barbiturates, phenothiazine derivatives: an increase in the antihypertensive effect of Nebivolol-Teva is recorded.
Analogs
Analogs of Nebivolol-Teva are Binelol, Nebivolol-SZ, Nebilong, Nebilet, Nebivolol, Bivotenz, Nebivolol Sandoz, Nebilan Lannaher, Nebivator, Nebikor Adipharm, etc.
Terms and conditions of storage
Store out of the reach of children, at a temperature not exceeding 25 ° C.
The shelf life is 3 years.
Terms of dispensing from pharmacies
Dispensed by prescription.
Reviews of Nebivolol-Teva
In extremely rare reviews of Nebivolol-Teva found on medical websites, it is noted that the drug, when taken as a course, effectively stabilizes high blood pressure, and also shows good results when used in the complex therapy of CHF. There are no complaints about adverse reactions.
Price for Nebivolol-Teva in pharmacies
The price for Nebivolol-Teva 5 mg can be 420-620 rubles. per pack containing 28 tablets.
Nebivolol-Teva: prices in online pharmacies
Drug name
Price
Pharmacy
Nebivolol-Teva 5 mg tablets 28 pcs.
367 r
Buy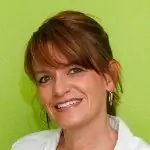 Maria Kulkes Medical journalist About the author
Education: First Moscow State Medical University named after I. M. Sechenov, specialty "General Medicine".
Information about the drug is generalized, provided for informational purposes only and does not replace the official instructions. Self-medication is hazardous to health!
Popular by topic