Table of contents: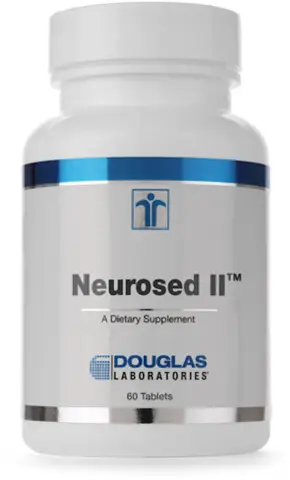 Video: Neurosed - Instructions For Use, Price, Reviews, Composition, Analogues
Neurosed
Neurosed: instructions for use and reviews
1. Release form and composition
2. Pharmacological properties
3. Indications for use
4. Contraindications
5. Method of application and dosage
6. Side effects
7. Overdose
8. Special instructions
9. Application during pregnancy and lactation
10. Use in childhood
11. Drug interactions
12. Analogs
13. Terms and conditions of storage
14. Terms of dispensing from pharmacies
15. Reviews
16. Price in pharmacies
Latin name: Nevrosed
Active ingredient: acidum phosphoricum + strychnos ignatii (ignatia) + sepia officialis (sepia) + potassium bromatum + zinc isovalerianicum (zinc valerianicum) valerianicum)]
Producer: ALKOY, LLC (Russia)
Description and photo update: 09.10.2019
Prices in pharmacies: from 440 rubles.
Buy
Neurosed is a homeopathic remedy with a sedative effect.
Release form and composition
Dosage form - homeopathic granules: regular spherical, homogeneous, white, white with a yellowish or grayish tint of color, odorless (in a cardboard box, 1 polymer can containing 15, 30 or 50 g of granules, and instructions for using Neurosed).
Active substances in the composition of Neurosed (per 100 g of homeopathic granules):
acidum phosphoricum - D4;
strychnos ignatii (ignatia)] - D4;
sepia offitsinalis (sepia) [sepia officinalis (sepia)] - D6;
potassium bromatum (kalium bromatum) - D4;
zincum isovalerianicum (zincum valerianicum)] - D4.
Auxiliary components: sugar granules (starch syrup, refined sugar) - 100 g.
Pharmacological properties
Pharmacodynamics
Neurosed is a homeopathic remedy, the pharmacological actions of which are due to its constituent components.
Indications for use
increased nervous irritability;
neurosis-like disorders during menopause;
falling asleep / sleep disturbances.
Contraindications
Absolute:
glucose-galactose malabsorption, fructose intolerance, sucrase and / or isomaltase deficiency;
age under 18;
individual intolerance to the components in Nevrosed.
Relative (the remedy is prescribed under medical supervision):
pregnancy;
period of breastfeeding.
Neurosed, instructions for use: method and dosage
The granules are kept under the tongue until completely absorbed, half an hour before meals or after 1 hour after meals.
The recommended dose is 8 granules 3 times a day. The duration of therapy varies from 1 to 2 months with a possible repetition of the course of treatment after a break of 1 month.
Side effects
The use of the drug can lead to the development of allergic reactions. To date, no cases of undesirable effects have been reported. If side effects occur while taking a homeopathic preparation, it is recommended to consult a doctor.
Overdose
No cases of overdose have been reported.
special instructions
Reception of Neurosed, like other homeopathic remedies, can temporarily exacerbate the existing manifestations of pathology. In such cases, you should consult a doctor for advice.
Patients with diabetes mellitus should take into account that in the maximum daily dose of granules, the carbohydrate content corresponds to 0.114 bread units.
Influence on the ability to drive vehicles and complex mechanisms
During the period of application of Nevrosed granules, it is important to be careful when driving vehicles and conducting potentially hazardous activities, the implementation of which requires increased attention and speed of psychomotor reactions.
Application during pregnancy and lactation
Neurosed during pregnancy / lactation can be used only in cases where the intended therapeutic effect for the mother outweighs the potential risk to the fetus or child.
Pediatric use
For patients under 18 years of age, the drug is not prescribed.
Drug interactions
Nevrosedom therapy does not exclude treatment with other drugs.
Analogs
Analogues of Nevrosed are: Calm down, Valerianahel, Baby-Sed, Kindinorm, Avena comp., Valeriana-plus.
Terms and conditions of storage
Store in a place protected from light and moisture at temperatures up to 25 ° C. Keep out of the reach of children.
The shelf life is 5 years.
Terms of dispensing from pharmacies
Available without a prescription.
Reviews about Nevrosed
According to reviews, Nevrosed is a safe and effective drug used for sleep disorders.
Price for Nevrosed in pharmacies
The approximate price for Neurosed (in a package of 1 can with 30 g of homeopathic granules) is 280 rubles.
Neurosed: prices in online pharmacies
Drug name
Price
Pharmacy
Neurosed granules homeopathic 30 g 1 pc.
440 RUB
Buy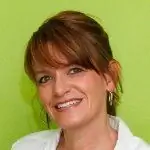 Maria Kulkes Medical journalist About the author
Education: First Moscow State Medical University named after I. M. Sechenov, specialty "General Medicine".
Information about the drug is generalized, provided for informational purposes only and does not replace the official instructions. Self-medication is hazardous to health!
Popular by topic