Table of contents: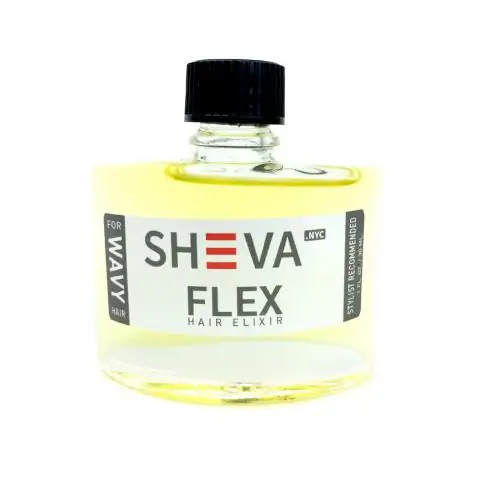 Video: Naproxen - Instructions For The Use Of Tablets, Price, Reviews, Analogues
Naproxen
Naproxen: instructions for use and reviews
1. Release form and composition
2. Pharmacological properties
3. Indications for use
4. Contraindications
5. Method of application and dosage
6. Side effects
7. Overdose
8. Special instructions
9. Application during pregnancy and lactation
10. Use in childhood
11. For violations of liver function
12. In case of impaired renal function
13. Drug interactions
14. Analogs
15. Terms and conditions of storage
16. Terms of dispensing from pharmacies
17. Reviews
18. Price in pharmacies
Latin name: Naproxen
ATX code: M01AE02
Active ingredient: naproxen (naproxen)
Producer: EMO-PHARM LLC (Poland), Pharmstandard LLC (Russia), Akrihin (Russia)
Description and photo update: 2019-13-08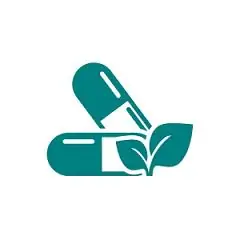 Naproxen is a drug with antipyretic, analgesic and anti-inflammatory effects.
Release form and composition
Naproxen is produced in the form of tablets (50 pcs. In dark glass bottles, 1 bottle in a cardboard box; 10 pcs. In blisters, 5 (250 mg) or 2 blisters (500 mg) in a cardboard box).
The active ingredient is a part of 1 tablet: naproxen - 250 or 500 mg.
Pharmacological properties
Pharmacodynamics
Naproxen is a non-steroidal anti-inflammatory drug with a pronounced anti-inflammatory effect. The active substance has the ability to reduce the activity of the enzyme cyclooxygenase, which leads to disruption of the synthesis of prostaglandins.
Naproxen has an antipyretic effect, and also limits and suppresses the exudative / proliferative phase of the inflammatory process. When using the drug, there is a decrease in pain, joint swelling and morning stiffness. The anti-inflammatory effect of Naproxen appears after 1 week of use.
Pharmacokinetics
Naproxen is rapidly and completely absorbed from the gastrointestinal tract. The absorption rate of the drug does not depend on food intake.
Bioavailability of Naproxen is 95%, the maximum plasma concentration is observed after 1-2 hours. The half-life is from 12 to 14 hours. The concentration of naproxen increases in proportion to the dose.
The drug metabolism occurs in the liver. The resulting dose is excreted in the urine and bile (98% and 2.5%, respectively). In patients with renal impairment, metabolites may accumulate.
Indications for use
Primary dysmenorrhea;
Articular syndrome in rheumatism;
Periarthritis;
Rheumatoid arthritis;
Ankylosing spondylitis;
Injuries and inflammatory diseases of soft tissues and musculoskeletal system;
Gout;
Osteoarthritis;
Feverish conditions associated with infectious and inflammatory diseases.
Contraindications
Exacerbation of gastric ulcer and duodenal ulcer;
Bronchospasm attacks associated with the use of non-steroidal anti-inflammatory drugs in history;
Hemorrhagic diathesis;
Pregnancy and lactation;
Hypersensitivity to drug components.
Instructions for the use of Naproxen: method and dosage
Naproxen tablets are taken orally, preferably with meals.
At the beginning of treatment and in acute conditions for adults, the drug is prescribed in a daily dose of 500-1000 mg, the frequency of administration is 2 times a day (in the morning and evening). The maintenance dose is 500 mg daily in 1 or 2 divided doses. In acute attacks of gout, take 750 mg of Naproxen once, then for 2-3 days every 8 hours, 250-500 mg.
For children, the drug is prescribed at 5 mg / kg every 12 hours.
Side effects
During the use of Naproxen, disorders may develop, manifested in the form of vomiting, heartburn, nausea, constipation or diarrhea, pain in the epigastric region, headache, impaired concentration, disorientation, depression, visual disturbances, skin allergic reactions, hemorrhages.
Overdose
In case of an overdose of Naproxen, weakness, drowsiness, dizziness, tinnitus, heartburn, nausea, and vomiting may develop. In severe cases, bloody stools and bloody vomiting, convulsions, impaired consciousness may occur.
Recommended treatment: gastric lavage, administration of sorbents, antacids, proton pump inhibitors.
special instructions
Before and during the use of Naproxen (especially long-term), kidney function should be regularly examined.
During therapy, it should be borne in mind that the drug increases the bleeding time.
Application during pregnancy and lactation
Animal studies do not allow a conclusion about the teratogenic effects of naproxen, however, due to the lack of studies in pregnant women, the manifestation of the drug's effects in humans cannot be predicted. During pregnancy, Naproxen can be used only in cases where the potential benefit to the mother outweighs the possible harm to the child. Due to the risk of inhibition of labor, it is forbidden to use the drug in the third trimester of pregnancy.
A small amount of naproxen passes into breast milk, therefore, prescribing the drug during breastfeeding is prohibited.
Pediatric use
It is forbidden to use the drug for the treatment of children under 1 year old.
For violations of liver function
According to the instructions, Naproxen is forbidden to be used to treat patients with severe liver dysfunction.
With impaired renal function
It is forbidden to use Naproxen tablets for the treatment of patients with severe renal impairment (creatinine clearance less than 20 ml / min).
Drug interactions
When Naproxen is co-administered with certain drugs, the following effects may occur:
Indirect anticoagulants: a slight increase in their action;
Antacids containing aluminum and magnesium, sodium bicarbonate: reduced absorption of naproxen;
Amoxicillin: development of nephrotic syndrome;
Diazepam: changes in its pharmacokinetic parameters;
Salicylamide: enhancing its action;
Acetylsalicylic acid, probenecid: decrease in the concentration of naproxen in blood plasma;
Methotrexate: increasing its toxicity;
Lithium carbonate: increasing the concentration of lithium in the blood plasma;
Morphine: development of myoclonus;
Caffeine: enhances the action of naproxen;
Prednisolone: a significant increase in its concentration in blood plasma;
Furosemide: a decrease in its diuretic action.
Analogs
Naproxen's analogs are: Naproxen EMO, Naproxen-Acri, Apranax, Aliv, Algezir Ultra, Naprios, Sanaprox, Pronaxen, Nalgezin, Nalgezin Forte, Naproxen-ICN, Naprosin.
Terms and conditions of storage
Store in a dark, dry place out of reach of children at temperatures up to 25 ° C.
The shelf life is 3 years.
Terms of dispensing from pharmacies
Available without a prescription.
Reviews about Naproxen
Reviews of Naproxen indicate its high effectiveness, however, most users report the development of side effects from the gastrointestinal tract (flatulence, heartburn, abdominal pain, nausea, vomiting). Often, similar phenomena were observed with prolonged use of the drug for arthritis or arthrosis.
Naproxen's price in pharmacies
The price of Naproxen 250 mg (30 tablets per pack) is approximately 222 rubles.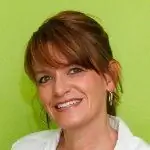 Maria Kulkes Medical journalist About the author
Education: First Moscow State Medical University named after I. M. Sechenov, specialty "General Medicine".
Information about the drug is generalized, provided for informational purposes only and does not replace the official instructions. Self-medication is hazardous to health!
Popular by topic