Table of contents: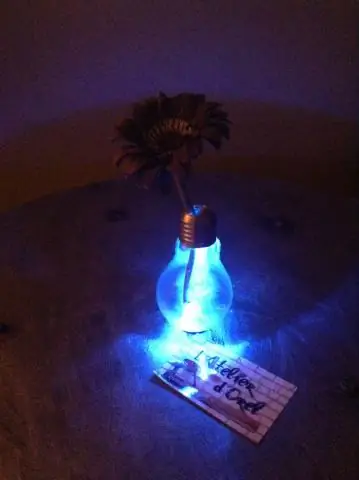 Video: Nalbuphin In Ampoules - Instructions For Use, Reviews, Price, Analogues
Nalbuphin
Nalbufin: instructions for use and reviews
1. Release form and composition
2. Pharmacological properties
3. Indications for use
4. Contraindications
5. Method of application and dosage
6. Side effects
7. Overdose
8. Special instructions
9. Application during pregnancy and lactation
10. In case of impaired renal function
11. For violations of liver function
12. Drug interactions
13. Analogs
14. Terms and conditions of storage
15. Terms of dispensing from pharmacies
16. Reviews
17. Prices in pharmacies
Latin name: Nalbuphinum
ATX code: N02AF02
Active ingredient: Nalbuphine (Nalbuphine)
Manufacturer: JSC MOSKHIMFARMPREPARATY them. N. A. Semashko (Russia)
Description and photo update: 03.11.2017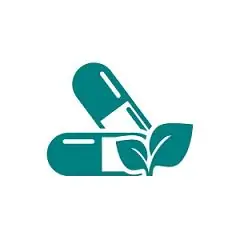 Nalbuphine is an opioid pain reliever drug.
Release form and composition
Nalbuphine is available in the form of a solution for injection: colorless or slightly colored, transparent or slightly opalescent (1 ml in glass ampoules, 5 or 10 ampoules in a cardboard box).
The composition of 1 ml of injection solution includes:
Active ingredient: nalbuphine hydrochloride (in the form of dihydrate) - 10 or 20 mg;
Auxiliary components: anhydrous citric acid, sodium citrate dihydrate, sodium chloride, water for injection.
Pharmacological properties
Pharmacodynamics
Nalbuphine belongs to agonist-antagonists of opioid receptors, being an agonist of κ-opioid and an antagonist of μ-opioid receptors. It promotes activation of the endogenous antinociceptive system by acting on κ-opiate receptors and blocks the transmission of pain impulses between neurons at different levels of the central nervous system.
Nalbuphine affects the higher parts of the brain, changing emotional sensations in pain, and also slows down conditioned reflexes, provokes miosis and dysphoria, has a sedative effect and activates the vomiting center. The substance, to a lesser extent than morphine, suppresses the work of the respiratory center and acts on the motility of the gastrointestinal tract, while not affecting the hemodynamic parameters. The risk of developing opioid dependence and addiction syndrome when used in therapeutic doses is low.
The effect of nalbuphine appears 2-3 minutes after intravenous administration and 10-15 minutes after intramuscular administration.
Pharmacokinetics
When administered intramuscularly, the maximum concentration of Nalbuphine in the blood plasma is detected after 30-60 minutes. The drug works for 3-6 hours, and the half-life is 2.5-3 hours. The analgesic effect develops quite quickly: with intravenous administration, the painful attack is stopped in 1.5-3 minutes, and with intramuscular administration - in 11-15 minutes.
Nalbuphine is metabolized in the liver and excreted as metabolites mainly in the bile and in small concentrations in the urine. The compound crosses the placental barrier and is excreted in human milk (less than 1% of the administered dose).
Indications for use
Severe pain syndrome of various etiologies, including myocardial infarction, as well as pain associated with malignant neoplasms, gynecological interventions that developed in the postoperative period;
General anesthesia (as an adjunct drug).
Contraindications
Absolute:
Intracranial hypertension;
Acute alcohol poisoning, alcoholic psychosis;
Head trauma;
Epileptic syndrome;
Severe depression of the central nervous system and respiration;
Diseases of the abdominal organs in acute course (the introduction of Nalbufin is possible after the diagnosis is made);
Drug dependence on promedol, morphine, fentanyl and other morphine-like drugs (due to the high likelihood of a withdrawal syndrome);
Surgical interventions on the liver, gallbladder, intrahepatic and extrahepatic bile ducts (hepatobiliary system);
Hypersensitivity to drug components.
Relative (Nalbuphine must be used with caution in the presence of the following conditions / diseases):
Renal and / or hepatic impairment;
Cachexia;
Respiratory failure (including associated with uremia, chronic obstructive pulmonary disease);
Premature birth and presumed immaturity of the fetus;
Pregnancy and breastfeeding period;
Children (up to 18 years old) and old age.
Instructions for the use of Nalbufin: method and dosage
Nalbufin solution, depending on the indications, is administered intramuscularly or intravenously (preliminary dilution with isotonic sodium chloride solution is necessary).
The dosage regimen is determined by the doctor individually, depending on the tolerance of the drug, the severity of the pain syndrome, the characteristics of the patient.
The recommended adult dose for pain syndrome is 0.15-0.3 mg / kg. Between injections of single doses of the drug, a break of at least 4 hours should be observed. The maximum doses of Nalbufin are: daily - 2.4 mg / kg, single - 0.3 mg / kg. The duration of use should not exceed 3 days.
If myocardial infarction is suspected, 20 mg of the injection solution is injected once intravenously slowly (if necessary, the dose may be increased to 30 mg). In the absence of positive dynamics after 30 minutes, you can enter another single dose.
The dose of Nalbuphine for premedication is 0.1-0.2 mg / kg. For introduction into anesthesia, the solution is prescribed at a dose of 0.3-1 mg / kg, then (to maintain anesthesia) - every 30 minutes at 0.25-0.5 mg / kg.
Opiate-dependent patients may develop withdrawal symptoms that are controlled by morphine. If the patient received morphine, codeine or other opioid pain medications before starting Nalbuphine, 25% of the standard dose is prescribed.
Therapy should be performed by a physician with experience with Nalbufin. Overdose management, including naloxone, as well as mechanical ventilation and intubation equipment should be available.
Side effects
Nervous system: drowsiness, dizziness, confusion, lethargy, headache, agitation, euphoria or depression;
Cardiovascular system: change (decrease or increase) in blood pressure, tachy or bradycardia;
Respiratory system: decrease in respiratory minute volume;
Digestive system: vomiting, nausea, dyspepsia, dry mouth, spastic pain;
Allergic reactions: urticaria, laryngeal edema, itching, sneezing;
Others: increased sweating, soreness at the injection site, withdrawal syndrome (manifested as weakness, spastic abdominal pain, lacrimation, vomiting, nausea, rhinorrhea, fever, anxiety).
Overdose
An overdose of Nalbuphin can be determined by the following symptoms: pallor of the skin, miosis, hypothermia, an altered state of consciousness (up to coma), hypoventilation of the lungs, periodic Cheyne-Stokes breathing, paralysis of the respiratory center, a sharp decrease in blood pressure, cardiovascular failure.
For respiratory depression, intravenous nalorphine or naloxone is recommended. If necessary, resort to adequate ventilation of the lungs and control the indicators of central hemodynamics.
special instructions
Do not exceed the recommended dose of Nalbufin in the instructions, as this can lead to the development of physical dependence.
During therapy, outpatients should refrain from driving vehicles and performing potentially hazardous types of work that require quick psychomotor reactions and increased attention.
Application during pregnancy and lactation
According to the instructions, Nalbufin is used during pregnancy only for strict indications. It is administered with caution in case of premature onset of labor and the probable immaturity of the fetus, since the substance penetrates the placental barrier and can cause depression of the respiratory center in the newborn.
The drug is used with caution during lactation, since it is excreted in milk in small concentrations that have no clinical significance.
With impaired renal function
In renal failure, the dose of Nalbufin should be carefully calculated and the possibility of rapid withdrawal of the drug should be considered.
For violations of liver function
In case of liver failure, it is necessary to carefully select the dose of the drug and provide for the possibility of a quick cessation of the administration of Nalbuphin.
Drug interactions
Along with drugs for anesthesia, anxiolytics, antidepressants, hypnotics and antipsychotics, Nalbufin should be used under strict medical supervision (when using such combinations, dose adjustment may be required).
It is impossible to prescribe Nalbuphine with ethyl alcohol and other opioid pain relievers at the same time.
When used together with penicillins and phenothiazine derivatives, the risk of developing dyspeptic disorders in the form of vomiting and nausea increases.
Analogs
Nalbufin analogs are: Nalbufin Serb, Nalbufin hydrochloride.
Terms and conditions of storage
Store in a dark place, out of reach of children, at a temperature of 15-30 ° C.
Shelf life is 2 years.
Terms of dispensing from pharmacies
Dispensed by prescription.
Reviews about Nalbufin
There are both positive and extremely negative reviews about Nalbufin. Many patients note that with a pronounced pain syndrome, the drug does not always help. The consequences of uncontrolled administration of a drug can be very dangerous, up to the development of a strong dependence, therefore some patients lively discuss the topics of the narcotic effect of Nalbufin or the complexity of refusing the drug.
The price of Nalbufin in pharmacies
At the moment, the approximate price of Nalbuphin in ampoules with a dosage of 10 mg is 652–692 rubles per pack of 10 pcs. The cost of Nalbuphin in ampoules with a dosage of 20 mg varies from 681 to 726 rubles per pack of 5 pcs.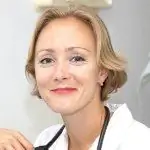 Anna Kozlova Medical journalist About the author
Education: Rostov State Medical University, specialty "General Medicine".
Information about the drug is generalized, provided for informational purposes only and does not replace the official instructions. Self-medication is hazardous to health!
Popular by topic