Table of contents: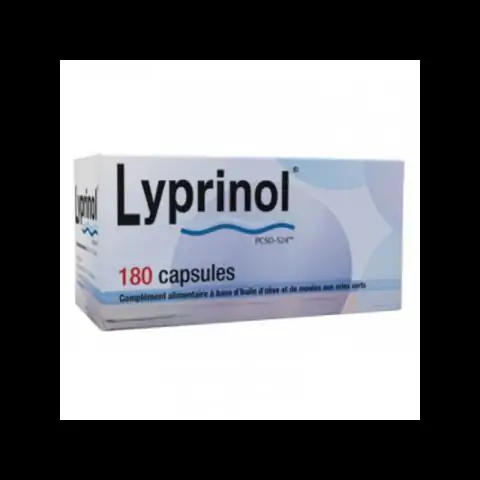 Video: Curcumin Evalar - Instructions For Use, Price, Reviews, Capsule Analogues
Curcumin Evalar
Curcumin Evalar: instructions for use and reviews
1. Release form and composition
2. Pharmacological properties
3. Indications for use
4. Contraindications
5. Method of application and dosage
6. Side effects
7. Overdose
8. Special instructions
9. Application during pregnancy and lactation
10. Drug interactions
11. Analogs
12. Terms and conditions of storage
13. Terms of dispensing from pharmacies
14. Reviews
15. Price in pharmacies
Latin name: Curcumin
Active ingredient: turmeric extract (Curcuma extract)
Manufacturer: CJSC "Evalar" (Russia)
Description and photo updated: 28.12.2018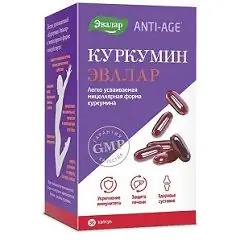 Curcumin Evalar is a biologically active food supplement (BAA), a source of curcumin.
Release form and composition
The dietary supplement is produced in the form of capsules weighing 0.75 g (30 pcs. In a plastic can, in a cardboard box 1 can and instructions for the use of Curcumin Evalar).
1 capsule contains:
active substance: turmeric extract containing 93% curcuminoids, calculated as curcumin - 0.04 g;
auxiliary components: vegetable emulsifier - Tween-80 (polysorbate-80);
shell composition (food additives): vegetable glycerin, gelatin.
Pharmacological properties
Curcumin Evalar is a biologically active food supplement intended for additional intake of curcumin, the main component of the turmeric spice, into the body.
Curcumin is easily absorbed in the body, has unique properties and helps to strengthen the immune system, prevent colds and seasonal illnesses (including the flu), and faster recovery from illness in people with chronic diseases. It is a unique natural antibiotic, has a pronounced antibacterial effect.
Being a powerful natural polyphenol, curcumin has antimicrobial and antioxidant activity, aseptic, hepatoprotective and anti-inflammatory effects. Protects against viruses, bacteria and fungi. Has a beneficial effect on the digestive system. By activating the intestinal flora and increasing the secretion of digestive juices and bile, it improves the digestion process. Stimulates the contraction of the gallbladder, prevents the formation of cholesterol stones in the gallbladder and liver.
It is used to reduce inflammation and joint pain in the treatment of diseases such as rheumatism, osteoarthritis, rheumatoid arthritis, tendonitis.
The micellar form of curcumin allows for easy absorption of 100% of the dose taken.
Indications for use
Curcumin Evalar has been shown to be a source of curcumin.
Contraindications
period of pregnancy;
breast-feeding;
hypersensitivity to product components.
Curcumin Evalar, instructions for use: method and dosage
Curcumin Evalar capsules are taken orally.
Recommended dosage for persons over the age of 14: 1-3 pcs. the day before meals.
The dose is selected individually, taking into account the need.
The duration of the course is at least 30 days. Reception of the drug can be repeated as needed.
Side effects
Individuals with individual intolerance to the components of the supplement may develop hypersensitivity reactions.
Overdose
Overdose symptoms have not been established.
special instructions
Curcumin Evalar is not a drug. It is recommended to consult a doctor before using the capsules.
It should be borne in mind that in 1 capsule the content of curcumin corresponds to 80% of the daily requirement.
When using turmeric in the form of a spice, the absorption of curcumin in the body occurs in the amount of 5-10%.
Application during pregnancy and lactation
The use of curcumin Evalar capsules during gestation and breastfeeding is contraindicated.
Drug interactions
The interaction of the product with drugs has not been established.
Analogs
Curcumin Evalar analogues are Curcumin GN Extract, Vitim Artro with Curcumin, Curcuminon BCM-95, Micellized Curcumin, Capsules Curcumin Solgar, Extra Curcumin and others.
Terms and conditions of storage
Keep out of the reach of children.
Store at temperatures up to 25 ° C.
The shelf life is 3 years.
Terms of dispensing from pharmacies
Available without a prescription.
Reviews about Curcumin Evalar
Reviews of Curcumin Evalar are mostly positive. Many people use the product to strengthen the immune system and are very satisfied with its preventive effect. In particular, they note an improvement in the functioning of the digestive system (no heartburn and a feeling of heaviness after eating, normal stool), including the liver.
Users point out that taking the capsules to reduce inflammation and reduce joint pain was beneficial after only a few courses. As a result of prolonged use of dietary supplements, there is no pain and crunch in the joints when moving.
There are negative reviews, their authors point to the high cost of the product and the complete absence of the effect declared by the manufacturer.
Price for Curcumin Evalar in pharmacies
Price for Curcumin Evalar, capsules weighing 0.75 g, 30 pcs. in a plastic can, can be from 1178 rubles.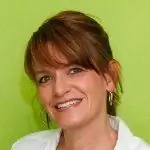 Maria Kulkes Medical journalist About the author
Education: First Moscow State Medical University named after I. M. Sechenov, specialty "General Medicine".
Information about the drug is generalized, provided for informational purposes only and does not replace the official instructions. Self-medication is hazardous to health!
Popular by topic