Table of contents:
Video: Xalatan - Instructions For The Use Of Eye Drops, Reviews, Price, Analogues
Xalatan
Xalatan: instructions for use and reviews
1. Release form and composition
2. Pharmacological properties
3. Indications for use
4. Contraindications
5. Method of application and dosage
6. Side effects
7. Overdose
8. Special instructions
9. Drug interactions
10. Analogs
11. Terms and conditions of storage
12. Terms of dispensing from pharmacies
13. Reviews
14. Price in pharmacies
Latin name: Xalatan
ATX code: S01EE01
Active ingredient: Latanoprost
Manufacturer: Pfizer MFG. Belgium NV (Belgium)
Description and photo update: 2019-06-08
Prices in pharmacies: from 570 rubles.
Buy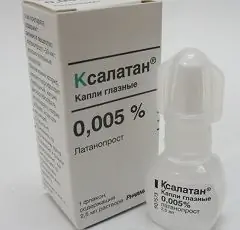 Xalatan is a drug with antiglaucoma action.
Release form and composition
Dosage form - eye drops 0.005%: transparent, colorless (in polyethylene dropper bottles with first opening control, 2.5 ml each, 1 or 3 bottles in a cardboard box).
The composition of 1 ml drops includes:
Active ingredient: latanoprost - 0.05 mg;
Auxiliary components: sodium chloride - 4.1 mg, sodium dihydrogen phosphate (monohydrate) - 4.6 mg, anhydrous sodium hydrogen phosphate - 4.74 mg, benzalkonium chloride - 0.2 mg, water for injection - 995 mg.
Pharmacological properties
Pharmacodynamics
Latanoprost - the active component of Xalatan - is an analogue of prostaglandin F2 α, which is part of the group of selective agonists of FP receptors (prostaglandin F). It lowers intraocular pressure, accelerating the outflow of aqueous humor mainly by the uveoscleral route, as well as through the trabecular network. A decrease in intraocular pressure is noted approximately 3-4 hours after the application of latanoprost, and the maximum effect is observed after approximately 8-12 hours. The drug is valid for at least 1 day.
Studies show that latanoprost has little effect on the production of aqueous humor and the blood-ophthalmic barrier.
When using latanoprost in therapeutic doses, there is no significant pharmacological effect on the respiratory and cardiovascular systems.
Pharmacokinetics
Latanoprost belongs to the category of prodrugs, it is absorbed through the cornea, where it is hydrolyzed to a biologically active acid. Its content in aqueous humor reaches its maximum approximately 2 hours after topical application.
The volume of distribution of the substance is 0.16 ± 0.02 l / kg. Latanoprost acid is detected in aqueous humor during the first 4 hours, and in plasma - only during the first hour after topical application.
As a prodrug, latanoprost is hydrolyzed in the cornea by esterases, forming a biologically active acid. This hydrolysis product enters the systemic circulation, being metabolized mainly in the liver through beta-oxidation of fatty acids with the formation of 1,2-dinor- and 1,2,3,4-tetranor-metabolites.
The rate of elimination of latanoprost from plasma is quite high: the elimination half-life is approximately 17 minutes. Systemic clearance is approximately 7 ml / min / kg. After beta-oxidation in the liver, metabolites are excreted mainly through the kidneys: after topical application, about 88% of the dose used is excreted in the urine.
The exposure of the active component of Xalatan in children aged 3–12 years is approximately 2 times higher than in adult patients, and in children under 3 years of age it is 6 times higher. However, the safety profile of the drug is the same in patients of all ages. The maximum concentration of latanoprost acid in blood plasma is observed 5 minutes after application for all age groups. The half-life of this substance in children and adults is the same. At equilibrium concentration, latanoprost acid does not accumulate in blood plasma.
Indications for use
Xalatan eye drops are prescribed to lower increased intraocular pressure in open-angle glaucoma or increased ophthalmotonus.
Contraindications
Age up to 1 year (the effectiveness and safety of using latanoprost for this age group of patients has not been established);
Hypersensitivity to drug components.
Pregnant women can use the drug only after assessing the ratio of the benefits of the therapy with possible harm to the fetus (due to the lack of adequate controlled studies).
Xalatan should be used with caution in the presence of the following diseases / conditions:
Afakia, pseudoaphakia with rupture of the posterior capsule of the lens;
Risk factors for the development of macular edema (when using latanoprost, cases of macular edema, including cystoid edema, have been described);
Risk factors for developing uveitis / iritis;
Inflammatory, neovascular glaucoma (due to insufficient data on the safety and efficacy of the drug in these diseases);
Bronchial asthma, history of herpetic keratitis;
Lactation period.
The use of Xalatan is not recommended in patients with herpetic keratitis (recurrent or in active form), especially associated with the intake of prostaglandin F 2α analogues.
When planning surgery for cataracts, the drug should be used with caution.
Xalatan instructions for use: method and dosage
Xalatan eye drops are instilled into the affected eye, preferably in the evening.
For all age groups of patients, Xalatan is prescribed 1 drop a day.
To reduce the possible systemic effect of drops, immediately after instillation, it is recommended to press on the lower lacrimal opening for 1 minute (it is located at the inner corner of the eye in the lower eyelid).
Side effects
Respiratory system: shortness of breath, bronchospasm (including acute attacks or exacerbation of the disease in patients with a history of bronchial asthma);
Nervous system: headache, dizziness;
Musculoskeletal system: muscle and joint pain;
Skin: rash, local skin reactions on the eyelids, darkening of the eyelid skin, toxic epidermal necrolysis;
Organ of vision: eye irritation (burning sensation, itching, tingling, sensation of a foreign body and sand in the eyes), conjunctival hyperemia, blepharitis, eye pain, increased iris pigmentation, transient point erosion of the corneal epithelium, periorbital edema, eyelid edema, conjunctivitis, erosion and corneal edema, thickening, lengthening, increased number and increased pigmentation of vellus hair and eyelashes, keratitis, uveitis / iritis, macular edema (including cystoid), change in the direction of eyelash growth (may cause eye irritation), growth of an additional row of eyelashes over the meibomian glands, blurred vision, changes in the eyelash area and in the periorbital area (can lead to a deepening of the groove of the upper eyelid), dryness of the mucous membrane of the eyes, photophobia;
Invasions and infections: herpetic keratitis;
Others: nonspecific chest pain.
In patients with diabetic retinopathy during therapy, cases of retinal artery embolism, retinal detachment and vitreous hemorrhage were noted.
With significant damage to the cornea, very rare cases of corneal calcification have been recorded, which is associated with the use of phosphate-containing eye drops.
In children, when using Xalatan, in comparison with adults, the development of nasopharyngitis and fever was more often noted.
Overdose
The main symptoms of an overdose on the part of the organ of vision are hyperemia of the episclera or conjunctiva, as well as irritation of the mucous membrane of the eyes.
In case of accidental oral administration of the drug inside, it is necessary to take into account that 1 bottle with 2.5 ml of solution contains 125 μg of latanoprost. More than 90% of this compound is metabolized as a result of the "first pass" effect through the liver. Intravenous infusion at a dose of 3 mcg / kg is not the cause of adverse reactions, however, when the dose is increased to 5.5-10 mcg / kg, sweating, hot flashes, abdominal pain, nausea, fatigue, and dizziness were noted. In patients suffering from moderate bronchial asthma, the introduction of Xalatan into the eyes at a dose 7 times higher than the recommended dose did not cause bronchospasm.
In case of overdose, symptomatic treatment is recommended.
special instructions
It is not necessary to increase the frequency of application of Xalatan, since this can lead to a weakening of the effect that lowers the intraocular pressure.
If the procedure is missed, the next dose should be administered at the usual time.
According to the instructions, Xalatan can be used concurrently with other classes of topical ophthalmic drugs that help reduce intraocular pressure. When using several drugs, an interval of at least 5 minutes must be observed.
Benzalkonium chloride, which is part of eye drops, can be absorbed by contact lenses, which is why they must be removed before instillation. You can install them again after 15 minutes.
Latanoprost can lead to a gradual increase in the content of brown pigment in the iris. Usually, the color change is not significant and may not be clinically evident. The drug does not affect lentigo and nevi of the iris; pigment accumulation in the anterior chamber of the eye or in the trabecular meshwork was not observed.
In cases of increased iris pigmentation, therapy can be continued, however, patients with such a disorder should be monitored regularly, depending on the clinical situation, the use of Xalatan may be discontinued.
When the drug is instilled in only one eye, heterochromia may develop.
During treatment, cases of darkening of the eyelid skin are described, which, as a rule, is reversible.
Xalatan can cause gradual changes in vellus hair and eyelashes in the form of lengthening, thickening or increased pigmentation, thickening and changing the direction of eyelash growth. Eyelash changes are reversible and go away on their own after discontinuation of therapy.
During therapy, short-term blurred vision may occur. Be careful when driving or performing other types of work that require visual acuity.
Drug interactions
With the simultaneous use of two analogs of prostaglandins, a paradoxical increase in intraocular pressure was noted, therefore such combinations are not recommended.
Xalatan is incompatible with thiomersal-containing eye drops.
Analogs
Xalatan analogs are: Arutimol, Glaumol, Glauprost, Iotim, Kuzimolol, Xalatamax, Latanol, Niolol, Normatin, Okumed, Okuril, Oftan Timolol, Prolatan, Timolol.
Terms and conditions of storage
Store in a dark place, out of reach of children, at a temperature of 2-8 ° C.
The shelf life is 3 years.
After opening the vial, Xalatan can be used for 4 weeks provided it is stored at temperatures up to 25 ° C.
Terms of dispensing from pharmacies
Dispensed by prescription.
Reviews about Xalatan
There are numerous reviews of Xalatan, confirming its effectiveness in glaucoma. The drug normalizes intraocular pressure and is intended to prevent deterioration of the eye condition, but it must be used regularly until the end of life.
Many patients claim that Xalatan promotes eyelash growth. Such a side effect does take place, but do not forget that this is a drug that should not be used for dubious purposes in order to avoid harm to the body.
Serious side effects of the drug are also noted, for example, redness of the eyes and occasionally irreversible change in the shade of the iris.
Price for Xalatan in pharmacies
The price for a pack of Xalatan, which includes 1 bottle, is on average about 670-750 rubles. A package of the drug, which includes 3 bottles, can be bought in pharmacies for 1500-1700 rubles.
Xalatan: prices in online pharmacies
Drug name
Price
Pharmacy
Xalatan 0.005% eye drops 2.5 ml 1 pc.
RUB 570
Buy
Xalatan eye drops 0.005% 2.5ml
719 RUB
Buy
Xalatan 0.005% eye drops 2.5 ml 3 pcs.
1098 RUB
Buy
Xalatan eye drops 0.005% 2.5ml 3 pcs.
1730 RUB
Buy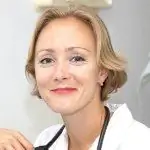 Anna Kozlova Medical journalist About the author
Education: Rostov State Medical University, specialty "General Medicine".
Information about the drug is generalized, provided for informational purposes only and does not replace the official instructions. Self-medication is hazardous to health!
Popular by topic