Table of contents: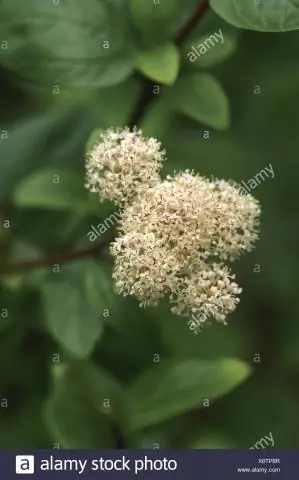 Video: Evalar Red Root - Instructions For Use For Men, Reviews
Evalar Red Root
Latin name: Krasniy koren Evalar
Active ingredient: tannins (Tannins), additionally for tablets - Vitamin E (alpha-tocopherol acetate) [Vitamin E (Alfa-Tocopheroli acetas)], zinc (Zincum)
Manufacturer: CJSC Evalar (Russia)
Description and photo update: 2019-08-07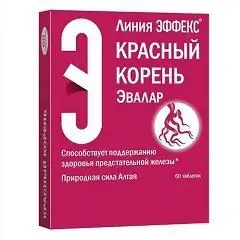 The red root Evalar is a biologically active additive (BAA) to food, a source of tannins, which helps to improve the functional state of the genitourinary system of men.
Release form and composition
Dosage forms:
tablets (20 pcs. in a blister, in a cardboard box 3 blisters and instructions for the use of Evalar Red Root);
vegetable raw materials (30 g per pack).
The tablets include:
active substances: powder of the roots of the forgotten penny, alpha-tocopherol acetate (vitamin E), zinc (in the form of zinc oxide);
additional components: microcrystalline cellulose (carrier), vegetable calcium stearate (anti-caking agent), amorphous silicon dioxide (anti-caking agent).
2 tablets (daily dose) contain:
forgotten penny root powder - 744 mg, including gallic acid, not less than 24 mg (24% *);
alpha-tocopherol acetate - at least 8 mg in tocopherol equivalent (80% *);
zinc - not less than 12.4 mg (80% *).
* -% of the adequate consumption level.
Composition of plant raw materials: crushed rhizomes with the roots of the forgotten penny. In 2 g of raw materials (daily dose), the amount of tannins in terms of tannin is at least 120 mg, which corresponds to 40% of the recommended daily intake.
Pharmacological properties
The Evalar Red Root contains biologically active substances of the roots of the forgotten penny (Hedysarum neglectum), a relict plant that is endemic to Altai and grows high in the mountains.
For a long time, the healing properties of the forgotten penny, also called the red root, have been used to strengthen men's health and fight male ailments. Red root belongs to natural stimulants that can maintain constant sexual activity. Currently, the plant has been successfully used to improve the functional state of the male genitourinary system, prevent age-related structural changes in the prostate and maintain normal sexual function.
The antioxidant vitamin E and zinc in the tablets additionally contribute to overall vitality and health.
Indications for use
The tool is used as a biologically active food additive, a source of tannins, and additionally for tablets - vitamin E and zinc.
Both forms of the drug are indicated for use in men in order to improve the functional state of the genitourinary apparatus and maintain normal sexual activity.
Contraindications
The use of the product is contraindicated in the presence of hypersensitivity to any of its components.
Evalar red root, instructions for use: method and dosage
Evalar red root is taken orally.
Tablets are recommended to be consumed with meals 1 time per day, 2 pcs., Course - 30 days. If necessary, with an interval of 10 days, it is possible to conduct a repeated course.
Plant raw materials in a dose of 2 g (1 tablespoon) should be poured with 200 ml (1 glass) boiling water and infused for 5-10 minutes, then strain. Take the prepared infusion 200 ml per day. Duration of admission is at least 21 days.
Side effects
No data available.
Overdose
No data available.
special instructions
Evalar's red root is not a drug.
Before using the product, you must consult a specialist.
The tablets do not contain gluten and sugar, therefore, taking this form of the drug is possible in persons following a diet for weight loss.
Application during pregnancy and lactation
The dietary supplement is not used in women, since the Red Root Evalar is intended for men.
Pediatric use
Evalar red root is not used in pediatrics.
Drug interactions
No data available.
Analogs
Vitaprost, Afala, Kanefron N, Speman, Prostanorm, Samprost, Prostatilen, Rovatinex and others are analogues of the Evalar Red Root.
Terms and conditions of storage
Store in a place protected from light and out of reach of children, at a temperature not exceeding 25 ° C.
The shelf life is 3 years.
The infusion prepared from raw materials can be stored in the refrigerator for no more than two days.
Terms of dispensing from pharmacies
Available without a prescription.
Reviews about Red Root Evalar
According to most reviews, Evalar Red Root is an effective remedy used in men to improve the functioning of the genitourinary system and return sexual desire. Patients note that the dietary supplement has proven itself well in the treatment of urethritis as part of complex therapy, as well as in the prevention and treatment of prostatitis. The remedy relieves inflammation and relieves pain during urination, increases potency, improves overall well-being. The advantages of the phytopreparation include its natural plant base, availability and convenient dosing regimen.
However, there are also reviews which indicate a weak and short-term effect of dietary supplements. Some patients consider the cost of the drug in the form of herbal raw materials too high. There are no complaints about unwanted effects.
Price for Evalar Red Root in pharmacies
The price of Evalar Red Root for men can be: tablets (60 pcs. In a package) - 360–410 rubles, vegetable raw materials (30 g in a pack) - 90–110 rubles.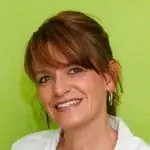 Maria Kulkes Medical journalist About the author
Education: First Moscow State Medical University named after I. M. Sechenov, specialty "General Medicine".
Information about the drug is generalized, provided for informational purposes only and does not replace the official instructions. Self-medication is hazardous to health!
Popular by topic