Table of contents: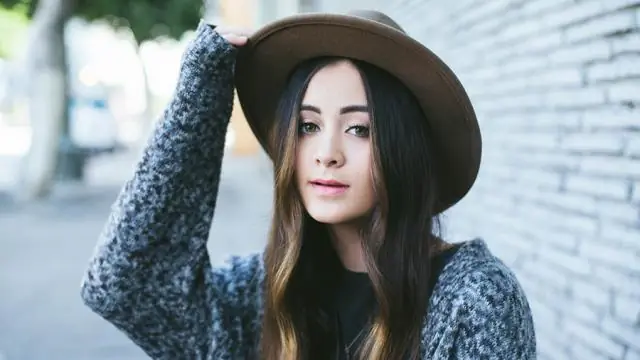 Video: Coriol - Instructions For The Use Of Tablets, Price, Analogs, Reviews
Coriol
Coriol: instructions for use and reviews
1. Release form and composition
2. Pharmacological properties
3. Indications for use
4. Contraindications
5. Method of application and dosage
6. Side effects
7. Overdose
8. Special instructions
9. Application during pregnancy and lactation
10. In case of impaired renal function
11. Drug interactions
12. Analogs
13. Terms and conditions of storage
14. Terms of dispensing from pharmacies
15. Reviews
16. Price in pharmacies
Latin name: Coriol
ATX code: C07AG02
Active ingredient: Carvedilol
Manufacturer: KRKA (Slovenia)
Description and photo update: 2019-12-08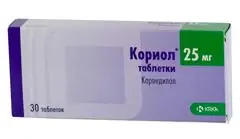 Coriol - alpha 1 -, beta 1 - and beta 2 -adrenergic blocker with vasodilator, antianginal and antiarrhythmic action.
Release form and composition
Coriol dosage form - tablets:
3.125 mg - round, slightly convex on both sides, white, with beveled edges;
6.25 mg - oval, slightly convex on both sides, white, with a notch on one side and the marking "S2" on the other;
12.5 mg - oval, slightly convex on both sides, white, with a notch on one side and the marking "S3" on the other;
25 mg - round, slightly convex on both sides, with beveled edges, white, with a notch on one side.
The tablets are packed in blisters of 10 pcs., 3 blisters are packed in a cardboard box.
Active ingredient: carvedilol, in 1 tablet - 3.125 mg, 6.25 mg, 12.5 mg or 25 mg.
Inactive substances: povidone, sucrose, crospovidone, colloidal silicon dioxide, lactose monohydrate, magnesium stearate.
Pharmacological properties
Pharmacodynamics
Carvedilol has a dual mechanism of action. First, it selectively blocks the beta-adrenergic receptors of the heart, thereby lowering blood pressure, reducing cardiac output and heart rate. Second, carvedilol blocks alpha 1 -adrenergic receptors, thereby causing peripheral vasodilation and decreasing systemic vascular resistance. These effects reduce the stress on the heart muscle and prevent chest pain (angina pectoris). In patients with heart failure, Coriol increases the left ventricular ejection fraction.
The most pronounced therapeutic effect of the drug appears 1-2 hours after taking the tablets inside. Coriol has no intrinsic sympathomimetic activity. Like propranolol, it has inherent membrane stabilizing properties.
Pharmacokinetics
Absorption of carvedilol after ingestion of the drug is fast and complete. About 98-99% binds to plasma proteins. The plasma concentration of carvedilol is directly proportional to the dose taken. It takes about 1 hour to reach the maximum plasma concentration. The bioavailability of carvedilol is about 30%, since the drug is extensively metabolized in the liver. The resulting metabolites have a high ability to block beta-adrenergic receptors.
In elderly patients, the concentration of the active substance in the blood plasma is about 50% higher than in younger patients.
With food intake, absorption of carvedilol slows down, but this does not affect the bioavailability of the drug.
Indications for use
Stable angina;
Arterial hypertension (as a monopreparation or in combination with other antihypertensive drugs);
Chronic cardiac angina (as part of complex therapy).
Contraindications
Strict (the use of Coriol is categorically contraindicated):
Severe bradycardia;
Atrioventricular block II and III degree;
Arterial hypotension (systolic blood pressure less than 85 mm Hg);
Decompensated heart failure;
Sick sinus syndrome;
Bronchospastic syndrome;
Bronchial asthma;
Liver failure;
Age under 18;
Pregnancy lactation period;
Hypersensitivity to carvedilol or auxiliary components of the drug.
Relative (the use of Coriol should be carried out with extreme caution, after assessing the potential benefits and possible risks, due to the likelihood of complications):
Emphysema of the lungs;
Chronical bronchitis;
Prinzmetal's angina;
Thyrotoxicosis;
Hypoglycemia;
Diabetes;
Occlusive peripheral vascular disease;
Depression;
Pheochromocytoma;
Severe metabolic acidosis;
Renal failure;
Psoriasis;
Myasthenia gravis.
Instructions for the use of Coriol: method and dosage
Coriol tablets should be taken orally after meals with plenty of water.
Recommended dosage regimens:
Stable angina pectoris: the initial dose is 12.5 mg 2 times a day. If necessary, after 7-14 days, under the supervision of a doctor, the dose is increased, up to 50 mg in 2 divided doses. With insufficient efficacy, but provided that the drug is well tolerated, after 14 days the dose may be increased further. The maximum permissible daily dose is 100 mg in 2 divided doses, for older people over the age of 70 - 50 mg in 2 doses;
Arterial hypertension: the initial dose (in the first 7-14 days) - 12.5 mg in 1 dose in the morning after breakfast or 6.25 mg 2 times a day. The maintenance dose is 25 mg 1 time per day in the morning or 12.5 mg 2 times a day. After 14 days, if necessary, the daily dose is increased to 50 mg;
Chronic heart failure: the initial dose is 3.125 mg 2 times a day with a gradual increase until the desired therapeutic effect is achieved. The maximum permissible doses: for patients weighing less than 85 kg - 25 mg 2 times a day, for patients weighing more than 85 kg - 50 mg 2 times a day.
At the beginning of therapy and at each dose increase, the patient's condition should be monitored.
If, for any reason, Coriol is interrupted for more than 2 weeks, treatment should be resumed with a minimum dose of 3.125 mg 2 times a day, gradually increasing it.
Side effects
From the respiratory system: nasal congestion, sneezing, bronchospasm; in predisposed patients - shortness of breath;
On the part of the cardiovascular system: AV block, peripheral circulatory disorders, syncope, angina attacks, bradycardia, orthostatic hypotension, progression of heart failure, intermittent claudication;
From the central and peripheral nervous system: depression, dizziness, paresthesia, headache;
From the genitourinary system: edema, severe renal dysfunction; rarely - decreased potency;
From the digestive system: abdominal pain, constipation / diarrhea, nausea, vomiting, dry mouth, increased activity of hepatic transaminases;
From the hematopoietic system: thrombocytopenia, leukopenia;
Allergic reactions: exacerbation of psoriatic eruptions, exanthema, itching, skin rash, urticaria;
Others: weight gain, eye irritation, decreased production of lacrimal fluid, pain in the extremities, hyper- and hypoglycemia, hypercholesterolemia, muscle weakness (more often at the beginning of treatment).
Overdose
In case of an overdose of Coriol, the following symptoms are observed: slowing of the heart rate, heart failure, lowering blood pressure, accompanied by fainting or dizziness, vomiting, shortness of breath due to the development of bronchospasm; in especially severe cases - generalized convulsions, cardiogenic shock, conduction disturbances, impaired consciousness (up to coma), cardiac arrest.
If signs of a decrease in blood pressure appear, it is recommended to reduce the dose of the drug or temporarily cancel it.
If the patient is conscious, induce vomiting, and then lay him on his back so that his head is slightly lowered and his legs are raised. If the patient is unconscious, it is necessary to put him on his side. Symptomatic therapy is recommended.
Glucagon or orciprenaline is prescribed to support blood circulation and heart function; with bradycardia - atropine, and if necessary - the driver of the heart rate; with bronchospasm - beta 2 -adrenomimetics; for convulsions - diazepam; with peripheral vasodilation - norepinephrine (norepinephrine).
The duration of therapy depends on the degree of poisoning. In case of severe intoxication, the elimination time of the active substance of the drug is lengthened. The patient should be closely monitored until the condition is completely normalized.
special instructions
At the beginning of taking Coriol and with each increase in the dose, an excessive decrease in blood pressure is possible, especially in case of a change in body position (when standing up). During treatment, dizziness and fainting may occur, especially in the elderly, patients with heart failure, as well as patients receiving simultaneously diuretics and / or other antihypertensive drugs.
According to the instructions, Coriol should not be canceled suddenly, especially in patients with angina pectoris (worsening of the condition is possible); it is necessary to gradually reduce the dose of the drug over 1-2 weeks.
In case of progression of heart failure during the use of Coriol, it is recommended to increase the dose of the diuretic.
In renal failure, the dose of the drug is adjusted based on the functional state of the kidneys.
During treatment, renal function should be monitored in patients with renal failure, ischemic heart disease, low blood pressure and / or heart failure, and diffuse peripheral vascular disease. If kidney function worsens, the drug must be canceled.
Beta-blockers can reduce the sensitivity of allergic tests, aggravate the course of Prinzmetal's angina and the clinical picture of anaphylactic reactions, psoriasis and peripheral angiopathy.
By slowing down the heart rate, Coriol can mask the signs of hypoglycemia in patients with thyroid disease and diabetes mellitus.
Caution should be exercised when patients receiving carvedilol are operated under general anesthesia using drugs that suppress the activity of the heart muscle (for example, cyclopropane, ether, or trichlorethylene). If major surgery is required, Coriol is recommended to be gradually canceled. Before surgery, the patient should warn the doctor about taking this drug.
Carvedilol may reduce tear production, this should be taken into account in patients who wear contact lenses.
Patients with pheochromocytoma can be prescribed beta-adrenergic blockers only after the start of taking alpha-adrenergic blockers.
At the end of therapy in patients who take carvedilol in combination with clonidine, it is first necessary to cancel Coriol and only after a few days - clonidine.
During the period of treatment, you should refrain from drinking alcohol.
Since at the beginning of taking the drug and with each increase in the dose, an excessive decrease in blood pressure, accompanied by dizziness, is possible, it is recommended to refrain from driving and performing other types of work that require a high speed of reactions and concentration of attention.
Application during pregnancy and lactation
During pregnancy, Coriol tablets are prescribed in exceptional cases, after assessing the benefit to the mother / risk to the fetus ratio.
Carvedilol can be excreted in breast milk, so breastfeeding is not recommended during drug treatment.
With impaired renal function
Patients with renal failure Coriol is prescribed with caution.
Drug interactions
The use of Coriol in patients receiving intravenous diltiazem or verapamil can lead to a marked decrease in heart rate and a significant decrease in blood pressure. For this reason, such combinations are contraindicated.
The effect of carvedilol can be enhanced by some antiarrhythmic drugs, anesthetics, other beta-blockers (for example, in the form of eye drops), sympatholytics (for example, reserpine), monoamine oxidase inhibitors, drugs for the treatment of angina pectoris, antihypertensive drugs, cardiac glycosides. If it is necessary to carry out combination therapy, the doses of these drugs should be carefully selected.
Coriol can increase the concentration of digoxin in the blood plasma.
The drug can enhance the effect of hypoglycemic agents and mask the signs of hypoglycemia. During treatment, regular monitoring of blood glucose levels is necessary.
In the case of the simultaneous use of ergot alkaloids, there is a deterioration in peripheral circulation.
Diuretics enhance the action of Coriol.
The pharmacokinetics of carvedilol may change with the concomitant use of inducers or inhibitors of the activity of the CYP2D6 isoenzyme. For example, rifampicin reduces the serum concentration of carvedilol, while cimetidine increases it.
Analogs
Coriol's analogs are: Acridilol, Vedicardol, Dilatrend, Carvedilol, Carvedilol Zentiva, Carvedilol Sandoz, Bagodilol, Carvedigamma, Carvenal, Carvetrend, Cardivas, Credex.
Terms and conditions of storage
Store at a temperature not exceeding 30 ° C.
Shelf life is 2 years.
Terms of dispensing from pharmacies
Dispensed by prescription.
Reviews of Coriol
Most often Coriol is prescribed for patients with heart failure, less often for hypertension. The drug is used as a means of monotherapy, or in combination with other drugs, for example, angiotensin-converting enzyme inhibitors, diuretics, calcium channel blockers. According to reviews, Coriol is much more effective for hypertension when administered together with Amlodipine.
Some patients complain of such side effects of the drug as weakness, dizziness, drowsiness and fatigue. After some time, the listed undesirable phenomena, as a rule, disappear, but if this does not happen, then Coriol must be canceled, or replaced with another agent. It is strictly forbidden to arbitrarily change the dose of the drug or take Coriol without medical advice, since such actions may worsen the condition or the appearance of complications.
Coriol price in pharmacies
Tablets in a dosage of 12.5 mg (30 pcs. In a package) can be bought in pharmacies at a price of 307 rubles. The price of Coriol 25 mg tablets (30 pcs per package) is from 472 rubles.
Anna Kozlova Medical journalist About the author
Education: Rostov State Medical University, specialty "General Medicine".
Information about the drug is generalized, provided for informational purposes only and does not replace the official instructions. Self-medication is hazardous to health!
Recommended: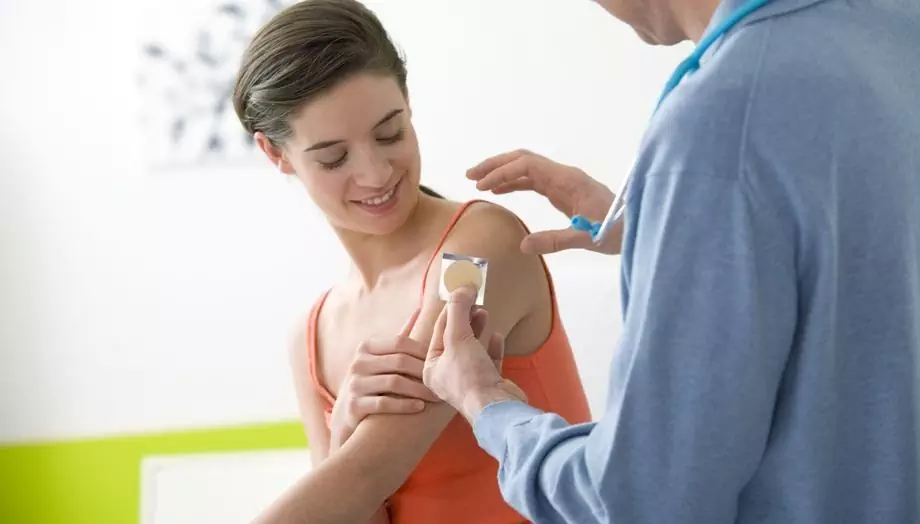 Nicotine patch is an effective remedy for weaning from nicotine addiction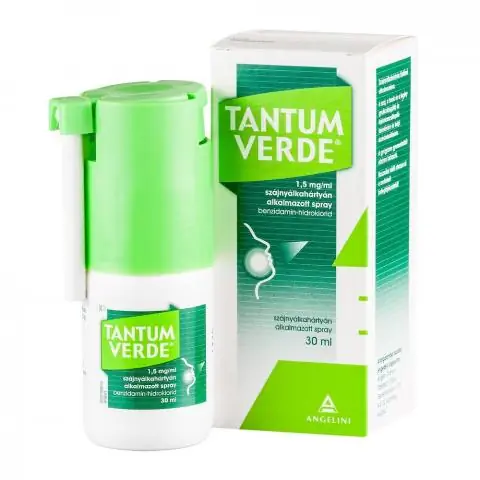 Instructions for use Tantum Verde in the form of a spray, tablets and solution. Information on doses for children, contraindications, reviews, analogues and the price of the drug in pharmacies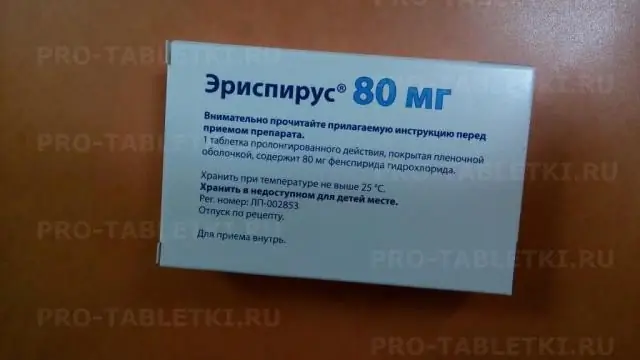 Instructions for use Erispirus tablets and syrup. Information on the dosage for children, contraindications, reviews, analogues and the price of the drug in pharmacies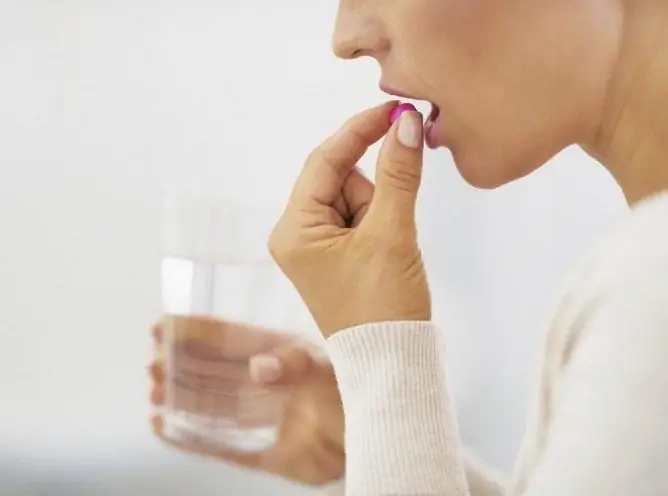 Sinusitis requires an integrated approach to treatment. The leading role in therapy belongs to antibiotics, which prevent the development of serious complications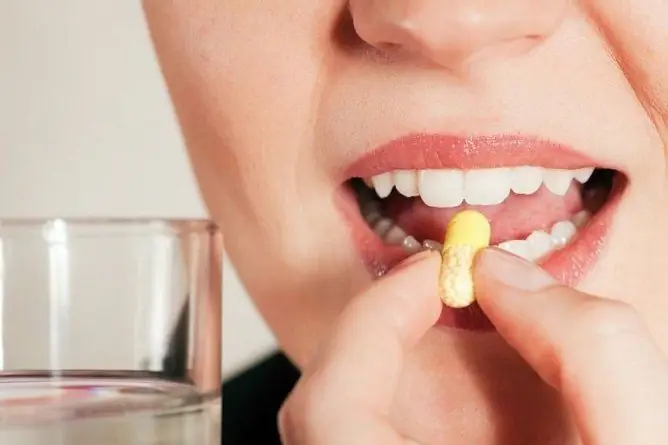 Treatment of angina with antibiotics in adults occupies a leading place in the bacterial form of the disease. The drugs are prescribed in the form of tablets, powder, solution for injection