Table of contents: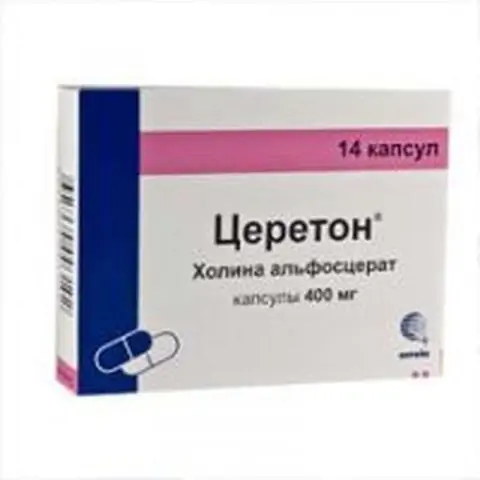 Video: Colbiocin - Instructions For Use, Price, Analogs, Eye Ointment
Colbiocin
Colbiocin: instructions for use and reviews
1. Release form and composition
2. Pharmacological properties
3. Indications for use
4. Contraindications
5. Method of application and dosage
6. Side effects
7. Overdose
8. Special instructions
9. Application during pregnancy and lactation
10. Use in childhood
11. In case of impaired renal function
12. For violations of liver function
13. Drug interactions
14. Analogs
15. Terms and conditions of storage
16. Terms of dispensing from pharmacies
17. Reviews
18. Price in pharmacies
Latin name: Colbiocin
ATX code: S01AA20
Active ingredient: rolitetracycline / tetracycline (rolitetracyclinum / tetracycline), chloramphenicol (chloramphenicolum), sodium colistimethatum (colistimethatum natrium)
Manufacturer: S. I. F. I., S.p. A. (SIFI, SpA) (Italy)
Description and photo update: 2018-21-11
Prices in pharmacies: from 256 rubles.
Buy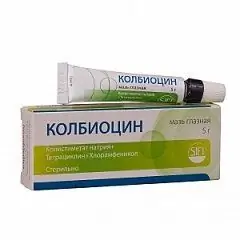 Colbiocin is an antimicrobial combined preparation for topical use in ophthalmology.
Release form and composition
Colbiocin dosage forms:
powder for the preparation of eye drops: after dissolving in 5 ml of the supplied solvent, a transparent, colorless or light yellow solution is formed (120 mg each in a glass vial of dark color, in a cardboard box 1 bottle complete with a reservoir lid and dropper cap, wrapped in aluminum foil);
eye ointment: semi-solid mass, yellow (5 g each in aluminum tubes, in a cardboard box 1 tube).
1 ml of the finished solution contains:
active ingredients: rolitetracycline - 5 mg, sodium colistimethate - 180,000 IU (international units), chloramphenicol - 4 mg;
auxiliary component: sodium sulfite;
solvent: boric acid, sodium tetraborate, benzalkonium chloride, polysorbate 80, disodium edetate, purified water.
1 g of ointment contains:
active ingredients: tetracycline - 5 mg, sodium colistimethate - 180,000 IU, chloramphenicol - 10 mg;
auxiliary components: lanolin, vaseline oil, eye vaseline.
Pharmacological properties
Pharmacodynamics
Colbiocin is a combined preparation with antibacterial action for topical use in ophthalmology. Its therapeutic effect is due to the activity of the main components that make up:
tetracycline (rolitetracycline): a broad-spectrum antibiotic. Bacteriostatic activity of tetracycline against gram-negative bacteria Mycoplasma speciales (spp.), Chlamydia spp., Entamoeba histolytica and Rickettsia spp. associated with inhibition of bacterial protein synthesis at the RNA level (ribonucleic acid). Resistance of microorganisms to the drug develops slowly;
chloramphenicol: a broad-spectrum antibiotic. Shows activity against gram-positive and gram-negative bacteria, Mycoplasma spp., Chlamydia spp., Rickettsia spp., Inhibits the synthesis of proteins of sensitive microorganisms. Fungi, Pseudomonas aeruginosa, are resistant to chloramphenicol;
colistimethate sodium (antibiotic isolated from Bacillus polymixa var. colistinus): most gram-negative bacteria (including Haemophilus spp., Pseudomonas spp.) are susceptible to its bactericidal effect. Active against fungi. Colistimethate sodium is synergistic with broad-spectrum antibiotics and does not cause cross-resistance.
Indications for use
purulent, catarrhal or trachoma conjunctivitis;
dacryocystitis;
blepharitis;
septic ulcer of the cornea;
blepharoconjunctivitis;
bacterial keratitis.
Contraindications
age up to 8 years;
functional disorders of the kidneys and / or liver;
period of pregnancy;
breast-feeding;
individual intolerance to the components of Colbiocin.
Instructions for use of Colbiocin: method and dosage
Powder for making eye drops
To prepare eye drops, remove the cap from the bottle, install the reservoir and press its red cap into the bottle. After vigorous shaking until the powder in the vial is completely dissolved, the reservoir should be removed and a dropper (pipette) with a cap should be put on.
The prepared solution is instilled into the conjunctival sac by turning the bottle over and squeezing out the liquid drop by drop.
Recommended dosage: 1-2 drops 3-4 times a day.
Eye ointment
Colbiocin ointment is used by placing it in the lower conjunctival sac.
Recommended frequency of procedures: 3-4 times a day.
The doctor prescribes the dose, frequency and period of application of Colbiocin individually, taking into account the clinical indications and the patient's condition.
If a combination of Colbiocin ointment with eye drops is used for treatment, then the ointment can be used only in the evening before bedtime.
Side effects
local reactions: burning sensation, short-term conjunctival hyperemia;
allergic reactions: urticaria, bullous and maculopapular dermatitis, angioedema.
In addition, against the background of the use of eye drops, the development of severe systemic allergic reactions, including attacks of bronchial asthma, in patients with hypersensitivity to sodium sulfite is possible.
Overdose
Symptoms of an overdose of Colbiocin have not been established.
special instructions
Colbiocin should be discontinued if, after several days of therapy, there is no significant improvement in the clinical condition.
If symptoms of allergic reactions appear, the use of the drug should be discontinued and a doctor should be consulted to prescribe appropriate antiallergic therapy.
It is recommended to use the drug under the supervision of an ophthalmologist for a short period of time, since with prolonged local use of chloramphenicol can contribute to the development of bone marrow hypoplasia.
Application during pregnancy and lactation
According to the instructions, Colbiocin is contraindicated during gestation and during breastfeeding.
Pediatric use
You can not prescribe the drug to children under the age of 8 years.
With impaired renal function
The appointment of Colbiocin is contraindicated in patients with renal insufficiency.
For violations of liver function
The appointment of Colbiocin is contraindicated in patients with hepatic insufficiency.
Drug interactions
The interaction of Colbiocin with simultaneous use with other drugs for topical use in ophthalmology has not been established.
Analogs
The analogs of Colbiocin are Erythromycin, Gentamicin, Levomycetin, Tobrosopt, Tobrex, Nettacin, Azidrop, Tetracycline ointment.
Terms and conditions of storage
Keep out of the reach of children. Store at temperatures up to 25 ° C, after opening the bottle with the powder it must be stored in a refrigerator at a temperature of 2-8 ° C.
Shelf life: powder for the preparation of eye drops - 2 years, eye ointment - 3 years.
Store after opening: powder - no more than 15 days; ointment - 30 days.
Terms of dispensing from pharmacies
Dispensed by prescription.
Reviews about Colbiocin
Reviews about Colbiocin are positive. Since the antibiotics that make up the drug are active against almost the entire spectrum of causative agents of eye infections, including chlamydia, mycoplasma and fungi, its use is most effective in the treatment of severe forms of chlamydial conjunctivitis, bacterial keratitis, keratouveitis with ulceration. Patients report that after long-term ineffective treatment of chlamydial conjunctivitis with other drugs, positive dynamics were immediately noted against the background of the use of the ointment, and within three weeks a complete recovery occurred.
Price for Colbiocin in pharmacies
The price of Colbiocin for a package containing 1 tube of ointment (5 g) can range from 484 rubles.
Colbiocin: prices in online pharmacies
Drug name
Price
Pharmacy
Colbiocin eye ointment 5 g 1 pc.
256 RUB
Buy
Colbiocin eye ointment 5g
335 RUB
Buy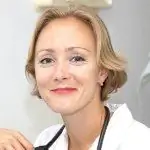 Anna Kozlova Medical journalist About the author
Education: Rostov State Medical University, specialty "General Medicine".
Information about the drug is generalized, provided for informational purposes only and does not replace the official instructions. Self-medication is hazardous to health!
Popular by topic