Table of contents: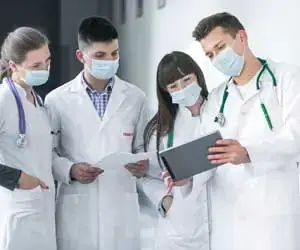 Video: Claruktam - Instructions For Use, Antibiotic Price, Analogues, Reviews
Claruktam
Claruktam: instructions for use and reviews
1. Release form and composition
2. Pharmacological properties
3. Indications for use
4. Contraindications
5. Method of application and dosage
6. Side effects
7. Overdose
8. Special instructions
9. Application during pregnancy and lactation
10. Use in childhood
11. In case of impaired renal function
12. Use in the elderly
13. Drug interactions
14. Analogs
15. Terms and conditions of storage
16. Terms of dispensing from pharmacies
17. Reviews
18. Price in pharmacies
Latin name: Klaruktam
ATX code: J01DD51
Active ingredient: cefotaxime (Cefotaxime), sulbactam (Sulbactam)
Manufacturer: LLC "Ruzpharma" (Russia)
Description and photo update: 2019-12-07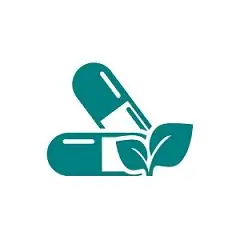 Claruktam is a combined antibacterial drug for parenteral use.
Release form and composition
The drug is available in the form of a powder for the preparation of a solution for intravenous (i / v) and intramuscular (i / m) administration: dry mass of white or white with a yellow tint, sensitive to light (1000 mg of cefotaxime + 500 mg of sulbactam in glass vials volume of 20 ml, sealed with a rubber stopper and crimped with an aluminum cap or an aluminum cap with a safety plastic lid. The cardboard box can contain 1 bottle of powder, or 1 blister pack, including 1 bottle of powder and 1 glass ampoule with solvent, volume 10 ml, or 2 blister packs of 5 vials of powder and instructions for the use of Claruktam. A cardboard box intended for hospitals may contain 10-50 vials of powder).
The composition of the powder for 1 bottle: cefotaxime sodium - 1048 mg, which in terms of equivalent corresponds to 1000 mg of cefotaxime; sodium sulbactam - 547 mg, which corresponds to 500 mg of sulbactam.
The solvent is water for injection.
Pharmacological properties
Pharmacodynamics
Claruktam is an antibacterial drug resulting from a combination of cefotaxime and sulbactam. This combination provides the drug, in addition to activity against all microorganisms sensitive to cefotaxime, synergism of active substances against pathogenic microflora.
The pharmacological properties of Claruktam are due to the following properties of the components:
cefotaxime: being a third generation cephalosporin antibiotic for parenteral administration, it has a broad spectrum of bactericidal action on a variety of microorganisms, disrupting the synthesis of their cell wall;
sulbactam: not possessing clinically significant antibacterial activity, it is an irreversible inhibitor of most of the main beta-lactamases produced by microorganisms resistant to beta-lactam antibiotics. The substance has a pronounced synergism with cephalosporins and is able to prevent their destruction by resistant microorganisms. These properties are confirmed by the results of studies using resistant strains. In addition, the interaction of sulbactam with some penicillin-binding proteins contributes to a more pronounced effect of the drug on sensitive strains.
Gram-positive and gram-negative microorganisms are sensitive to Claruktam, which show resistance to other antibiotics. These include Staphylococcus spp. (speciales), Salmonella spp., Streptococcus spp. (including Streptococcus pneumoniae), Bacillus subtilis, Aeromonas hydrophila, Bordetella pertussis, Moraxella catarrhalis, Borrelia burgdorferi, Citrobacter diversus, Citrobacter freundii, Corynebacterium diphtheria, Escherichia coli, Erysipelas spp. Morganella morganii, Klebsiella oxytoca, Klebsiella pneumoniae, Propionibacterium spp., Neisseria meningitidis, Neisseria gonorrhoeae, Proteus vulgaris, Proteus mirabilis, Providencia spp., Shigella spp., Veillonella spp., Yepomonsepp. Spp., Serratia spp., Serratia spp.(except for Pseudomonas aeruginosa, Pseudomonas cepacia). The degree of Claruktam activity in each specific country depends on the level of resistance and the epidemiological data of the region.
Resistance to the drug is shown by bacteria such as Listeria monocytogenes, Acinetobacter baumannii, Bacteroides fragilis, Clostridium difficile, gram-negative anaerobes, Enterococcus spp., Methicillin-resistant Staphylococcus spp., Stenotrophomonas maltophomonasia spp., Stenotrophomonas maltophomonse.
Pharmacokinetics
The pharmacokinetic interaction between cefotaxime and sulbactam with parenteral administration of the drug has not been established.
In adults, after intravenous administration of Claruktam at a dose of 1000 mg (cefotaxime) + 500 mg (sulbactam), the maximum concentration (C max) in blood plasma is achieved after 1/12 hour and averages 0.1 mg / ml of cefotaxime and 0, 02 mg / ml sulbactam. After i / m administration of the same dose, the average C max values are 0.02–0.03 mg / ml of cefotaxime and 0.006–0.024 mg / ml of sulbactam. Bioavailability with intravenous administration is 100%, intramuscularly - up to 95%.
Plasma protein binding: cefotaxime - 25-40%, sulbactam - about 38%.
The drug penetrates well into most body tissues. Its therapeutic concentrations are created in the myocardium, bones, gallbladder, skin, soft tissues and body fluids (cerebrospinal, pericardial, synovial and pleural fluid, sputum, urine, bile).
Distribution volume: cefotaxime - 0.25-0.39 l / kg, sulbactam - 0.29 l / kg. The drug crosses the placental barrier, cefotaxime is secreted into breast milk.
Against the background of repeated use, clinically significant changes in the pharmacokinetic parameters of the Claruktam components have not been established.
The half-life (T 1/2) of cefotaxime after intravenous infusion is 1 hour, after intramuscular injection - 1–1.5 hours. About 90% of cefotaxime is excreted through the kidneys, of which 50% is unchanged, the rest is in the form of a pharmacologically active metabolite of deacetylcefotaxime (15–25%) and inactive metabolites (20–25%). Through the intestine, 10% of the parenteral dose received is excreted.
T 1/2 of sulbactam on average is about 1 hour. About 84% of the dose is excreted unchanged through the kidneys.
With normal renal function, accumulation of Claruktam does not occur.
T 1/2 of cefotaxime in chronic renal failure and in patients over 80 years of age is 2.5 hours, in children - 0.75-1.5 hours, in newborns (including premature babies) - 1.4-6.4 hours.
In patients with chronic renal failure, a high correlation has been established between the calculated creatinine clearance and the total clearance of sulbactam from the body. With end-stage renal failure, T 1/2 of sulbactam can reach 9.7 hours.
With hemodialysis, there is a significant change in T 1/2, volume of distribution and total clearance of sulbactam.
Indications for use
The use of Claruktam is indicated in the treatment of the following infectious and inflammatory diseases caused by microorganisms sensitive to the combination of cefotaxime + sulbactam:
infections of the lower respiratory tract and organs of otolaryngology (ENT organs);
central nervous system infections (with the exception of listeria meningitis);
infections of the urinary tract and pelvic organs;
gonorrhea;
infections of bones, joints, skin and soft tissues (including infected wounds and burns);
intra-abdominal infections;
peritonitis, sepsis;
endocarditis;
borreliosis (Lyme disease);
infections against the background of immunodeficiency.
In addition, Claruktam is prescribed for the prevention of infections after surgical interventions (including operations on the gastrointestinal tract, urological and obstetric-gynecological).
Contraindications
period of pregnancy;
breast-feeding;
hypersensitivity to other cephalosporins or drug components.
In addition, when using lidocaine solution as a solvent, the use of the antabiotic Claruktam is contraindicated in patients with individual intolerance to lidocaine or other amide-type anesthetic, severe heart failure, intracardiac blockade without an established pacemaker, under the age of 2.5 years and for intravenous in the introduction (for all age categories).
Care should be taken to prescribe the drug if there is a history of indications of allergy to penicillins, concomitant use of aminoglycosides, chronic renal failure and for intravenous administration in newborns.
Claruktam, instructions for use: method and dosage
The ready-made Claruktam solution is used by i / v (jet or drip) and i / m administration.
To prepare a solution for intravenous administration, it is required to use water for injection as a solvent at the rate of 10 ml of water per 1 bottle of the drug. The drug should be injected in a jet within 3-5 minutes. For infusion, the resulting solution is additionally diluted in 50 ml or 100 ml of 0.9% sodium chloride solution and / or 5% dextrose solution. The duration of the infusion is 20-60 minutes.
For intramuscular administration, the contents of 1 bottle should be dissolved in 5 ml of water for injection or 1% lidocaine solution. The injection is made deep into a large muscle.
The dosage regimen and the method of administration are determined by the doctor individually, taking into account the patient's condition, the severity of the infection and the sensitivity of the pathogen. Treatment may begin before the result of the sensitivity test is obtained.
The recommended dosage in terms of cefotaxime:
adults and children over the age of 12 years (body weight 50 kg and above): mild and moderate infections - 1 g 2 times a day with the same interval between procedures. The choice of dose depends on the patient's condition, the severity of the infection and the sensitivity of the pathogen. If the causative agent is Pseudomonas spp., Then the daily dose of Claruktam should be more than 6 g, in severe infections it can reach 12 g, divided into 3-4 injections. The maximum daily dose of sulbactam is not more than 4 g. If it is necessary to administer higher doses of cefotaxime, this is done through the additional use of drugs that do not contain sulbactam;
children under 12 years of age (body weight up to 50 kg): at the rate of 0.1-0.15 g per 1 kg of the child's body weight (g / kg) per day, divided into 2-4 injections. In the treatment of severe forms of infectious diseases, the daily dose can be increased to 0.2 g / kg. The maximum daily dose of sulbactam is 0.08 g / kg;
newborns: the usual daily dose is 0.05 g / kg, for severe infections, 0.15–0.2 g / kg, divided into 2–4 injections. The dose of sulbactam should not exceed 0.08 g / kg per day;
gonorrhea: 1 g as a single intravenous or intramuscular injection;
prevention of the development of infections during extensive surgical intervention: intravenous or intramuscularly - 1 g 0.5–1.5 hours before the operation;
Caesarean section: IV, 1 g 3 times - when clamps are applied to the umbilical vein, then after 6 and 12 hours.
In renal failure with creatinine clearance (CC) less than 10 ml / min after the introduction of the initial single dose, the total daily dose of cefotaxime should be reduced by 2 times, without changing the frequency of administration. For example, if, with a general dosage regimen, an infectious disease requires the appointment of Claruktam in a dose of 1 g 2 times a day, then in patients with renal insufficiency with a CC less than 10 ml / min, the dose should be 0.5 g 2 times a day. If necessary, dose adjustment is indicated, taking into account the general condition of the patient and the course of the infection. The maximum daily dose of sulbactam with CC 15-30 ml / min is 2 g, with CC less than 15 ml / min - 1 g. In the treatment of severe infections, additional administration of cefotaxime is possible.
Side effects
on the part of the hematopoietic organs: failure of bone marrow hematopoiesis, thrombocytopenia, leukopenia, eosinophilia, pancytopenia, neutropenia, hemolytic anemia, agranulocytosis;
from the central and peripheral nervous system: dizziness, headache, encephalopathy (in the form of impaired consciousness, movement disorders), convulsions;
from the digestive system: abdominal pain, nausea, vomiting, flatulence, constipation, diarrhea, pseudomembranous colitis, increased activity of lactate dehydrogenase, alanine aminotransferase, aspartate aminotransferase, alkaline phosphatase and / or gamma-glutamyltransferase, an increase in the concentration of bituchuchuide;
on the part of the cardiovascular system: with a rapid bolus injection into the central vein - arrhythmia;
from the urinary system: decreased renal function or hypercreatininemia (more often with simultaneous use with aminoglycosides), interstitial nephritis, acute renal failure;
from the immune system: bronchospasm, angioedema, anaphylactic reactions, anaphylactic shock; in the treatment of borreliosis - the Jarisch-Herxheimer reaction (including symptoms such as fever, skin rash, itching, increased activity of liver enzymes, shortness of breath, leukopenia, discomfort in the joints);
dermatological reactions: pruritus, urticaria, rash, Stevens-Johnson syndrome, erythema multiforme, Lyell's syndrome, acute generalized exanthematous pustulosis;
local reactions: inflammation at the injection site, phlebitis or thrombophlebitis, soreness and infiltration at the injection site, fever; when using lidocaine as a solvent - the development of systemic reactions caused by the use of lidocaine (including injections into highly vascularized tissues, accidental administration of Claruktam intravenously or overdose);
others: superinfection (including candidiasis of the oral mucosa, candidal vaginitis).
Overdose
Symptoms: neuromuscular excitability, convulsions, tremors, encephalopathy (more often in patients with renal failure).
Treatment: a specific antidote has not been established, therefore, in case of an overdose, the patient is provided with careful medical supervision and, if necessary, symptomatic therapy is prescribed.
special instructions
The appointment of a cephalosporin antibiotic is performed after collecting and thoroughly studying the allergic history. It should be borne in mind that the presence in the patient's history of indications of hypersensitivity to penicillins increases the likelihood of developing cross-allergic reactions. If symptoms of an allergic reaction appear, the use of the drug must be canceled. With extreme caution, carefully monitoring the patient's condition, the first procedure for the introduction of Claruktam should be performed. This is due to the existing risk of developing anaphylactic reactions, which can have fatal consequences. When the first signs of anaphylactic shock are detected, the administration of the drug must be stopped immediately and adequate therapy must be prescribed.
Abnormalities in laboratory parameters of liver enzyme activity may be associated with the presence of infection. In rare cases, they exceed the upper limit of the norm by 2 times, indicating liver damage, which is manifested by cholestasis and is often asymptomatic.
When a prolonged severe diarrhea appears against the background of antibiotic therapy or after its end, including with the presence of blood, you cannot take drugs that inhibit intestinal peristalsis on your own, but you should immediately consult a doctor. When diagnosing a disorder of the gastrointestinal tract, it is necessary to conduct appropriate studies to exclude (or confirm) the possible development of pseudomembranous colitis.
For elderly patients or patients with renal insufficiency, it is important to ensure control of renal function if it is necessary to use concomitant therapy with aminoglycosides or other nephrotoxic agents.
Long-term use of Claruktam can have a negative effect on the hematopoietic system, therefore, with a course of treatment for more than 10 days, it is necessary to control the number of blood cells. A deviation from the norm of hematological parameters is the basis for stopping therapy.
If you need to follow a diet that limits sodium intake, it should be borne in mind that the sodium content in 1 bottle is 48 mg.
Against the background of the use of an antibiotic, it is possible to obtain a false positive reaction when conducting a Coombs test and a urine test for glucose. To determine the level of glucose concentration in blood plasma, it is necessary to use glucose oxidase methods.
Influence on the ability to drive vehicles and complex mechanisms
Treatment with Claruktam can interfere with concentration and have a negative effect on the patient's psychomotor reactions, and therefore caution should be exercised when driving and other complex mechanisms. If dizziness develops, you should refrain from performing potentially hazardous activities.
Application during pregnancy and lactation
Antibiotic Claruktam should not be used during pregnancy and lactation.
Pediatric use
The introduction of Claruktam intramuscularly in children under the age of 2.5 years is contraindicated if a lidocaine solution was used as a solvent.
Caution should be given to intravenous administration of the drug in newborns.
With impaired renal function
With caution, Claruktam is prescribed for chronic renal failure. The dose of the drug is adjusted taking into account the patient's QC.
Use in the elderly
If necessary, the simultaneous use of Claruktam with nephrotoxic agents, elderly patients should carefully monitor the functional state of the kidneys.
Drug interactions
With the simultaneous use of Claruktam:
aminoglycosides, loop diuretics, polymyxin B: the combination with these agents increases the risk of renal dysfunction;
tubular secretion blockers: help to slow the excretion of the drug and increase its plasma concentration;
probenecid: delaying the excretion of cephalosporins, causes an increase in their concentration in blood plasma;
other antibiotics: do not allow mixing a solution of the drug in the same syringe or dropper with other antibiotics due to the fact that the drug is pharmaceutically incompatible with them.
Analogs
Claruktam's analogues are: Cefotaxime, Cefantral, Cetax, Tirotax, Talcef, Tarcefoxim, Fagocef, Sefotak, Oritax, Sephagen, Intrataxim, Kefotex, Klafotaxime, etc.
Terms and conditions of storage
Keep out of the reach of children.
Store at temperatures up to 25 ° C in a dark place.
Expiration date: preparation - 3 years, solvent - 4 years.
Terms of dispensing from pharmacies
Dispensed by prescription.
Reviews about Claruktam
Due to the fact that only in 2018 the pharmaceutical company "Ruzpharma" launched a full cycle of production of Claruktam, reviews about it on specialized sites and forums are extremely rare. Patients who received the drug as an intravenous infusion in a daily dose of 2 g claim that the therapy is tolerated normally.
Price for Claruktam in pharmacies
The current price for Claruktam is unknown due to the fact that the drug is not available for sale.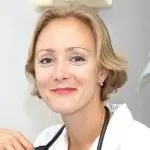 Anna Kozlova Medical journalist About the author
Education: Rostov State Medical University, specialty "General Medicine".
Information about the drug is generalized, provided for informational purposes only and does not replace the official instructions. Self-medication is hazardous to health!
Popular by topic