Table of contents: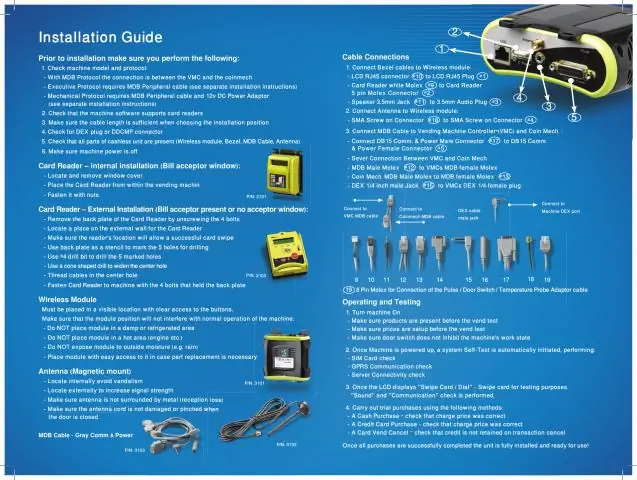 Video: Mycozoral - Instructions For Use, Price, Shampoo, Ointment, Tablets
Mycozoral
Mycozoral: instructions for use and reviews
1. Release form and composition
2. Pharmacological properties
3. Indications for use
4. Contraindications
5. Method of application and dosage
6. Side effects
7. Overdose
8. Special instructions
9. Application during pregnancy and lactation
10. Use in childhood
11. For violations of liver function
12. Use in the elderly
13. Drug interactions
14. Analogs
15. Terms and conditions of storage
16. Terms of dispensing from pharmacies
17. Reviews
18. Price in pharmacies
Latin name: Mycozoral
ATX code: D01AC08
Active ingredient: ketoconazole (ketoconazole)
Manufacturer: Akrikhin (Russia)
Description and photo update: 2019-16-08
Prices in pharmacies: from 198 rubles.
Buy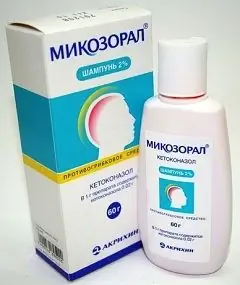 Mycozoral is an antifungal drug with fungicidal activity against dermatophytes, yeast-like, dimorphic and higher fungi, active against staphylococci and streptococci.
Release form and composition
Dosage forms of Mycozoral:
Tablets: white with a gray or cream shade or white, flat-cylindrical shape, with a dividing line and a chamfer, marbling is allowed (10 pcs. In a blister strip, in a cardboard box 1, 2 or 3 packages);
Ointment for external use 2%: white with a cream or pink tint or white, with a slight specific odor (15 g, 20 g, 30 g, 40 g or 50 g in an aluminum tube, in a cardboard box 1 tube);
Shampoo 2%: transparent viscous liquid from orange to yellow-orange color, with a faint odor (60 g in a polymer bottle, in a cardboard box 1 bottle).
The active ingredient of Mycozoral is ketoconazole:
1 tablet - 0.2 g;
1 g of ointment - 0.02 g;
1 g of shampoo - 0.02 g.
Auxiliary components:
Tablets: lactose monohydrate, povidone, potato starch, colloidal silicon dioxide, magnesium stearate, talc;
Ointment: propylene glycol, castor oil, sodium carmellose, nipagin (methyl parahydroxybenzoate), distilled monoglycerides, dibunol (butylhydroxytoluene), emulsifying wax, purified water;
Shampoo: propylene glycol, sodium laureth sulfate, sodium metabisulfite, imidourea, diluted hydrochloric acid, macrogol glyceryl cocoate, hydroxypropyl methylcellulose, yellow-orange dye, purified water.
Pharmacological properties
Pharmacodynamics
Ketoconazole, which is a synthetic derivative of imidazole dioxolane, has a fungistatic or fungicidal effect against dimorphic (Sporotrichum schenckii, Coccidioides immitis, Blastomyces dermatitidis), yeast-like fungi (Pityrosporum, Candida, Cryptococcus) sp., Trichophyton sp.). Also, ketoconazole is active against streptococci and staphylococci.
Aspergillus spp., Other Dematiaceae, Mucor spp., And other phycomycetes (except Entomophthorales) are less sensitive to the action of ketoconazole.
The action of ketoconazole is due to inhibition of the biosynthesis of ergosterol in fungi, as a result of which the composition of the lipid components of the membrane changes.
This substance inhibits the formation of androgens.
Symptomatic improvement is achieved quickly enough, even before signs of recovery appear.
The use of Mycozoral Shampoo quickly reduces the flakiness and itching of the scalp commonly associated with dandruff, pityriasis versicolor and seborrheic dermatitis.
Pharmacokinetics
When taken orally, absorption is high (especially in the acidic environment of the stomach). The bioavailability of the drug is affected by the size of the dose taken. After a single dose with a meal of Mycozoral at a dose of 200 mg, the time to reach the average maximum plasma concentration (about 3.5 μg / ml) is 60–120 minutes.
Approximately 99% of the active substance binds to blood plasma proteins. It is well distributed in body fluids and tissues, penetrates to a small extent into the testicles and cerebrospinal fluid, without creating therapeutic concentrations. It also crosses the placental barrier and is excreted in breast milk.
Ketoconazole is metabolized in the liver to form a large number of inactive metabolites. The main metabolic pathways are oxidation and cleavage of the piperazine and imidazole rings, aromatic hydroxylation and oxidative O-dealkylation. It is an inhibitor of isoenzymes CYP3A4, CYP2C19, CYP3A7, CYP3A5.
Excretion from plasma is two-phase: the half-life for the first 10 hours is 2 hours, at the next stage - 8 hours.
The active substance is excreted in the form of inactive metabolites and unchanged. Within 4 days, 70% of the dose taken is excreted (with bile - 57%, with urine - 13%).
In renal or hepatic insufficiency, the pharmacokinetic characteristics of ketoconazole differ slightly from those for patients without these diseases.
When applied externally, the active substance is practically not absorbed through the skin into the systemic circulation.
With prolonged local use of Mycozoral ointment, ketoconazole is not detected in the blood.
Indications for use
Pills
The use of Mycozoral in the form of tablets is indicated in the absence of the clinical effect of local therapy, as well as with a significant depth of the lesion, a large size of the surface of the smooth skin and scalp infected with dermatophytes and / or yeasts:
Versicolor versicolor;
Dermatophytosis;
Folliculitis caused by Pityrosporum fungi;
Chronic candidiasis of the mucous membranes (including the oral cavity, pharynx, esophagus) and skin;
A chronic form of recurrent vaginal candidiasis.
In addition, Mycozoral tablets are prescribed for the treatment of systemic fungal infections:
Histoplasmosis;
Paracoccidioidosis;
Coccidioidosis;
Blastomycosis.
Ointment
Local therapy of mycoses caused by sensitive fungi:
Skin candidiasis;
Dermatomycosis of smooth skin;
Inguinal epidermophytosis;
Pityriasis versicolor;
Seborrheic dermatitis caused by the yeast-like fungi Pityrosporum ovale;
Epidermophytosis of the hands and / or feet.
Shampoo
Prevention and treatment of dandruff, pityriasis versicolor, seborrheic dermatitis.
Contraindications
Mycozoral should not be used in patients with hypersensitivity to ketoconazole and other components of the drug.
Pills
Acute or chronic liver disease
Concomitant use with astemizole, terfenadine, mizolastine, dofetilide, cisapride, quinidine, bepridil, pimozide, disopyramide, levacetylmetadol, halofantrine, domperidone, sertindole, oral form of triazolam, and midaziruvate-CYP3 inhibitors, ergot alkaloids (ergometrine, dihydroergotamine, methylergometrine, ergotamine), eplerenone, nisoldipine, everolimus, irinotecan;
Glucose-galactose malabsorption syndrome, lactase deficiency, lactose intolerance;
Breastfeeding period;
Age up to 3 years.
With caution, it is recommended to prescribe Mycozoral inside to patients with hepatic failure, hypochlorhydria, achlorhydria, insufficiency of the pituitary cortex and adrenal glands, with alcoholism, the simultaneous use of hepatotoxic drugs, during pregnancy, women over the age of 50 years.
Ointment
The application of Mycozoral ointment to areas with impaired skin integrity is contraindicated.
Instructions for use of Mycozoral: method and dosage
Pills
Mycozoral tablets are taken orally with meals.
The recommended daily dosage with the frequency of taking Mycozoral 1 time:
Adults and children weighing more than 30 kg: 1 tablet, in the absence of a therapeutic effect when using the specified dose or treating vaginal candidiasis, 2 tablets are prescribed;
Children from 3 years old, weighing 15-30 kg: 1/2 tablet (0.1 g).
Average duration of therapy:
Vaginal candidiasis - 1 week;
Versicolor versicolor - 1.5 weeks;
Dermatophytosis - up to 4 weeks;
Chronic candidiasis of the mucous membranes and skin - 2-3 weeks;
Coccidioidosis, paracoccidioidosis, histoplasmosis, blastomycosis - 24 weeks;
Fungal infections of the scalp - 4-8 weeks.
Ointment
Mycozoral ointment is applied topically by applying to the skin of the affected and adjacent body areas.
Multiplicity of application:
Dermatomycosis of smooth skin (candidiasis of the skin, epidermophytosis of the hands and feet, epidermophytosis inguinal, pityriasis versicolor): 1 time per day;
Seborrheic dermatitis: 1-2 times a day, depending on the severity of the lesion.
Recommended duration of treatment:
Dermatomycosis of smooth skin: 3-4 weeks;
Epidermophytosis of the feet: 4-6 weeks;
Athlete's groin: 2-4 weeks;
Infections caused by yeast-like fungi: 2-3 weeks;
Pityriasis versicolor: 2-3 weeks;
Seborrheic dermatitis: 2-4 weeks.
Treatment should be continued for 2-3 days after the symptoms of infection have completely disappeared.
In the absence of clinical improvement after 4 weeks of use, it is necessary to clarify the diagnosis.
Shampoo
Shampoo Mycozoral is applied externally, applying for 3-5 minutes to the affected areas of the scalp and rinsing off with water.
Recommended frequency and duration of use:
Seborrheic dermatitis of the scalp, dandruff of various origins: treatment - 2 times a week for 3-4 weeks, prevention - once every 1-2 weeks;
Pityriasis versicolor: treatment - 1 time per day for 5-7 days; prevention (one-time course) - once a day for 3-5 days at the end of the spring season.
Side effects
Pills
Nervous system: transient increase in intracranial pressure, headache, drowsiness, dizziness, paresthesia;
Digestive system: decreased appetite, abdominal pain, nausea, vomiting, diarrhea, toxic hepatitis (hypercreatininemia, increased activity of liver enzymes or alkaline phosphatase);
Hematopoietic organs: leukopenia, thrombocytopenia, hemolytic anemia;
Senses: photophobia;
Genitourinary system: oligospermia, decreased libido in men, impotence, menstrual irregularities;
Allergic reactions: skin rash, urticaria, fever; very rarely - anaphylactoid and anaphylactic reactions, anaphylactic shock, angioedema;
Others: gynecomastia (reversible), alopecia, a decrease in the concentration of testosterone in the blood plasma (restored within 24 hours after taking the drug).
Ointment
Allergic reactions: possibly - burning at the application site, urticaria, skin rash;
Dermatological reactions: rarely - contact dermatitis.
Shampoo
Mycozoral shampoo is usually well tolerated, except in rare cases of oily or dry hair, local irritation and itching.
Overdose
When taken orally, in case of an overdose, it is necessary to wash the stomach, take activated charcoal. Symptomatic therapy with patient control is recommended. There is no specific antidote.
With proper use of Mycozoral in the form of an ointment or shampoo, the development of an overdose is unlikely. In case of accidental ingestion of shampoo, symptomatic and supportive therapy is prescribed. To prevent aspiration, do not induce vomiting or use gastric lavage.
special instructions
Taking Mycozoral tablets should be started after a thorough assessment of liver function. For the timely diagnosis of the first symptoms of hepatotoxicity during the treatment period, frequent and regular monitoring of liver function in all patients is required.
The total dose of ketoconazole for the course of treatment poses a threat to the development of severe hepatotoxicity.
The toxic effect of Mikozoral on the liver increases in patients with a history of liver disease, while taking hepatotoxic drugs, drug intolerance, the duration of ketoconazole use for more than two weeks, in women over 50 years old. In this case, liver function must be monitored before starting therapy, after 2 weeks of use and then monthly.
Symptoms of a functional disorder of the liver include loss of strength, increased fatigue, fever, jaundice, discoloration of feces, darkening of urine. The patient should be informed of the need for immediate medical attention when they appear, and if liver function tests confirm liver disease, Mycozoral should be discontinued.
With preliminary therapy with glucocorticosteroids, ketoconazole can be prescribed 2 weeks after their cancellation.
With concomitant therapy, antacids should be taken 2 hours after taking the drug.
To increase the absorption of ketoconazole with achlorhydria or hypochlorhydria, patients are advised to consume acidic drinks.
The use of Mikozoral in a dose of 0.4 g or more causes a decrease in the cortisol response against the background of stimulation of the adrenal glands with adrenocorticotropic hormone, therefore, during a period of significant stress exposure (for example, extensive surgery) and in patients with adrenal insufficiency, it is necessary to control the function of the adrenal glands.
Mycozoral ointment is intended only for external use in compliance with general hygiene rules.
Do not allow the ointment and shampoo to get into your eyes; if accidentally hit, rinse them with water.
To avoid withdrawal syndrome after long-term use of local glucocorticosteroids in the treatment of seborrheic dermatitis, it is recommended to continue therapy in combination with shampoo with a gradual (within 2-3 weeks) decrease in the dose of glucocorticosteroids.
With oral administration of Mycozoral, care should be taken when driving vehicles and mechanisms, requiring concentration of attention and high speed of psychomotor reactions.
Application during pregnancy and lactation
It is allowed to use Mycozoral ointment and shampoo during pregnancy and lactation, since the active substance is practically not absorbed through the skin into the systemic circulation.
It is forbidden to use Mycozoral in the form of tablets during pregnancy and lactation, since the active substance penetrates the placental barrier and is excreted into breast milk. The drug can be prescribed to pregnant women only if the perceived risk to the fetus is lower than the potential benefit to the mother. During the period of breastfeeding, the drug should be discontinued.
Pediatric use
Mycozoral in the form of tablets is contraindicated for the treatment of patients under the age of 3 years.
For violations of liver function
It is forbidden to use Mycozoral in pill form for acute or chronic liver diseases. In case of liver failure, the drug in the form of tablets should be used with caution.
Use in the elderly
When treating elderly women (over 50 years), Mycozoral should be used with caution.
Drug interactions
With the simultaneous use of Mycozoral tablets:
Rifampicin, phenytoin, rifabutin, isoniazid, carbamazepine, nevirapine (inducers of microsomal oxidation) - contribute to a significant decrease in the bioavailability of ketoconazole, so this combination should be avoided;
Ritonavir - increases the bioavailability of ketoconazole (requires a reduction in the dose of ketoconazole with this combination);
Hepatotoxic drugs, ethanol - increase the risk of damage to the hepatic parenchyma, against the background of the use of ethanol, disulfiram-like reactions may develop;
Phenytoin - increases its toxicity;
Amphotericin B - weakens its therapeutic effect;
Corticotropin - reduces its effect on the adrenal glands;
Antacids, anticholinergics, blockers of H 2 histamine receptors and other reducing gastric acidity preparations - reduce the absorption of the ketoconazole.
Against the background of the use of Mycozoral tablets, the effect of drugs metabolized with the participation of cytochrome P 450, especially from the CYP3A group, is enhanced or prolonged.
Medicines requiring correction (reduction) of dosage when combined with Mycozoral due to the risk of an increase in their level in blood plasma, the development of side effects:
Oral anticoagulants;
Antineoplastic agents: imatinib, pink vinca alkaloids, docetaxel, busulfan, erlotinib;
HIV protease inhibitors (indinavir, saquinavir);
Blockers of slow calcium channels of the dihydropyridine series, metabolized by the isoenzyme CYP3A4, possibly verapamil;
Tolterodine, sildenafil;
Cyclosporine, sirolimus, tacrolimus (immunosuppressive drugs);
Atorvastatin and other HMG-CoA reductase inhibitors;
Digoxin, buspirone, carbamazepine, alfentanil, brotizolam, cilostazol, rifabutin, alprazolam, trimetrexate, reboxetine, ebastine, quetiapine, solifenacin, eletriptan, repaglinide, fentanyl;
Budesonide, dexamethasone, fluticasone, methylprednisolone.
While taking Mycozoral, the risk of breakthrough bleeding increases when using oral contraceptives with a low hormone content.
The interaction of the ointment when combined with other drugs has not been established.
Analogs
Analogs of Mycozoral are: Ketoconazole, Ketoconazole DS, Nizoral, Mikanisal, Sebozol, Perhotal, Mikoket, Oronazole, Funginok.
Terms and conditions of storage
Keep out of the reach of children.
Store at temperature:
Tablets: up to 25 ° C in a dry, dark place;
Ointment: up to 15 ° C in a dry place;
Shampoo: 15 to 25 ° C protected from light.
Shelf life: tablets and ointment - 3 years, shampoo - 2 years.
Terms of dispensing from pharmacies
The tablets are prescription, shampoo and ointment are available without a prescription.
Reviews about Mycozoral
Reviews of Mycozoral are mostly positive: the effect of using the ointment can be noticed already in the first days of treatment, the shampoo allows you to quickly get rid of dermatitis, mycoses, dandruff and practically does not cause side effects. At the same time, patients who took the pills note that in some cases the symptoms of the disease not only did not disappear, but even intensified.
The price of Mycozoral in pharmacies
The approximate price for Mycozoral is: 30 tablets 200 mg - 600 rubles, 60 g of shampoo 20 mg / ml - 420 rubles, 15 g of 2% ointment - 300 rubles.
Mycozoral: prices in online pharmacies
Drug name
Price
Pharmacy
Mycozoral 2% ointment for external use 15 g 1 pc.
198 RUB
Buy
Shampoo Mycozoral medicinal Ketoconazole 2% 75 g
RUB 300
Buy
Mycozoral ointment 2% 15g
309 RUB
Buy
Mycozoral shampoo 2% shampoo 60 ml 1 pc.
426 r
Buy
Reviews Mycozoral (shampoo)
426 r
Buy
Mycozoral shampoo 2% shampoo 150 ml 1 pc.
646 r
Buy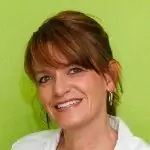 Maria Kulkes Medical journalist About the author
Education: First Moscow State Medical University named after I. M. Sechenov, specialty "General Medicine".
Information about the drug is generalized, provided for informational purposes only and does not replace the official instructions. Self-medication is hazardous to health!
Recommended: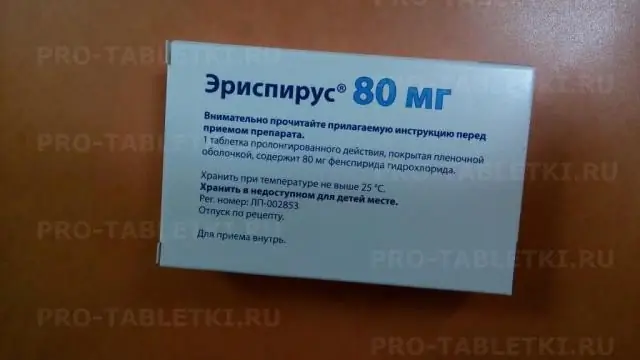 Instructions for use Erispirus tablets and syrup. Information on the dosage for children, contraindications, reviews, analogues and the price of the drug in pharmacies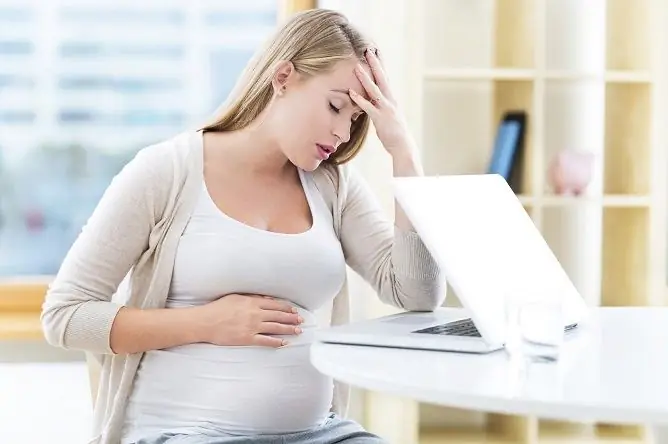 Ointment for hemorrhoids during pregnancy - the dosage form used most often, as it has a pronounced therapeutic effect with the lowest possible risks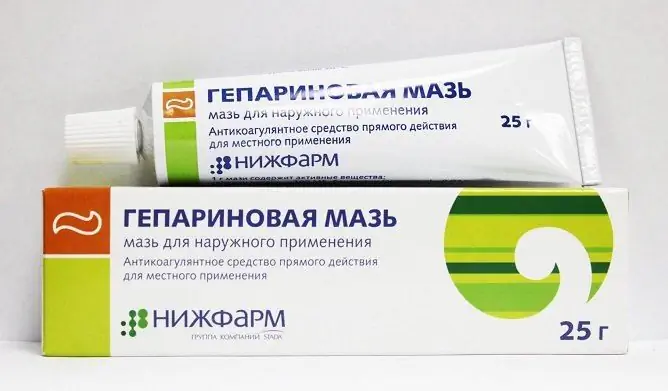 Heparin ointment for hemorrhoids can be very effective if there is a tendency to thrombosis, but its use requires caution and consultation with a doctor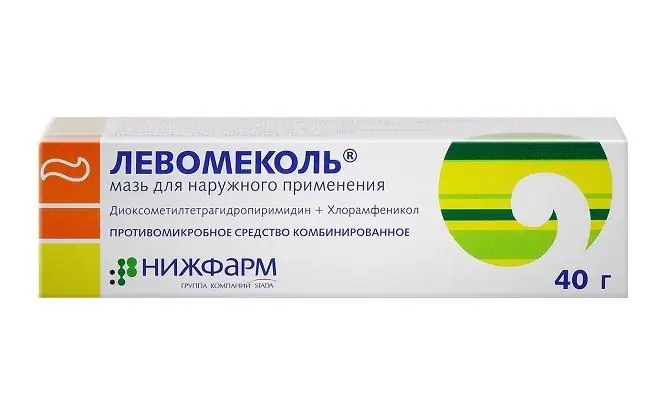 Levomekol for hemorrhoids is used for inflammation of hemorrhoids, the ointment has an anti-infectious and anti-inflammatory effect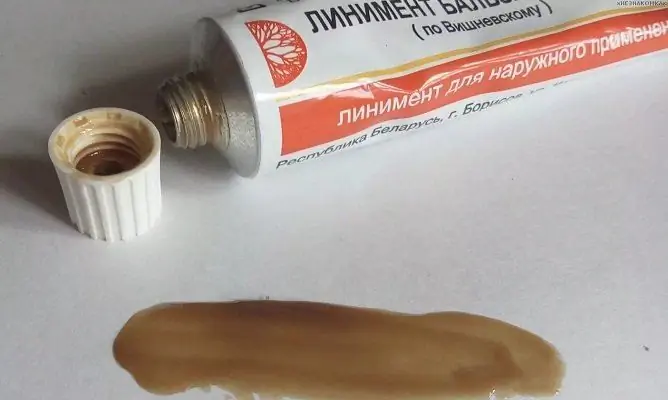 The use of Vishnevsky ointment for hemorrhoids has its own characteristics, therefore, when using it, it is important to follow the instructions and recommendations of the doctor